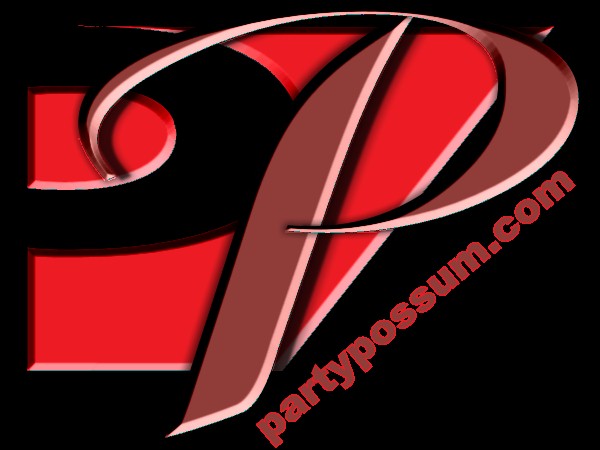 Holidays and Festivals
Independence Day (Liberia and Maldives)
Anniversary of the Moncada Barracks Attack A.K.A. Day of the National Rebellion Cuba
Vijay Divas, (India) The end of Kargil War
All or Nothing Day
Aunt and Uncle Day Feast of Saint Bartolomea Capitanio (Roman Catholicism)
Feast of Saint Anne (mother of St. Mary) with Joachim
Feast of Blessed Andrew of Phu Yen
Fiesta de Merengue Santo Domingo, (Dom. Rep) Last week of July (2-7)
Crop Over (Bridgetown, Barbados) - 2nd sat in July - 1st Mon in August (19-22)
Fête de la Carthame Translation: Safflower Day (French Republican)
The Eighth day of the Month of Thermidor in the French Republican Calendar
Toast of The Day
"Let no man thirst for lack of Real Ale."
- Unknown
- Alternative -
"May the path to hell grow green with grass for want of use!"
Drink of The Day
Sex on the beach 5 (shooter)
1/4 shot vodka
1/4 shot chambord
1/4 shot peach schnapps
1/4 shot cranberry juice
Shake together with Ice in a Shaker and are serve in a Highball Glass.
- See 5/18 for Sex on the Beach 1, 5/27 for Sex on the Beach 2, 6/9 for Sex on the Beach 3, 7/6 for Sex on the Beach 4
Wine of The Day
Bonterra (2007) Syrah
Style - Organic Syrah
Mendocino County
Certified Organic
$20
Beer of The Day
Reed's Wee Heavy
Brewer - Pizza Port Carlsbad Carlsbad, CA
Style - Scotch Ale
Joke of The Day
A guy walks into a bar and sits down. He starts dialing numbers like there's a telephone in his hand, then puts his palm up against his cheek and begins talking.
Suspicious, the bartender walks over and tells him this is a very tough neighborhood and he doesn't need any trouble here.
The guy says, "You don't understand. I'm very hi-tech. I had a phone installed in my hand because I was tired of carrying the cellular."
The bartender says "Prove it."
The guy dials up a number and hands his hand to the bartender. The bartender talks into the hand and carries on a conversation. "That's incredible!" says the bartender. "I would never have believed it!" "Yeah", said the guy, "I can keep in touch with my broker, my wife, you name it.
By the way, where is the men's room?" The bartender directs him to the men's room.
The guy goes in and 5, 10, 20 minutes go by and he doesn't return. Fearing the worst given the neighborhood, the bartender goes into the men's room to check on the guy.
The guy is spread-eagled up against the wall. His pants are pulled down and he has a roll of toilet paper up his butt.
"Oh my god!" said the bartender. "Did they rob you? Are you hurt?"
The guy turns and says: "No, no, I'm ok. I'm just waiting for a fax."
Quote of The Day
"Don't drink and drive, you might hit a bump and spill your drink."
- Bumper sticker
Whiskey of The Day
Kentucky Tavern Bourbon Whiskey
$15
July Observances
Air-Conditioning Appreciation Days (7/3 to 8/15)
Bereaved Parents Awareness Month
National Bikini Month
Bioterrorism/Disaster Education and Awareness Month
Cell Phone Courtesy Month
Dog Days (7/3 to 8/11)
Doghouse Repairs" Month, Natl
Eggplant and Lettuce Month
Eye Injury Prevention Month
Family Golf Month
Family Reunion Month
Freedom From Fear of Speaking Month
Herbal/Prescription Awareness Month
Home Inspector Appreciation Month, Natl
International Blondie and Deborah Harry Month
International Group B Strep Awareness Month
International Women with Alopecia Month
International Zine Month
Learn Arabic Month
Mango and Melon Month
National "Doghouse Repairs" Month
National Anti-Boredom Month
National Black Family Month
National Blueberries Month
National Cell Phone Courtesy Month
National Child-Centered Divorce Month
National Culinary Arts Month
National Grilling Month
National Hemochromatosis Screening and Awareness Month
National Horseradish Month
National Hot Dog Month
National Ice Cream Month
National Independent Retailers Month
National Make A Difference to Children Month
National Recreation and Parks Month
National Share A Sunset With Your Lover Month
National Vehicle Theft Protection Month
National Wheelchair Beautification Month
Nectarine and Garlic Month
Purposeful Parenting Month
Roots and Branches Month
Sandwich Generation Month
Share A Sunset With Your Lover Month Link
Skyscraper Month
Smart Irrigation Month
Social Wellness Month
Tour de France Month (Started 6/30 - 7/19)
UV Safety Month
Unlucky Month for weddings
Women's Motorcycle Month
Worldwide Bereaved Parents Month
Observances this Week
Everybody Deserves A Massage Week Third Full Week in July
National Zoo Keeper Week Third Full Week in July
National Parenting Gifted Children Week Third Full Week in July
National Independent Retailers Week Week containing July 21st (birthday of Tom Shay's grandmother)
World Lumberjack Championships Last Thursday through Saturday in July
Garlic Days Last Friday through Sunday in July
World Youth Day Date Varies usually every three years (July 23 - July 28, 2013)
Historical Events on July 26th
Born on July 26th
Died on July 26th