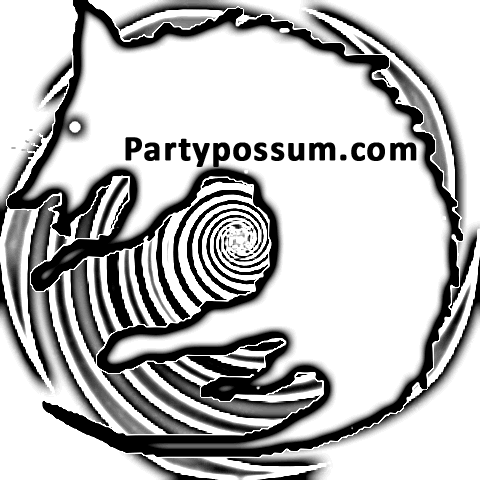 Holidays and Festivals
Independence Day (Mongolia)
Flag Adoption Day (Colombia) * CLICK HERE
Shopping Reminder Day
Day of the Covenant (Bahá'í Faith)
Celebration of the excellence of Saint Genevieve in Paris (Roman Catholic)
Feast of Pope Siricius (Roman Catholic)
Feast of Sylvester Gozzolini (Roman Catholic)
Feast of John Berchmans (Roman Catholic)Feast of Saint Stylianos (Eastern Orthodoxy)
Fête de la Mâche Translation: Corn salad Day (French Republican)
The Sixth day of the Month of Frimaire in the French Republican Calendar
Toast of The Day
"May you have warm words on a cold evening,
A full moon on a dark night,
And the road downhill all the way to your door."
- Traditional Irish
Drink of The Day
Wooley Mitten
1 and Half oz. Irish Cream (Bailey's)
1 oz. Schnapps, peppermint
1 and half oz. Southern Comfort
Half mug Hot Chocolate
Fill With (boiling) Water
Top with Whipped cream
Fill a mug half full with hot chocolate. Pour in whiskey and liqueurs, top up the mug with boiling water. Top with whipped cream.
Wine of The Day
Five Star Cellars (2007) Merlot
Style - Merlot
Walla Walla Valley
$35
Certified Organic
Beer of The Day
Distelhauser FrAhlingsbock
Brewer - Distelhäuser Brauerei Tauberbischofsheim, Germany
Style - German-Style Heller Bock/Maibock
Joke of The Day
Scotty came home from the pub late one Friday evening stinking drunk, as he often did, and crept into bed beside his wife who was already asleep.
He gave her a peck on the cheek and fell asleep. When he awoke, he found a strange man standing at the end of his bed. 'Who the hell are you?', demanded Scotty , 'and what are you doing in my bedroom ?'
The mysterious man answered, 'This isn't your bedroom and I'm St Peter ..'
Scotty was stunned.. 'You mean I'm dead !!! That can't be, I have so much to live for - and I hav en't said goodby e to my family. . . You've got to send me back straight away.'
St Peter replied, 'Yes, you can be reincarnated but there is a catch. We can only send you back as a dog or a hen.'
Scotty was devastated, but knowing there was a farm not far from his house, he asked to be sent back as a hen.
A flash of light later, he was covered in feathers and clucking around, pecking the ground.
'This ain't so bad', he thought until he felt this strange feeling welling up inside him. The farmyard rooster strolled over and said,
'So you're the new hen, How are you enjoying your first day here ?'
'It's not so bad', replies Scotty , 'but I have this strange feeling inside like I'm about to explode.'
'You're ovulating', explained the rooster. 'Don't tell me you've never laid an egg before.'
'Never', replies Scotty ..
'Well just relax and let it happen'.
And so he did and after a few uncomfortable seconds later, an egg pops out from under his tail. An immense feeling of relief swept over him and his emotions got the better of him as he experienced motherhood for the first time.
When he laid his second egg, the feeling of happiness was overwhelming and he knew that being reincarnated as a hen was the best thing that ever happened to him . . . Ever!!!
The joy kept coming and as he was just about to lay his third egg, he felt an enormous smack on the back of his head and heard his wife shouting...
'Scotty , wake up, you drunken bastard. You've sh*t the bed !!'
Quote of The Day
"I stay up late every night and realize it's a bad idea every morning."
- Unknown
Whisky of The Day
Ardmore Traditional Cask Highland Single Malt Scotch Whisky
Price: $50
November Observances
Adopt A Senior Pet Month
American Diabetes Month
Aviation History Month
Banana Pudding Lovers Month
Beard Month (US)
Celebrate Empty Nester Month
Child Safety Protection Month
Diabetic Eye Disease Month
Epilepsy Awareness Month a.k.a. National Epilepsy Month
Family Stories Month
Final Binary Month (3of 3) (0s and 1s)
Gluten-Free Diet Awareness Month
Greens and Plantains Month
Historic Bridge Awareness Month
I Am So Thankful Month
International Creative Child and Adult Month
International Drum (Percussion) Month
International Microfinance Month
Learn Chinese Month
Lung Cancer Awareness Month
MADD's Tie One On For Safety Holiday Campaign (11/16-12/31)
Military Family Appreciation Month
Moustache Month a.k.a. Movember (Australia)
National AIDS Awareness Month
National Adoption Month a.k.a. National Adoption Awareness Month
National Alzheimer's Disease Month
National American Indian Heritage Month (Also see August)
National COPD Awareness Month
National Family Caregivers Month
National Family Literacy Month
National Georgia Pecan Month
National Home Care & Hospice Month
National Hospice Month
National Impotency Month
National Inspirational Role Models Month
National Life Writing Month
National Long-term Care Awareness Month
National Marrow Awareness Month
National Medical Science Liaison (MSL) Awareness & Appreciation Month
National Model Railroad Month
National Native American Heritage Month
National Novel Writing Month
National PPSI AIDS Awareness Month
National Pancreatic Cancer Awareness Month
National Peanut Butter Lovers Month
National Pet Cancer Awareness Month
National Pomegranate Month
National Roasting Month
National Scholarship Month
National Sleep Comfort Month
Native American Heritage Month (Also see August)
No-shave-ember
PTA Healthy Lifestyles Month
Peanut Butter Lovers' Month
Plum Month
Prematurity Awareness Month
Real Jewelry Month
Spinach Month
Squash Month
Sweet Potato Awareness Month (Also see February)
Vegan Month
Worldwide Bereaved Siblings Month
Observances this Week
National Farm-City Week,Week ending on Thanksgiving
National Bible Week, Full Week of Thanksgiving
National Deal Week, 7 Days beginning the Day Before Thanksgiving
Better Conversation Week, Last Full Week in November
Church and State Separation Week, Last Full Week in November
National Family Week, Last Full Week in November
National Game & Puzzle Week, Last Full Week in November
Historical Events on November 26th
Born on November 26th
Died on November 26th