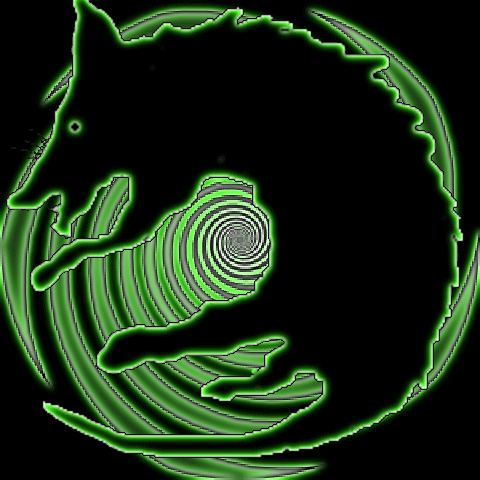 Holidays and Festivals
Queen's Day (Netherlands) *(see below)
Walpurgis Night (Central and Northern Europe) * CLICK HERE
Children's Day (Mexico)
Eve of Beltane (Celtic Druidic holiday) * (see below)
Birthday of King Carl XVI Gustav, 1 official flag day of Sweden.
Reunification Day (Vietnam)
Consumer Protection Day (Thailand)
Carodejnice (Czech Republic and Slovakia)
May Eve, eve of the first day of summer (see May 1)
National Honesty Day
Spank Out Day (USA)
Hairstyle Appreciation Day
Hairstylists Appreciation Day
Christian Feast Day of Adjutor
Christian Feast Day of Eutropius of Saintes
Christian Feast Day of Maximus of Rome
Christian Feast Day of Quirinus of Neuss
Christian Feast Day of Suitbert the Younger
Christian Feast Day of Saint Pope Pius V
Third day of the Floralia (Roman Empire)
* Festival of Nations 4/29/2010 - 5/3/2010 St. Paul, Minnesota, USA (2of5) (2010)
* Isle of Eight Flags Shrimp Festival 4/29/2010 - 5/2/2010 Fernandina Beach, Florida, USA (2of5) (2010)
* Eve of Beltane (Celtic Druidic holiday)
Beltane Fire Festival (Calton Hill, Edinburgh)
* Queen's Day (Netherlands) is the largest one-day holiday in the Netherlands.
Fête de la Rhubarbe Translation: Rhubarb Day (French Republican)
The 11th day of the Month of Floréal in the French Republican Calendar
Toast of The Day
"My heart is as full as my glass,
When I drink to you, old friend!"
- Traditional
Drink of The Day
Mojito 2
2 Parts Rum
Mint Leaves
1 Tsp Sugar
1/2 Lime
Fill With Soda
Muddle together the mint leaves, lime,rum and sugar then add ice. Fill with soda and give it a little swirl with a bar spoon. Garnish with the remaining mint leaves.
- See July, 31st for Mojito 1
Wine of The Day
Grande River Vineyards 2007 Reserve
Style - Petite Verdot
Grand Valley
$35
Beer of The Day
Ommegang Biere de Mars
Brewer - Brewery Ommegang, Cooperstown, NY
Style - American-Belgian
Joke of The Day
I was in the pub with my wife last night and I said "I love you"
She said "Is that you or the beer talking?"
I replied "It's me talking to the beer"
Quote of The Day
"Why is abbreviation such a long word?"
- Anonymous
Whisky of The Day
Wiser's Small Batch Canadian Whisky
$30
- In Honor of John Philip Wiser (October 4th, 1825 – April 30th, 1911), an American manufacturer and political figure in Ontario, Canada.
April Observances
ASPCA Month
Alcohol Awareness Month
Amateur Radio Month
Atlanta Food & Wine Month
Brussels Sprouts and Cabbage Month
Cancer Control Month
Celebrate Diversity Month
Community Spirit Days
Confederate History Month
Couple Appreciation Month
Cranberries and Gooseberries Month
DNA, Genomics and Stem Cell Education and Awareness Month
Defeat Diabetes Month
Emotional Overeating Awareness Month
Facial Protection Month
Fair Housing Month
Financial Literacy Month
Fresh Florida Tomatoes Month
Frog Month
Get Yourself Tested Month
Global Child Nutrition Month
Grange Month
Holy Humor Month
Home Improvement Time (April-Sept.30)
Honor Society Awareness Month (Different Sponsor to March)
IBS (Irritable Bowel Syndrome) Month
Informed Woman Month
Injury Prevention Month
International Cesarean Awareness Month
International Customer Loyalty Month
International Daffynitions Month
International Guitar Month
International Twit Award Month
Jazz Appreciation Month
Keep America Beautiful Month
Lawn and Garden Month
Learn Thai Month
Library Snapshot Month
Math Awareness Month
Month of the Military Child
Month of the Young Child
National African American Women's Fitness Month
National Autism Awareness Month
National Car Care Month
National Card and Letter Writing Month
National Child Abuse Prevention Month
National DNA & Genomics & Stem Cell Education & Awareness Month
National Decorating Month
National Donate Life Month
National Garden Month
National Grilled Cheese Sandwich Month
National Humor Month
National Kite Month
National Knuckles Down Month
National Landscape Architecture Month
National Multiple Birth Awareness Month
National Occupational Therapy Month
National Oral Health Month
National Parkinson's Awareness Month
National Pecan Month
National Pest Management Month
National Pet First Aid Awareness Month
National Pet Month
National Poetry Month
National Prepare Your Home To Be Sold Month
National Rebuilding Month
National Sarcoidosis Awareness Month
National Sexual Assault Awareness and Prevention Month
National Sexually Transmitted Diseases (STDs) Education and Awareness Month
National Stress Awareness Month
National Welding Month
National Welding Month
National Youth Sports Safety Month
Patient Safety Awareness Month
Pharmacists War on Diabetes Month
Physical Wellness Month
Prematurity Awareness Month
Prevent Lyme in Dogs Month
Prevention of Animal Cruelty Month
Procrastination Awareness Month
Records and Information Management Month
Rosacea Awareness Month
School Library Media Month
Southern Belles Month
Soy Foods Month
Sports Eye Safety Month
Straw Hat Month
Testicular Cancer Awareness Month
Tomatillo and Asian Pear Month
Women's Eye Health and Safety Month
Workplace Conflict Awareness Month
World Habitat Awareness Month
Worldwide Bereaved Spouses Awareness Month
Observances this Week
Mariachi Week (Tucsan, AZ, USA), Last week in April
National Pro-Life T-shirt Week, Last week in April
National Scoop The Poop Week, Last week in April
National Playground Safety Week, Last Week in April
Historical Events on April 30th
Born on April 30th
Died on April 30th
65 Lucan, Roman poet (b. 39)
313 Gaius G V Maximus (Daia), Emperor of Rome
535 Amalaswintha, queen of Ostrogoten, murdered
1030 Mohammud van Ghazna, Turkish mayor (G'widen)/Islamic ruler
1063 Emperor Renzong of China (b. 1010)
1131 Adjutor, Roman Catholic Saint
1196 Boudouin II, bishop of Utrecht (1178-96)
1214 Huguccio/Hugo van Pisa, Italian bishop
1328 Eckhard, German theologist/mystic
1341 John III, Duke of Brittany (b. 1285)
1439 Richard de Beauchamp, 13th Earl of Warwick, English military leader (b. 1382)
1524 Pierre Terrail, seigneur de Bayard, French soldier (b. 1473)
1544 Thomas Audley, 1st Baron Audley of Walden, Lord Chancellor of England
1555 Pope Marcellus II (b. 1501)
1630 Ercole Porta, composer
1632 Jean de Tilly, fieldmarshal
1632 Johan Tzerclaes, Count of Tilly, Bavarian general (b. 1559)
1632 Sigismund III, King of Poland, Sweden (b. 1561)
1642 Dmitry Pozharsky, Russian prince (b. 1578)
1655 Eustache Le Sueur, French painter (b. 1617)
1660 Petrus Scriverius, Dutch writer (b. 1576)
1696 Robert Plot, British naturalist (b. 1640)
1708 Simon de Vries, book seller/writer (Unequal)
1712 Philipp van Limborch, Dutch Protestant theologian (b. 1633)
1736 Johann Albert Fabricius, German classical scholar and bibliographer (b. 1668)
1743 Pedro de Peralta y Barnuevo, Peruvian playwright/poet
1758 François d'Agincourt, French composer (b. 1684)
1784 Franz K earl von Velbruck, German free mason
1785 Frederick Philipse 3, land owner (Bronx, Westch & Putnam)
1792 Hans Adolf Friedrich von Eschstruth, composer
1792 John Montague 4th Earl of Sandwich, English Naval minister, supposed inventor of the sandwich (b. 1718)
1793 Lorenzo Fago, composer
1795 Jean-Jacques Barthélemy, French writer and numismatist (b. 1716)
1800 John H Midderigh, Rotterdam patriot
1828 Shaka, the great Zulu King, killed
1829 George Washington Adams, son of John Q Adams
1841 Peter Andreas Heiberg, Danish author and philologist (b. 1758)
1847 Charles L J, Archduke Charles of Austria, Austrian general (b. 1771)
1848 Friedrich Freiherr Gagern, German/Dutch army commandant
1855 Henry Rowley Bishop, British composer/conductor
1859 Sergei T Aksakov, Russian writer (Bagrova-vnuka)
1863 Jean Danjou, French foreign legion captain (b. 1828)
1865 Robert Fitzroy, English admiral and meteorologist (b. 1805)
1875 Jean Frederic Waldeck, French explorer, lithographer, and cartographer (b. 1766)
1879 Emma Hale Smith Bidamon, wife of Joseph Smith, and mother of Joseph Smith III (b.1804)
1883 Édouard Manet, French impressionist painter (b. 1832)
1887 Friedrich Wilhelm Markull, composer
1893 Gyula Beliczay, composer
1895 Gustav Freytag, writer
1896 Antonio Cagnoni, composer
1900 Casey Jones (John Luther), American train engineer, dies in Cannonball Express train wreck (b. 1863)
1903 Emily Stowe, Canadian physician and suffragist (b. 1831)
1912 František Kmoch, Czech composer
1919 Henry Wood, England cricket wicket keeper (in 4 Tests 1888-92)
1922 David M Chumaceiro, Curacaos poet
1931 Sammy Woods, cricketer (3 Tests for Australia, 3 for England)
1933 Luis Sanchez Cerro, Pres of Peru, assassinated by Hurtado de Mendoza
1934 William Henry Welch
1936 Alfred Edward Housman, English poet (b. 1859)
1942 Catherine Murphy Urner, composer
1942 J van Hoddis, writer
1943 Beatrice Potter Webb, British writer and economist (My Apprenticeship)
1943 Etty Hillesum, Dutch diarist, dies in Auschwitz
1943 Otto Jespersen, Danish philologist (b. 1860)
1945 Adolf Hitler, Austrian dictator of Nazi Germany (1936-45), commits suicide (b. 1889)
1945 Eva Braun, Adolf Hitler's new wife, commits suicide (b. 1912)
1952 Charles Radoux-Rogier, composer
1956 Alben W. Barkley, Vice President of the United States (1949-53) (b. 1877)
1957 Ludwig Schiedermair, German musicologist (Beethoven)
1959 Armand Louis Joseph Marsick, composer
1963 Bryant Washburn, actor (Nabonga, Millionaire Kid)
1965 Helen Chandler, actress (Dracula, Salute, Last Flight)
1966 Richard Farina, American writer and folk singer, dies on his birthday in a motorcycle accident (b. 1937)
1970 Hall Johnson, composer
1970 Inger Stevens, Swedish actress (Katy-Farmer's Daughter), commits suicide (b. 1934)
1970 Jacob Presser, historian/writer (Doom, Ondergang)
1971 Elmo Roper, pollster (Roper Poll)
1972 Gia Scala, English-American actress (Garment Jungle, I Aim at the Stars) (b. 1934)
1972 Ntare V, king of Burundi, murdered
1973 Josie Sedgwick, actress (White Moth)
1973 Václav Renc, Czech poet, dramatist and translator (b. 1911)
1974 Agnes Moorehead, American actress (b. 1900)
1976 Edvard Fliflet Braein, composer
1977 Clive Martin Douglas, composer
1980 Luis Muñoz Marín, Puerto Rican poet, journalist, and politician (b. 1898)
1980 Mary McCarty, actress (French Line)
1982 Albert TLCA Bird, lecture artist
1982 Herman Tholen, Dutch cabaret performer (Juveniles)
1982 Lester Bangs, American music journalist, author, and musician (b. 1949)
1982 Taisen Deshimaru, founder of several Zen centers in France
1983 George Balanchine, Russian-born dancer and choreographer (b. 1904)
1983 Jerry Hatsuo Fujikawa, actor (Uncle Matsu-Mr T & Tina)
1983 Muddy Waters, American blues musician (Mad Love) (b. 1915)
1984 Arthur T "Bomber" Harris, bombed nazi-Germany
1985 George Pravda, Czechoslovakian actor (b. 1918)
1987 Hugh Dempster, actor (Anna Karenina, Candles at Nine)
1988 James McCracken, US tenor
1989 Sergio Leone, Italian filmmaker (A Fistfull of Dollars, For a Few Dollars More, Good, Bad & Ugly) (b. 1929)
1989 Yi, Bang-ja, Crown Princess of Korea (b. 1901)
1991 George Sperti Sperti, inventor (Preparation H)
1991 Michael G Hagerty, actor (Overboard)
1992 Daan van Driel, Dutch cartoonist/WWII resist fighter (Trouw)
1993 David Waymer, NFLer (Saints, 49'ers, Raiders)
1993 Eric Rowan, cricketer (26 Tests for South Africa)
1993 Tommy Caton, English footballer (b. 1962)
1994 David Langton
1994 Ferdinando Scarfiotti, Italian set designer (Last Emperor)
1994 Geoffery Michael Roberts, vintner
1994 Richard McClure Scarry, US kid book illustrator/writer
1994 Roland Ratzenberger, Austrian race car driver, dies in crash (b. 1960)
1995 Donald Edwin White, ad copywriter/opera administrator
1995 Maung Maung Kha, Prime minister of Burma (b. 1920)
1995 Reinaldo de Carvalho, carnival king
1996 David Michael Ifshin, British political campaign organiser
1996 David Opatoshu, American actor (Torn Curtian, Raid on Entebbe) (b. 1918)
1996 Frank Henry Copplestone, TV executive
1996 Helene Cordet, entertainer/nightclub owner
1996 Julio Cesar Mendez Montenegro, pres of Guatemala (1966-70)
1998 Nizar Qabbani, Syrian poet (b. 1926)
2002 Charlotte von Mahlsdorf, founder of the Gründerzeit Museum in Berlin-Mahlsdorf. (b. 1928)
2002 Nitsa Tsaganea, Greek actress (b. 1899)
2003 Mark Berger, University of Kentucky professor (b. 1955)
2003 Peter 'Possum' Bourne, New Zealand race car driver (b. 1956)
2003 Wim van Est, Dutch cyclist (b. 1923)
2005 Ron Todd, TGWU General Secretary (1985 1992) (b. 1927)
2006 Beatriz Sheridan, Mexican actress and director (b. 1934)
2006 Lawrence Patrick, Biomechanics Professor, crash test subject (b. 1920)
2006 Pramoedya Ananta Toer, Indonesian novelist (b. 1925)
2007 Gordon Scott, American actor (b. 1927)
2007 Grégory Lemarchal, French singer (b. 1983)
2007 Kevin Mitchell, American football player (b. 1971)
2007 Tom Poston, American actor (b. 1921)
2007 Zola Taylor, American singer (b. 1938)
2008 John Cargher, Australian radio broadcaster (b. 1919)
2010 Gerry Ryan, Irish radio broadcaster (b. 1956)
2011 Dorjee Khandu, Indian, Chief Minister of Arunachal Pradesh (b. 1955)
2013 Deanna Durbin, Canadian-born singer and actress (b. 1921)
2014 Leo Kraft, American composer
2015 Ben E. King [Benjamin Earl Nelson], American soul singer (Stand by Me)
2016 Daniel Berrigan, American Jesuit priest and peace activist (Vietnam War)
2016 Marisol (Maria Sol) Escobar, Venezuelan sculptor