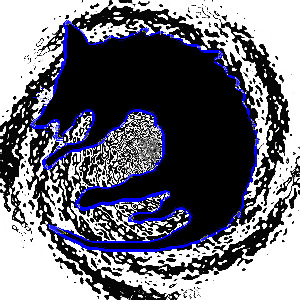 Holidays and Festivals
Union Day a.k.a. National Day (Romania)
Restoration of Independence (Portugal) 1640
Barbes Diena (observed) (Ancient Latvia)
Military Abolition Day (Costa Rica)
World Aids Awareness Day a.k.a. World AIDS Day
Day With(out) Art Day
Eat a Red Apple Day
Bifocals at the Monitor Liberation Day
Advent begins (traditionally)
Feast day of St Castritian
Feast day of St Eligius
Feast day of Nicholas Ferrar (Episcopal Church (United States))
Feast Day of Adrian and Natalia of Nicomedia
Fête de la Cire Translation: Wax Day (French Republican)
The 11th day of the Month of Frimaire in the French Republican Calendar
Toast of The Day
"Here's to the heath, the hill and the heather,
The bonnit, the plaid, the kilt and the feather."
- Traditional Scottish
Drink of The Day
Southern Hospitality
1 Cup Southern Comfort
2 Cups Cider, apple
2 sticks Cinnamon
1 tbsp. Vanilla Extract
Combine all ingredients in a small saucepan, including cinammon sticks. Warm on stove, but do not boil. Allow mixture to steep (about 4-6 minutes), then remove cinammon sticks. Pour into pre-warmed mugs.
Wine of The Day
Corley (2008) Estate Grown Reserve
Style - Chardonnay
Oak Knoll District, Napa Valley
$45
Beer of The Day
Samuel Adams Winter Lager
Brewer - Boston Beer Company, Boston MA, USA
Style - Bock
ABV - 5.8%
Joke of The Day
A lady walks into a tattoo parlor and asks the artist if she can get two tattoos.
The artist says, "Sure."
She tells him that on her left inner thigh she would like a turkey, and beneath it she would like it to say "Happy Thanksgiving." On her right inner thigh, she says that she wants a picture of Santa Claus, and beneath that she would like it to say, "Merry Christmas."
Obliging his customer, the artist gives her the two tattoos, and after he is finished, he asks her why she wanted them. She told him that she was sick of her husband saying there was nothing to eat between Thanksgiving and Christmas.
Quote of The Day
"Life may not be the party we hoped for, but while we're here, we might as well dance."
- Unknown
Whiskey of The Day
Hibiki 12 Year Old Japanese Blended Whiskey
Price: $65.
December Observances
AIDS Awareness Month
Art and Architecture Month
Awareness Month of Awareness Months Month
Bingo's Birthday Month
Bingo Month
Cancer-Related Fatigue Awareness Month
Choose a Summer Camp Month, Natl
Colorectal Cancer Education and Awareness Month
Identity Theft Prevention and Awareness Month
International Calendar Awareness Month
International Sharps Injury Prevention and Awareness Month
Learn A Foreign Language Month
National Drugged and Drunk Driving Prevention Month
National Hand Washing Awareness Month
National Made in America Month
National Sign-Up for Camp Month
National Tie Month
National Write A Business Plan Month
Nativity Fast (Eastern churches) starts September 1st
Operation Santa Paws December 1st - 24th
Quince and Watermelon Month
Read a New Book Month
Root Vegetables and Exotic Fruits Month
Safe Toys and Gifts Month
Seasonal Depression Awareness Month
Spiritual Literacy Month
Take a New Year's Resolution to Stop Smoking (TANYRSS) December 17th - February 5th
The Christmas Seal Campaign Month
Tomato and Winter Squash Month
Universal Human Rights Month
Winter-een-mas season (to celebrate the joy of video gaming)
World Aids Month
Worldwide Food Service Safety Month
Write (to) a Friend Month
Observances this Week
Decemberfest,
First Week in December

Tolerance Week,
First Week in December

National Aplastic Anemia Awareness Week,
First Week in December

Cookie Cutter Week,
First Week in December
Black Week,
Week starting the day afterThanksgiving

National Deal Week,
7 Days beginning the Day Before Thanksgiving
Historical Events on December 1st
Born on December 1st
Died on December 1st