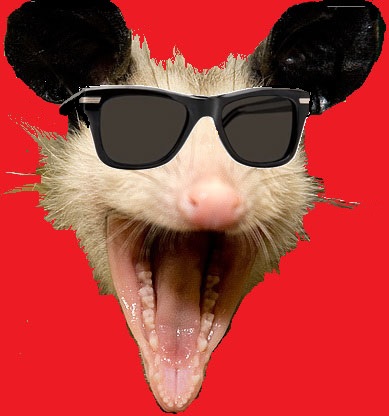 Holidays and Festivals
Republic Day (Nepal)
Democracy Day (Nigeria)
Day of United Nations Peacekeepers
End Of The Middle Ages Day
Statehood Day (Rhode Island)
Statehood Day (Wisconsin)
Oak Apple Day (UK), historic, not widely observed
Ascension of Bahá'u'lláh (Bahá'í Faith)
Feast of Blessed Adhemar
Feast of Saint Erwin
Feast of Saint Maximinus of Trier
Feast of Saint Theodosia
Feast of Saint Alexander of Alexandria
Feast of Saint Madeleine Sophie Barat
* Cooper's Hill Cheese-Rolling Cooper's Hill, England - May on bank holiday 1
* Detroit Electronic Music Festival Detroit, Michigan, USA May 29 – 30 (1of2) (2010)
* Sasquatch Music Festival Gorge Amphitheatre, Washington, USA May 29 – 31 (1of3) (2010)
* Primavera Sound Festival Barcelona, Spain, Europe May 27 – 29 (3of3) (2010)
* Denver Day of Rock - Denver CO
Father's Day (Germany),
The Thursday 40 days after Easter
(2013) *
CLICK HERE
Fête de la Faux Translation: Scythe Day (French Republican)
The 10th day of the Month of Prairial in the French Republican Calendar
Toast of The Day
"A toast to love and laughter and happily ever after"
- Unknown
Drink of The Day
Sea Breeze
1 Part Vodka
2 Parts Cranberry Juice
2 Parts Grapefruit Juice
Wine of The Day
Montes (2004) "Folly"
Style - Syrah
Colchagua Valley
$90
Beer of The Day
Riverwest Stein
Brewer - Lakefront Brewery Milwaukee, WI
Style - American-Style Amber Lager
- In Celebration of Wisconsin's Admission to Union on May 29th, 1848.
Joke of The Day
A farmhand walks into the barn and is shocked to find the farmer doing a striptease in front of a tractor.
"What the hell are you doing?" asked the farmhand in disbelief as the farmer rubs his butt against a tire.
"My wife and and I have been having marriage problems so we went to see a counsellor.
He said I need to do something sexy to a tractor"
Quote of The Day
"No animal ever invented anything as bad as drunkenness or as good as drink."
- G.K. Chesterton (May 29th 1874 - June 14th 1936), an English writer
- Alternative -
"If you're not violating the honor code at BYU, it's not worth doing."
Daniel (Dwight) Tosh (May 29, 1975), an American stand-up comedian and host (Tosh.0)
May Observances
ALS (Amyotrophic Lateral Sclerosis or Lou Gehrig's Disease) Awareness Month
APS (Antiphospholipid Antibody Syndrome) Awareness Month
American Wetlands Month
Arthritis Awareness Month
Asian American and Pacific Islander Heritage Month
Awareness of Medical Orphans Month
Bicycle Safety Month
Borderline Personality Disorder Month
Brain Tumor Awareness Month
Carrots and Cauliflower Month
Celiac Awareness Month
Clean Air Month
Community Living Month (Ontario, Canada)
Creative Beginnings Month
Date Your Mate Month
EcoDriving Month
Family Wellness Month
Fibromyalgia Education and Awareness Month
Freedom Shrine Month
Gardening for Wildlife Month
Get Caught Reading Month
Gifts From The Garden Month
Go Fetch! Food Drive for Homeless Animals Month
Good Car-Keeping Month, Natl
Grapefruit and Kiwi Month
Haitian Heritage Month
Heal the Children Month
Healthy Vision Month
High Blood Pressure Education Mont
Huntington's Disease Awareness Month
Internal Audit Awareness Month, Intl
International Audit Month
International Business Image Improvement Month
International Civility Awareness Month
International Multiple Sclerosis Month
International Victorious Woman Month
Jewish-American Heritage Month
Latino Books Month
(World) Lyme Disease Awareness Month
Melanoma and Skin Cancer Detection and Prevention Month
National Allergy and Asthma Awareness Month
National Arthritis Month
National Barbecue Month
National Better Hearing and Speach Month
National Bike Month
National Blood Pressure Month
National Cancer Research Month
National Correct Posture Month
National Egg Month
National Electric Safety Month
National Family Month (5/12 to 6/16)
National Foster Care Month
National Good Car Keeping Month
National Hamburger Month
National Hepatitis Awareness Month
National Inventors Month
National Lupus Awareness Month
National Meditation Month
National Mediterranean Diet Month
National Mental Health Month
National Military Appreciation Month
National Motorcycle Safety Month
National Moving Month
National Neurofibromatosis (NF) Awareness Month
National Older Americans Month
National Osteoporosis Awareness and Prevention Month
National Photo Month
National Photograph Month
National Physical Fitness and Sports Month
National Physiotherapy Month
National Prepare To Buy a Home Month
National Preservation Month
National Recommitment Month
National Salad Month
National Salsa (Food) Month
National Smile Month
National Stroke Awareness Month
National Sweet Vidalia Onions Month
National Teen Self-Esteem Month
National Tuberous Sclerosis Month
National Vinegar Month
National Week of The Ocean Festival Sea-son Thursday before the Second Saturday in March through Second Saturday in June
National Youth Traffic Safety Month
Personal History Month
Potatoes and Limes Month
Prader-Willi Syndrome Awareness Month
Preeclampsia Awareness Month
Prepare Tomorrow's Parents Month (5/12-6/16)
REACT Month
Revise Your Work Schedule Month
Skin Cancer Awareness Month
Strike Out Strokes Month
Sweet Vidalia Month, Natl
Tay-Sachs and Canavan Diseases Awareness Month
Teen CEO Month
Teen Self Esteem Month
Tennis Month
Tourette Syndrome Awareness Month (5/15 - 6/15)
Toxic Encephalopathy and Chemical Injury Awareness Month
Ultra-violet Awareness Month
Women's Health Care Month
Young Achiever Month
Young Achievers of Tomorrow Month
Observances this Week

Click It or Ticket Mobilization Week,
Last Week in May

Week of Solidarity With The People of Non-Self-Governing Territories,
Last Week of May

Hurricane Preparedness Week,
Week Beginning the Last Sunday in May
Historical Events on May 29th
Born on May 29th
Died on May 29th