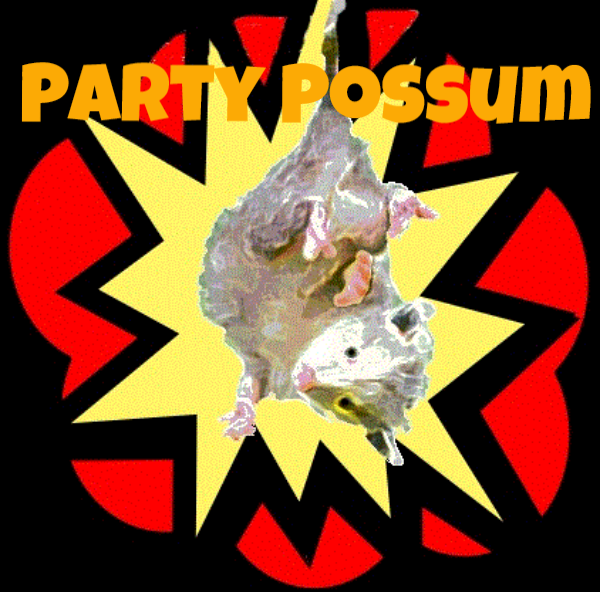 Holidays and Festivals
International Dance Day (International)
National Dance Day (USA)
Greenery Day
Sense of Smell Day
International Yak Day
National Persian Gulf Day (Iran)
National Shrimp Scampi Day
Christian Feast Day of Catherine of Siena
Christian Feast Day of Hugh of Cluny
Christian Feast Day of Peter of Verona
Christian Feast Day of Robert of Molesme
Christian Feast Day of Torpes of Pisa
* Showa Day, traditionally the start of the Golden Week holiday period. Japan
* The beginning of Arita Ceramic Fair (Arita, Saga, Japan)
* The ninth day of Ridván (Bahá'í Faith)
* The second day of the Floralia (Roman Empire)
* Eek-A-Mouse Festival Sacramento, California, USA (2010)
* Festival of Nations 4/29/2010 - 5/3/2010 St. Paul, Minnesota, USA (1of5) (2010)
* Isle of Eight Flags Shrimp Festival 4/29/2010 - 5/2/2010 Fernandina Beach, Florida, USA (1of5) (2010)
Fête de la Râteau Translation: Rake Day (French Republican)
The 10th day of the Month of Floréal in the French Republican Calendar
Toast of The Day
"Here's To Singles,
Friends And Heroes.
They say in life we need friends and heros,
As I look out upon all of you today,
I raise my glass and say to you....
I am glad I can be both."
- Unknown
Drink of The Day
Slow Screw (Double Shot)
1 shot vodka
1/2 shot sloe gin
Splash of orange juice
Pour into double shot glass and mix together
Wine of The Day
Potomac Point Winery (2008) Richland Reserve, "Heritage",
Virginia
$36
Beer of The Day
Session Black
Brewer - Full Sail Brewing Co. Hood River, OR
Style - American-Style Dark Lager
Joke of The Day
There's a little fellow named Junior who hangs out at Tim's Grocery Store.
The owner Tim doesn't know what Junior's problem is, but the boys like to tease him. They say he is two bricks shy of a load, or two pickles shy of a barrel.
To prove it, sometimes they offer Junior his choice between a nickel and a dime. He always takes the nickel - they say - because it's bigger.
One day after Junior grabbed the nickel, Tim got him off to one side and said, "Junior, those boys are making fun of you. They think you don't know the dime is worth more than the nickel. Are you grabbing the nickel because it's bigger, or what?"
And Junior said, "Well, if I took the dime, they'd quit doing it
Quote of The Day
"The drunk mind speaks the sober heart"
- Unknown
Whisky of The Day
Tyler & LLoyd Highland Malt Blended Scotch Whisky
$15
April Observances
ASPCA Month
Alcohol Awareness Month
Amateur Radio Month
Atlanta Food & Wine Month
Brussels Sprouts and Cabbage Month
Cancer Control Month
Celebrate Diversity Month
Community Spirit Days
Confederate History Month
Couple Appreciation Month
Cranberries and Gooseberries Month
DNA, Genomics and Stem Cell Education and Awareness Month
Defeat Diabetes Month
Emotional Overeating Awareness Month
Facial Protection Month
Fair Housing Month
Financial Literacy Month
Fresh Florida Tomatoes Month
Frog Month
Get Yourself Tested Month
Global Child Nutrition Month
Grange Month
Holy Humor Month
Home Improvement Time (April-Sept.30)
Honor Society Awareness Month (Different Sponsor to March)
IBS (Irritable Bowel Syndrome) Month
Informed Woman Month
Injury Prevention Month
International Cesarean Awareness Month
International Customer Loyalty Month
International Daffynitions Month
International Guitar Month
International Twit Award Month
Jazz Appreciation Month
Keep America Beautiful Month
Lawn and Garden Month
Learn Thai Month
Library Snapshot Month
Math Awareness Month
Month of the Military Child
Month of the Young Child
National African American Women's Fitness Month
National Autism Awareness Month
National Car Care Month
National Card and Letter Writing Month
National Child Abuse Prevention Month
National DNA & Genomics & Stem Cell Education & Awareness Month
National Decorating Month
National Donate Life Month
National Garden Month
National Grilled Cheese Sandwich Month
National Humor Month
National Kite Month
National Knuckles Down Month
National Landscape Architecture Month
National Multiple Birth Awareness Month
National Occupational Therapy Month
National Oral Health Month
National Parkinson's Awareness Month
National Pecan Month
National Pest Management Month
National Pet First Aid Awareness Month
National Pet Month
National Poetry Month
National Prepare Your Home To Be Sold Month
National Rebuilding Month
National Sarcoidosis Awareness Month
National Sexual Assault Awareness and Prevention Month
National Sexually Transmitted Diseases (STDs) Education and Awareness Month
National Stress Awareness Month
National Welding Month
National Welding Month
National Youth Sports Safety Month
Patient Safety Awareness Month
Pharmacists War on Diabetes Month
Physical Wellness Month
Prematurity Awareness Month
Prevent Lyme in Dogs Month
Prevention of Animal Cruelty Month
Procrastination Awareness Month
Records and Information Management Month
Rosacea Awareness Month
School Library Media Month
Southern Belles Month
Soy Foods Month
Sports Eye Safety Month
Straw Hat Month
Testicular Cancer Awareness Month
Tomatillo and Asian Pear Month
Women's Eye Health and Safety Month
Workplace Conflict Awareness Month
World Habitat Awareness Month
Worldwide Bereaved Spouses Awareness Month
Observances this Week
Mariachi Week (Tucsan, AZ, USA), Last week in April
National Pro-Life T-shirt Week, Last week in April
National Scoop The Poop Week, Last week in April
National Playground Safety Week, Last Week in April
Historical Events on April 29th
Born on April 29th
Died on April 29th