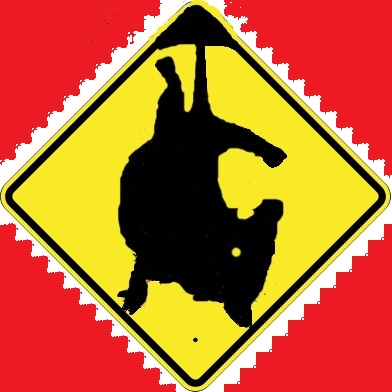 Holidays and Festivals
The Emperor's Birthday (Japan) * (see below)
Birthday of the Queen Silvia (Sweden) * (see below)
Festivus * (see below)
Night of the Radishes (Oaxaca, Mexico)
Larentalia (Roman empire), in honor of Larenta.
Roots Day
HumanLight (Secular humanism, USA)
Christian Feast Day of Abassad (Coptic Church)
Christian Feast Day of John Cantius
Christian Feast Day of O Emmanuel
Christian Feast Day of Psote (Coptic Church)
Christian Feast Day of Thorlac Thorhallsson, patron saint of Iceland; The last day of preparations before Christmas.
* The Emperor's Birthday (Japan), birthday of Akihito, the current Emperor of Japan.
* Birthday of the Queen Silvia (Sweden) also an official flag day.
* Festivus (Festivus for the Rest of Us) a holiday made popular by the sitcom Seinfeld
Fête de la Bitume Translation: Bitumen Day (French Republican)
The Third day of the Month of Nivôse in the French Republican Calendar
Toast of The Day
"May you be poor in misfortune this Christmas
and rich in blessings
slow to make enemies
quick to make friends
and rich or poor, slow or quick,
as happy as the New Year is long."
- Traditional
- Variation -
"May you be poor in misfortune,
Rich in blessings,
Slow to make enemies,
And quick to make friends.
But rich or poor, quick or slow,
May you know nothing but happiness
From this day forward."
- Traditional
Drink of The Day
Sleigh Ride
1 oz. Liqueur, mango
1 oz. Vodka, orange (Wyborowa)
1 oz. Orange Soda
1 whole Cherries/Maraschinos
1 wedge Lime
1 dash Sugar Syrup
Squeeze a lime wedge into a cocktail shaker and drop it in. Add ingredients, shake, and Pour into a chilled and sugar-rimmed Cocktail Glass, and garnish with a Cherry.
Wine of The Day
Wirra Wirra (2007) "Church Block"
McLaren Vale
$25
Beer of The Day
Festus
Brewer - The Sandlot Denver, CO
Style - German-Style Marzen
- In celebration of Festivus
Joke of The Day
FRUITCAKE RECIPE
Ingredients:
1 cup water
1 cup sugar
4 large eggs
2 cups dried fruit
1 teaspoon baking soda
1 teaspoon salt
1 cup brown sugar
lemon juice
nuts
1 gallon whiskey
Directions:
Sample the whiskey to check for quality.
Take a large bowl. Check the whiskey again to be sure it is of the highest quality.
Pour one level cup and drink.
Repeat.
Turn on the electric mixer; beat 1 cup butter in a large, fluffy bowl
Add 1 teaspoon sugar and beat again.
Make sure the whiskey is still OK. Cry another tup.
Turn off mixer.
Break 2 legs and add to the bowl and chuck in the cup of dried fruit
Mix on the turner.
If the fried druit gets stuck in the beaterers, pry it loose with a drewscriver.
Sample the whiskey to check for tonsisticity.
Next, sift 2 cups of salt. Or something. Who cares?
Check the whiskey.
Now sift the lemon juice and strain your nuts
Add one table. Spoon. Of sugar or something.
Whatever you can find.
Grease the oven.
Turn the cake tin to 350 degrees.
Don't forget to beat off the turner
Throw the bowl out of the window
Check the whiskey again.
Go to bed
Who the hell likes fruitcake anyway?
Quote of The Day
"In the old days, it was not called the Holiday Season; the Christians called it 'Christmas' and went to church; the Jews called it 'Hanukka' and went to synagogue; the atheists went to parties and drank. People passing each other on the street would say 'Merry Christmas!' or 'Happy Hanukka!' or (to the atheists) 'Look out for the wall!'"
- Dave Barry
December Observances
AIDS Awareness Month
Art and Architecture Month
Awareness Month of Awareness Months Month
Bingo's Birthday Month
Bingo Month
Cancer-Related Fatigue Awareness Month
Choose a Summer Camp Month, Natl
Colorectal Cancer Education and Awareness Month
Identity Theft Prevention and Awareness Month
International Calendar Awareness Month
International Sharps Injury Prevention and Awareness Month
Learn A Foreign Language Month
National Drugged and Drunk Driving Prevention Month
National Hand Washing Awareness Month
National Made in America Month
National Sign-Up for Camp Month
National Tie Month
National Write A Business Plan Month
Nativity Fast (Eastern churches) starts September 1st
Operation Santa Paws December 1st - 24th
Quince and Watermelon Month
Read a New Book Month
Root Vegetables and Exotic Fruits Month
Safe Toys and Gifts Month
Seasonal Depression Awareness Month
Spiritual Literacy Month
Take a New Year's Resolution to Stop Smoking (TANYRSS) December 17th - February 5th
The Christmas Seal Campaign Month
Tomato and Winter Squash Month
Universal Human Rights Month
Winter-een-mas season (to celebrate the joy of video gaming)
World Aids Month
Worldwide Food Service Safety Month
Write (to) a Friend Month
Observances this Week
Las Posadas, December 16th through December 24th (Spain, Mexico, Guatamala, Southern USA)
Saturnalia, (Ancient Rome) December 17th - 23rd Christmas Bird Count Week, December 14th through February 5th
Halcyon Days,
7 days before and 7 days after the Winter Solstice
Historical Events on December 23rd
Born on December 23rd
Died on December 23rd