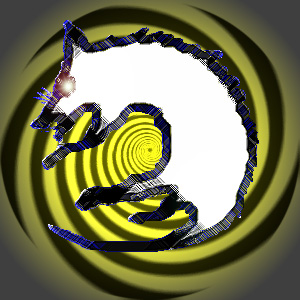 Holidays and Festivals
Summer Solstice (Northern hemisphere) /
Winter Solstice (Southern hemisphere) * CLICK HERE
National Day (Greenland)
Flag Day (Greenland) * CLICK HERE
Martyrs' Day (Togo)
National Aboriginal Day (Canada)
Father's Day (Egypt, Jordan, Lebanon, Palestine, Syria, Uganda) * CLICK HERE
World Humanist Day (Humanism)
National Daylight Appreciation Day (Northern Hemisphere), on the Summer Solstice
World Music Day
Statehood Day (New Hampshire)
Go Skateboarding Day a.k.a. Go Skate Day
Family Awareness Day
Ann & Samantha Day
Baby Boomer's Recognition Day
Christian Feast Day of Aloysius Gonzaga
Christian Feast Day of Engelmund of Velsen
Christian Feast Day of Martin of Tongres
* Midsummer Celebrations/Jaanipäev Tallinn, Estonia - June 21–24 - (1-4)
* Suoni Per Il Popolo Festival Montreal, Quebec, Canada June 10 – 23 (12of14) (2010)
Fête de la Oignon Translation: Onion Day (French Republican)
The Third day of the Month of Messidor in the French Republican Calendar
Toast of The Day
"Here's to the Ladies,
We admire them for their beauty,
respect them for their intelligence,
adore them for their virtue,
and love them, because we can't help it."
-Anonymous
Drink of The Day
London Pick Up
1 Part Brandy
1 Part Creme De Casis
Fill with Club Soda
Wine of The Day
Alta Vista (2008) Classic
Style - Malbec
Mendoza
$13
Beer of The Day
Chaser Pale
Brewer - Blackstone Brewing Co. Nashville, TN
Style - Kölsch
Joke of The Day
One for the Gals...
WOMEN:
Women are compassionate, and loving, and caring.
Women cry when they are happy.
Women are always doing little things to show they care.
They will stop at nothing to get what they think is best for their children (best school, best food, best clothes)
Women have the ability to keep smiling when they are so tired they can hardly stand up.
They know how to turn a simple meal into an occasion.
Women know how to get the most for their money
They know how to comfort a sick friend.
Women bring joy and laughter to the world.
They know how to entertain children for hours on end!
They are honest and loyal.
Women have a will of iron under that soft exterior.
They will go the extra mile to help a friend in need.
Women are easily brought to tears by injustice.
They know how to make a man feel like a king.
Women make the world a much happier place to live.
MEN:
Men are good at moving heavy things and killing spiders.

One For the Guys...
MALE PROCEDURE FOR DRIVE-THROUGH ATM
1. Drive up to the cash machine.
2. Put down your car window.
3. Insert card into machine and enter PIN.
4. Enter amount of cash required and withdraw.
5. Retrieve card, cash and receipt.
6. Put window up.
7. Drive off.
FEMALE PROCEDURE FOR DRIVE-THROUGH ATM
1. Drive up to cash machine.
2. Reverse and back up the required amount to align car window with the machine.
3. Set parking brake, put the window down.
4. Find handbag, remove all contents on to passenger seat to locate card.
5. Tell person on cell phone you will call them back and hang up.
6. Attempt to insert card into machine.
7. Open car door to allow easier access to machine due to its excessive distance from the car.
8. Insert card.
9. Re-insert card the right way.
10. Dig through handbag to find diary with your PIN written on the inside back page.
11. Enter PIN.
12. Press cancel and re-enter correct PIN.
13. Enter amount of cash required.
14. Check makeup in rear view mirror.
15. Retrieve cash and receipt.
16. Empty handbag again to locate wallet and place cash inside.
17. Write deposit amount in check register and place receipt in back of checkbook.
18. Re-check makeup.
19. Drive forward 2 feet.
20. Reverse back to cash machine.
21. Retrieve card.
22. Re-empty hand bag, locate card holder, and place card into the slot provided.
23. Give appropriate one-fingered hand signal to irate male driver waiting behind you.
24. Restart stalled engine and pull off.
25. Redial person on cell phone.
26. Drive for 2 to 3 miles.
27. Release Parking Brake.
Quote of The Day
"Some mistakes are too much fun to only make once!"
- Unknown
June Observances
African-American Music Appreciation Month
Antiphospholipid Antibody Syndrome Awareness Month
Aquarium Month
Audio Book Appreciation Month
Beautiful in Your Skin Month
Black Music Month
Cancer From The Sun Month
Cataract Awareness Month
Celibacy Awareness Month
Child Vision Awareness Month
Children's Awareness Month
Corn and Cucumber Month
Country Cooking Month
Dairy Alternatives Month
Dairy Month
Effective Communications Month
Entrepreneurs "Do It Yourself" Marketing Month
Fight the Filthy Fly Month
Fireworks Safety Month
Gay and Lesbian Pride Month
Great Outdoors Month
Home Safety Month
International Childhood Cancer Awareness Month
International Men's Month
International Surf Music Month
Lane Courtesy Month
Lemon and Mango Month
National Accordion Awareness Month
National Adopt a Cat Month
National Aphasia Awareness Month
National Bathroom Reading Month
National Camping Month
National Candy Month
National Caribbean-American Heritage Month
National Family Month
National Fresh Fruit and Vegetables Month
National Fruit and Veggies Month (Also September)
National GLBT (Gay,Lesbian,Bisexual & Transgender) Awareness Month
National GLBT (Gay,Lesbian,Bisexual & Transgender) Book Month
National Ice Tea Month
National Lady Lawyers Month
National Migraine Awareness Month
National Myasthenia Gravis Awareness Month
National R.O.S.E. Month
National Rescue a Cat Month
National Rivers Month
National Safety Month
National Smile Month
National Soul Food Month
National Steakhouse Month
National Student Safety Month
National Tire Safety Month
National Week of The Ocean Festival Sea-son, Thursday before the Second Saturday in March through Second Saturday in June
Okra & Pluot and Aprium Month
Perennial Gardening Month
Pharmacists Declare War on Alcoholism Month
Potty Training Awareness Month
Professional Wellness Month
Rebuild Your Life Month
Skyscraper Month
Sports America Kids Month
Student Safety Month
Turkey Lovers' Month
Vision Research Month
Women's Golf Month
World Infertility Month
World Naked Bike Ride Month (Northern Hemisphere)
Observances this Week
Universal Father's Week, Third Full Week in June
Consumer Awareness Week, Third Week in June
Carpenter Ant Awareness Week, Third Full Week in June
National Health Care Risk Management Week, Third Work Week in June
Meet A Mate Week, Third Full Week in June
Dragaica fair (Buzau, Romania) June 10th through 24th
Old Time Fiddlers Week (Weiser, Idaho), Third Full Week in June
Historical on June 21st
Born on June 21st
Died on June 21st