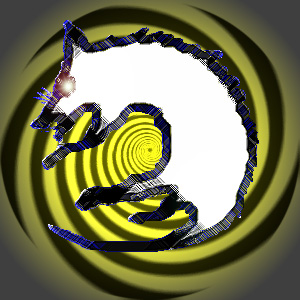 Holidays and Festivals
Day of the Russian Federation State Flag (Russian Federation) * CLICK HERE
National Tooth Fairy Day (or February 28th)
Southern Hemisphere Hoodie Hoo Day
Be An Angel Day
Christian Feast Day of Immaculate Heart of Mary
Christian Feast Day of Mary, Queen of Angels
Christian Feast Day of Symphorian and Timotheus
* Edinburgh Festival Edinburgh, Scotland - August - (8-21)
* Gäuboden Volksfest Straubing, Germany - August - (7-10)
* Green Man Festival Wales, UK August 20 - 22 (3of3) (2010)
Fête de la Saumon Translation: Salmon Day (French Republican)
The Fifth day of the Month of Fructidor in the French Republican Calendar
Toast of The Day
"I drink Marchtinis.
Two at the very most.
Three I'm under the table.
Four I'm under the host"
- Dorothy Parker (August 22nd, 1893 – June 7th, 1967), an American poet.
2
"Drink, and dance and laugh and lie,
Love the reeling midnight through,
For tomorrow we shall die!
(But, alas, we never do.)"
- Dorothy Parker
Drink of The Day
The Resolution
Silver tequila
Pear puree
Lemon juice
Citrus Syrup
Cremant Sparkling Rose
Shake everything but the Cremant, then strain into a bucket. Top with Cremant and garnish with a lime wheel.
Wine of The Day
Van Ruiten (2008) Petite Sirah
Style - Petite Sirah
Lodi
$20
Beer of The Day
Indian Brown Ale
Brewer - Dogfish Head Craft Brewery
Stryle - Brown Ale
ABV - 7.2%
Joke of The Day
One for the Guys...
After a night of drink, drugs and wild sex Bill woke up to find himself next to a really ugly woman. That's when he realised he had made it home safely.
And One for the Gals...
A wife asks her husband, "Could you please go shopping for me and buy one carton of milk, and if they have eggs, get 6!"
A short time later the husband comes back with 6 cartons of milk.
The wife asks him, "Why the hell did you buy 6 cartons of milk?"
He replied, "They had eggs."
Quote of The Day
"One more drink and I'd have been under the host."
- Dorothy Parker (August 22nd 1893 – June 7th 1967), an American poet
Whiskey Of The Day
Michael Collins Irish Whiskey
Price: $30
- In Honor of Michael "Mick" Collins (Irish: Míċeál Ó Coileáin, October 16th 1890 – August 22nd, 1922), an Irish revolutionary leader and Director of Intelligence for the IRA, member of the Irish delegation during the Anglo-Irish Treaty negotiations.
August Observances
Admit You're Happy Month
American Adventures Month
American Artists Appreciation Month
American History Essay Contest (8/1 - 12/15)
American Indian Heritage Month (Also November)
Beach Month
Black Business Month
Cataract Awareness Month
Celery, Fennel and Cactus Month
Children's Eye Health and Safety Month
Children's Vision and Learning Month
Family Fun Month
Get Ready for Kindergarten Month
Golf Month
Happiness Happens Month
Learn Japanese Month
Motor Sports Awareness Month
National Catfish Month
National Eye Exam Month
National Fetal Alcohol Spectrum Disorders Awareness Month
National Goat Cheese Month
National Golf Month
National Immunization Awareness Month
National Inventors Month
National Minority Donor Awareness Month
National Panini Month
National Parks Month
National Picnic Month
National Runaway Prevention Month
National Spinal Muscular Atrophy Awareness Month
National Truancy Prevention Month
National Water Quality Month
National Win With Civility Month
National Women's Month
Neurosurgery Outreach Month
Orange and Papaya Month
Peach Month
Psoriasis Awareness Month
Romance Awareness Month
Water Quality Month
What Will Be Your Legacy Month
Observances this Week

Be Kind to Humankind Week, Fourth Week in August
Minority Enterprise Development Week
Third Full Week in August
Little League World Series Usually
11 Days Starting the Third Thursday in August

National Aviation Week
Week of Orville Wright's Birthday on 19th
Historical Events on August 22nd
Born on August 22nd
Died on August 22nd