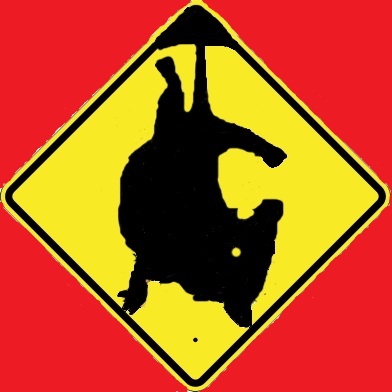 Holidays and Festivals
Independence Day (Congo), * (see below)
Flag Day (Portugal) * CLICK HERE
Flag Day (Tanzania) * CLICK HERE
Meteor Day
Leap Second Time Adjustment Day
Christian Feast Day of Theobald of Provins
Christian Feast Day of First Martyrs of the Church of Rome
Christian Feast Day of Martial
* Independence Day of Congo, celebrate the independence of Democratic Republic of the Congo from Belgium in 1960.
Fête de la Artichaut Translation: Artichoke Day (French Republican)
The 12th day of the Month of Messidor in the French Republican Calendar
Toast of The Day
"To times weve had.
Some were happy,
some were sad.
Memories,
our partners in crime.
Throwing up a thousand times."
- Unknown
Drink of The Day
Presbyterian
1 Part Bourbon
Fill With Club Soda
Top With 1 Part 7Up
Wine of The Day
Windy Oaks (2008) Diane's Block
Style - Pinot Noir
Santa Cruz Mountains
$50
Beer of The Day
Red Hydrant Ale
Brewer - Big Dog's Brewing Co. Las Vegas, NV
Style - English-Style Brown Ale
Joke of The Day
It seems that a devout, good couple was about to get married, but a tragic car accident ended their lives. When they got to heaven, they asked St. Peter if he could arrange for them to get married, saying that it was what they had hoped for in life, and they still desired wedded union. He thought about it and agreed, but said they would have to wait.
It was almost one hundred years later when St. Peter sent for them. They were married in a simple ceremony. So things went on, for thirty years or so, but they determined, in this time, that eternity was best not spent together. They went back to St. Peter, and said: "We thought we would be happy forever, but now we believe that we have irreconcilable differences. Is there any way we can get divorced?"
"Are you kidding?" said St. Peter.
"It took me a hundred years to get a priest up here to marry
you. Think of how long it will take to get a lawyer!"
Quote of The Day
"Bad decisions make good stories"
- Anonymous
Whiskey of The Day
Jim Beam Red Stag Black Cherry Bourbon Whiskey
Price: $25
June Observances
African-American Music Appreciation Month
Antiphospholipid Antibody Syndrome Awareness Month
Aquarium Month
Audio Book Appreciation Month
Beautiful in Your Skin Month
Black Music Month
Cancer From The Sun Month
Cataract Awareness Month
Celibacy Awareness Month
Child Vision Awareness Month
Children's Awareness Month
Corn and Cucumber Month
Country Cooking Month
Dairy Alternatives Month
Dairy Month
Effective Communications Month
Entrepreneurs "Do It Yourself" Marketing Month
Fight the Filthy Fly Month
Fireworks Safety Month
Gay and Lesbian Pride Month
Great Outdoors Month
Home Safety Month
International Childhood Cancer Awareness Month
International Men's Month
International Surf Music Month
Lane Courtesy Month
Lemon and Mango Month
National Accordion Awareness Month
National Adopt a Cat Month
National Aphasia Awareness Month
National Bathroom Reading Month
National Camping Month
National Candy Month
National Caribbean-American Heritage Month
National Family Month
National Fresh Fruit and Vegetables Month
National Fruit and Veggies Month (Also September)
National GLBT (Gay,Lesbian,Bisexual & Transgender) Awareness Month
National GLBT (Gay,Lesbian,Bisexual & Transgender) Book Month
National Ice Tea Month
National Lady Lawyers Month
National Migraine Awareness Month
National Myasthenia Gravis Awareness Month
National R.O.S.E. Month
National Rescue a Cat Month
National Rivers Month
National Safety Month
National Smile Month
National Soul Food Month
National Steakhouse Month
National Student Safety Month
National Tire Safety Month
Okra & Pluot and Aprium Month
Perennial Gardening Month
Pharmacists Declare War on Alcoholism Month
Potty Training Awareness Month
Professional Wellness Month
Rebuild Your Life Month
Skyscraper Month
Sports America Kids Month
Student Safety Month
Turkey Lovers' Month
Vision Research Month
Women's Golf Month
World Infertility Month
World Naked Bike Ride Month (Northern Hemisphere)
Observances this Week
Eye Safety Awareness Week, Last Week in June
Fish Are Friends, Not Food! Week, Last Week in June
National Prevention of Eye Injuries Awareness, June 27th through July 4th
Historical Events on June 30th
Born on June 30th
Died on June 30th