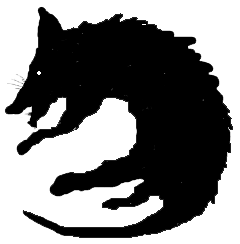 Holidays and Festivals
National Day (Hungary) * (see below)
Day of the Revolution in Republic of Macedonia
Chulalongkorn Memorial Day in Thailand
Alternative Fuel Day
National Mole Day
Tv Talk Show Host Day
IPod Day
First day of Sun Sign Scorpio in Western tropical astrology.
Céleri (Celery) Day French Republican, second day in the Month of Brumaire
Feast of Saint Giovanni da Capistrano (Roman Catholic)
Feast of Anicius Manlius Severinus Boethius (Roman Catholic)
Feast of Saint Anthony Mary Claret (Roman Catholic)
Feast of Saint Ignatius of Constantinople (Roman Catholic)
* Fantasy Fest Key West, Florida penultimate Friday - last Sunday in Oct (8-10)
* CMJ Music Marathon New York City, New York, USA October 19 - 23 (5of5)
* National Day (Hungary) commemorating the revolution of 1956 and the proclamation of the Republic of Hungary in 1989
Diwali a.k.a. Deepavali (Hindu),
Thirteenth lunar day of Krishna paksha (dark fortnight) in the month Ashwin in the Hindu calendar and ends on Bhaubeej
Fête de la Céleri Translation: Celery Day (French Republican)
The Second day of the Month of Brumaire in the French Republican Calendar
Toast of The Day
"May the strength of three be in your journey."
- Traditional
Drink of The Day
Burning Smurf
1/2 Shot After Shock (Blue)
1/2 Shot Sambuca
Mix and set fire to the shot then suck through straw as it burns... Then relight and drink what is left.
- In rememberence of The Smurf's comic's first appearence in the Belgian magazine Spirou on October 23rd, 1958
Wine of The Day
Beyerskloof (2007) "Synergy"
Style - Stellenbosch
$20
Beer of The Day
Duvel
Brewer - Brouwerij Duvel Moortgat, Breendonk, Belgium
Style - Belgian Strong Pale Ale
ABV - 8.5%
Joke of The Day
A guy was invited to some old friend's home for dinner. His buddy preceded every request to his wife by endearing terms, calling her Honey, My Love, Darling, Sweetheart, Jaanu, etc.
The guy was impressed since the couple had been married almost 70 years. While the wife was off in the kitchen he said to his buddy: "I think it's wonderful that after all the years you've been married, you still call your wife those pet names."
His buddy hung his head. "To tell you the truth," he said, "I forgot her name about ten years ago."
Quote of The Day
"It is easy to be pleasant when life flows by like a song, but the man worth while is the one who will smile when everything goes dead wrong. For the test of the heart is trouble, and it always comes with years, and the smile that is worth the praises of earth is the smile that shines through the tears."
- Traditional Irish
Whisky of The Day
Jim Beam Straight Rye Whiskey
Price: $20
October Observances
Adopt A Shelter Dog Month
American Cheese Month
American Pharmacist Month
Antidepressant Death Awareness Month
Apple Jack Month
Apple Month
Awareness Month
Bat Appreciation Month
Breast Cancer Awareness Month
Caffeine Addiction Recovery Month
Celebrate Sun Dried Tomatoes Month
Celebrating The Bilingual Child Month
Celiac Disease Awareness Month
Children's Magazine Month
Christmas Seal Campaign (10/1-12/31)
Church Library Month
Church Safety and Security Month
Class Reunion Month
Clergy Appreciation Month
Co-op Awareness Month
Computer Learning Month
Cookie Month
Cut Out Dissection Month
Diversity Awareness Month
Down Syndrome Awareness Month
Dyslexia Awareness Month
Eat Better, Eat Together Month
Eat Country Ham Month
Emotional Intelligence Awareness Month
Emotional Wellness Month
Employee Ownership Month
Energy Management is a Family Affair, Improve Your Home Month (10/1-3/31)
Fair Trade Month
Feral Hog Month or Hog Out Month
Financial Planning Month
Gay and Lesbian History Month
German-American Heritage Month
Global Diversity Awareness Month
Go Hog Wild, Eat Country Ham Month
Halloween Safety Month
Head Start Awareness Month
Health Literacy Month
Home Eye Safety Month
Intergeneration Month
International Augmentative & Alternative Communication (AAC) Awareness Month
International Drum Month
International Starman Month
International Strategic Planning Month
International Walk To School Month
Italian-American Heritage Month
LGBT History Month
Long Term Care Planning Month
Lupus Awareness Month
Month of Free Thought
National "Gain The Inside Advantage" Month
National AIDS Awareness Month
National Animal Safety and Protection Month
National Arts & Humanities Month
National Audiology Awareness Month
National Bake and Decorate Month
National Book Month
National Bullying Prevention Awareness Month
National Canine Good Health Month
National Caramel Month
National Chili Month
National Chiropractic Month
National Communicate with Your Kid Month
National Construction Toy Month
National Cookbook Month
National Crime Prevention Month
National Critical Illness Awareness Month
National Cyber Security Awareness Month
National Dental Hygiene Month
National Depression Education & Awareness Month
National Diabetes Month
National Disability Employment Awareness Month
National Domestic Violence Awareness Month
National Down Syndrome Month
National Ergonomics Month
National Family Sexuality Education Month
National Field Trip Month
National Gain the Inside Advantage Month
National Go On A Field Trip Month
National Kitchen & Bath Month
National Liver Awareness Month
National Medical Librarian Month
National Orthodontic Health Month
National Physical Therapy Month
National Pizza Month
National Popcorn Popping Month
National Pregnancy and Infant Loss Awareness Month
National Protect Your Hearing Month
National RSV Awareness Month
National Reading Group Month
National Roller Skating Month
National Sarcastic Awareness Month
National Seafood Month
National Spina Bifida Awareness Month
National Stamp Collecting Month
National Sudden Infant Death Syndrome (SIDS) Awareness Month
National Toilet Tank Repair Month
National Vegetarian Month
National Window Covering Safety Month
National Work and Family Month
Organize Your Medical Information Month
Pear and Pineapple Month
Photographer Appreciation Month
Polish American Heritage Month
Positive Attitude Month
Raptor Month
Rett Syndrome Awareness Month
Rhizomes and Persimmons Month
Rhubarb Month
Right Brainers Rule! Month
Sausage Month
Second Binary Month (2of 3) (0s and 1s)
Self-Promotion Month
Spinach Lovers Month
Squirrel Awareness Month (Different Than Squirrel Appreciation Day in January)
Tackling Hunger Month
Talk About Prescriptions Month
Wishbones for Pets Month (10/15 - 11/30)
Women's Small Business Month
Workplace Politics Awareness Month
World Blindness Awareness Month
World Menopause Month
Observances this Week
Bullying Bystanders Unite Week,
Third Full Week in October

Freedom of Speech Week,
Third Full Week in October

Medical Assistants Recognition Week,
Third Full Week in October

National Character Counts Week,
Third Full Week in October

National Chemistry Week,
Third Full Week in October

National Forest Products Week,
Third Full Week in October

National Friends of Libraries Week,
Third Full Week in October

National Hospital and Health-System Pharmacy Week,
Third Full Week in October

National Lead Poisoning Prevention Week,
Third Full Week in October

National Save For Retirement Week,
Third Full Week in October

Pastoral Care Week,
Third Full Week in October

Ally Week,
Third Work Week in October

National School Bus Safety Week,
Third Work Week in October

National Nuclear Science Week,
Third Work Week in October
Food & Drug Interactions and Awareness Week,
Third Thursday through Fourth Thursday in October
National Massage Therapy Week,
Last Full Week in October

Red Ribbon Week
Last Full Week in October

National Respiratory Care Week,
Last Full Week in October
Historical Events on October 23rd
Born on October 23rd
Died on October 23rd