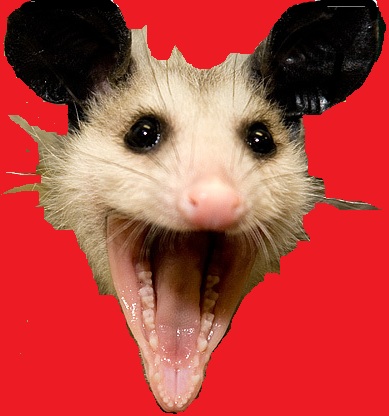 Holidays and Festivals
Glorious Twelfth (United Kingdom) * (see below)
Birthday of Queen Sirikit & Mother's Day (Thailand) * CLICK HERE
International Youth Day
First Day of Awa Dance Festival (Tokushima, Japan)
Vinyl Record Day
Middle Child's Day
IBM PC Day
Sewing Machine Day
Zaraday (Discordianism)
Sea Org Day (Church of Scientology)
Christian Feast Day of Euplius
Christian Feast Day of Herculanus of Brescia
* Glorious Twelfth (United Kingdom) It is the peak of the Perseid meteor shower. It is also known as the "Glorious Twelfth" in the UK, as it marks the traditional start of the grouse shooting season.
Fête de la Loutre Translation: Otter Day (French Republican)
The 25th day of the Month of Thermidor in the French Republican Calendar
Toast of The Day
"Don't worry about the future,
The present is all thou hast,
The future will soon be present,
And the present will soon be past."
- Unknown
Drink of The Day
Long Island Iced Tea
1 Part VODKA
1 Part RUM
1 Part GIN
1 Part TRIPLE SEC
FILL WITH SWEET AND SOUR MIX
SPLASH OF COKE
Garnish with a Lemon WEDGE
Fill collins glass with 3/4 full with ice. Add vodka, rum, triple sec, gin and sweet and sour into a cocktail tin. Shake and pour into glass. Add cola.
Wine of The Day
Yellow Tail (2008) Reserve
Style - Cabernet Sauvignon
South-Eastern Australia
$15
Beer of The Day
Bracia
Brewer - Thornbridge Brewery Bakewell, United Kingdom
Style - Honey Beer
Joke of The Day
7 year olds asked what they think of beer...
* Tim- 'I think beer must be good. My dad says the more beer he drinks the prettier my mom gets.'
* Melanie - 'Beer makes my dad sleepy and we get to watch what we want On television when he is asleep, so beer is nice.
* Grady - 'My Mom and Dad both like beer. My Mom gets funny when she drinks it and takes her top off at parties, but Dad doesn't think this is very funny.'
* Toby - 'My Mom and Dad talk funny when they drink beer and The more they drink the more they give kisses to each other, which is a good thing.'
* Sarah - 'My Dad gets funny on beer. He is funny. He also wets his pants sometimes, so he shouldn't have too much.
* Lilly - 'My Dad loves beer. The more he drinks, the better he dances. One time he danced right into the pool.'
* Ethan - 'I don't like beer very much. Every time Dad drinks it, he burns the sausages on the barbecue and they taste disgusting.'
*Shirley - 'I give Dad's beer to the dog and he goes to sleep.'
Quote of The Day
Drinks are on the house , So someone get a ladder.
- Anonymous
- Alternative -
"I Have The Body Of A God."
- Buddha.
Whisky Of The Day
The Glenlivet 1991 Nádurra Triumph Barley Single Malt Scotch Whisky
Price: $85.
August Observances
Admit You're Happy Month
American Adventures Month
American Artists Appreciation Month
American History Essay Contest (8/1 - 12/15)
American Indian Heritage Month (Also November)
Beach Month
Black Business Month
Cataract Awareness Month
Celery, Fennel and Cactus Month
Children's Eye Health and Safety Month
Children's Vision and Learning Month
Family Fun Month
Get Ready for Kindergarten Month
Golf Month
Happiness Happens Month
Learn Japanese Month
Motor Sports Awareness Month
National Catfish Month
National Eye Exam Month
National Fetal Alcohol Spectrum Disorders Awareness Month
National Goat Cheese Month
National Golf Month
National Immunization Awareness Month
National Inventors Month
National Minority Donor Awareness Month
National Panini Month
National Parks Month
National Picnic Month
National Runaway Prevention Month
National Spinal Muscular Atrophy Awareness Month
National Truancy Prevention Month
National Water Quality Month
National Win With Civility Month
National Women's Month
Neurosurgery Outreach Month
Orange and Papaya Month
Peach Month
Psoriasis Awareness Month
Romance Awareness Month
Water Quality Month
What Will Be Your Legacy Month
Observances this Week
National Smile Week Second Week in August
Happiness Happens Week Second Week in August
Elvis Week Second Full Week in August
Weird Contest Week Second Full Week in August
Historical Events on August 12th
Born on August 12th
Died on August 12th