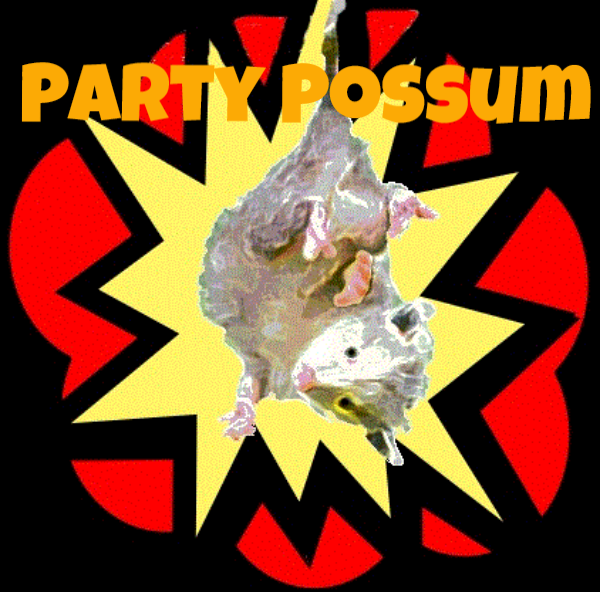 Holidays and Festivals
Texas Independence Day (Texas)
St Chad's Day (St Chad's College)
Old Stuff Day
NEA's Read Across America Day
Dr. Seuss Day, Birthday of Theodor "Dr. Seuss" Geisel (author)
International Tongue Twister Day (or November 7th)
Vietnam War Began (1965)
Christian Feast Day of Agnes of Bohemia
Christian Feast Day of Blessed Charles the Good, Count of Flanders
Christian Feast Day of Chad of Mercia (Church of England)
Christian Feast Day of Jovinus
* Feast of 'Alá (Loftiness), First day of the 19th month of the Bahá'í calendar (Bahá'í Faith) and first day of the * Baha'i Nineteen Day Fast
* Omizu-okuri ("Water Carrying") Festival (Obama, Japan)
Fête de la Orme Translation: Elm Day (French Republican)
The 12th day of the Month of Ventôse in the French Republican Calendar
Toast of The Day
"May your blessings outnumber
the shamrocks that grow,
And may trouble avoid you
wherever you go."
- Traditional Irish
Drink of The Day
Pink Squirrel
1 Part Creme De Noyaux
1 Part White Creme De Cacao
1 Part Cream
Combine ingredients together with ice in a cocktail shaker and strain into a cocktail glass.
Wine of The Day
Ledson 2009 Pinot Noir
Style - Pinot Noir
Russian River Valley
$70
Beer of The Day
Blarney Sisters Dry Irish Stout
Brewer - Third Street AleWorks ; Santa Rosa, California, USA
Style - Irish Stout
Joke of The Day
A businessman boards a flight and is lucky enough to be sitting next
to an absolutely gorgeous woman. They exchange brief hellos and he
notices she is reading a manual about sexual statistics. He asks her
about it and she replies, "This is a very interesting book about
sexual statistics. It identifies that American Indians have the
longest average length and Polish men have the biggest average
diameter. By the way, my name is Jill. What's yours?"
"Tonto Kawalski, nice to meet you."
Quote of the Day
"If you were to strangle a Smurf, what color would it turn?"
- Unknown
Whiskey of The Day
Sam Houston Straight Bourbon Whisky
Price: $30
- In Honor of Samuel Houston (March 2nd, 1793 – July 26th, 1863), an American politician and soldier.
March Observances
Adopt A Rescued Guinea Pig Month
American Red Cross Month or Red Cross Month
Bell Peppers and Broccoli Month
Berries and Cherries Month
Brain Injury Awareness Month
Child Life Month
Colic Awareness Month
Colorectal Cancer Education and Awareness Month (Different sponsor than National Colorectal Cancer Awareness Month)
Credit Education Month
Deaf History Month (3/13 to 4/15)
Deep Vein Thrombosis (DVT) Month
Employee Spirit Month
Exotic Winter Fruit, Leeks and Green Onions Month
Expanding Girls' Horizons in Science and Engineering Month
National Expect Success Month
Holy Humor Month
Honor Society Awareness Month
Humorists Are Artists Month
International Expect Success Month
International Ideas Month
International Listening Awareness Month
International Mirth Month
International Women's Month
Malignant Hypertension Awareness & Training Month
March for Babies (March and April)
Music In Our Schools Month
National Athletic Training Month
National Caffeine Awareness Month
National Cheerleading Safety Month
National Chronic Fatigue Syndrome Awareness Month
National Clean Up Your IRS Act Month
National Color Therapy Month
National Colorectal Cancer Awareness Month (Different sponsor than Colorectal Cancer Awareness Month)
National Craft Month
National Ethics Awareness Month
National Eye Donor Month
National Frozen Food Month
National Irish-American Heritage Month
National Kidney Month
National Kite Month (3/31-4/30)
National March Into Literacy Month
National Multiple Sclerosis Education & Awareness Month
National Nutrition Month
National On-Hold Month
National Optimism Month
National Peanut Month
National Social Work Month
National Umbrella Month
National Women's History Month
Optimism Month
Play-the-Recorder Month
Poetry Month
Poison Prevention Awareness Month
Red Cross Month
Save Your Vision Month
Sing With Your Child Month
Small Press Month
Social Workers Month
Spiritual Wellness Month
Steroid Abuse Prevention Month
Supply Management Month
Umbrella Month, Natl
Vulvar Health Awareness Month
Workplace Eye Health and Safety Month
Workplace Eye Wellness Month
Youth Art Month
Observances this Week
National Cheerleading Week, First Week in March
National Ghostwriters Week, First Week in March
National Write A Letter of Appreciation Week, First Week in March
Universal Human Beings Week, First Week in March
Festival of Owls Week, First Friday to Sunday in April (festivalofowls.com)
American Council on Education, First Friday to Tuesday in March (acenet.edu)
Iditarod Race, Starts on the First Saturday in March, Ends Two Sundays Later
Historical Events on March 2nd
Born on March 2nd
Died on March 2nd