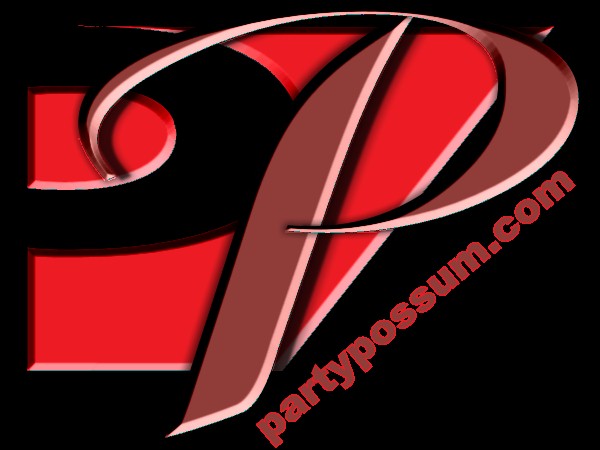 January 30th
Holidays and Celebrations
King's Birthday (Jordan)
School Day of Non-violence and Peace * (see below)
Birthday of Franklin Delano Roosevelt (US 32nd President)) * (see below)
Escape DayFun at Work Day
National Inane Answering Machine Message Day
Yodel For Your Neighbors Day
Ghandi Assasination Rememberaence Day - Indian pacifist and leader Mohandas Karamchand Gandhi is assassinated by Nathuram Godse, a Hindu extremist.
Anniversary of the Start of The Tet Offensive, when Viet Cong forces launch a series of surprise attacks in South Vietnam. (1968)
Anniversary of the Roof Concert. The Beatles' last public performance, on the roof of Apple Records in London. The impromptu concert is broken up by the police.
Anniversary of Bloody Sunday: British Paratroopers kill fourteen civil rights/anti internment marchers in Northern Ireland.
Adolf Hitler is sworn in as Chancellor of Germany. (1933 )
National Croissant Day
Feast of the Three Holy Hierarchs. This Feast honors the three great Fathers of the Eastern (Byzantine) St.
Feast of Basil the Great, St. Gregory the Theologian, and St. John Chrysostom (Catholic Church)
Christian Feast Day of Aldegonde
Christian Feast Day of Anthony the Great (Coptic Church)
Christian Feast Day of Balthild
Christian Feast Day of Hippolytus of Rome
Christian Feast Day of Hyacintha Mariscotti
Christian Feast Day of King Charles the Martyr (Society of King Charles the Martyr, Anglicanism)
Christian Feast Day of Martina, Virgin and Martyr, c. 226 AD ·
Christian Feast Day of Mutien-Marie Wiaux (+1917)
Christian Feast Day of Savina, martyred under Emperor Diocletian
* Dr. Alfonso Ortiz Tirado Cultural Festival (10of10) Alamos, Sonora the lilting strains of guitars, the pounding rhythms of rock bands and the echoing arias of opera stars.
* Big Day Out - (13of14)last 2 weeks in January, Big Day Out is a music festival that travels around Australia & New Zealand.
* Ati-Atihan (Phillipines) (1-14)
* Dance Festival (Khajuraho, India) 4 Days - Mid January to February (2013)
* Losar Archery Festival Bhutan (Late January or early February)
* School Day of Non-violence and Peace (DENIP from catalan-valencian-balear: Dia Escolar de la No-violència i la Pau), founded in Spain in 1964 and observed on January 30 or thereabouts every year.
* Franklin D. Roosevelt's Birthday AKA FDR's B-Day (1882) , 32nd President of the United States (d. 1945)
Carnival Season (Christianity) January 6th to the Tuesday before Ash Wednesday A celebration period proceeding the Fast of Lent
Ellébore Day Translation Hellebore Day (French Republican)
The 11th day of the Month of Pluviôse in the French Republican Calendar
Toast of The Day
"Here's to our guest
Don't let him rest.
But keep his elbow bending.
'Tis time to drink
Full time to think
Tomorrow, when you're mending."
- Anonymous
Drink of The Day
Duck Fart
1 Part Crown Royal
1 Part Amaretto
1 Part Bailey's Irish Cream
Fill with Cream, then Combine ingredients in a cocktail shaker with ice and strain into a cocktail glass.
Garnish with an olive.
Wine of The Day
Mazza Chautauqua Cellars 2009 Riesling
Style - Riesling
Lake Erie
$15
Beers of The Day
-Eastern Hemisphere-
Distelhäuser Dunkles Weizen
Brewer - Distelhäuser Brauerei ; Tauberbischofsheim, Germany
Style - German-Style Dark Wheat Ale
-Western Hemisphere-
Duet
Brewer - Alpine Beer Co. ; Alpine, California, USA
Style - American-Style India Pale Ale
Joke of The Day
Mary had a little skirt,
Split right up the sides.
And every time she wore that skirt,
The boys could see her thighs.
She also had another skirt,
Split right up the front.
But she never wore that one.
Quote of the Day
"I am free of all prejudices. I hate everyone equally."

- W. C. Fields (William Claude Dukenfield) (American comedian, actor, juggler and writer) born on January 29th, 1880 and died on December 25th, 1946.
January Celebrations
Apple and Apricots Month
Artichoke and Asparagus Month
Be Kind to Food Servers
Bread Machine Baking Month
California Dried Plum Digestive Health Month
Carnival Season (Starting January 6th)
Celebration of Life Month
Cervical Cancer Awareness Month
Cervical Cancer Screening Month
Cherry Blossom Festival in Okinawa, Japan, a very colorful festivals every January in Nago since 1928.
Coffee Gourmet International Month
Family Fit Lifestyle Month
Financial Wellness Month
First Binary Month (1of 3) (0s and 1s)
International Brain Teaser Month
International Change Your Stars Month
International Creativity Month
International New Years Resolutions Month for Businesses
International Quality of Life Month
International Wayfinding Month
International Wealth Mentality Month
National Bath Safety Month
National Be On-Purpose Month
National Birth Defects Prevention Mont
National Blood Donor Month
National Book Blitz Month
National Braille Literacy Month
National Candy Month
National Child-Centered Divorce Awareness Month
National Clean Up Your Computer Month
National Egg Month
National Get Organized Month
National Glaucoma Awareness Month
National Hobby Month
National Hot Tea Month
National Lose Weight, Feel Great Month
National Mail Order Gardening Month
National Meat Month
National Mentoring Month
National Oatmeal Month
National Personal Self-Defense Awareness Month
National Polka Music Month
National Poverty in America Awareness Month
National Radon Action Month
National Skating Month
National Slavery and Human Trafficking Prevention Month
National Soup Month
National Stalking Awareness Month
National Thank You Month
National Volunteer Blood Donor Mont
National Wheat Bread Month
Prune Breakfast Month
Resolve to Eat Breakfast Month
National Returns Month
Rising Star Month
Self-Love Month
Self-help Group Awareness Month
Shape Up US Month
Thaipusam - Festival of Faith in Batu Caves, Malaysia
Thyroid Awareness Month
Tubers and Dried Fruit Month
World Buskers Festival in Christchurch, New Zealand.
Week Celebrations
National Medical Group Practice Week Starting the 4th Monday in January
New York City Restaurant Week Winter January 25th - February 7th
International Printing Week Last Week of January
World Leprosy Week Last Week of January
National Cowboy Poetry Gathering Week (Elko, Nevada) Starting Last Saturday of January
Catholic Schools Week Starting the last Sunday in January
Meat Week Starting the last Sunday in January (http://www.meatweek.com/)
International Hoof Care Week Starting Last Monday in January
US National Snow Sculpting Week Starting Last Tuesday in January
Historical Events on January 30th
Born on January 30th
Died on January 30th