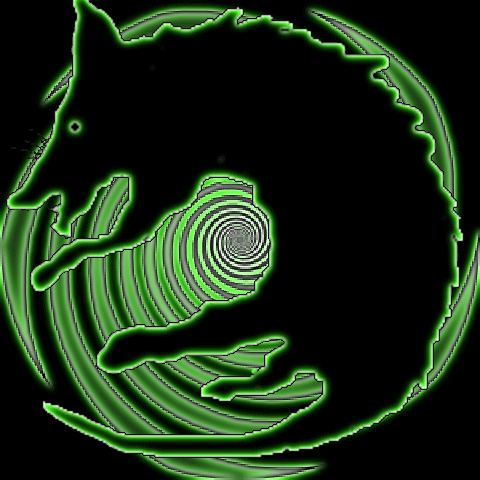 Holidays and Festivals
Independence day (Brazil) * (see below)
Victory Day (Mozambique)
Defence Day (Pakistan) * (see below)
National Threatened Species Day (Australia)
Flag Day (Kuwait) * CLICK HERE
Neither Rain nor Snow Day
Grandma Moses Day
Google Commemoration Day
Christian Feast Day of Anastasius the Fuller
Christian Feast Day of Clodoald
Christian Feast Day of Gratus of Aosta Christian Feast Day of Regina
* Independence day (Brazil) celebrates the independence of Brazil from Portugal in 1822.
* Defence Day (Pakistan), a Pakistani Air Force Day since 1971. (Pakistan)
Fête de la Églantier Translation: Wild Rose Day (French Republican)
The 21st day of the Month of Fructidor in the French Republican Calendar
Toast of The Day
"Before you call for one for the road be sure you know the road."
- Unknown
Drink of The Day
Smith and Kerns
1 Part Dark Creme De Cacao
1 Part Cream
Fill With Club Soda
Wine of The Day
Coyote Canyon Winery (2009) Life is a Rosé
Horse Heaven Hills
$20
Beer of The Day
Otter Creek Copper Ale
Brewer - Otter Creek Brewing / Wolaver's, Vermont, United States
Style - Altbier
ABV - 5.4%
Joke of The Day
A farmer wanted to have his hens serviced, so he went to the market looking for a rooster. He was hoping he could get a special rooster, one that could service all of his many hens.
He told this to the market vendor. The vendor replied, "I have just the rooster for you". Dom here is the horniest rooster you will ever see!"
So the farmer took Dom back to the farm. Before setting him loose in the henhouse though, he gave Dom a little pep talk.
"Dom", he said, "I'm counting on you to do your stuff."
And without a word Dom strutted into the henhouse. Dom was as fast as he was furious, mounting each hen like a thunderbolt. There was much squawking and many feathers flying, till Dom had finished having his way with each hen.
But Dom didn't stop there. He went in to the barn and mounted all the horses, one by one and still at the same frantic pace. Then he went to the pighouse, where he did the same.
The farmer, watching all of this with disbelief, cried out, "Stop, Dom,you'll kill yourself."
But Dom continued, seeking out each farm animal in the same manner.Well, the next morning, the farmer looked out and saw Dom lying there on his lawn. His legs were up in the air, his eyes rolled back, and his long tongue hanging out. A buzzard was already circling above Dom.
The farmer walked up to Dom saying, "Oh you poor thing, look what you did, you've gone and killed yourself. I warned you my little buddy."
"Shhhhh," Dom whispered. "The buzzard's getting closer."
Quote of The Day
"Statistically, 6 out of 7 dwarfs are not happy."
- Unknown
September Observances
AKC Responsible Dog Ownership Month
All American Breakfast Month
Apple Month
Atrial Fibrillation Month
Attention Deficit Hyperactivity Disorder Month
Baby Safety Month
Backpack Safety America Month
Be Kind to Editors and Writers Month
Better Breakfast Month
Bourbon Heritage Month
Bumbershoot Festival (Seattle, Washington, USA)
Childhood Cancer Awareness Month
Childrens' Good Manners Month
Chili Peppers and Figs Month
Classical Music Month
College Savings Month
Craniofacial Acceptance Month
Eat Chicken Month
Fall Hat Month
Go Wild During California Wild Rice Month
Great American Low-Cholesterol, Low-fat Pizza Bake Month
Gynecologic Cancer Awareness Month
Happy Cat Month
Healthy Aging Month
Healthy Aging Month
Hunger Action Month
International Guide Dogs Month
International People Skills Month
International Self-Awareness Month
International Square Dancing Month
International Strategic Thinking Month
Library Card Sign-Up Month
Little League Month
Menopause Awareness Month
Million Minute Family Challenge (September-December)
Mold Awareness Month
National 5-A-Day Month
National Alcohol and Drug Addiction Recovery Month
National Biscuit Month
National Blueberry Popsicle Month
National Campus Safety Month
National Chicken Month
National Child Awareness Month
National Childhood Obesity Awareness Month
National Cholesterol Education Month
National Civics Awareness Month
National Coupon Month
National Courtesy Month
National DNA, Geonomics & Stem Cell Education Month
National Food Safety Education Month
National Fruit and Veggies Month (Also June)
National Head Lice Prevention Month
National Hispanic Heritage Month (September 15-October 15)
National Home Furnishings Month
National Honey Month
National Infant Mortality Awareness Month
National Mushroom Month
National Organic Harvest Month
National Osteopathic Medicine Month
National Ovarian Cancer Awareness Month (ovarian.org)
National Pediculosis (Head Lice) Prevention Month
National Piano Month
National Potato Month
National Preparedness Month
National Prime Beef Month
National Prosper Where You Are Planted Month
National Prostate Cancer Awareness Month
National Recovery Month
National Rice Month
National Sickle Cell Month
National Skin Care Awareness Month
National Wilderness Month
One-on-One Month
Passion Fruit and Peach Month
Peas and Radish Month
Pediatric Cancer Awareness Month
Pleasure Your Mate Month
Reunion Planning Month
Save The Koala Month
Sea Cadet Month
Self Improvement Month
Shameless Promotion Month
Southern Gospel Music Month
Sports and Home Eye Health and Safety Month
Subliminal Communications Month
United Planet Month
Update Your Resume Month
Virtual AKC Responsible Dog Ownership Days
Whole Grains Month
Women's Friendship Month
World Animal Remembrance Month
World Leukemia, Lymphoma And Myeloma Awareness Month
Observances this Week
National Childhood Injury Prevention Week, First Week of September
International Enthusiasm Week, First Week of September
National Nutrition Week (UNICEF-India), First Week of September
National Waffle Week, First Week of September
Self-University Week, First Week of September
Suicide Prevention Week, First Week of September
Septemberfest, First Week of September
National Arbor Week, (South Africa) First Week of September * CLICK HERE
Play Days
Tuesday through Saturday following Labor Day
Historical Events on September 7th
Born on September 7th
Died on September 7th