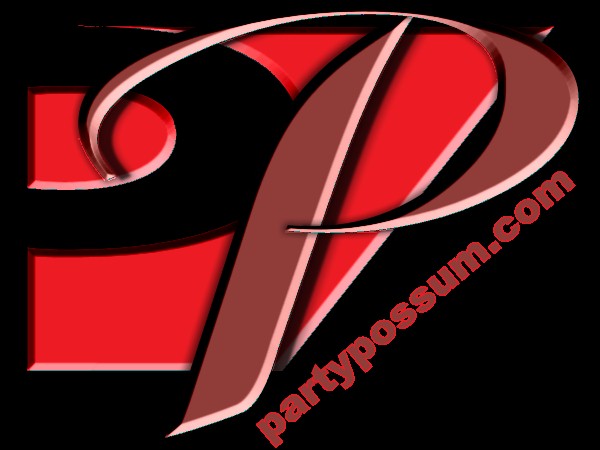 January 17th
Holidays and Celebrations
Liberation Day (Poland)
Benjamin Franklin's Birthday (1706)
Zirgu Diena observed (Ancient Latvia)
Blessing of the Animals at the Cathedral Day
Robert F. Kennedy Jr.'s birthday (see below) * (see below)
Ditch New Years Resolutions Day
Lamb Chop Day * (see below)
Get to Know Your Customers Day (January 17, April 18, July 18 and October 17)
Andy Kaufman's Birthday, American comedian (b. 1949 d. 1984) * (see Song of the Day)
Judgment Day
Cable Car Day
A Friend Picks You Up Day
Customer Service Day
Hot Heads Chili Days (January 17th and 18th)
Kid Inventors' Day
Hot Buttered Rum Day * (see Drink of the Day)
Anniversary of the PGA of America
St. Anthony's Day (Christian)
Thank Your Mentor Day (May Vary)
Feast day of St. Anthony (Catholicism)
Feast day of Bl. Amelbert (Catholicism)
Feast day of Sulpitius the Pious (Catholicism)
Feast day of Mildgytha
Christian Feast day of Anthony the Great (Roman Catholic and Eastern (Byzantine) Catholic Church)
Feast of Blessed Amelbert
Feast of Mildgytha
Feast of Sulpitius the Pious
* Ati-Atihan (Phillipines) (1-14)
* Toba Ebisu (parades and shrines) Kyoto, Osaka, and Fukuoka, Japan (3of 3) (Mid Jan)
* Robert F. Kennedy, Jr.'s birthday, AKA RFK was an American lawyer and environmental activist 1954
* Lamb Chop Day in observance of Shari Lewis' Birthday - 1934)
Carnival Season (Christianity) January 6th to the Tuesday before Ash Wednesday A celebration period proceeding the Fast of Lent
Zinc Day (French Republican)
The 28th day of the Month of Nivose in the French Republican Calendar
Toast of The Day
"Always remember to forget
The things that made you sad.
But never forget to remember
The things that made you glad."
- Traditional Irish
Drink of The Day
Hot Buttered Rum
1 cup
sugar
1 cup
brown sugar
1 cup
butter
2 cups
vanilla ice cream
rum,
water,
nutmeg
Combine sugar, brown sugar and butter in a 2-quart saucepan. Cook over low heat. Stir occasionally, until butter is melted. Combine cooked mixture with ice-cream in a mixing bowl, beat at medium speed until smooth . Store refrigerated up to 2 weeks or frozen up to one month. Fill one-quarter of a mug with mixture, add 1 shot of rum and 1/3 cup of boiling water. Sprinkle with nutmeg.
- In Honor of Hot Buttered Rum Day
- Alternative Drink -
Quick F**k
Equal Part kahlua
Equal Part midori
Equal Part Bailey's Irish Cream
Layered in equal parts in shooter glass
Wine of The Day
Dunham 2006 "Trutina" Red
Style - Red
Columbia Valley
$30
Beer of The Day
Ben's Brown
Brewer - Golden Hills Brewing Co. ; Reardan, Washington, USA
Style - American-Style Dark Lager
- In Honor of Benjamin Franklin, Born January 17, 1706, he was one of the Founding Fathers of the United States of America.
Joke of The Day
A blonde was driving down a highway and all of a sudden a cop sitting on the road side turns on his flashing red lights. The blonde seeing the red lights pulls over to the side of the road and waits for the cop.
When the cop gets there he says to the blonde, "Lady you were doing 43 miles per hour in a 30 mile an hour zone."
The blonde says, "No I wasn't. The sign back there said 43."
To this the cop snaps back, "Lady, look ... that was a highway number sign, this is highway 43 and your doing 43 miles an hour in a 30 mile an hour zone."
The blonde repeats her story again claiming she was not speeding. The cop scratches his head and returns to his car to ask his bald partner what he should do.
After telling his bald partner the story, his partner says, "Bill, you better give her a ticket. The 401 is just up ahead and then we'll never catch her."
Quotes of the Day
1
"Beer is proof that God loves us and wants us to be happy"
-Benjamin Franklin (January 17th 1706 to April 17th 1790), a Founding Fathers of the USA.
2
"There can't be good living where there is not good drinking."
-Benjamin Franklin
3
"I fear the man who drinks water and so remembers this morning what the rest of us said last night"
–Benjamin Franklin
Whiskey of The Day
Jameson 12 Year OId Special Reserve Irish Whiskey
$40
Song of the Day
"Man on the Moon" by R.E.M.
January Celebrations
Apple and Apricots Month
Artichoke and Asparagus Month
Be Kind to Food Servers
Bread Machine Baking Month
California Dried Plum Digestive Health Month
Carnival Season (Starting Janusry 6th)
Celebration of Life Month
Cervical Cancer Awareness Month
Cervical Cancer Screening Month
Cherry Blossom Festival in Okinawa, Japan, a very colorful festivals every January in Nago since 1928.
Coffee Gourmet International Month
Family Fit Lifestyle Month
Financial Wellness Month
First Binary Month (1of 3) (0s and 1s)
International Brain Teaser Month
International Change Your Stars Month
International Creativity Month
International New Years Resolutions Month for Businesses
International Quality of Life Month
International Wayfinding Month
International Wealth Mentality Month
National Bath Safety Month
National Be On-Purpose Month
National Birth Defects Prevention Mont
National Blood Donor Month
National Book Blitz Month
National Braille Literacy Month
National Candy Month
National Child-Centered Divorce Awareness Month
National Clean Up Your Computer Month
National Egg Month
National Get Organized Month
National Glaucoma Awareness Month
National Hobby Month
National Hot Tea Month
National Lose Weight, Feel Great Month
National Mail Order Gardening Month
National Meat Month
National Mentoring Month
National Oatmeal Month
National Personal Self-Defense Awareness Month
National Polka Music Month
National Poverty in America Awareness Month
National Radon Action Month
National Skating Month
National Slavery and Human Trafficking Prevention Month
National Soup Month
National Stalking Awareness Month
National Thank You Month
National Volunteer Blood Donor Mont
National Wheat Bread Month
Prune Breakfast Month
Resolve to Eat Breakfast Month
National Returns Month
Rising Star Month
Self-Love Month
Self-help Group Awareness Month
Shape Up US Month
Thaipusam - Festival of Faith in Batu Caves, Malaysia
Thyroid Awareness Month
Tubers and Dried Fruit Month
World Buskers Festival in Christchurch, New Zealand.
Week Celebrations
National Vocation Awareness Week Starting Second Saturday of January
Cuckoo Dancing Week January 11th - 17th
National Fresh Squeezed Juice Week January 17th to 23rd
Week of Christian Unity January 18th to 25th
Snowfest Third Week in January
Hunt for Happiness Week Third Week in January
Sundance Film Festival 9 days Starting the third Tuesday in January
Historical Events on January 17th
Born on January 17th
Died on January 17th