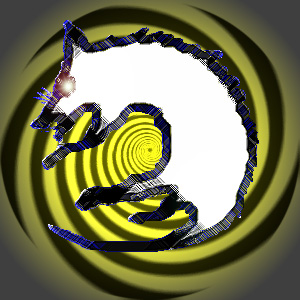 Holidays and Festivals
Flag Day (Niger) * CLICK HERE
Rudolf Maister Day (Slovenia)
St George's Day or Giorgoba (Georgia)
Kinrō Kansha no Hi (Japan) * CLICK HERE
Fibonacci Day
Eat a Cranberry Day
National Cashew Day
Christian Feast Day of Alexander Nevsky (Repose, Russian Orthodox Church)
Christian Feast Day of Columbanus
Christian Feast Day of Felicitas of Rome
Christian Feast Day of Pope Clement I (Roman Catholic Church, the Anglican Communion, and the Lutheran Church)
Feast of Qawl (Speech), First day of the 14th month of the Bahá'í calendar. (Bahá'í Faith)
Fête de la Chicorée Translation: Chicory Day (French Republican)
The Third day of the Month of Frimaire in the French Republican Calendar
Toast of The Day
"Here's to health and prosperity,
To you and all your posterity,
And them that doesn't drink with sincerity,
That they may be damned for all eternity!"
- Traditional
Drink of The Day
Brandy Collins
2 Parts Brandy
1 Part freshly squeezed lemon Juice
Drizzle of Sugar Syrup
Add Chilled carbonated water to taste
Wine of The Day
Tienen Duende (2009) Garnacha
Campo de Borja
$10
Beer of The Day
Whitetail Wheat
Brewer - Montana Brewing Co., Billings, MT
Style - American Style wheat Beer with Yeast
Joke of The Day
Paddy was driving home, drunk as a skunk, suddenly he has to swerve to avoid a tree, then another, then another.
A cop car pulls him over as he veers about all over the road
Paddy tells the cop about all the trees in the road.
Cop says "For gods sake Paddy, that's your air freshener swinging back and forth!"
Quote of The Day
"The best revenge is happiness, because nothing drives people more crazy then seeing someone actually having a good life."
- Unknown
November Observances
Adopt A Senior Pet Month
American Diabetes Month
Aviation History Month
Banana Pudding Lovers Month
Beard Month (US)
Celebrate Empty Nester Month
Child Safety Protection Month
Diabetic Eye Disease Month
Epilepsy Awareness Month a.k.a. National Epilepsy Month
Family Stories Month
Final Binary Month (3of 3) (0s and 1s)
Gluten-Free Diet Awareness Month
Greens and Plantains Month
Historic Bridge Awareness Month
I Am So Thankful Month
International Creative Child and Adult Month
International Drum (Percussion) Month
International Microfinance Month
Learn Chinese Month
Lung Cancer Awareness Month
MADD's Tie One On For Safety Holiday Campaign (11/16-12/31)
Military Family Appreciation Month
Moustache Month a.k.a. Movember (Australia)
National AIDS Awareness Month
National Adoption Month a.k.a. National Adoption Awareness Month
National Alzheimer's Disease Month
National American Indian Heritage Month (Also see August)
National COPD Awareness Month
National Family Caregivers Month
National Family Literacy Month
National Georgia Pecan Month
National Home Care & Hospice Month
National Hospice Month
National Impotency Month
National Inspirational Role Models Month
National Life Writing Month
National Long-term Care Awareness Month
National Marrow Awareness Month
National Medical Science Liaison (MSL) Awareness & Appreciation Month
National Model Railroad Month
National Native American Heritage Month
National Novel Writing Month
National PPSI AIDS Awareness Month
National Pancreatic Cancer Awareness Month
National Peanut Butter Lovers Month
National Pet Cancer Awareness Month
National Pomegranate Month
National Roasting Month
National Scholarship Month
National Sleep Comfort Month
Native American Heritage Month (Also see August)
No-shave-ember
PTA Healthy Lifestyles Month
Peanut Butter Lovers' Month
Plum Month
Prematurity Awareness Month
Real Jewelry Month
Spinach Month
Squash Month
Sweet Potato Awareness Month (Also see February)
Vegan Month
Worldwide Bereaved Siblings Month
Observances this Week
National Farm-City Week,Week ending on Thanksgiving
National Bible Week, Full Week of Thanksgiving
Better Conversation Week, Last Full Week in November
Church and State Separation Week, Last Full Week in November
National Family Week, Last Full Week in November
National Game & Puzzle Week, Last Full Week in November
Historical Events on November 23rd
Born on November 23rd
Died on November 23rd