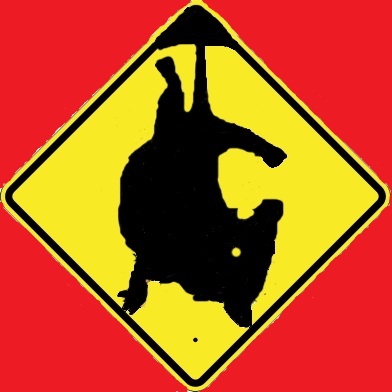 Holidays and Festivals
International Day of Families (International)
National Bike to Work Day * (see below)
Independence Day (Paraguay) * (see below)
Police Officer's Memorial Day * (see below)
Mother's Day (Paraguay) * CLICK HERE
Teacher's Day (Mexico and South Korea)
Hallvard Vebjornsson (Norway)
Day of Slovenian Army (Slovenia)
International Virtual Assistants Day
National Defense Transportation Day
Nakba Day (Palestinian communities)
National Chocolate Chip Day
National Safety Dose Day
Nylon Stockings Day
National Pizza Party Day
Earliest date on which Armed Forces Day can fall, while May 21 is the latest; celebrated on the third Saturday of May. (United States)
La Corsa dei Ceri begins on the eve of the feast day of Saint Ubaldo. (Gubbio)
Mercuralia, in honor of Mercury. (Roman Empire)
Christian Feast Day of Achillius of Larissa
Christian Feast Day of Athanasius of Alexandria (Coptic Church)
Christian Feast Day of Dymphna
Christian Feast Day of Hilary of Galeata
Christian Feast Day of Isidore the Laborer, celebrated with festivals in various countries, the beginning of bullfighting season in Madrid.
Christian Feast Day of Jean-Baptiste de la Salle (Roman Catholic Church)
Christian Feast Day of Reticius (Roman Catholic Church)
Christian Feast Day of Peter, Andrew, Paul, and Denise (Roman Catholic Church)
* Rhododendron Festival - Mentone, Alabama
* Festival of Masks - Los Angeles
* Seattle Cheese Festival - Seattle
* Bike to Work Day- The Earliest date on which Bike-to-Work Day can fall, while May 21 is the latest; celebrated on the third Friday of May. (United States)
* Independence Day (Paraguay) celebrates the independence of Paraguay from Spain in 1811. Celebrations for the anniversary of the independence begin on Flag Day, 14 May.
* Police Officer's Memorial Day AKA Peace Officers Memorial Day (United States)
Flag Day (Macedonia),
Tecnically Flag Day in Macedonia is celebrated every 1st and 15th of every month starting May 15th - that seems excessive
*
CLICK HERE
Fête de la Fusain Translation: Spindle or Shrub Day (French Republican)
The 26th day of the Month of Floréal in the French Republican Calendar
Toast of The Day
"May brooks and trees and singing hills
Join in the chorus too...
And every gentle wind that blows
Send happiness to you."
- Traditional Irish
Drink of The Day
GodMother
2 Parts Vodka
1 Part Amaretto
Pour over ice in a Rocks Glass
Wine of The Day
Pend d'Oreille (2007) Meyer Reserve, Lawrence Vineyard
Style - Cabernet Sauvignon
Columbia Valley
$40
Beer of The Day
Westmalle Trappist Tripel
Brewer - Brouwerij Westmalle
Style - Tripel
ABV -9.5%
Joke of The Day
Ryan and his wife are having hard financial times, so they decide she'll become a hooker.
She's not quite sure what to do, so Ryan says, "Stand in front of that bar and pick up a guy. Tell him a hundred bucks. If you've got a question, I'll be parked around the corner.
She's not there five minutes when a guy pulls up and says, "How much?"
"A hundred dollars."
"Damn. All I've got is thirty."
"Hold on," she says and runs back to Ryan. "What can he get for thirty dollars?"
"A handjob," Ryan replies.
She runs back and tells the guy all he gets for thirty dollars is a handjob.
He says okay, she gets in the car, he unzips his pants, and out pops a simply HUGE male unit.
She stares at it for a minute, and then says, "I'll be right back."
She runs back around the corner and says breathlessly, "Ryan, can you loan this guy seventy bucks?"
Quote of The Day
"Please do not feed the animals. If you have any suitable food, give it to the guard on duty."
- Actual sign In a Budapest zoo
Whiskey of The Day
(ri)1 Rye Whiskey
$50
May Observances
ALS (Amyotrophic Lateral Sclerosis or Lou Gehrig's Disease) Awareness Month
APS (Antiphospholipid Antibody Syndrome) Awareness Month
American Wetlands Month
Arthritis Awareness Month
Asian American and Pacific Islander Heritage Month
Awareness of Medical Orphans Month
Bicycle Safety Month
Borderline Personality Disorder Month
Brain Tumor Awareness Month
Carrots and Cauliflower Month
Celiac Awareness Month
Clean Air Month
Community Living Month (Ontario, Canada)
Creative Beginnings Month
Date Your Mate Month
EcoDriving Month
Family Wellness Month
Fibromyalgia Education and Awareness Month
Freedom Shrine Month
Gardening for Wildlife Month
Get Caught Reading Month
Gifts From The Garden Month
Go Fetch! Food Drive for Homeless Animals Month
Good Car-Keeping Month, Natl
Grapefruit and Kiwi Month
Haitian Heritage Month
Heal the Children Month
Healthy Vision Month
High Blood Pressure Education Mont
Huntington's Disease Awareness Month
Internal Audit Awareness Month, Intl
International Audit Month
International Business Image Improvement Month
International Civility Awareness Month
International Multiple Sclerosis Month
International Victorious Woman Month
Jewish-American Heritage Month
Latino Books Month
(World) Lyme Disease Awareness Month
Melanoma and Skin Cancer Detection and Prevention Month
National Allergy and Asthma Awareness Month
National Arthritis Month
National Barbecue Month
National Better Hearing and Speach Month
National Bike Month
National Blood Pressure Month
National Cancer Research Month
National Correct Posture Month
National Egg Month
National Electric Safety Month
National Family Month (5/12 to 6/16)
National Foster Care Month
National Good Car Keeping Month
National Hamburger Month
National Hepatitis Awareness Month
National Inventors Month
National Lupus Awareness Month
National Meditation Month
National Mediterranean Diet Month
National Mental Health Month
National Military Appreciation Month
National Motorcycle Safety Month
National Moving Month
National Neurofibromatosis (NF) Awareness Month
National Older Americans Month
National Osteoporosis Awareness and Prevention Month
National Photo Month
National Photograph Month
National Physical Fitness and Sports Month
National Physiotherapy Month
National Prepare To Buy a Home Month
National Preservation Month
National Recommitment Month
National Salad Month
National Salsa (Food) Month
National Smile Month
National Stroke Awareness Month
National Sweet Vidalia Onions Month
National Teen Self-Esteem Month
National Tuberous Sclerosis Month
National Vinegar Month
National Week of The Ocean Festival Sea-son Thursday before the Second Saturday in March through Second Saturday in June
National Youth Traffic Safety Month
Personal History Month
Potatoes and Limes Month
Prader-Willi Syndrome Awareness Month
Preeclampsia Awareness Month
Prepare Tomorrow's Parents Month (5/12-6/16)
REACT Month
Revise Your Work Schedule Month
Skin Cancer Awareness Month
Strike Out Strokes Month
Sweet Vidalia Month, Natl
Tay-Sachs and Canavan Diseases Awareness Month
Teen CEO Month
Teen Self Esteem Month
Tennis Month
Tourette Syndrome Awareness Month (5/15 - 6/15)
Toxic Encephalopathy and Chemical Injury Awareness Month
Ultra-violet Awareness Month
Women's Health Care Month
Young Achiever Month
Young Achievers of Tomorrow Month
Observances this Week
Salvation Army Week, May 8th through May 15th
National Women's Health Week, 7 Days beginning with Mother's Day
Reading Is Fun Week, Second Full Week in May
Universal Family Week, Second Full Week in May
Food Allergy Awareness Week, Second Full Week in May
National Return To Work Week, Second Full Week in May
Salute to Moms 35+ Week, Second Full Week in May
Work At Home Moms Week, Second Full Week of May
National Stuttering Awareness Week, Second Full Week of May
Public Service Recognition Week,
Full Week of May 15th

National Police Week,
Full Week of May 15th

Arbour Week, (Prince Edward Island, Canada)
Third Week in May
*
CLICK HERE

National Emergency Medical Services (EMS) Week,
Third Week in May
American Craft Beer Week,
7 Days Starting the Second Monday in May

World Trade Week,
12 Days Starting Second Monday in May

Children's Book Week,
7 Days Starting Monday of the Second Full Week in May

National Etiquette Week,
7 Days Starting Monday of the Second Full Week in May
National Transportation Week,
Full Week of the Third Friday in May
Historical Events on May 15th
Born on May 15th
Died on May 15th
392 Valentinianus II, emperor of Rome (375-392), murdered
884 Marinus I (Martinus II), Pope (882-84)
913 Hatto I, Archbishop of Mainz
1036 Emperor Go-Ichijo of Japan (b. 1008)
1157 Yury Dolgoruky, Russian prince
1174 Nur ad-Din, King of Syria (1146-1174) (b. 1118)
1381 Eppelein von Gailingen, German robber baron
1470 Charles VIII of Sweden (b. 1409)
1482 Paolo Toscanelli, Italian physician & mapmaker
1585 Niwa Nagahide, Japanese warlord (b. 1535)
1591 Dimitri Ivanovitch (Tsarevich), Russian son of czar Ivan IV, murdered (b. 1582)
1609 Giovanni Croce, Italian composer (b. 1557)
1621 Henrick de Keyser, Amsterdam's master builder
1622 Peter Plancius, Flemish vicar/cartographer
1634 Hendrick Avercamp, Dutch painter (b. 1585)
1685 Henri Otto, Spanish marquis of Caretto/Savona/Grana
1698 Marie Champmeslé, French actress (b. 1642)
1699 Edward Petre, English Jesuit and privy councilor (b. 1631)
1700 John Hale, pastor during the Salem witch hunt (b.1636)
1703 Charles Perrault, French writer (b. 1628)
1714 Roger Elliott, British general and Governor of Gibraltar
1740 Ephraim Chambers, English encyclopaedist (b. 1680)
1746 Giovanni Antonio Ricieri, composer
1760 Alaungpaya, King of Burma (b. 1711)
1761 Jacob Mossel, governor-general (Dutch East Indies)
1773 Alban Butler, English Catholic priest and writer (b. 1710)
1782 Marquis of Pombal, Prime Minister of Portugal (b. 1699)
1785 Karel Blazej Kopriva, composer
1801 Louis C count Barbiano de Belgioioso, Austrian diplomat
1821 John Wall Calcott, composer
1822 Christian Ludwig Dieter, composer
1823 Antonio Frantisek Becvarovsky, composer
1824 Alexander Campbell, composer
1832 Carl Friedrich Zelter, composer
1833 Edmund Kean, English actor (Shylock)
1842 Emanuel A D M J count de las Cases, French historian (Napoleon)
1845 Braulio Carrillo Colina, Costa Rican Head of State (b. 1800)
1845 Samuel I Wiselius, Dutch lawyer/businessman/write
1855 Jan Mazereeuw, Frisian farmer/sect leader
1872 Thomas Hastings, composer
1873 Alexander J Cuza, monarch of Moldavia/Romania
1879 Gottfried Semper, German architect (b. 1803)
1886 Emily Dickinson, American poet (b. 1830)
1889 Alfred Potocki, premier Austrian/governor/viceroy of Galicia
1892 Arthur Hodister, British ivory seller (Heart of Darkness), murdered
1895 Joseph Whitaker, British publisher (Whitaker' Almanack)
1899 Francisque Sarcey, French writer (Le Temps)
1924 Paul-Henri-Benjamin d'Estournelles de Constant, French diplomat, recipient of the Nobel Peace Prize (b. 1852)
1926 Mohammed VI Vahideddin, last sultan of Turkey (1918-22)
1932 Ki Inukai, premier Japan (1931-32), murdered
1933 Ernest Torrence, actor (I Cover the Waterfront)
1935 Kazimir Malevich, Polish/Ukrainian artist (b. 1878)
1937 Phillip Snowden, British politician (b. 1864)
1940 Joseph Limburg, liberal 2nd-Member of parliament (1905-19)
1940 Menno ter Braak, Dutch author and polemicist (b. 1902)
1940 Willem A Bonger, Dutch criminologist (Race & Crime), suicide
1945 Charles Williams, British writer (b. 1886)
1945 Major Courtney, US medal of honor marine, dies in battle of Sugar Loaf
1948 Edward Flanagan, American priest and founder of Boys Town (b. 1886)
1952 Albert Basserman, actor (Madame Curie, Rhapsody in Blue)
1952 Italo Montemezzi, composer
1954 William March, American writer (b. 1893)
1956 Austin Osman Spare, British artist and magician (b. 1886)
1958 Michael G the Boer, historian (Harbor of Amsterdam)
1959 Berend van den Amstel, [Bernard CED Hattink], Dutch actor
1964 Cornelis H Edelman, Dutch geologist
1964 Vladko Macek, Kingdom of Yugoslavia deputy prime minister (b. 1879)
1965 Adrian Schoevers, Dutch director (Schoevers Institution), dies
1967 Edward Hopper, American painter (House by Railroad) (b. 1882)
1967 Jaromir Fiala, composer
1971 Tyrone Guthrie, English director, producer, and writer (b. 1900)
1972 Nigel Green, actor (Skull, Tobruk, Ipcress File)
1973 Willem H Rassers, Dutch cult anthropologist (Pandji-Novel)
1976 Samuel Eliot Morison, US historian (Admiral of Ocean Sea)
1978 Sir Robert Menzies, twelfth Prime Minister of Australia (b. 1894)
1982 Gordon Smiley, American race car driver (b. 1946)
1984 Francis Schaeffer, American theologian, philosopher, and pastor (b. 1912)
1984 Lionel Charles Robbins, British economist
1985 Jackie Curtis, actor (Underground USA), dies of a drug overdose
1986 Elio de Angelis, Italian race car driver (b. 1958)
1986 Theodore White, American writer, journalist (Making of Pres, Pulitzer) (b. 1915)
1987 John Baur, museum director
1987 Wynne Gibson, actor (Night After Night, Aggie Appleby)
1988 Andrew Duggan, actor (Jigsaw, Firehouse)
1988 Greta Nissen, actress (Ambassador Bill)
1989 John Waldo Green, American songwriter (b. 1908)
1991 Amadou Hampâté Bâ, Malian writer (b. c. 1900)
1991 Andreas Floer, German mathematician (b. 1956)
1991 Bud Freeman, jazz tenor saxophonist, dies of cancer at 84
1991 Freddie Paris, dies
1991 Reno Brown, dies
1991 Ronald Lacey, British actor (Raiders of Lost Ark, Next Victim) (b. 1935)
1992 Bruce Hopkins, performer/director
1992 Jovy Marcelo, Filipino race car driver (b. 1965)
1992 Robert Morris Page, US physicist (radar)
1993 Salah Ahmed Ibrahim, Sudanese writer, poet, and diplomat (b. 1933)
1994 Frederik baron van Pallandt, Danish singer (Nina & F), murdered
1994 Gilbert Roland, Mexican actor (Armand in Camille) (b. 1905)
1994 Ronnie Potsdammer, singer/song/text writer/programmer
1994 Royal Dano, actor (Ghoulies 2),
1994 (Henry) John Baker, resistance fighter/journalist (Slogan)
1995 Edouard Dermit, actor (Testament of Orpheus)
1995 Eric Porter, British actor (Crucible, Hennessy) (b. 1928)
1995 Johnny Van Derrick, jazz violinist
1995 Perry Lederman, folk singer
1996 Charles B. Fulton, American jurist (b. 1910)
1996 George M Tindley, songwriter/vocalist
1998 Earl "the Goat" Manigault, American basketball player (b. 1944)
2003 George Francis, British gangster (b. 1940)
2003 June Carter Cash, American musician and singer (b. 1929)
2005 Alan B. Gold, Quebec Chief Justice (b. 1917)
2007 Jerry Falwell, American evangelist (b. 1933)
2007 Yolanda King, American actress and activist, daughter of Martin Luther King, Jr. (b. 1955)
2008 Alexander Courage, composer of original Star Trek theme (b. 1919)
2008 Astrid Zachrison, Swedish supercentenarian (b. 1895)
2008 Robert Dunlop, Northern Irish motorcycle racer, younger brother of Joey Dunlop (b. 1960)
2008 Tommy Burns, Scottish footballer (b. 1956)
2009 Charles 'Bud' Tingwell, Australian actor (b. 1923)
2009 Wayman Tisdale, American basketball player (b. 1964)
2010 Besian Idrizaj, Footballer (b. 1987)
2010 Loris Kessel, Swiss racing driver (b. 1950)
2013 Henrique Rosa, President of Guinea-Bissau (2003–2005) (b. 1946)
2011 Bob Flannigan, American jazz singer (The Four Freshmen)
2012 Carlos Fuentes, Mexican author
2014 Jean-Luc Dehaene, Belgian politician
2015 Garo Yepremian, American NFL place kicker (Miami Dolphins)