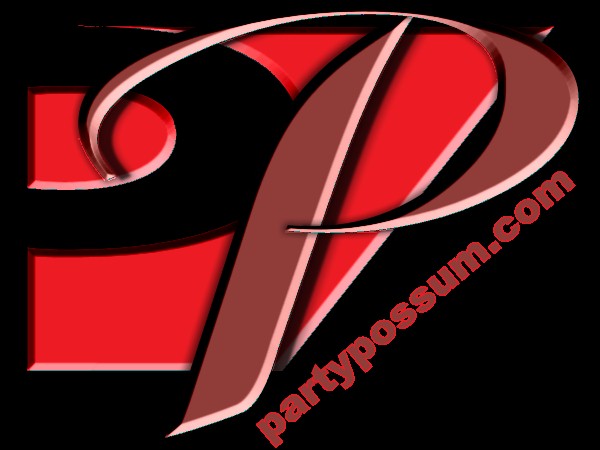 January 5th
Holidays and Celebrations
National Bird Day (USA) * (see below)
Joma Shinji (Japan) * (see below)
Mungday (Discordianism)
Carnaval Blancos Negros * (see below)
1/5 * (see below)
Nellie Ross Day * (see below)
The Eve of Epiphany (Chritianity), a transition between the 12 Days of Chritmas and some Carnival Seasons.
Twelfth Night (Chritianity) a.k.a. The Twelfth Day of Christmas (some consider it to be January 6th) it is the end of the 12 days of Christmas and the start of some Carnival Seasons.
Ati-Athan Festival (Philipines) begins, honors Santo Nino (Baby Jesus) Starts first Sunday and Ends 3rd Sunday on January
Dia de la Toma (Spain)
American Divorce Day
National Whipped Cream Day
Bean Day
Bird Day
Thank God It's Monday Day
Marilyn Manson's Birthday (Marilyn Manson Fans) (1969)
Feast day of Pope Telesphorus
Red Hackle Anniversary Day of the Black Watch
Christian Feast Day of John Neumann (Roman Catholic Church)
Feast day of Simeon Stylites (Western Church)
* National Bird Day (USA), celebrated semiannually in the United States
* Joma Shinji (Kamakura, Japan) at Tsurugaoka Hachiman.
* Carnaval Blancos Negros (2of3) takes place in town of Pasto - Narino , Colombia from 5th-6th January every year. The 5th of January is the day of the blacks and the 6th is the day of the whites. The parades begin on parades start on January 4th with the celebration of the "Arrival of the Castañeda Family"
* 1/5 (Ireland) Irish leader John Edward Redmond calls for a revolt against British rule in 1900
* Nellie Ross Day The First Woman Governor was Inaugurated as Wyoming's Governor on this day in 1925 .
Silex Day Translation Flint Day (French Republican)
The 16th day of the Month of Nivose in the French Republican Calendar
Toast of The Day
"May you never lie, steal, cheat or drink.
But if you must lie, lie in each other's arms.
If you must steal, steal kisses.
If you must cheat, cheat death.
And if you must drink, drink with us, your friends."
- Traditional
Mixed Drink of The Day
Brass Monkey
One part dark rum
One part vodka
One part orange juice
Stir together and serve over ice in Hardball Glass.
- In honor of the Release of the song Brass Monkey by the Beastie Boys ( 1/5/1987)
Wine of The Day
Alexander Valley Vineyards (2007) "Redemption Zin",
Style - Zinfandel
Dry Creek Valley
$30
Beer of The Day
Russell Wee Angry Scotch Ale
Brewer - Russell Brewing Co. Surrey, Canada
Style - Scottish-Style Ale
Joke of The Day
There was a guy in a bar one night that got really drunk, I mean really, really, really drunk. When the bar closed he got up to go home. As he stumbled out the door he saw a nun walking on the sidewalk. So he stumbled over to the nun and punched her in the face. Well the nun was really surprised but before she could do or say anything he punched her again. This time she fell down and he stumbled over to her and kicked her in the butt. Then he picked her up and threw her into a wall. By this time the nun was pretty weak and couldn't move. So then he stumbled over to her, put his face right next to hers and said. "Not very strong tonight, are you Batman?"
Quote of the Day
"I told him, 'Son, what is it with you? Is it ignorance or apathy?' He said, 'Coach, I don't know and I don't care.'"
- Frank Layden, (January 05, 1932). a retired American basketball coach and Utah Jazz president, on a former player.
Whiskey of The Day
Woodford Reserve Distiller's Select Bourbon Whiskey

Distiller: Labrot & Graham (Versailles, KY)
ABV: 45.2% (90.4 proof)
Price: $3May 750mL
January Celebrations
Apple and Apricots Month
Artichoke and Asparagus Month
Be Kind to Food Servers
Bread Machine Baking Month
California Dried Plum Digestive Health Month
Carnival Season (Starting January 6th)
Celebration of Life Month
Cervical Cancer Awareness Month
Cervical Cancer Screening Month
Cherry Blossom Festival in Okinawa, Japan, a very colorful festivals every January in Nago since 1928.
Coffee Gourmet International Month
Family Fit Lifestyle Month
Financial Wellness Month
First Binary Month (1of 3) (0s and 1s)
International Brain Teaser Month
International Change Your Stars Month
International Creativity Month
International New Years Resolutions Month for Businesses
International Quality of Life Month
International Wayfinding Month
International Wealth Mentality Month
National Bath Safety Month
National Be On-Purpose Month
National Birth Defects Prevention Mont
National Blood Donor Month
National Book Blitz Month
National Braille Literacy Month
National Candy Month
National Child-Centered Divorce Awareness Month
National Clean Up Your Computer Month
National Egg Month
National Get Organized Month
National Glaucoma Awareness Month
National Hobby Month
National Hot Tea Month
National Lose Weight, Feel Great Month
National Mail Order Gardening Month
National Meat Month
National Mentoring Month
National Oatmeal Month
National Personal Self-Defense Awareness Month
National Polka Music Month
National Poverty in America Awareness Month
National Radon Action Month
National Skating Month
National Slavery and Human Trafficking Prevention Month
National Soup Month
National Stalking Awareness Month
National Thank You Month
National Volunteer Blood Donor Month
National Wheat Bread Month
Prune Breakfast Month
Resolve to Eat Breakfast Month
National Returns Month
Rising Star Month
Self-Love Month
Self-help Group Awareness Month
Shape Up US Month
Thaipusam - Festival of Faith in Batu Caves, Malaysia
Thyroid Awareness Month
Tubers and Dried Fruit Month
World Buskers Festival in Christchurch, New Zealand.
Historical Events This Date
Died on This Date