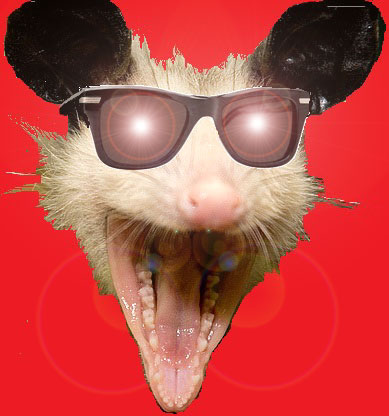 Holidays and Celebrations
Independence Day (Saint Lucia) * (See Below)
George Washington's Birthday - actual * CLICK HERE
Saint Vincent's Day (Romania) * CLICK HERE
Dimanche Gras (Trinidad &Tobago)
National Margarita Day (USA)
International World Thinking Day * (See Below)
Woolworth's Day
Be Humble Day
Single-Tasking Day
Spay Day
Walking the Dog Day
Celebrity Day (Church of Scientology)
Feast of the Chair (Roman Catholic Church)
Christian Feast Day of Christian Feast Day of Blessed Isabelle of France
Feast of Margaret of Cortona
* Fašiangy Slovakia, (1-3)
* Independence Day (Saint Lucia), celebrating independence from United Kingdom in 1979.
* World Thinking Day, also known as "B.-P. day" or "Founder's Day", the shared birthday of the Scouts' founder Sir Robert Baden-Powell and his wife Lady Olave Baden-Powell, the World Chief Guide. (World Association of Girl Guides and Girl Scouts)
Fête de la Troène Translation: Privet Day (French Republican)
The Fourth day of the Month of Ventôse in the French Republican Calendar
Toast of The Day
"Here's to our beloved George Washington, the Joshua of America, who commanded the sun and the moon to sand still--and they obeyed."
- Benjamin Franklin - Happy Birthday President Washington!
Drink of The Day
Margarita
1 and a Half oz Tequila
Half oz Tripple Sec
1 oz Lime Juice
Squeeze or Pour lime juice on Rim of Margarita Glass and dip in salt. Shake all ingredients with ice, strain into the glass, then serve.
- In Honor of National Margarita Day
Wine of The Day
Pollak Vineyards 2009 Estate
Style - Pinot Gris
Monticello
$20
Beer of The Day
Founders Porter
Brewer - Founders Brewing Co., Grand Rapids, Michigan, USA
Style - Robust Porter
- In Celebration of George Washington's Birthday (February 22, 1732 – December 14, 1799), the dominant military and political leader of the new United States of America from 1775 to 1799.
Joke of The Day
A young couple were on their honeymoon. The husband was sitting in the bathroom on the edge of the bathtub saying to himself, "Now how can I tell my wife that I've got really smelly feet and that my socks absolutely stink? I've managed to keep it from her while we were dating, but she's bound to find out sooner or later that my feet stink. Now how do I tell her?"
Meanwhile, the wife was sitting in the bed saying to herself, "Now how do I tell my husband that I've got really bad breath? I've been very lucky to keep it from him while we were courting, but as soon as he's lived with me for a week, he's bound to find out. Now how do I tell him gently?"
The husband finally plucks up enough courage to tell his wife and so he walks into the bedroom. He walks over to the bed, climbs over to his wife, puts his arm around her neck, moves his face very close to hers and says, "Darling, I've a confession to make."
And she says, "So have I, love."
To which he replies, "Don't tell me, you've been eating my socks."
Quote of the Day
"If we take habitual drunkards as a class, their heads and their hearts will bear an advantageous comparison with those of any other class. There seems ever to have been a proneness in the brilliant and warm-blooded to fall in to this vice. The demon of intemperance ever seems to have delighted in sucking the blood of genius and generosity."
- Abraham Lincoln, address to the Washington Temperance Society, Springfield, Illinois, February 22nd, 1842
February Observances
AMD/Low Vision Awareness Month
Adopt A Rescued Rabbit Month
Aggressive Driving Month
American Heart Month
National Heart Healthy Month
American History Month
An Affair to Remember Month
Avocado and Banana Month
Bake for Family Fun Month
Beans (Dried and Fresh) Month
Berry Fresh Month
Black History Month
Burn Awareness Month
Canned Food Month
Celebration of Chocolate Month
Creative Romance Month
Dog Training Education Month
Exotic Vegetables and Star Fruit Month
Fabulous Florida Strawberry Month
From Africa to Virginia Month
National Get To Know An Independent Real Estate Broker Month
Grapefruit Month
Great American Pie Month a.k.a American Pie Month
International Boost Self-Esteem Month
International Expect Success Month
International Friendship Month
International Hoof-care Month
Jobs in Golf Month
Library Lovers' Month
Marfan Syndrome Awareness Month
Marijuana Awareness Month
National African American History Month
National Bird Feeding Month
National Black History Month
National Care About Your Indoor Air Month
National Cherry Month
National Children's Dental Health Month
National Condom Month
National Embroidery Month
National Fiber Focus Month
National Grapefruit Month
National Hot Breakfast Month
National Laugh-Friendly Month
National Mend A Broken Heart Month
National Parent Leadership Month
National Pet Dental Health Month
National Snack Food Month
National Teen Dating Violence Awareness Month
National Therapeutic Recreation Month
National Time Management Month
National Weddings Month
National Wild Bird Feeding Month
Parent Leadership Month, Natl
Plant The Seeds Of Greatness Month
Potato Lover's Month
Pull Your Sofa Off The Wall Month
Relationship Wellness Month
Responsible Pet Owner's Month
Return Shopping Carts to the Supermarket Month
Senior Independence Month
Spay/Neuter Awareness Month
Spiritual Teachers Month
Spunky Old Broads Month
Sweet Potato Month
Truck Month (GM)
Wise Health Care Consumer Month
Worldwide Renaissance of the Heart Month
Youth Leadership Month
Observances this Week
National Engineers Week, Week of George Washington's Birthday
National Justice for Animals Week, Week of George Washington's Birthday
National Conference on Education, Fourth Weekend of February
Texas Cowboy Poetry Week, Fourth Weekend of February
National Pancake Week, Fourth Week of February
Read Me Week, Fourth Week of February
Historical Events on February 22nd
Born on February 22nd
Died on February 22nd