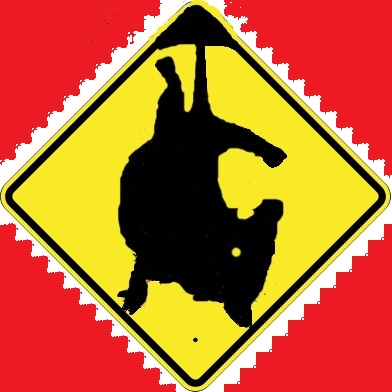 Holidays and Festivals
Heroes' Day (Namibia)
National Heroes' Day (Philippines)
Women's Equality Day (US)
National Dog Day
Transverberation of Saint Teresa of Ávila
Feast of Adrian of Nicomedia
Feast of Saint Alexander of Bergamo
Feast of Saint David Lewis
Feast of Saint Ninian
Feast of Simplicius, Constantius and Victorinus
Feast of Saint Zephyrinus
Fête de la Réglisse Translation: Liquorice Day (French Republican)
The Ninth day of the Month of Fructidor in the French Republican Calendar
Toast of The Day
"Times are hard,
And wages are small,
So drink more beer,
And f**k em all."
- Unknown
Drink of The Day
Lynchburg Lemonade
1 Part Tenesee Whiskey
1/2 Part Triple Sec
Splash of Sweet and Sour Juice
Fill With 7up.
Wine of The Day
Echeverria (2007) Reserva
Style - Cabernet Sauvignon
Curico Valley
$15
Beer of The Day
Mad Monk Dubbel
Brewer - Chicago Brewing Co. Las Vegas, NV
Style - Belgian-Style Dubbel
Joke of the Day
I had a phone call from the police last night, they said "your house has been broken into, they drank all your beer and had sex with your wife"
".....I cant believe they had sex with her after only 4 beers!!"
Quote of the Day
"O God, that men should put an enemy in their mouths to steal away their brains! that we should, with joy, pleasance, revel, and applause, transform ourselves into beasts!"
- William Shakespeare (baptised April 26th1564 - April 23rd 1616), an English poet and playwright.
August Observances
Admit You're Happy Month
American Adventures Month
American Artists Appreciation Month
American History Essay Contest (8/1 - 12/15)
American Indian Heritage Month (Also November)
Beach Month
Black Business Month
Cataract Awareness Month
Celery, Fennel and Cactus Month
Children's Eye Health and Safety Month
Children's Vision and Learning Month
Family Fun Month
Get Ready for Kindergarten Month
Golf Month
Happiness Happens Month
Learn Japanese Month
Motor Sports Awareness Month
National Catfish Month
National Eye Exam Month
National Fetal Alcohol Spectrum Disorders Awareness Month
National Goat Cheese Month
National Golf Month
National Immunization Awareness Month
National Inventors Month
National Minority Donor Awareness Month
National Panini Month
National Parks Month
National Picnic Month
National Runaway Prevention Month
National Spinal Muscular Atrophy Awareness Month
National Truancy Prevention Month
National Water Quality Month
National Win With Civility Month
National Women's Month
Neurosurgery Outreach Month
Orange and Papaya Month
Peach Month
Psoriasis Awareness Month
Romance Awareness Month
Water Quality Month
What Will Be Your Legacy Month
Observances this Week
Be Kind To Humankind Week
Last Full Week in August

National Safe at Home Week
Last Work Week in August

Little League World Series Usually
11 Days Starting the Third Thursday in August
Historical Events on August 26th
Born on August 26th
Died on August 26th