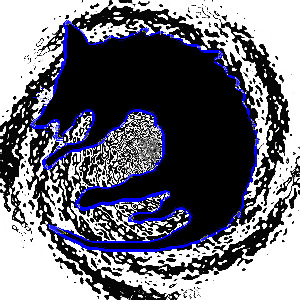 Holidays and Festivals
Independence Day (Kyrgyzstan) * (see below)
Independence Day (Trinidad and Tobago) * (see below)
Hari Merdeka (Malaysia) * (see below)
Day of Solidarity and Freedom (Poland) * (see below)
Flag Adoption Day (India) * CLICK HERE
Day of Our Language (Moldova) Limba Noastra
National Trail Mix Day
Love Litigating Lawyers Day
* Independence Day (Kyrgyzstan) celebrating independence from USSR in 1991
* Independence Day (Trinidad and Tobago) celebrating independence from United Kingdom in 1962
* Hari Merdeka (Malaysia) a National Day celebrating independence within the Commonwealth in 1957
* Day of Solidarity and Freedom (Poland) celebrated on the anniversary of August Agreement from 1980
Feast of Saint Aidan of Lindisfarne, Saint Abundius, Saint Raymond Nonnatus (Roman Catholic)
Fête de la Noix Translation: Walnut Day (French Republican)
The 14th day of the Month of Fructidor in the French Republican Calendar
Toast of The Day
"To all the days here and after
May they be filled with fond memories, happiness, and laughter."
- Traditional
Drink of The Day
Singapore Sling
1 Part Gin
2 Part Sweet and Sour Mix
Fill with Soda
Float of Cherry Brandy
- In Celebration of Independence Day - Singapore, August 31st, 1963.
Wine of The Day
California Karma (2008) Cabernet Sauvignon
Style - Cabernet Sauvignon
Paso Robles
$15
Beer of The Day
Tiger Beer
Brewer - Asia Pacific Breweries Ltd. Singapore
Style - International-Style Lager
- In celebration of Singapore's Independence from the United Kingdom on August 31st, 1963
Joke of The Day
An elderly man was stopped by the police in the early hours of the morning and is asked where he was going at that time of night.
The man replied "I am going to a lecture about alcohol abuse and the effects it has on the human body."
The police said "Really? Who is giving that lecture at this time of night?"
The man replied "My wife."
Quote of The Day
"These are some good times, so take a good look around. You may not know it now, but you're gonna miss this."
- Unknown
August Observances
Admit You're Happy Month
American Adventures Month
American Artists Appreciation Month
American History Essay Contest (8/1 - 12/15)
American Indian Heritage Month (Also November)
Beach Month
Black Business Month
Cataract Awareness Month
Celery, Fennel and Cactus Month
Children's Eye Health and Safety Month
Children's Vision and Learning Month
Family Fun Month
Get Ready for Kindergarten Month
Golf Month
Happiness Happens Month
Learn Japanese Month
Motor Sports Awareness Month
National Catfish Month
National Eye Exam Month
National Fetal Alcohol Spectrum Disorders Awareness Month
National Goat Cheese Month
National Golf Month
National Immunization Awareness Month
National Inventors Month
National Minority Donor Awareness Month
National Panini Month
National Parks Month
National Picnic Month
National Runaway Prevention Month
National Spinal Muscular Atrophy Awareness Month
National Truancy Prevention Month
National Water Quality Month
National Win With Civility Month
National Women's Month
Neurosurgery Outreach Month
Orange and Papaya Month
Peach Month
Psoriasis Awareness Month
Romance Awareness Month
Water Quality Month
What Will Be Your Legacy Month
Observances this Week
Little League World Series Usually
11 Days Starting the Third Thursday in August
Historical Events on August 31st
Born on August 31st
Died on August 31st