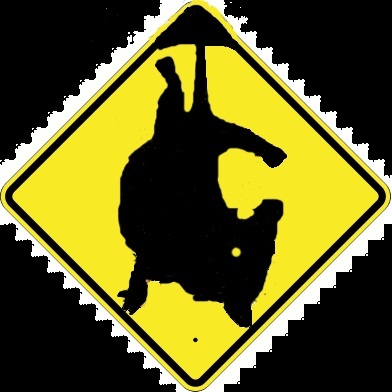 Holidays and Festivals
Jamhuri Day (Kenya) * (see below)
Neutrality Day (Turkmenistan) * (see below)
Virgin of Guadalupe Day (Mexico)
Constitution Day (Russia) * (see below)
Day Of The Horse
National Ding-a-Ling Day
International Shareware Day
Poinsettia Day
Christian Feast Day of Edburga of Minster-in-Thanet
Christian Feast Day of Vicelinus
Feast of Masá'il ("Questions") (Bahá'í Faith) , the first day of the 15th month of the Bahá'í calendar
* Jamhuri Day (Kenya) celebrates the independence of Kenya from Britain in 1963.
* Neutrality Day (Turkmenistan) Also Student Youth Day , celebrate the status of permanent positive neutrality recognized by the UN General Assembly Resolution on Permanent Neutrality of Turkmenistan on December 12, 1995
* Constitution Day (Russia) not a public holiday since 2005.
Fête de la Bruyère Translation: Heather Day (French Republican)
The 22nd day of the Month of Frimaire in the French Republican Calendar
Toast of The Day
"And there's nothing so desperate, so dull or so drear,
as to sit at the bar, of a pub with no beer
So raise me a glass, as I sit right here
And pray once more, I'll never face that fear."
- Unknown
- Alternative -
"Hey is Jambo", "Rathima andu atene"
- Kikuyu - Kenya (December 12 is Jamhuri Day)
Drink of The Day
Angel's Kiss
1/4 shot Creme de Cacao
1/4 shot Sloe gin
1/4 shot Brandy
1/4 shot Cream
Layer in order, into a Pony or Pousse-cafe glass
Wine of The Day
Bosman Family Vineyards (2008) Adama Red
Style - Red
Wellington
$20
Fair Trade Certified
Beer of The Day
Sly Fox Pikeland Pils
Style - Artisinal Pilsner, Pennsylvania, USA
Attributes - Aluminum Canned
Flavor - Refreshing taste
- In celebration of Pennsylvania's Admission to Union on December 12th, 1787
Joke of The Day
I got call from a Charity organization asking me to donate some of my clothes to the starving people throughout the world.
I told them to Go to Hell, Anybody who fits into my clothes isn't starving!
Quote of The Day
"I feel sorry for people who don't drink. When they wake up in the morning that's as good as they're going to feel all day."
- Francis Albert "Frank" Sinatra (December 12, 1915 - May 14, 1998)
Whiskey of The Day
George Dickel No. 12 Tennessee WhiskeyPrice: $15
December Observances
AIDS Awareness Month
Art and Architecture Month
Awareness Month of Awareness Months Month
Bingo's Birthday Month
Bingo Month
Cancer-Related Fatigue Awareness Month
Choose a Summer Camp Month, Natl
Colorectal Cancer Education and Awareness Month
Identity Theft Prevention and Awareness Month
International Calendar Awareness Month
International Sharps Injury Prevention and Awareness Month
Learn A Foreign Language Month
National Drugged and Drunk Driving Prevention Month
National Hand Washing Awareness Month
National Made in America Month
National Sign-Up for Camp Month
National Tie Month
National Write A Business Plan Month
Nativity Fast (Eastern churches) starts September 1st
Operation Santa Paws December 1st - 24th
Quince and Watermelon Month
Read a New Book Month
Root Vegetables and Exotic Fruits Month
Safe Toys and Gifts Month
Seasonal Depression Awareness Month
Spiritual Literacy Month
Take a New Year's Resolution to Stop Smoking (TANYRSS) December 17th - February 5th
The Christmas Seal Campaign Month
Tomato and Winter Squash Month
Universal Human Rights Month
Winter-een-mas season (to celebrate the joy of video gaming)
World Aids Month
Worldwide Food Service Safety Month
Write (to) a Friend Month
Observances this Week
Hand Washing Awareness Week, First Full Week in December
Clerc-Gallaudet Week, First Full Week in December
National Handwashing Awareness Week, First Full Week in December
Recipe Greetings For The Holidays Week, First Full Week in December
Human Rights Week , December 10th - December 17th
Christmas Bird Count Week, December 14th through February 5th
Historical Events on December 12th
Born on December 12th
Died on December 12th