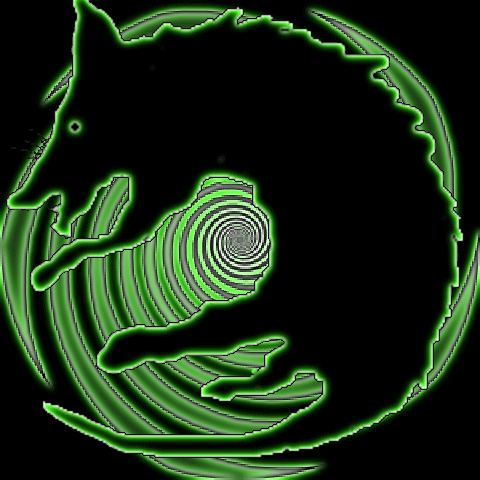 Holidays and Festivals
Mischief Night (some areas in the USA)
Devils Night (Michigan USA, various USA) * (see below)
Hell Night (USA)
Angels Night (USA) * (see below)
Pumpkin Night (USA)
Create A Great Funeral Day
Haunted Refrigerator Night
International Bandanna Day
National Candy Corn Day
Day of Remembrance of the Victims of Political Repressions in post-Soviet states
Feast of Alonso Rodríguez (Roman Catholic)
Feast of St. Artemas (Roman Catholic)
Feast of St. Herbert (Roman Catholic)
Feast of St. Marcellus the Centurion (Roman Catholic)
Feast of St. Saturninus (Roman Catholic)
Feast of Serapion of Antioch
* Devil's Night. Often known as Mischeif night throught the USA, Criminal activity on Devil's Night escalated from simple vandolism to Arson and large-scale property damage in the 80s, up to 800 fires reported from Oct 29-31st.
* Angels Night Fed up with vandalism and Arson Detroit city officials created Angel's Night on and around October 29–31. Each year up to 50,000 volunteers and Officials gather to patrol the neighborhoods. The vandolism has been significantly reduced.
Fête de la Alisier Translation: Chequer Tree Day (French Republican)
The Ninth day of the Month of Brumaire in the French Republican Calendar
Toast of The Day
"Here's a toast to the roast that good fellowship lends,
With the sparkle of beer and wine;
May its sentiment always be deeper, my friends,
Than the foam at the top of the stein."
- Traditional
Drink of The Day
Hot Toddy
3 oz. Bourbon
Fill with Water
1 whole Cinnamon Stick
3 whole Cloves
1 slice (thin) Lemon
1 sprinkle Nutmeg
1 oz. Sugar Syrup
Add everything except nutmeg and cinnamon to the glass and fill with boiling water. Note that you can use any liquor with this - brandy and schnapps are popular substitutes for whiskey. Add the cinnamon stick to the glass and sprinkle with nutmeg.
- Alternative -
Hot Cinn-Apple Toddy
1 & 1/2 parts bourbon
1 & 1/2 parts Hiram Walker Original Cinn
1/2 part fresh lemon juice
1 tsp. agave nectar
Fill with hot apple cider
Pour the bourbon, Original Cinn, and lemon juice into a footed mug. Stir well. Fill with hot apple cider. Garnish with a cinnamon stick or a green apple
Wine of The Day
The Crusher (2008) Grower's Selection
Style - Petite Sirah
Clarksburg
$15
Beer of The Day
Creeper
Brewer - SweetWater Brewing Co. Atlanta, GA
Style - Barrel Aged Sour Beer
Joke of The Day
A man is driving home late one night and is feeling very horny. As he is passing a pumpkin patch, his mind starts to wander. He thinks to himself, you know a pumpkin is soft and squishy inside, and there is no one around here for miles.
He pulls over to the side of the road, picks out a nice juicy looking pumpkin, cuts the appropriate size hole in it, and begins to screw the pumpkin.
After a while he is really into it, and doesn't notice the police car pulling up. The cop walks over and says, "Excuse me sir, but do you realize that you are screwing a pumpkin?"
The man looks at the cop in complete horror, thinks fast and says, "A pumpkin? Is it midnight already?"
Quote of The Day
"I didn't commit a crime. What I did was fail to comply with the law."
- Unknown
Whisky of The Day
Old Forester Kentucky Straight Bourbon Whisky
Distiller: Brown-Forman Distillers (Louisville, KY)
Age: 6 years
ABV: 43-50% (86-100 proof)
Price: $20/750mL
October Observances
Adopt A Shelter Dog Month
American Cheese Month
American Pharmacist Month
Antidepressant Death Awareness Month
Apple Jack Month
Apple Month
Awareness Month
Bat Appreciation Month
Breast Cancer Awareness Month
Caffeine Addiction Recovery Month
Celebrate Sun Dried Tomatoes Month
Celebrating The Bilingual Child Month
Celiac Disease Awareness Month
Children's Magazine Month
Christmas Seal Campaign (10/1-12/31)
Church Library Month
Church Safety and Security Month
Class Reunion Month
Clergy Appreciation Month
Co-op Awareness Month
Computer Learning Month
Cookie Month
Cut Out Dissection Month
Diversity Awareness Month
Down Syndrome Awareness Month
Dyslexia Awareness Month
Eat Better, Eat Together Month
Eat Country Ham Month
Emotional Intelligence Awareness Month
Emotional Wellness Month
Employee Ownership Month
Energy Management is a Family Affair, Improve Your Home Month (10/1-3/31)
Fair Trade Month
Feral Hog Month or Hog Out Month
Financial Planning Month
Gay and Lesbian History Month
German-American Heritage Month
Global Diversity Awareness Month
Go Hog Wild, Eat Country Ham Month
Halloween Safety Month
Head Start Awareness Month
Health Literacy Month
Home Eye Safety Month
Intergeneration Month
International Augmentative & Alternative Communication (AAC) Awareness Month
International Drum Month
International Starman Month
International Strategic Planning Month
International Walk To School Month
Italian-American Heritage Month
LGBT History Month
Long Term Care Planning Month
Lupus Awareness Month
Month of Free Thought
National "Gain The Inside Advantage" Month
National AIDS Awareness Month
National Animal Safety and Protection Month
National Arts & Humanities Month
National Audiology Awareness Month
National Bake and Decorate Month
National Book Month
National Bullying Prevention Awareness Month
National Canine Good Health Month
National Caramel Month
National Chili Month
National Chiropractic Month
National Communicate with Your Kid Month
National Construction Toy Month
National Cookbook Month
National Crime Prevention Month
National Critical Illness Awareness Month
National Cyber Security Awareness Month
National Dental Hygiene Month
National Depression Education & Awareness Month
National Diabetes Month
National Disability Employment Awareness Month
National Domestic Violence Awareness Month
National Down Syndrome Month
National Ergonomics Month
National Family Sexuality Education Month
National Field Trip Month
National Gain the Inside Advantage Month
National Go On A Field Trip Month
National Kitchen & Bath Month
National Liver Awareness Month
National Medical Librarian Month
National Orthodontic Health Month
National Physical Therapy Month
National Pizza Month
National Popcorn Popping Month
National Pregnancy and Infant Loss Awareness Month
National Protect Your Hearing Month
National RSV Awareness Month
National Reading Group Month
National Roller Skating Month
National Sarcastic Awareness Month
National Seafood Month
National Spina Bifida Awareness Month
National Stamp Collecting Month
National Sudden Infant Death Syndrome (SIDS) Awareness Month
National Toilet Tank Repair Month
National Vegetarian Month
National Window Covering Safety Month
National Work and Family Month
Organize Your Medical Information Month
Pear and Pineapple Month
Photographer Appreciation Month
Polish American Heritage Month
Positive Attitude Month
Raptor Month
Rett Syndrome Awareness Month
Rhizomes and Persimmons Month
Rhubarb Month
Right Brainers Rule! Month
Sausage Month
Second Binary Month (2of 3) (0s and 1s)
Self-Promotion Month
Spinach Lovers Month
Squirrel Awareness Month (Different Than Squirrel Appreciation Day in January)
Tackling Hunger Month
Talk About Prescriptions Month
Wishbones for Pets Month (10/15 - 11/30)
Women's Small Business Month
Workplace Politics Awareness Month
World Blindness Awareness Month
World Menopause Month
Observances this Week
Disarmament Week
October 24th to 30th

Peace, Friendship and Good Will Week
October 24th to 30th

World Origami Days
Oct. 24th to Nov. 11th

Shocktober A.K.A. Shocktoberfest
Last Week of October

Devil Days
Last Week of October

International Horror Festivals
Last Week of October

Prescription Errors Education & Awareness Week
Last Week in October

International Magic Week
Last Week in October

Kids Care Week
Week of October 27th, Monday to Sunday

Red Ribbon Week (Drug Prevention), Last Week of October
Give Wildlife a Brake! Week
Week Before Daylight Savings Day
Historical Events on October 30th
Born on October 30th
1218 Emperor Chukyo of Japan (d. 1234)
1391 Eduard (Dom Duarte), King of Portugal (1433-38), author
1513 Jacques Amyot, French writer (d. 1593)
1576 Enrico C Davila, Padua Italy, writer (Storia delguerre civili Francia)
1620 Michael de Ronghe, composer
1624 Paul Pellisson, French writer (d. 1693)
1632 Richard Brinsley Sheridan, playwright (School for Scandal)
1668 Sophia Charlotte of Hanover, queen in Prussia (d. 1705)
1683 George II (August), King of Great-Britain (1727-60)
1712 Christian Wilhelm Ernst Dietrich, German painter
1735 Edward Miller, composer
1735 John Adams, Second President of the United States (1797-1801) (d. 1826)
1741 Angelica Kauffmann, Swiss painter
1751 Richard Sheridan, Irish playwright (d. 1816)
1762 André Chénier, French writer (d. 1794)
1786 Philippe-Joseph Aubert de Gaspé, French Canadian writer (d. 1871)
1787 Karl Guhr, composer
1790 Karol Joseph Lipinski, composer
1790 Rinse Posthumus, Frisian writer
1799 Ignace Bourget, Bishop of Montreal (d. 1885)
1807 James Samuel Wadsworth, Bvt Major General (Union volunteers)
1817 Hermann Kopp, German chemist (Jahresbericht of Chemistry)
1821 Cenobio Paniagua y Vasques, composer
1821 Fjodor Mikhailovich Dostoevski, Russian novelist (Idiot) (d. 1881)
1829 Roscoe Conkling, MC (Union) (d. 1888)
1830 John Stevens Bowen, Major General (Confederate Army) (d. 1863)
1839 Alfred Sisley, French impressionist painter (d. 1899)
1840 Carlotta Patti, Italian soprano
1840 William G Sumner, US sociologist, political analyst
1843 A G Henri Regnault, French water colors painter
1844 Harvey W. Wiley, American chemist (d. 1930)
1845 Gustav Weber, composer
1847 Galileo Ferraris, Italian physicist (d. 1897)
1848 Zinovi P Rozhestvensky, Russian vice-admiral
1849 Johan Willem, son of Dutch princess Marianne & coachman
1857 Georges Gilles de la Tourette, French neurologist (d. 1904)
1857 John H Aberson, 1st chancellor (Dutch Agricultural University)
1861 Antoine Bourdelle, French sculptor (d. 1929)
1864 Elizabeth Sprague Coolidge, composer
1869 Lawrence Grant, Bournemouth England, actor (Bulldog Drummond)
1871 Buck Freeman, American baseball player (d. 1949)
1871 Paul Valéry, French poet (d. 1945)
1873 Francisco I. Madero, President of Mexico (1911-13) (d. 1913)
1879 Eily Malyon, English actress (Jane Eyre, I Married a Witch, Devotion)
1880 Abram F Joffe, Russian physicist (crystal)
1881 Elizabeth Madox Roberts, American poet and author (d. 1941)
1881 Lena Christ, writer
1882 Günther von Kluge, German field marshal (d. 1944)
1882 William "Bull" F Halsey Jr, American admiral (WW II Pacific) (d. 1959)
1884 Rudolf Forster, Grobming Austria, actor (Threepenny Opera)
1885 Ezra Loomis Pound, American poet (Cantos) (d. 1972)
1886 Zoe Akins, American playwright (d. 1958)
1887 Eduardo Ciannelli, Italy, actor (Waldo-Johnny Staccato)
1887 Georg Heym, writer
1887 Sukumar Ray, Bengali Writer (d. 1923)
1888 Konstantinos Tsiklitiras, Greek Olympic champion (d. 1913)
1893 Charles Atlas (Angelo Siciliano), Italian-born bodybuilder (d. 1972)
1893 Jan M Romein, Dutch historian (Low Countries at Sea)
1893 Roland Freisler, German Nazi politician (d. 1945)
1893 Willi Apel, German-US musicologist (Harvard dictionary of music)
1894 Jean Rostand, French biologist (d. 1977)
1894 Peter Warlock, composer
1895 Dickinson W. Richards, American physician, Nobel laureate (d. 1973)
1895 Gerhard Domagk, German bacteriologist, recipient of the Nobel Prize in Physiology or Medicine (declined) (d. 1964)
1896 Anatoly Grigor'yevich Novikov, composer
1896 Kostas Karyotakis, Greek poet (d. 1928)
1896 Ruth Gordon, American actress (Rosemary's Baby, Harold & Maude) (d. 1985)
1897 Rex Cherryman, American actor (d. 1928)
1898 Bill Terry, baseball player (d. 1989)
1899 Ernst H Ridder van Rappard, Dutch SS officer, founder (NSNAP)
1900 Augustin Lara, composer
1900 Ragnar Granit Finnish neuroscientist, Nobel laureate (d. 1991)
1902 Armin Kaufmann, composer
1903 Konrad Friedrich Noetel, composer
1904 Alfred Gradstein, composer
1904 Paul D Stoop, US vice-admiral (WW II-Coral Sea)
1905 Christian Darnton, composer
1906 Alexander Gode, German-American linguist (d. 1970)
1906 Giuseppe Farina, Italian race car driver and one-time F1 world champion (d. 1966)
1907 Albert Rice Leventhal, publisher (Little Golden Books)
1907 Renzo Cesana, Rome Italy, TV host (First Date, Continental)
1907 Sol Tax, American anthropologist (d. 1995)
1908 Franco Margola, composer
1908 Patsy Montana, American country music singer and songwriter (d. 1996)
1908 Stuart Hamblen, Texas, singer/composer (This Old House)
1908 U. Muthuramalingam Thevar, An Indian politician (d. 1963)
1909 Homi J. Bhabha, Indian physicist (d. 1966)
1910 Miguel Hernadez Gilabert, Spain, poet (Viento del Pueblo)
1911 Ruth Hussey, American actress (d. 2005)
1912 Preston Lockwood, actor (House of Windsor, Black Candle)
1914 Anna Wing, English actress
1914 Marion Ladewig, Mich, bowler (9 time woman bowler of year 1950-63)
1914 Marius Hendrikus Flothuis, Dutch composer/author (Mozart biography)
1914 Patsy Montana Ruby Blevins, singer
1914 Richard E Holz, American composer (d. 1986)
1915 Fred Friendly, American journalist (d. 1998)
1915 Pierre Wissmer, Swiss composer (Capitaine Bruno)
1916 Leon Day, American baseball player (d. 1995)
1917 Bobby Bragan, American baseball player
1917 Maurice Trintignant, French race car driver (d. 2005)
1917 Nikolai Vasilievich Ogarkov, Soviet field marshal (d. 1994)
1917 Ruth Hussey, Providence RI, actress (Another Thin Man, Phila Story)
1918 Robert Feller, MLB pitcher (Red Sox, led AL in strikeouts 7 times)
1919 Jane Randolph, actress (Railroaded!)
1922 Jane White, American actress and singer
1924 Hannelore Weygrand, German FR, equestrian dressage (Oly-silver-1956)
1924 Serge Golovine, French ballet choreographer (Death of Narcissus)
1925 Gus Savage (Rep-D-IL, 1981)
1925 Teo Macero, composer
1926 Jacques Swaters, Belgian racing driver
1927 Joe Adcock, American baseball player (d. 1999)
1927 Joseph Wilbur Adcock, manager/player (Braves)
1928 Daniel Nathans, American microbiologist, Nobel laureate (d. 1999)
1928 Ernest Flatt, choreographer (Carol Burnett Show)
1928 Michael Andrews, painter
1928 William Campbell, American actor (Jerry-Cannonball, Luke-Dynasty)
1929 Joan Ganz Cooney, founder (Children's Television Workshop)
1930 Clifford Brown (Brownie), American jazz trumpeter, composer (d. 1956)
1930 Marilyn Alex, Hollywood California, actress (Molly-Young & Restless)
1930 Nestor Almendros, Spanish cinematographer (d. 1992)
1931 David Wilson, director of British Museum (1977-92)
1931 Dick Gautier, LA California, actor (Hymie-Get Smart, Mr Terrific)
1931 John Macchia, CA, actor (Beach Blanket Bingo, Beach Party)
1931 Vince Callahan, American politician
1932 Barun De, Indian historian
1932 Louis Malle, French film director (Atlantic City, Black Moon, Viva Maria) (d. 1995)
1933 Ken Berry, actor (Sam-Mayberry RFD, Vinton-Mama's Family)
1933 Michael S Dukakis, (Gov-D-Mass), presidential candidate (D-1988)
1934 Frans Brüggen, Dutch musician
1934 Hamilton Camp, English actor (Andrew-He & She, Meatballs 2)
1935 Agota Kristof, Hungarian writer
1935 Jim Perry, American baseball player
1935 Michael Winner, British film director, producer (Big Sleep, Death Wish)
1935 Robert Caro, American biographer
1936 Dick Vermeil, American football coach
1936 Polina Astakhova, Ukrainian gymnast (d. 2005)
1936 Roy Emerson, tennis player (won 12 Majors in singles from 1961-67)
1937 Claude Lelouch, French film director (A Man & A Woman, Cat & Mouse, Bolero)
1937 Pat Williams, (Rep-D-Montana, 1979)
1938 Ed Lauter, Actor (The Artist) (d. 2013)
1939 Edward Holland Jr., American singer-songwriter (Jamie, Leaving Here)
1939 Grace Slick, American singer (Jefferson Airplane)
1939 Leland H. Hartwell, American scientist, Nobel laureate
1939 Norman West, US singer (Soul Children, Hearsay, Give 'em Love)
1940 Ed Lauter, American actor (Sheriff Cain-BJ & the Bear)
1940 Miguel Calderon-Gomez, Havana, basketball player (Olympic-bronze-1972)
1941 Otis Williams (Otis Miles), American singer (Temptations)
1941 Theodor W. Hänsch, German physicist, Nobel laureate
1942 Sven-David Sandstrom, composer
1943 Joanna Shimkus, Canadian actress (Marriage of a Young Stockbroker)
1945 Glenn Poshard, (Rep-D-Illinois)
1945 Henry Winkler, American actor (The Fonz-Happy Days, Night Shift, Arrested Development)
1946 Andrea Mitchell, NYC, newscaster (NBC-TV, Summer Sunday USA)
1946 Chris Slade, Welsh drummer (Asia)
1946 Ian McGeechan, Scottish rugby player
1946 Lynne Marta, Phila Pa, actress (Love American Style)
1946 Robert L "Hoot" Gibson, Cooperstown NY, USN/ast (STS 41B,61C,27,47,71)
1947 Chris Komar, dancer
1947 Timothy B. Schmit, American musician (Eagles)
1948 Rusty Goffe, British actor
1949 David Green, Melbourne Australia, rock bassist (Air Supply)
1949 Leon Rippy, Actor (Stargate)
1950 John T Doolittle, (Rep-R-California)
1950 Louise Duart, Quincy MA, comedienne (Paramount Comedy Theater # 5)
1950 Phil Chenier, NBA guard (Wash Bullets)
1951 Frank Pallone Jr, (Rep-D-New Jersey)
1951 Harry Hamlin, American actor (Michael Kuzak-LA Law)
1953 Alexander Fedorovich Poleshchuk, Moscow, cosmonaut (Soyuz TM-16)
1953 Charles Martin Smith, American actor (American Graffiti)
1953 Kathleen Cody, Bronx NY, actress (Charley & the Angel)
1953 Peter Hoekstra, (Rep-R-Michigan)
1954 JoAnne Russell, Miami Fla, tennis player (Wibeldon Double 1977)
1954 Mario Testino, Peruvian-born English fashion photographer
1954 T Graham Brown, Arabi Ga, country singer (Come as you Were)
1955 Shanna Reed, KC Kansas, actress (Major Dad, Mirrors)
1956 Juliet Stevenson, English actress (Secret Rapture, Life Story)
1956 Leslie Webb, equestrian dressage (Olympics-96)
1956 Tim Roemer, (Rep-D-Indiana)
1957 Aleksandr Ivanovich Lazutkin, Russian cosmonaut (Soyuz TM-25)
1957 Andy Archer, Scottish dramatist
1957 Kevin Pollak, American actor (The Usual Suspects)
1958 Joe Delaney, American football player (d. 1983)
1958 Kevin Pollak, SF, comedian (Usual Suspects, Grumpy Old Men)
1958 Ramona d'Viola, American cyclist
1958 Stefan Dennis, Australian actor
1960 David Valle, Bayside NY, catcher (Texas Rangers)
1960 Diego Maradona, Argentine footballer (World Cup-hand of god)
1960 Kim Thompson, Bath England, actress (Stealing Heaven)
1961 Giorgos Papakonstantinou, Greek economist and politician
1961 Hans Segers, soccer goaltender (PSV, Nottingham Forest, Wimbledon)
1961 Scott Garrelts, American baseball player
1962 Courtney Walsh, Jamaican West Indies cricketer
1962 Danny Tartabull, American outfielder (NY Yankees, Chic White Sox)
1962 Mark Portugal, LA California, pitcher (Cin Reds)
1963 Jerry de Borg, English pop guitarist (Jesus Jones-Real, Real, Real)
1963 Kristina Malandro Wagner, American actress (Felicia Jones-General Hospital)
1963 Michael Beach, American actor
1963 Mike Veletta, Australian cricketer
1963 Rebecca Heineman, Computer game programmer
1963 Todd Sand, Burbank California, pairs skaters (Olympics-1994)
1964 Howard Lederer, American poker player
1964 Humayun Kabir Dhali, Bangladeshi Writer & Journalist
1964 Sandra H Magnus, Belleville Il, PhD/astronaut
1965 Charnele Brown, East Hampton NY, actress (Kim-A Different World)
1965 Gavin Rossdale, English musician
1965 Kevin Edwards, NBA guard (NJ Nets)
1966 Scott Innes, American voice actor
1967 Brad Aitken, Canadian ice hockey player
1967 Brenda Catherine Lawson, Wanganui NZ, double scull rower (Olympics-96)
1967 Gavin Rossdale, English musician
1967 Pat Elynuik, Foam Lake, NHL right wing (Ottawa Senators)
1967 Ty Detmer, quarterback (Philadelphia Eagles)
1968 Jack Plotnick, American actor
1969 Brittany Gae Thompson, Portland Oregon, Miss Oregon-America (1991)
1969 Masanori Hikichi, Japanese composer
1969 Mayumi Hirase, Kumamoto Japan, LPGA golfer (Japan Jr-1985, 86, 87)
1970 Ben Bailey, American host of the game show Cash Cab
1970 Dino Philyaw, NFL running back (NE Patriots)
1970 Ekaterini Voggoli, Greek discus thrower
1970 James Pedro, Danvers Mass, lightweight judoka (Olympics-bronze-92, 96)
1970 Kevin Johnson, NFL defensive tackle (Philadelphia Eagles, Oakland Raiders)
1970 Maja Tatic, Bosnia singer
1970 Nia Long, American actress (Guiding Light, Made in America, Soul Food)
1970 Patrice Tardif, Thetford Mines, NHL center (LA Kings)
1970 Stefan Gamlin, WLAF offensive linebacker (Frankfurt Galaxy)
1970 Suvat Karadag, soccer player (FC Utrecht)
1970 Tory Belleci, American TV Mythbuster
1970 Wim Bubberman, soccer player (Sparta)
1971 Ahn Jae Wook, South Korean actor and singer
1971 Edward "Ted" Murphy, Boston Mass, rower (Olympics-5th-1996)
1971 Henry Ford, NFL defensive end (Houston/Tennessee Oilers)
1971 Suzan van der Wielen, Dutch hockey-international
1972 Georgina Douglas, Australian rower (Olympics-96)
1972 Patrice Denis, CFL linebacker (Edmonton Eskimos)
1972 Trevor Wilmot, NFL linebacker (Indianapolis Colts, Amsterdam Admirals)
1973 Adam "Edge" Copeland, Canadian wrestler
1973 Ellis Johnson, NFL defensive back (Indianapolis Colts)
1973 Melissa Deanne Holiday, Greenwood SC, playmate (Jan, 1995)
1973 Michael Oakes, English footballer
1973 Silvia Corzo, Colombian newscaster
1975 Ian D'Sa, Canadian Guitarist, Vocalist (Billy Talent)
1975 Joanne Malar, Hamilton Ontario, swimmer (Olympics-11-92, 96)
1975 Maria Thayer, American actress
1975 Stephanie Camp, Rapid City SD, Miss America-SD (1997)
1976 Maurice Taylor, American Basketball Player, NBA forward (LA Clippers)
1976 Stern John, Trinidadian footballer
1976 Ümit Özat, Turkish footballer
1977 Charmian Faulkner, Australian crime victim
1977 Eefke Mulder, Dutch hockey-international
1977 Jason Adelman, American actor
1978 Amanda Swafford, American model
1978 Martin Dossett, American football player
1978 Matthew Morrison, American actor (What to Expect When You're Expecting)
1979 Jason Bartlett, American baseball player
1979 Yukie Nakama, Japanese actress
1980 Choi Hong-man, South Korean kickboxer
1980 John Foo, Irish martial artist and actor
1980 Kareem Rush, American basketball player
1980 Sarah Carter, Canadian actress (Final Destination 2)
1981 Ayaka Kimura, Japanese actress
1981 Fiona Dourif, Actress (Curse of Chucky)
1981 Ian Snell, American baseball player
1981 Ivanka Trump, American model
1981 Joshua Jay, American close up magician
1981 Jun Ji-hyun, South Korean actress
1982 Andy Greene, American ice hockey player
1982 Clémence Poésy, Actress (Harry Potter and the Deathly Hallows: Part 2)
1982 Manny Parra, American baseball player
1983 Iain Hume, Canadian footballer
1983 Trent Edwards, American Football Player
1984 Eva Marcille, American model and actress
1984 Eva Pigford, American model
1984 Tyson Strachan, Canadian ice hockey player
1986 Thomas Morgenstern, Austrian ski jumper
1987 Junaid Siddique, Bangladeshi cricketer
1988 Janel Parrish, American actress (Bratz) and Musician
1989 Jay Asforis, American singer
1989 Nastia Liukin, Russian-American gymnast
1989 Seth Adkins, American actor
1989 Vanessa White, British singer (The Saturdays)
1992 Tequan Richmond, American actor (Ray)
1993 Brett Kelly, Actor (Bad Santa)
1997 Abigail Droeger, Actress (Bedtime Stories)
Died on October 30th