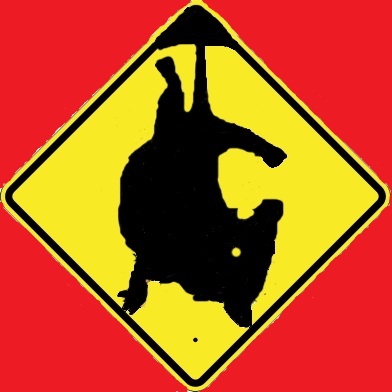 Holidays and Festivals
National Donor Sabbath Days (USA)
Lovis Epulum (Roman)
Guinness World Record Day
National Indian Pudding Day
National Mom's and Dad's Day
World Kindness Day
Actor's Day
Start A Rumor Day
Feast of Bricius of Tours (Roman Catholic)
Feast of Feronia (Roman)
Feast of Frances Xavier Cabrini (Roman Catholic)
Feast of Saint Homobonus (Roman Catholic)
Feast of Stanislaus Kostka (Roman Catholic)
Feast of the Saints of the Premonstratensian Order (Roman Catholic)
Feast of Saint Quintian (Roman Catholic)
Feast day of St. John Chrysostom, archbishop of Constantinople
Fête de la Garance Translation: Madder Day (French Republican)
The 23rd day of the Month of Brumaire in the French Republican Calendar
Toast of The Day
"I have known many, & liked not a few,
but loved only one & this toast is to you!"
- Unknown
Drink of The Day
Lemon Drop
Half oz. Triple Sec
1 and a Half oz. Vodka
Three-Fourths oz. Lemon Juice
1 twist Lemon
1 tsp. Sugar, superfine
Sugar the rim of a cocktail glass. Shake vodka and triple sec with ice in a cocktail shaker. Strain into glass, top with lemon Juice. Garnish with a twist of lemon
- Alternative -
Lemon Drop Martini
2 Ounces of Lemon Vodka
Splash of Sweet and Sour Mix
Rim Glass with Sugar
Mix ingredients in a cocktail shaker with ice and strain into a cocktail glass. Garnish with a sugar coated lemon wedge.
Wine of The Day
Daniel Gehrs (2009) Pinot Gris
Style - Pinot Gris
Santa Barbara County
$25
Beer of The Day
Dreadnaught IPA
Brewer - Three Floyds Brewing
Style - American Double/Imperial IPA
ABV - 9.5%
Joke of The Day
Hypothetical questions
What if there were no hypothetical questions?
What was the best thing before sliced bread?
Can vegetarians eat animal crackers?
Why does the word 'lisp' to have 's' in it?
If a turtle doesn't have a shell, is he homeless or naked?
Would a fly without wings be called a walk?
What do you do when you see an endangered animal eating an endangered plant?
Can an atheist get insurance against acts of god
If you spin an oriental person in a circle three times, do they become disoriented?
Is there another word for "synonym"?
If a deaf child signs swear words, does his mother wash his hands with soap?
Why is the word "abbreviated" so long?
If you ate both pasta and antipasto, would you still be hungry?
Quote of The Day
"Wine is bottled poetry."
- Robert Louis Stevenson (November 13th 1850 to December 3rd 1894) a Scottish novelist.
November Observances
Adopt A Senior Pet Month
American Diabetes Month
Aviation History Month
Banana Pudding Lovers Month
Beard Month (US)
Celebrate Empty Nester Month
Child Safety Protection Month
Diabetic Eye Disease Month
Epilepsy Awareness Month a.k.a. National Epilepsy Month
Family Stories Month
Final Binary Month (3of 3) (0s and 1s)
Gluten-Free Diet Awareness Month
Greens and Plantains Month
Historic Bridge Awareness Month
I Am So Thankful Month
International Creative Child and Adult Month
International Drum (Percussion) Month
International Microfinance Month
Learn Chinese Month
Lung Cancer Awareness Month
MADD's Tie One On For Safety Holiday Campaign (11/16-12/31)
Military Family Appreciation Month
Moustache Month a.k.a. Movember (Australia)
National AIDS Awareness Month
National Adoption Month a.k.a. National Adoption Awareness Month
National Alzheimer's Disease Month
National American Indian Heritage Month (Also see August)
National COPD Awareness Month
National Family Caregivers Month
National Family Literacy Month
National Georgia Pecan Month
National Home Care & Hospice Month
National Hospice Month
National Impotency Month
National Inspirational Role Models Month
National Life Writing Month
National Long-term Care Awareness Month
National Marrow Awareness Month
National Medical Science Liaison (MSL) Awareness & Appreciation Month
National Model Railroad Month
National Native American Heritage Month
National Novel Writing Month
National PPSI AIDS Awareness Month
National Pancreatic Cancer Awareness Month
National Peanut Butter Lovers Month
National Pet Cancer Awareness Month
National Pomegranate Month
National Roasting Month
National Scholarship Month
National Sleep Comfort Month
Native American Heritage Month (Also see August)
No-shave-ember
PTA Healthy Lifestyles Month
Peanut Butter Lovers' Month
Plum Month
Prematurity Awareness Month
Real Jewelry Month
Spinach Month
Squash Month
Sweet Potato Awareness Month (Also see February)
Vegan Month
Worldwide Bereaved Siblings Month
Observances this Week
Sherlock Holmes Weekend,
First Friday through Sunday in November
(Also Third Friday through Sunday in March)
Dear Santa Letter Week, November 7th through 13th
Pursuit of Happiness Week, November 7th through 13th
Home Care Aide Week, Second Week in November
American Education Week, Second Week in November
Youth Appreciation Week, Second Week in November
Geography Awareness Week,
Second Full Week in November

National Hunger and Homeless Awareness Week,
Second Full Week in November

National Young Reader's Week,
Second Work Week in November
World Kindness Week,
Second Monday through Sunday in November

National Global Entrepreneurship Week,
Second Monday through Sunday in November
National Donor Sabath,
Thursday two weeks before Thanksgiving Through Sunday
Historical Events on November 13th
Born on November 13th
354 (Christian) Aurelius Augustine of Hippo, Saint, North African theologian (d. 430)
532 Augustine of Canterbury, Archbishop of Canterbury (d. 604)
1312 Edward III, Windsor Castle, King of England (1327-77, raped countess of Salisbury) (d. 1377)
1486 Johann Eck, German theologian (d. 1543)
1504 Philip I (the Generous), Landgrave of Hesse and important early protestant ruler (d. 1567)
1559 Albrecht/Albertus, Archduke of Austria, cardinal, viceroy of Portugal
1572 Cyril Lucaris, Greek theologian (d. 1638)
1663 Friedrich Wilhelm Zachow, composer
1679 Thomas-Philippe d'alsace et de Boussu, South Netherland cardinal
1699 Jan Zach, Czech composer and musician (d. 1773)
1710 Charles Simon Favart, French dramatist (d. 1792)
1714 William Shenstone, English poet (d. 1763)
1715 Dorothea Erxleben, German, first female medical doctor (d. 1762)
1718 Anton Laube, composer
1732 John Dickinson, American lawyer and Governor of Delaware and Pennsylvania (d. 1808)
1759 Timothy Olmstead, composer
1760 Jiaqing, Emperor of China (d. 1820)
1761 John Moore, British general (d. 1809)
1768 Bertel Thorvaldsen, Danish sculptor (d. 1844)
1782 Esaias Tegnér, Swedish writer (d. 1846)
1782 Esaias Tegnér, Swedish writer, professor of Greek language, and bishop (d. 1846)
1789 Martin de Ron, composer
1792 Edward John Trelawney, England, traveler/author (Adv of Younger Son)
1801 Amalie Auguste of Bavaria, queen of Saxony (d. 1877)
1801 Elisabeth Ludovika of Bavaria, queen of Prussia (d. 1873)
1804 Theophilus Hunter Holmes, Lt Gen (Confederate Army), died in 1880
1809 John A. Dahlgren, American Navy admiral (d. 1870)
1809 John AB Dahlgren, US Union lt adm/inventor (Civil war Dahlgren-cannon)
1811 Yuri Arnold, composer
1813 John Wolcott Phelps, Brigadier General (Union volunteers), died in 1885
1813 Peter II Petrovic Njegos, poet/ruler of Montenegro (1830-51)
1814 Joseph Hooker, American Major General (Union volunteers) (d. 1879)
1826 Charles Frederick Worth, English-born couturier (d. 1895)
1833 Edwin Thomas Booth, American Hall of Fame actor (Hamlet) (d. 1893)
1834 Ignacio M Altamirano, Mexican author (El Zarco)
1837 James T. Rapier, American politician (d. 1883)
1838 Joseph F Smith, 6th pres of Mormon church
1838 Joseph Fielding Smith, president of The Church of Jesus Christ of Latter-day Saints, (d. 1918)
1841 Edward Burd Grubb Jr., American Civil War Brevet Brigadier General (d. 1913)
1848 Albert I, King of Monaco (1889-1922) (d. 1922)
1850 Robert Louis Stevenson, Scottish writer (Treasure Island) (d. 1894)
1853 John Drew Jr., American actor (d. 1927)
1854 George Whitfield Chadwick, Lowell Mass, composer (Judi Van Winke)
1855 Daniel F Scheurleer, Dutch musicologist/banker
1856 Louis D Brandeis, U.S. 68th Supreme Court Justice (1916-39) (d. 1941)
1856 Sigwart Aspestrand, composer
1858 Percy McDonnell, cricketer (Australian batsman of the 1880's)
1859 Georg Knorr, German engineer (brake system trains)
1866 Abraham Flexner, American educator (d. 1959)
1868 Pierre Maurice, composer
1869 Ariadna Tyrkova-Williams, Russian feminist (d. 1962)
1869 Helene Stöcker, German feminist, pacifist and publicist (d. 1943)
1870 Henry Kolker, American actor (Real Glory, Thoroughbreds Don't Cry)
1875 Rogelio del Villar, composer
1878 John C Kielstra, Dutch economist/governor of Suriname (1933-44)
1878 Max Dehn, German mathematician (d. 1952)
1879 Maurice Delage, composer
1882 John Lowry, Mount Vernon NY, NYC builder (Radio City Music Hall)
1885 Montague Fawcett Phillips, composer
1886 Mary Wigman, German dancer and choreographer (d. 1973)
1893 Edward A Doisy Sr, US bio-chemist (Vitamin K1, Nobel 1943)
1894 Artur Nebe, German SS officer (d. 1945)
1896 Nobusuke Kishi, premier of Japan (1957-60)
1897 Gertrude Olmstead, American actress (d. 1975)
1898 Earl Sande, jockey (Hall of Famer)
1899 Huang Xianfan, Chinese historian (d. 1982)
1899 Iskander Mirza, First President of Pakistan (d. 1969)
1900 Edward Buzzell, American film director (d. 1985)
1902 Gustav von Koenigswald, paleontologist (found Pithecanthropus erectus)
1904 Gertrude Olmsted, Chicago IL, actress (The Monster)
1904 H. C. Potter, American film and theater director (d. 1977)
1906 Conrad Thibault, Northbridge Mass, singer (Jacques Fray Music Room)
1906 Eva Zeisel, Hungarian-American industrial designer
1906 Hermione Baddeley, English actress (Camp Runamuck, Maude, Good Life) (d. 1986)
1907 Giovanna of Italy, tsaritsa of Bulgaria (d. 2000)
1907 Josef B Kjellgren, Swedish writer (Guldkedjan)
1907 Lewis Boddington, aerospace engineer
1908 C. Vann Woodward, American historian (d. 1999)
1909 Gunnar Bjornstrand, Stockholm Sweden, actor (Shame, Dreams)
1909 Paul de Vree, Flemish author (Between Doubt & Tears)
1910 Pat Reid, British Army officer and Colditz escapee (d. 1990)
1910 William Bradford Huie, American writer and publisher (d. 1986)
1911 Buck O'Neil, American baseball player (d. 2006)
1913 Alexander Scourby, American actor (Jesus, Shaggy Dog, Giant) (d. 1985)
1913 Helen Mack, American actress (d. 1986)
1913 Jack Dyer, Australian rules footballer (d. 2003)
1913 Lon Nol, Cambodian politician (d. 1985)
1914 Alberto Lattuada, Italian film director (d. 2005)
1915 Howard Cooke, Jamaica, (1991 Mico Gold Medal Award)
1915 Robert Sutton, electronics engineer
1916 Jack Elam, Miami AZ, actor (The Dakotas, East Street, Rio Lobo)
1917 Robert Sterling, American actor (George Kirby-Adv of Topper) (d. 2006)
1917 Vasantdada Patil, Indian politician (d. 1989)
1918 Janine Andrade, French violinist
1921 Eddie Calhoun, jazz bassist
1921 Joonas Kokkonen, composer
1921 Yoshiro Irino, composer
1922 Jack Narz, American game show host (Dotto, Video Village) (d. 2008)
1922 Madeleine Sherwood, Montreal, actress (Mother Superior-Flying Nun)
1922 Oskar Werner, Austrian actor, director (Shoes of the Fisherman, Das Ekel) (d. 1984)
1924 Linda Christian, Mexican-born actress (Athena, VIPs, Battle Zone)
1924 Motoo Kimura, Japanese geneticist (d. 1994)
1925 Inez van Dullemen, Dutch author
1926 Harry Hughes, 57th Governor of Maryland
1926 Max Vernon Mathews, composer
1927 Billy Klüver, American scientist (d. 2004)
1928 Steve Bilko, American baseball player (d. 1978)
1929 Fred Phelps, American pastor
1929 Steef C Weijers, Dutch MP (CDA)
1930 Fred Harris, (Sen-D-Okla)
1930 Nico Scheepmaker, Dutch columnist/poet
1931 Andrée Lachapelle, French Canadian actress
1931 Anthony Jacobs, English industrialist (BSM)
1931 Joan Lestor, British MP
1931 John A Manke, US test pilot (HL-10)
1932 Olga Connolly-Fikotova, Czech-American discus thrower (Olympic-gold-1956)
1932 Richard Mulligan, American actor (Soap, Empty's Nest, Big Bus) (d. 2000)
1933 Adrienne Corri, Scottish actress (River, Dr Zhivago)
1933 Clyde McPhatter, rocker
1934 Garry Marshall, American producer, director, writer, and actor (Laverne & Shirley)
1934 Jimmy Fontana, Italian actor, composer and singer
1934 Peter Arnett, New Zealand-born American journalist
1935 George Carey, Archbishop of Canterbury
1935 P. Susheela, A great singer in many languages
1935 Thomas Augustine Martin, academic
1935 Tom Atkins, American actor (Lethal Weapon)
1937 Kamahl (Kamalesvaran), Australian singer (Elephant Song)
1938 Gérald Godin, French Canadian poet and politician (d. 1994)
1938 Jean Seberg, American actress (Breathless, Paint Your Wagon) (d. 1979)
1939 Idris Muhammad, American jazz drummer
1939 Karel Brückner, Czech football manager
1940 Daniel Pilon, Canadian actor
1940 Jack Birkenshaw, cricketer (England off-spinner 1973-74)
1940 Joan Haanappel, figure skater/sports reporter
1940 Justine "Baby" Washington, US singer (Only Those in Love)
1941 Dack Rambo, American actor (Guns of Will Sonnett, Dallas) (d. 1994)
1941 David Green, entrepreneur
1941 Eberhard Diepgen, German politician
1941 Mel Stottlemyre, American baseball player, pitcher (NY Yankees) and coach (NY Mets)
1942 Beth Brickell, Camden Arkansas, actress (Gentle Ben)
1942 John Hammond, American musician
1943 André-Gilles Fortin, Canadian politician (d. 1977)
1943 Jay Sigel, American golfer
1943 John Paul Hammond, NYC, blues singer (So Many Roads)
1943 Robert Jay Sigel, Narberth PA, PGA golfer (1994 GTE West Classic)
1943 Roberto Boninsegna, Italian footballer
1944 Ken Shuttleworth, cricketpaceman (England on 1970-71 Ashes tour)
1944 Timmy Thomas, American singer-songwriter (Why Can't We Live Together)
1944 Wouter R van Romondt, Dutch/Dutch Antillean cartoonist
1945 John B. Craig, American diplomat
1945 Masahiro Hasemi, Japanese racing driver
1946 Al Luginbill, Pomona California, WLAF head coach (Amsterdam Admirals)
1946 Martin Bresnick, composer
1947 Amory Lovins, American environmentalist and author
1947 Gene Garber, American baseball player
1947 Joe Mantegna, American actor (House of Games, Weeds, The Godfather: Part III)
1947 Toy Caldwell, American guitarist (The Marshall Tucker Band) (d. 1993)
1948 Humayun Ahmed, Bangladeshi novelist and film-maker
1948 Sheila Frazier, NYC, actress (Gloria-Lazarus Syndrome)
1949 Roger Steen, rock guitarist/vocalist (Tubes)
1949 Terry Reid, English guitarist (River, Bang Bang You're Terry Reid)
1949 Yoshimi Ishibashi, Japanese racing driver
1950 Gilbert Perreault, Canadian ice hockey player, NHL center (over 500 goals)
1950 Mary Lou Metzger, American singer (The Lawrence Welk Show)
1951 Beth Anders, Norristown Penn, field hockey sweeper (Oly-bronze-1984)
1951 Bill Gibson, California, rock drummer (Huey Lewis & The News)
1951 Janet Collins, ballerina, 1st Black dancer with Opera Co (Aida)
1951 Pini Gershon, Israeli basketball coach
1952 Art Malik, Pakistani-born English actor
1953 Andrew "the Clobberer" Ranken, English drummer (The Pogues)
1953 Andrés Manuel López Obrador, Mexican politician
1953 Frances Conroy, American actress (The Aviator)
1953 Larry Miller, comedian (Dream On, Favor, Dream Lover)
1953 Tracy Scoggins, American actress (Colbys, Gumshoe Kid)
1953 Waswo_X._Waswo, American Photographer
1954 Chris Noth, American actor (Sex and the City)
1954 Scott McNealy, American CEO of Sun Microsystems
1955 Whoopi Goldberg (Caryn Johnson), American actress, comedian, and singer (Color Purple, Burglar)
1956 Aldo Nova, rocker (Blood on the Bricks)
1956 Christopher Noth, actor (Jakarta)
1956 Ginger Alden, American actress
1957 Roger Ingram, American trumpeter, educator, and author
1957 Ronald Shusett, Hamburg Germany, author (Project Mankind)
1957 Stephen Baxter, English author
1958 Linda Jackson, Montreal Quebec, cyclist (Olympics-96)
1959 Anne Manning, Australian walker (Olympics-96)
1959 Caroline Goodall, English actress (Schindler's List)
1959 Rosie Jones, Santa Ana CA, LPGA golfer (1988 USX Golf Classic)
1960 Neil Flynn, American actor (Scrubs, Mean Girls)
1960 Teodora Ungureanu, Romanian gymnast and Olympic medalist
1961 Edwin "Rick" Bakker, Dutch author: Rick's Report, AIDS Diary
1962 Blair Rasmussen, NBA center (Atlanta Hawks)
1962 Gaetano Orlando, hockey forward (Team Italy 1998)
1963 Thilo Timothy Newman, Hamburg Germany, writer (Freejack, Alien)
1963 Vinny Testaverde, American football player, NFL quarterback (Cleveland Browns, Baltimore Ravens)
1964 Ronald Agenor, Rabat Morocco, tennis player (1989 French quarters)
1964 Steve Wong Ka-Keung, Hong Kong musician Beyond
1965 Kevin Gamble, NBA guard (Sacramento Kings)
1965 Rob Natal, Long Beach CA, catcher (Florida Marlins)
1965 Sheryl Boyle, Renfrew Ontario, kayaker (Olympics-96)
1965 Zeljko Petrovic, soccer player (FC The Bosch/RKC)
1966 Rumeal Robinson, NBA guard (Portland Trail Blazers, Detroit Pistons)
1967 Jimmy Kimmel, American comedian and talk-show host (Man Show, Jimmy Kimmel Live)
1967 Juhi Chawla, Indian actress
1967 Randi Ingerman, Phila Pa, actress (Trade Winds)
1967 Steve Christie, NFL kicker (Buffalo Bills)
1967 Steve Zahn, American actor (Strange Wilderness, Joy Ride)
1968 Mark Fitzpatrick, Toronto, NHL goalie (Florida Panthers)
1968 Pat Hentgen, American baseball player, pitcher (Toronto Blue Jays)
1968 Tami Whitlinger-Jones, Neenah Wisc, tennis star (1995 Futures-Sedona)
1969 Ayaan Hirsi Ali, Dutch author
1969 Gerard Butler, Scottish actor (300)
1969 Lori Berenson, American criminal
1971 Anthony Whiteman, England, 800m/1500m runner
1971 Craig Powell, NFL linebacker (Cleveland Browns)
1971 John Francis Zingg, Boston Mass, rocker (4 Fun-Unbelievable Fun Boys)
1971 Matthew Minagall, cricketer (S Australian lefty wrist-spinner 1991-95)
1971 Noah Hathaway, American actor (Troll, Neverending Story)
1971 Ron Rivers, NFL running back (Detroit Lions)
1972 Kimberlee Ann McKay, Belle Fourche SD, Miss America-SD (1996)
1972 Shom-Rock, rocker (Young Nation)
1972 T-Haxx, musician (DYC)
1972 Takuya Kimura, Japanese singer and actor
1973 Ari Hoenig, American jazz drummer
1973 George Harris, WLAF cornerback (London Monarchs)
1973 Samantha Riley, Brisbane Australia, breastroker (Oly-2 bronze-92, 96)
1975 Alain Digbeu, French basketball player
1975 Ivica Dragutinovic, Serbian footballer
1975 Quim, Portuguese footballer
1975 Sarah Pitkowski, Seclin France, tennis star (1995 Futures-Koksijde)
1975 Tom Compernolle, Belgian athlete (d. 2008)
1976 Hiroshi Tanahashi, Japanese professional wrestler
1976 Kelly Sotherton, English heptathlete
1977 Chanel Cole, Australian singer
1977 Huang Xiaoming, Chinese actor and singer
1977 Kim Director, Actress (Inside Man)
1977 Tammy Leigh Ashton, Miss North Carolina Teen USA (1996)
1978 Nikolai Fraiture, American bassist (The Strokes)
1979 Ron Artest, American basketball player
1979 Subliminal, Israeli rapper and producer
1980 François-Louis Tremblay, Canadian short track speed skater
1980 Monique Coleman, American actress
1981 Kirsty-Leigh Brown, Australia, gymnast (Olympics-96)
1981 Mark Cardona, Filipino basketball player
1981 Rivkah, American comic book writer and artist
1981 Ryan Bertin, American amateur wrestler
1981 Shawn Yue, Hong Kong actor and singer
1982 Koda Kumi, Japanese singer
1982 Kumi Koda, Japanese singer
1982 Michael Copon, American actor and singer
1982 Samkon Gado, Nigerian-American football player
1983 Tatiana Stone, Actress (Apartment of Erotic Horror)
1984 Junes Zahdi, Actor (Reality Bleed-Through)
1985 Asdrúbal Cabrera, Venezuelan baseball player
1986 Kiera Harris, Actress (Framing Frankie)
1987 Dana Vollmer, American swimmer
1988 Sean Burgos, Actor (Elie's Overcoat)
1989 Ryan and Paul Jessup, Actor (Warren Piece)
1990 Jibbs, American rapper
1991 Devon Bostick, Actor (Diary of a Wimpy Kid: Rodrick Rules)
1992 Jake McNeil, Director (Life After Death)
1993 Tyler Brody Stein, Actor (D.W. on Ice/Spoiled Rotten)
1994 Nadine Blake, Self (Some Days Are Better Than Others)
1995 Stella Hudgens, American actress
1996 Austin Williams, Actor (Michael Clayton)
1997 Brent Kinsman, American actor (Cheaper by the Dozen)
1997 Shane Kinsman, American actor (Cheaper by the Dozen)
1998 Nicolai Hampl, Actor (Das Haus ihres Vaters)
1999 Joshua Davis, Actor (Who Do You Love)
2001 Krystian Domagala, Actor (M jak milosc)
2002 Kyler Kasarda, Actor (Tales of Everyday Magic)
Died on November 13th