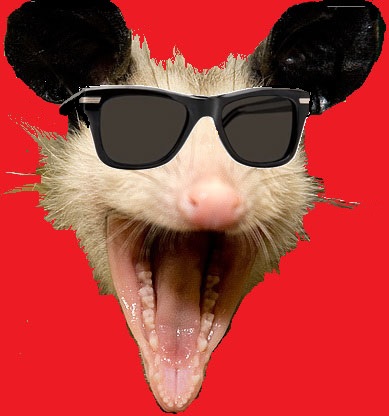 Holidays and Festivals
Teachers' Day (Czech Republic and Slovakia)
Serfs Emancipation Day (China)
Commemoration of Sen no Rikyu
Weed Appreciation Day
Three Mile Island Rememberence Day * (see below)
Eggsibit (Decorating Egg Shells) Day
Barnum & Bailey Day
Something on a Stick Day
Christian Feast Day of Guntram
Christian Feast Day of Priscus
Christian Feast Day of Pope Sixtus III
* National Cherry Blossom Festival (USA) March 20th through April 14th
* Big Ears Festival Knoxville, Tennessee, USA March 26 – 28 (3of3) (2010)
* Ultra Music Festival Miami, Florida, USA March 27 – 28 (2of2) (2010)
* Three Mile Island Rememberence Day is the observation of the potential disaster from March 28th, 1979, the worst accident in U.S. nuclear-reactor history occurred at the Three Mile Island power station, near Harrisburg, Pennsylvania. No one was killed, and very little radioactivity was released into the air when coolant escaped from the reactor core due to both mechanical failure and human error.
Fête de la Jonquille Translation: Daffodil Day (French Republican)
The Eighth day of the Month of Germinal in the French Republican Calendar
Toast of The Day
"In heaven there is no beer...
That's why we drink ours here."
- Traditional
Drink of The Day
French 75
2 oz. Gin
1 oz. simple syrup (or 2 tsp. superfine sugar)
1 oz. lemon juice
Brut Champagne or other dry sparkling wine
Combine gin, sugar, and lemon juice in a cocktail shaker filled with ice. Shake vigorously and strain into an iced highball or collins glass.
Fill with Champagne. Garnish with a twist of lemon.
- Named for the French 75 Howitzer Artillery gun. The gun was adopted on 28 March 1898 under the official name of "Matériel de 75mm Mle 1897"
Wine of The Day
C.J. Pask 2006 Declaration
Style - Cabernet-Merlot-Malbec
Hawkes Bay
$40
Beer of The Day
Saison Sayuri
Brewer - Baird Brewing Co., Numazu, Japan
Style - Belgian/French-Style Ale
Joke of The Day
I had eighteen bottles of whiskey in my cellar and was told by my wife that I had a drinking problem, and to empty the contents of each and every bottle down the sink, or else. I said I would and proceeded with the unpleasant task.
I withdrew the cork from the first bottle and poured the contents down the sink with the exception of one glass, which I drank.
I then withdrew the cork from the second bottle and did likewise with it, with the exception of one glass, which I drank.
I then withdrew the cork from the third bottle and poured the whiskey down the sink which I drank.
I pulled the cork from the fourth bottle down the sink and poured the bottle down the glass, which I drank.
I pulled the bottle from the cork of the next and drank one sink out of it, and threw the rest down the glass.
I pulled the sink out of the next glass and poured the cork down the bottle. Then I corked the sink with the glass, bottled the drink and drank the pour.
When I had everything emptied, I steadied the house with one hand, counted the glasses, corks, bottles, and sinks with the other, which were twenty-nine, and as the houses came by I counted them again, and finally I had all the houses in one bottle, which I drank.
Quote of the Day
"I saw a sign today that made me wet myself. It read - 'Toilets out of order'."
- Unknown
Whiskey of The Day
Glen Grant 10 Year Old Single Malt Scotch Whisky
Price: $45
March Observances
Adopt A Rescued Guinea Pig Month
American Red Cross Month or Red Cross Month
Bell Peppers and Broccoli Month
Berries and Cherries Month
Brain Injury Awareness Month
Child Life Month
Colic Awareness Month
Colorectal Cancer Education and Awareness Month (Different sponsor than National Colorectal Cancer Awareness Month)
Credit Education Month
Deaf History Month (3/13 to 4/15)
Deep Vein Thrombosis (DVT) Month
Employee Spirit Month
Exotic Winter Fruit, Leeks and Green Onions Month
Expanding Girls' Horizons in Science and Engineering Month
National Expect Success Month
Holy Humor Month
Honor Society Awareness Month
Humorists Are Artists Month
International Expect Success Month
International Ideas Month
International Listening Awareness Month
International Mirth Month
International Women's Month
Malignant Hypertension Awareness & Training Month
March for Babies (March and April)
Music In Our Schools Month
National Athletic Training Month
National Caffeine Awareness Month
National Cheerleading Safety Month
National Chronic Fatigue Syndrome Awareness Month
National Clean Up Your IRS Act Month
National Color Therapy Month
National Colorectal Cancer Awareness Month (Different sponsor than Colorectal Cancer Awareness Month)
National Craft Month
National Ethics Awareness Month
National Eye Donor Month
National Frozen Food Month
National Irish-American Heritage Month
National Kidney Month
National Kite Month (3/31-4/30)
National March Into Literacy Month
National Multiple Sclerosis Education & Awareness Month
National Nutrition Month
National On-Hold Month
National Optimism Month
National Peanut Month
National Social Work Month
National Umbrella Month
National Women's History Month
Optimism Month
Play-the-Recorder Month
Poetry Month
Poison Prevention Awareness Month
Red Cross Month
Save Your Vision Month
Sing With Your Child Month
Small Press Month
Social Workers Month
Spiritual Wellness Month
Steroid Abuse Prevention Month
Supply Management Month
Umbrella Month, Natl
Vulvar Health Awareness Month
Workplace Eye Health and Safety Month
Workplace Eye Wellness Month
Youth Art Month
Observances this Week
Tsunami Awareness Week, Last Full Week in March
Pediatric Nurse Practioner Week, Last Full Week in March
National Protocol Officer's Week, Last Full Week in March
National Cleaning Week, Last Full Week in March
Week of Solidarity with People's Struggling Against Racism & Discrimination, Fourth Week of March
Passiontide, Last Two Weeks of Lent
Youth Violence Prevention Week, Last Week in March
Termite Awareness Week, Last Work Week in March
Historical Events on March 28th
37 Roman Emperor Caligula accepts the titles of the Principate, entitled to him by the Senate.
193 Roman Emperor Pertinax is assassinated by Praetorian Guards, who then sell the throne in an auction to Didius Julianus.
364 Roman Emperor Valentinian I appoints his brother Flavius Valens co-emperor.
845 Paris is sacked by Viking raiders, probably under Ragnar Lodbrok, who collects a huge ransom in exchange for leaving.
1535 Bloemkamp Abbey (Oldeklooster) attacked & destroyed
1556 Karel V's son Philip II crowned king of Spain
1556 Origin of Fasli Era (India)
1738 English parliament declares war on Spain (War of Jenkin's Ear)
1774 Britain passes Coercive Act against Massachusetts
1776 Juan Bautista de Anza finds the site for the Presidio of San Francisco.
1794 Allies under the prince of Coburg defeat French forces at Le Cateau.
1794 Louvre opens to the public (although officially opened since August)
1795 Partitions of Poland: The Duchy of Courland, a northern fief of the Polish-Lithuanian Commonwealth, ceases to exist and becomes part of Imperial Russia.
1796 Bethel African Methodist Church of Phila is 1st US-African church
1797 Nathaniel Briggs of NH patents a washing machine
1799 NY State abolished slavery
1802 Heinrich Wilhelm Matthäus Olbers discovers 2 Pallas, the second asteroid known to man.
1804 Ohio passed law restricting movement of Blacks, 1804
1809 France defeats Spain in the Battle of Medelin in the Peninsular War.
1834 The United States Senate censures President Andrew Jackson for his actions in de-funding the Second Bank of the United States.
1837 Felix Mendelssohn marries Cécile Jeanrenaud
1844 Jose Zorilla's "Don Juan Tenorio," premieres in Madrid
1845 Mexico drops diplomatic relations with US
1849 Dutch princess Marianne & Prince Albert of Prussia separate
1854 During the Crimean War, Britain & France declare war on Russia
1859 1st performance of John Brahms' 1st Serenade for orchestra
1860 The Battle of Waireka begins during the First Taranaki War.
1862 Battle of Glorieta Pass in New Mexico, Union forces stop the Confederate invasion of New Mexico territory. The battle began on March 26, American Civil War.
1862 Skirmish at Bealeton Station, Virginia
1866 1st ambulance goes into service
1871 SF Art Association holds open reception at 430 Pine
1871 The Paris Commune is formally established in Paris.
1881 Greatest Show On Earth was formed by PT Barnum & James A Bailey
1885 US Salvation Army officially organized
1889 The Yngsjö murder occurs in Yngsjö, Sweden and Anna Månsdotter is arrested along with her son.
1891 1st world weightlifting championship held
1896 The opera "Andrea Chenier" is produced (Milan)
1902 27.9 cm precipitation at McMinnville, Tennessee (state record)
1905 Paramaribo-Dam railway opens in Suriname, never used
1910 Henri Fabre becomes the first person to fly a seaplane, the Fabre Hydravion, after taking off from a water runway near Martigues, France.
1913 Guatemala becomes a signatory to the Buenos Aires copyright treaty.
1917 Jews are expelled from Tel Aviv & Jaffa by Turkish authorities
1917 Puccini's "La Rondine," premieres in Monte Carlo
1920 Actor Douglas Fairbanks marries actress Mary Pickford
1920 Palm Sunday tornado outbreak of 1920 affects the Great Lakes region and Deep South states.
1920 Thomas Masaryk elected president of Czechoslovakia
1922 1st microfilm device introduced
1922 Stanley Cup, Toronto St Pats (NHL) beat Vancouver Millionaires (PCHA), 3 games to 2
1924 WGN-AM in Chicago IL begins radio transmissions
1927 Majestic Theater opens at 245 W 44th St NYC
1929 Democratic constitution goes into effect in Ecuador
1930 1st performance of Walter Piston's Suite for orchestra (Boston)
1930 Constantinople and Angora change their names to Istanbul and Ankara.
1933 German Reichstag confers dictatorial powers on Hitler
1935 Goddard uses gyroscopes to control a rocket
1939 Dutch hunter shoots English bombers down
1939 Philip Barry's "Philadelphia Story," premieres in NYC
1939 Renaissance Big 5 win 1st pro basketball championship
1939 Spanish Civil War ends, Generalissimo Francisco Franco conquers Madrid
1940 Construction begins of the exhibition center to host the Thessaloniki International Trade Fair.
1941 Battle of Cape Matapan in the Mediterranean Sea, British Admiral Andrew Browne Cunningham leads the Royal Navy in the destruction of three major Italian heavy cruisers and two destroyers, World War II.
1942 234 RAF bombers attack Lubeck
1942 4th NCAA Men's Basketball Championship: Stanford beats Dartmouth 53-38
1942 British naval forces raid Nazi occupied French port of St Nazaire
1942 In occupied France, British naval forces raid the German-occupied port of St. Nazaire, World War II.
1944 6th NCAA Men's Basketball Championship, Utah defeats Dartmouth 42-40
1944 Astrid Lindgren sprains ankle & begins writing Pippi Longstocking
1944 NBA rookie of the year in 1966, Rick Barry
1945 Last German V-1 (buzz bomb) attack on London
1946 The United States State Department releases the Acheson-Lilienthal Report, outlining a plan for the international control of nuclear power.
1948 2nd Tony Awards: Mister Roberts win
1950 12th NCAA Men's Basketball Championship: CCNY beats Bradley 71-68 NYC college becomes 1st to win NCAA & Natl Inv Basketball in same year
1952 US Ladies Figure Skating championship won by Tenley Albright
1952 US Mens Figure Skating championship won by Richard Button
1953 "New Faces (of 1952)" closes at Royale Theater NYC after 365 perfs
1953 "Stock exchanges open, dikes closed" raises 5,200,000 gulden
1953 7th Tony Awards, Crucible & Wonderful Town win
1953 KCAU TV channel 9 in Sioux City, IA (ABC) begins broadcasting
1953 US Ladies Figure Skating championship won by Tenley Albright
1953 US Mens Figure Skating championship won by Hayes A Jenkins
1954 8th Tony Awards, Teahouse of the August Moon & Kismet win
1954 Louise Suggs wins LPGA Betsy Rawls Golf Open
1954 WKAQ TV channel 2 in San Juan, PR (TM) begins broadcasting
1955 NZ cricket all out for 26 v England at Eden Park
1957 1st National Curling Championship held
1959 11 days after Tibet uprising, China dissolves Tibet's government & installs Panchen Lama
1960 Pope John raises the 1st Japanese, 1st African & 1st Filipino cardinal
1960 Scotch factory explodes burying 20 fire fighters (Glasgow Scotland)
1962 Devastating 8 for 6 spell by Gibbs gives WI cricket victory over India
1962 Military coup in Syria, President Nazim al-Kudsi flees
1963 AFL's NY Titan's become the NY Jets
1964 1st pirate radio station near England (Radio Caroline)
1964 9.2 earthquake shakes Prince William Sound, Alaska
1965 Jo Ann Prentice wins LPGA All State Ladies' Golf Invitational
1967 "Sherry!" opens at Alvin Theater NYC for 65 performances
1967 UN Sect General U Thant makes public proposals for peace in Vietnam
1968 Brazilian high school student Edson Luís de Lima Souto is shot by the police in a protest for cheaper meals at a restaurant for low-income students. The aftermath of his death is one of the first major events against the military dictatorship.
1969 Greek poet and Nobel Prize laureate Giorgos Seferis makes a famous statement on the BBC World Service opposing the junta in Greece.
1969 Pope Paul VI names JGM Willebrands cardinal
1969 The McGill français movement protest occurs, the second largest protest in Montreal's history with 10,000 trade unionists, leftist activists, CEGEP students, and even some McGill students at McGill's Roddick Gates. This led to the majority of the protesters getting arrested.
1970 1,086 die when 7.4 quake destroys 254 villages (Gediz Turkey)
1971 25th Tony Awards: Sleuth & Company win
1972 USSR performs nuclear test at Eastern Kazakh/Semipalitinsk USSR
1972 Wilt Chamberlain plays his last pro basketball game
1974 Rock group Raspberries breakup
1975 Wash Caps win 1st game on road after 37 straight road loses also
1977 39th NCAA Men's Basketball Championship: Marquette beats NC 67-59
1977 49th Academy Awards "Rocky," Peter Finch & Faye Dunaway win
1977 Morarji Desai forms government in India
1978 The US Supreme Court hands down 5-3 decision in Stump v. Sparkman, 435 U.S. 349, a controversial case involving involuntary sterilization and judicial immunity.
1979 British government of Callaghan falls
1979 Lazarus & Vosburgh's "Day in Hollywood & night in Ukraine," premieres
1979 Operators of Three Mile Island's Unit 2 nuclear reactor outside of Harrisburg, Pennsylvania fail to recognize that a relief valve in the primary coolant system has stuck open following an unexpected shutdown. As a result, enough coolant drains out of the system to allow the core to overheat and partially melt down.
1979 The British House of Commons passes a vote of no confidence against James Callaghan's government, precipitating a general election.
1981 Christa Rothenburger skates ladies world record 500 m 40.18 sec)
1981 France performs nuclear test
1981 Gabi Schonbrunn skates ladies world record 3 km (4:21.70)
1981 Viv Richards scores century in the 1st Test at his home Antigua
1981 Yevgeni Kulikov skates world record 500m (36.91 secs)
1982 1st NCAA Women's Basketball Championship: LA Tech beats Cheney 76-62
1982 12th Easter Seal Telethon raises $19,500,000
1982 Amy Alcott wins LPGA Women's Kemper Golf Open
1982 JN Duartes christian-democrats win elections in El Salvador
1985 International Cometary Explorer measures solar wind ahead of Halley
1985 Neil Simon's "Biloxi Blues," premieres in NYC
1985 STS 51-D vehicle moves to launch pad
1986 Extremist Sikhs kill 13 hindus in Ludhiana India
1986 John N McMahon, ends term as deputy director of CIA
1987 Stacking of Discovery's SRBs gets underway
1989 New Zealand wins America's Cup over Stars & Stripes, in a NY court
1990 Bengal beat Delhi in rained-out cricket Ranji Trophy final on quotient
1990 Michael Jordan scores 69 points, 4th time he scores 60 pts in a game
1990 President George H. W. Bush posthumously awards Jesse Owens the Congressional Gold Medal.
1991 Mike Tyson admits paternity to Kimberly Scarborough's son
1992 6th American Comedy Award: Cathy Ladman, Judy Watkins, Billy Crystal
1992 Ann Transon runs female world record 50k (3:35:31)
1992 PBA National Championship Won by Eric Forkel
1993 13th Golden Raspberry Awards: Shining Through wins
1993 22nd Nabisco Dinah Shore Golf Championship won by Helen Alfredsson
1993 Conservatives win French parliamentary election
1993 Type II supernova detected in M81 (NGC 3031)
1994 12-year-old schoolgirl Nikki Conroy is stabbed to death at Hall Garth School in Middlesbrough after an armed man walked into her maths classroom and attacked pupils with a knife. Stephen James Wilkinson is later convicted of manslaughter on the grounds of diminished responsibility.
1994 BBC Radio Five Live broadcasts for first time in United Kingdom
1994 In South Africa, Armed Zulus demonstrate in Johannesburg, over 53 killed. Zulus and African National Congress supporters battle in central Johannesburg, resulting in 18 deaths.
1994 Italy's right-wing alliance under Silvio Berlusconi wins election
1995 Julia Roberts & Lyle Lovette split-up
1995 Queensland beat S Aust to win 1st ever cricket Sheffield Shield
1995 World's largest bank-Japan's Mitsubishi Bank & Bank of Tokyo merge
1996 "Seven Guitars," opens at Walter Kerr Theater NYC
1996 Katie Beam, 17, of Oklahoma, crowned 35th Miss Teenage America
1997 "City" soap opera's final episode on ABC-TV
1999 18th NCAA Women's Basketball Championship: at San Jose
2000 A Murray County, Georgia, school bus is hit by a CSX freight train (3 children die in this accident).
2003 In a "friendly fire" incident, two A-10 Thunderbolt II attack aircraft from the United States Idaho Air National Guard's 190th Fighter Squadron attack British tanks participating in the 2003 invasion of Iraq, killing British soldier Matty Hull.
2005 The 2005 Sumatran earthquake rocks Indonesia, and at magnitude 8.7 is the second strongest earthquake since 1960.
2006 At least 1 million union members, students and unemployed take to the streets in France in protest at the government's proposed First Employment Contract law
2013 15 students are killed and 7 are injured after a mortar strikes Damascus University
2013 143 rebels and 20 government troop are killed in conflict in Pibor County, Sudan
2013 Banks in Cyprus re-open after having been closed for two weeks; the government agrees a 10 billion euro bailout deal with the EU and IMF
2013 Pope Francis becomes the first Pope to wash the feet of women in the Maundy Thursday service
2014 2 cases of Ebola are reported in Liberia among people who have travelled to Guinea
2014 Russia increases the price of gas to the Ukraine by 80%
Born on March 28th
1468 Charles I, Duke of Savoy
1472 Fra Bartolommeo, Italian artist, Florentine Renaissance painter and monk (d. 1517)
1483 Raphael, Urbino Italy, painter (School of Athens)
1515 Theresa of Avila (Teresa de Jesus), Spanish Carmelite nun, mystic writer and saint (d. 1582)
1522 Albert the Warlike, Prince of Bayreuth (d. 1557)
1569 Ranuccio I Farnese, Duke of Parma (d. 1622)
1592 Jan Amos Komensky (Comenius), Czech bishop and composer (d. 1670)
1599 Witte Corneliszoon de With, Dutch naval officer (d. 1658)
1609 King Frederick III of Denmark (d. 1670)
1613 Xiaozhuangwen Grand Empress Dowager, Empress of Manchu (d. 1688)
1615 Pieter de Groot, Dutch regent/diplomat
1621 Heinrich Schwemmer, composer
1643 Jose Solana, composer
1652 Samuel Sewall, American magistrate (d. 1730)
1660 Arnold Houbraken, Dutch schilder/writer
1660 Georg Ludwig, German monarch of Hannover/King George I of Gt Britain
1725 Andrew Kippis, English clergyman and biographer (d. 1795)
1727 Maximilian III Jozef, Elector of Bayern (1745-77)
1729 Pieter Fouquet, Dutch art seller (Atlas of Fouquet)
1737 Francesco Zannetti, composer
1741 Johann Andre, composer
1750 Francisco A G de Miranda, Venezuelan freedom fighter (d. 1816)
1760 Thomas Clarkson, British abolitionist (d. 1846)
1766 Joseph Weigl, Austria composer/conductor (Emmeline)
1770 Sophie Mereau, writer
1773 Henri Gratien, Comte Bertrand, French general (d. 1844)
1779 Angelo Maria Benincori, composer
1793 Henry Schoolcraft, American geographer and geologist (d. 1864)
1795 Georg Heinrich Pertz, German historian (d. 1876)
1799 Karl Adolph von Basedow, German artist (Ziekte van Basedow)
1806 Ludolf AJW Sloet van de Beele, gov-gen of Neth Indies (1861-66)
1806 Thomas Hare, English barrister (d. 1891)
1815 Arsène Houssaye, French novelist (d. 1896)
1817 Mariano Soriano Fuertes y Piqueras, composer
1818 Wade Hampton III, American soldier and politician (Confederate Army) (d. 1902)
1819 Sir Joseph Bazalgette, English civil engineer (d. 1891)
1836 Frederick Pabst, American brewer (d. 1904)
1840 Emin Pasha, Equatorian politician (d. 1892)
1840 Mehemed Emin Pasja, German explorer/governor (Equatoria)
1842 William Harvey Carney, American Civil War officer (d. 1908)
1849 James Darmesteter, French author and antiquarian (d. 1894)
1851 Bernardino Machado, Portuguese politician (d. 1944)
1853 Rudolf Kittel, German theologist (Psalms)
1862 Aristide Briand, French politician, 11x premier (1909-22), recipient of the Nobel Peace Prize (Nobel 1926) (d. 1932)
1866 Jimmy Ross, Scottish footballer (d. 1902)
1868 Cuno Amiet, Swiss painter
1868 Maxim Gorky (Alexei Maximovich Peshkov), Russian playwright and author (Mother and The Lower Depths) (d. 1936)
1868 Wojciech Gawronski, composer
1871 Willem Mengelberg, Dutch conductor (NY Philharmonic 1922-30) (d. 1951)
1872 Jose Sanjurjo y Sacanell, Spanish general (Morocco)
1879 Terence MacSwiney, Irish republican (d. 1920)
1883 William H Harris, composer
1885 Marc-Jean-Baptiste Delmas, composer
1886 Jaroslav Novotny, composer
1887 Rudolf F W Boskaljon, Curacao, musician/composer
1890 Paul Whiteman, American bandleader (Paul Whiteman's TV Teen Club) (d. 1967)
1891 Karel MJF Cruysberghs, Flemish author
1891 Peter Suhrkamp, German publisher (Suhrkamp Verlag)
1892 Corneille Heymans, Belgian physiologist, Nobel Prize laureate (d. 1968)
1892 Tom Maguire, Irish republican (d. 1993)
1893 Spyros Skouras, Greek-born American movie executive (d. 1971)
1895 Christian Herter, 59th Governor of Massachusetts (d. 1966)
1895 Spencer W. Kimball, American religious leader, 12th prophet of Mormon church (d. 1985)
1897 Sepp Herberger, German football coach (d. 1977)
1899 August Anheuser Busch, Jr., brewing magnate and American baseball executive (d. 1989)
1899 Buck Shaw, American football coach (d. 1977)
1899 Ernst Lindemann, German naval officer (d. 1941)
1899 Harold B. Lee, American religious leader (d. 1973)
1900 Achille Longo, composer
1900 Edward Wagenknecht, American literary critic (d. 2004)
1900 Robert Harris, actor (Big Caper, Laughing Anne)
1902 Dame Flora Robson, English actress (d. 1984)
1902 Flora Robson, South Shields England, actress (Dominique is Dead)
1902 Jaromír Vejvoda, Czech composer (d. 1988)
1902 Paul Godwin (Goldfein), Polish/Dutch violinist
1903 Charles Starrett, American actor (d. 1986)
1903 Rudolf Serkin, Austrian pianist (Marlboro Sch of Music) (d. 1991)
1904 Fosco Giachetti, Livorno Italy, actor (Wastrel, We the Living)
1905 Marlin Perkins, American naturalist and television host (Mutual of Omaha's Wild Kingdom) (d. 1986)
1905 Pandro S. Berman, American film producer (d. 1996)
1906 Joseph Wright, Canada, oarsman (Olympic-gold-1928)
1906 Robert (Bob) Allen, actor (Texas Rangers)
1907 "Swifty" Lazar, American talent agent (d. 1993)
1907 Herbert "Herb" Hall, clarinetist/saxophonist
1909 Nelson Algren, American writer (Man with the Golden Arm) (d. 1981)
1910 Frederick Baldwin Adams, Jr., American Librarian (d. 2001)
1910 Ingrid, Queen Mother of Denmark (d. 2000)
1910 Jimmie Dodd, American actor (d. 1964)
1911 J. L. Austin, British philosopher of language (d. 1960)
1911 Myfanwy Piper, librettist
1912 A(rthur) Bertram Chandler, Australian sci-fi author (Empress of Outer Space) (d. 1984)
1912 Marina Raskova, Russian navigator (d. 1943)
1914 Bohumil Hrabal, Czech writer (d. 1997)
1914 Edmund Muskie, American politician, US Sec of State (1980) (d. 1996)
1914 Edward Anhalt, American screenwriter (d. 2000)
1914 Frank Lovejoy, Bronx NY, actor (Man Against Crime, Meet McGraw)
1914 Kenneth Richard Norris, Australian entomologist (d. 2003)
1915 Jay Livingston, American composer and songwriter (Buttons & Bows, Mona Lisa, Tammy) (d. 2001)
1915 Raymond Emery, cricketer (NZ Test batsman vs West Indies 1952)
1918 Youly Algaroff, ballet dancer
1919 Jacob Avshalomov, Tsingtao China, composer (Sinfonietta, The Oregon)
1919 Tom Brooks, cricketer (NSW fast bowler of the 30's, later Test umpire)
1919 Vic Raschi, American baseball player (d. 1988)
1920 Gene Chappie, (Rep-R-CA, 1981-86)
1920 Lord Butterfield
1921 Dirk Bogarde (Derek van den Bogaerde), English actor (Death in Venice, Servant) (d. 1999)
1921 Herschel Grynszpan, German political assassin
1922 Felice Chiusano, Italian singer (d. 1990)
1922 Joey Maxim, American boxer (d. 2001)
1922 Neville Bonner, Australian politician (d. 1999)
1924 Freddie Bartholomew, Irish actor (Anna Karenina, David Copperfield) (d. 1992)
1924 Gerhart Fritsch, writer
1924 Peter Baer, artost/printmaker
1925 Dorothy DeBorba, American child actress
1925 Innokenti Smoktunovsky, actor (Bely Prazdnik, Zakoldovannye)
1926 Cayetana Fitz-James Stuart, 18th Duchess of Alba
1926 Francis Burt, composer
1926 Polly Umrigar, cricketer (Indian batsman & captain)
1927 Marianne Fredriksson, Swedish author (d. 2007)
1928 Alexander Grothendieck, German mathematician
1928 Jose Luis de Delas, composer
1928 Zbigniew Brzezinski, U.S. National Security Adviser (Carter)
1929 Aubrey J Watson Sr, bishop
1929 Paul England, Australian racing driver
1930 Amelia Rosselli, poet
1930 Elizabeth Bainbridge, English opera singer
1930 George Bruce, painter
1930 Jerome Isaac Friedman, American physicist, Nobel laureate
1930 Robert Ashley, American composer
1932 Sven Oskar Lindqvist, Swedish writer (Myten om Wu Tao-tzu)
1933 Frank Murkowski, American politician
1933 Tete Montoliu, Catalonian jazz pianist (d. 1997)
1934 Lester Brown, American environmentalist
1934 Siegfried Thiele, composer
1935 Michael Parkinson, English broadcaster
1936 Mario Vargas Llosa, Peruvian author (Aunt Julia) and politician
1937 Liz Trotta, American journalist
1940 J Michael Plumb, Islip NY, equestrian (Oly-2 gold/4 silver-1976,84)
1940 Kevin Loughery, American basketball head coach, NBA player and coach (Balt, Phila)
1940 Tony Barber, Australian television personality
1941 Alf Clausen, America orchestra conductor (Mary, Simpsons)
1941 Charlie McCoy, Oak Hill WV, harmonica player (Hee Haw)
1941 Jeffrey Moussaieff Masson, American author
1941 Jim Turner, American football player
1942 Conrad Schumann, East German border guard (d. 1998)
1942 Daniel Dennett, American philosopher
1942 Jerry Sloan, American basketball player and head coach
1942 Mike Newell, English film director
1942 Neil Kinnock, Welch politician (Labour Party)
1942 Samuel Ramey, American opera singer, bass (La Scala)
1943 Conchata Ferrell, American actress (Deadly Hero, Susan-LA Law)
1943 Mike Newell, director (Bad Blood, Awakening, Amazing Grace & Chuck)
1943 Richard Eyre, British director (National Theatre)
1944 Ken Howard, American actor (Ken-White Shadow, Dynasty, 1776)
1944 Rick Barry, American basketball player, ABA/NBA forward (NY Nets, Golden State Warriors)
1945 Chuck Portz, Santa Monica Ca, bassist (Turtles-Happy Together)
1945 Count Björn Hamilton, Swedish politician
1945 Hans Brunhart, leader of Liechtenstein (1978-93)
1946 Alejandro Toledo, President of Peru
1946 Henry Paulson Jr., Former U.S. Treasury Secretary
1946 Richard Sussman, rocker
1946 Wubbo Ockels, Dutch physicist and astronaut
1947 Bruce Gilbert, producer (China Syndrome, 9 to 5, On Golden Pond)
1947 John Landecker, American disk jockey
1948 Dianne Wiest, American actress (Hannah & Her Sisters, Footloose)
1948 Gerry House, American radio personality
1948 Jayne Ann Krentz, née Castle (Amanda Quick), American novelist
1948 John Evans (Evan), British musician (Jethro Tull)
1948 Matthew Corbett, English retired actor
1948 Milan Williams, American musician (The Commodores) (d. 2006)
1948 Wubbo J Ockels, Almelo Netherlands, astronaut (STS 22)
1949 Ronnie Ray Smith, 4 X 100m relay runner (Olympic-gold-1968)
1949 Shafiq Ahmed, cricketer (Pakistani batsman during the 70's)
1950 Claudio Lolli, Italian singer-songwriter
1951 Karen Kain, Canadian ballerina
1951 Matti Pellonpää, Finnish actor and musician (d. 1995)
1952 Tony Brise, racing driver (d. 1975)
1953 Melchior Ndadaye, Burundian politician (d. 1993)
1953 Nydia M Velazquez, (Rep-D-New York, 1993)
1954 Morris Mason, American convicted rapist and murderer (d. 1985)
1955 John Alderdice, Northern Irish politician
1955 Reba McEntire, American singer and actress (Can't Even Get the Blues)
1956 April Margera, Bam Margera's mother
1956 Asoka De Silva, cricket leg-spinner (Sri Lanka in 10 Tests 1985-91)
1956 Evelin Jahl, German DR, discus thrower (Olympic-2 gold-1976)
1956 T A Sekar, Indian cricket pace-bowler (2 Tests 1982-83 little impact)
1957 Harvey Glance, Pheonix City Ala, 4x100m runner (Olympic-gold-1976)
1958 Bart Wayne Conner, Morton Grove Ill, gymnist (Olympic-2 gold-1984)
1958 Curt Hennig, American professional wrestler (d. 2003)
1958 Edesio Alejandro, Cuban music composer.
1959 Chris Myers, American sportscaster
1959 Petra Delhees, Jauch Switzertand, tennis star
1959 Todd Curtis, actor (Capitol, Skip-Young & Restless)
1960 Chris Barrie, British actor
1960 José Maria Neves, Cape Verdeian politician
1960 Éric-Emmanuel Schmitt, French author and dramatist
1961 Byron Scott, American basketball player and head coach, NBA guard (Vancouver Grizzlies)
1961 Orla Brady, Irish actress
1962 Ged Grimes, [Danny Wilson], rocker (Mary's Prayer)
1962 Jure Franko, Slovenian skier
1962 Terry Szopinski, American pro-wrestler
1963 Bernice King, daughter of Martin Luther King Jr
1963 Therese Washtock, Vancouver BC, 3 day equestrian (Olympics-96)
1965 Jeff Beukeboom, Ajax, NHL defenseman (NY Rangers)
1965 Steve Bull, English footballer
1966 Jason Garrett, NFL quarterback (Dallas Cowboys)
1966 Nathalie Herreman, France, tennis star
1966 Serge Djelloul, hockey defenseman (Team France 1998)
1967 David Lang, NFL running back (Dallas Cowboys)
1967 Ed(ward) Grose, Juneau Alaska, rower (Olympics-1996)
1967 John Ziegler, American talk-show host
1967 Shawn Boskie, Hawthorne Nevada, pitcher (California Angels)
1968 Chad Biafore, hockey defenseman (Team Italy 1998)
1968 Dennis Postlewait, Jacksonville NC, Nike golfer (1994 Wichita Open)
1968 Iris Chang, American author (d. 2004)
1968 Jon Lee, British drummer (d. 2002)
1968 Max Perlich, American actor (JH Brodie-Homicide)
1968 Nasser Hussain, English cricketer (Essex & England batsman)
1968 Teee Williams, LA California, volleyball outside hitter (Oly-bronze-92, 96)
1968 Tim Lovejoy, British television presenter
1969 Brett Ratner, American film director
1969 Craig Paquette, Long Beach CA, infielder (KC Royals)
1969 Earnest Stewart, soccer player (Willem II)
1969 Elliot Perry, American basketball player, NBA guard (Phoenix Suns, Milwaukee Bucks)
1969 Rodney Atkins, American country music singer-songwriter
1969 Salt, musician (Salt 'n' Pepa-Shake Ya Thang)
1969 Scottie Graham, NFL running back (Minnesota Vikings, Cincinnati Bengals)
1970 Aiga Zagorska, Lithuanian track and road cyclist
1970 James Johnson, NFL/WLAF running back (Tampa Bucs, Frankfurt Galaxy)
1970 Jason B Gailes, Taunton Mass, rower (Olympics-silver-1996)
1970 Michelle Gildernew, Irish republican politician
1970 Shawn Price, NFL defensive end (GB Packers, Car Panthers, Buf Bills)
1970 Vince Vaughn, American actor (Swingers, Wedding Crashers)
1971 Damien Marsh, Georgia, Australian 100m/200m swimmer (Olympics-96)
1971 Mr. Cheeks, American rapper
1971 Wesley Person, American basketball player, NBA guard (Phoenix Suns, Cleveland Cavaliers)
1972 Derek West, offensive tackle (Indianapolis Colts)
1972 Eby J. Jose, Indian Journalist and Human Rights Activist
1972 Jonathan Edwards, Boston Mass, doubles luger (Olympics-1994)
1972 Keith Tkachuk, American ice hockey player, NHL left wing (Winnipeg Jets, Phoenix, USA)
1972 Michael Smith, NBA forward (Sacramento Kings)
1972 Mike Morton, linebacker (Oakland Raiders)
1972 Nick Frost, English comedian and actor
1972 Shannon Mitchell, NFL tight end (San Diego Chargers)
1973 Andrew Whittall, cricketer (cousin of Guy Zimbabwe off-spinner 1996)
1973 Eddie Fatu, Samoan professional wrestler (d. 2009)
1973 Matt Nathanson, American singer-songwriter
1974 K C Jones, NFL center (Denver Broncos-Superbowl 32)
1974 Mark King, English snooker player
1974 Scott Mills, British radio disc jockey
1975 Atta-ur-Rehman, cricketer (Pakistani quickie, debut v Engl1992 age 17)
1975 Derek Hill, American racing driver
1975 Iván Helguera, Spanish footballer
1975 Kate Gosselin, TV personality
1975 Matt Reis, American soccer goalkeeper
1975 Richard Kelly, American film director
1975 Shanna Moakler, former beauty queen
1976 David Keuning, American guitar player (The Killers)
1977 Angelo Garcia, Brooklyn NY, singer (Menudo-Cannonball)
1977 Annie Wersching, American actress
1977 Erik Rasmussen, American ice hockey player
1977 Lauren Weisberger, American novelist
1978 Nafisa Joseph, Miss India Universe (1997)
1979 Crystal Cox, American Olympian/reality television contestant
1979 Juli Keech, Miss South Dakota Teen USA (1997)
1979 Park Chae-rim, South Korean actress
1980 Cara Lewis, Miss Mississippi Teen USA (1997)
1980 Chitrangada Singh, Bollywood Actress
1980 Luke Walton, American basketball player
1980 Stiliani Pilatou, Greek long jumper
1981 Antonio Rizzo, Italian footballer
1981 Edwar Ramirez, American baseball player
1981 Gareth David-Lloyd, Welsh Actor
1981 Julia Stiles, American actress (Bourne series, Save the Last Dance)
1981 Lindsay Frimodt, American model
1982 Sonia Agarwal, Indian actress
1983 Ryan Ashington, English footballer
1984 Christopher Samba, French-born footballer
1984 Nikki Sanderson, British actress and model
1984 Ol Drake, lead guitarist with Thrash Metal band Evile
1984 Yordanos Abay, Ethiopian footballer
1986 Barbora Strýcová, Czech tennis player
1986 J-Kwon, American rapper
1986 Lady Gaga (Stefani Germanotta), American singer and songwriter (Bad Romance)
1988 Lacey Turner, British soap actress
1989 Afrikan Boy, a Nigerian rapper
1989 Lukas Jutkiewicz, English footballer
1989 Marek Suchý, Czech footballer
1989 Mira Leung, Canadian figure skater
1990 Zac Clarke, Australian rules footballer
1991 Amy Bruckner, American actress
Died on March 28th
193 Publius Helvius Pertinax, Roman Emperor (192-93), assassinated (b. 126)
593 Guntram, French king in Burgundy
1072 Ordulf, Duke of Saxony
1134 Stefanus Harding, 3rd abbott of Côteaux/saint
1239 Emperor Go-Toba of Japan (b. 1180)
1285 Martinus IV (Simon de Brion), Pope (1281-85)
1563 Heinrich Glarean, Swiss music theorist (b. 1488)
1566 Siegmund Freiherr von Herberstein, Austrian diplomat and historian (b. 1486)
1673 Adam Pijnacker, Dutch landscape painter/etcher, buried at 51
1677 Václav Hollar, Czech-born etcher (b. 1607)
1687 Constantijn Huygens, Dutch poet and composer (Bluebottles) (b. 1596)
1701 Domenico Guidi, Italian sculptor
1712 Jan van der Heyden, Dutch inventor (street lantern)
1758 Jonathan Edwards, US theologist (Great Awakening)
1794 Marie Jean Antoine Nicolas de Caritat, Marquis de Condorcet, French mathematician and philosopher (b. 1743)
1794 Marquis de Condorcet, French enlightenment philosopher, is murdered or commits suicide in prison
1799 Etta L J "baronne" Palm-Aelders, Dutch adventurer/spy
1801 Ralph Abercromby, English army commander (North Holland)
1818 Giuseppe Antonio Capuzzi, composer, Italian composer (b. 1755)
1840 Simon-Antoine-Jean Lhuillier, Swiss mathematician
1847 Mariano Rodriguiz de Ledesma, composer
1849 Stephan L Endlicher, Austrian priest/botany
1850 Gerard C. Brandon, American politician (b. 1788)
1856 Pyotr Ivanovich Turchaninov, composer
1860 Johann Ludwig Bohner, composer
1863 James Cooper, US attorney/senator/Union-brig-general
1865 Albert G Bilders, Dutch landscape painter
1866 Solomon Foot, American politician (b. 1802)
1868 James Thomas Brudenell, 7th Earl of Cardigan, British military leader (b. 1797)
1870 George Henry Thomas, American general (b. 1816)
1874 Peter Andreas Hansen, Danish astronomer (b. 1795)
1877 Vincenzo Fioravanti, composer
1880 Achille Peri, composer
1881 Modest Petrovich Mussorgsky, Russian composer (Boris Godunov) (b. 1839)
1884 Prince Leopold, Duke of Albany, son of Queen Victoria (b. 1853)
1885 Fredrick Vilhelm Ludvig Norman, composer
1887 Ditler G Monrad, Danish bishop/premier (1863-..)
1889 Matilde "Tillie" Ziegler, killed by husband William Kemmler
1891 Dick Pilling, cricketer ("Prince of Wicketkeepers", Eng 1881-88)
1896 E Rundle Charles, writer
1907 Pavel Ivanovich Blaramberg, composer
1908 John Eliot, English meteorology
1910 David Josiah Brewer, U.S. Supreme Court Justice (b. 1837)
1910 Edouard Judas Colonne, French violinist (b. 1838)
1914 Hanus Trnecek, composer
1927 Karl Prohaska, composer
1928 Giuseppe Ferrata, composer
1928 Nathan Stubblefield, American inventor (b. 1860)
1929 Lomer Gouin, Quebec politician (b. 1861)
1939 Francis Matthew John Baker, Australian politician (b. 1903)
1941 Kavasji Jamshedji Petigara, Indian Police Commissioner (b. 1877)
1941 Virginia Woolf-Stephen (Adeline), English feminist writer (To Lighthouse), suicide (b. 1882)
1942 Herman A van Karnebeek, Dutch foreign minister (1918-27)
1942 Miguel Hernadez Gilabert, Spanish poet (Viento del Pueblo), death in prison (b. 1910)
1943 Sergei Vasilievitch Rachmaninov, Russian composer and pianist (b. 1873)
1944 Chayyim Most, Rabbi/Maggid of Kovono, killed by nazis
1944 Stephen Butler Leacock, Canadian humorist (Literary Lapses) (b. 1869)
1946 Chick Fullis, baseball player (b. 1904)
1947 Karol Swierczewski, Polish general (b. 1897)
1947 Rudolph Hermann Simonsen, composer
1949 Grigoras Dinicu, Romanian composer and violinist (b. 1889)
1950 Georgine M "May" Basting, actress (Occupier)
1953 James Francis (Jim) Thorpe, American decathlete (Olympic-gold-12) (b. 1887)
1954 Francis B Young, Brit physician/writer (In South Africa)
1958 Chuck Klein, Phila Phillie HR hitter
1958 William Christopher Handy, American composer (St Louis Blues) (b. 1873)
1959 James Neblett, cricketer (one Test WI v England 1935)
1960 Ian Keith, US actor (Ramses I-10 Commandments)
1962 Hugo Wast, Argentine writer (b. 1883)
1963 Alec A Templeton, composer/pianist (Alec Templeton Time)
1965 Clemence Dane, British novelist and playwright (b. 1888)
1965 Jack Hoxie, American actor and rodeo performer (b. 1885)
1965 VAA Mary, English princess
1969 Aryeh Levin, Orthodox Jewish rabbi (b. 1885)
1969 Dwight D. Eisenhower, 34th President of the United States (b. 1890)
1971 Felix Wolfes, composer
1973 Hakuun Yasutani, Zen teacher/co-founder (Sanbo Kyodan)
1974 Arthur Crudup, American blues singer and guitarist
1974 Dorothy Fields, American librettist and lyricist (Way you Look Tonight) (b. 1905)
1974 Francoise Rosay, actress (Interlude, Women in Prison)
1975 Renzo Massarani, composer
1976 Arthur Crudup, American blues singer and guitarist (b. 1905)
1976 Richard Arlen, American actor (b. 1898)
1977 Eric Shipton, British explorer and mountaineer (b. 1907)
1978 Dino Ciani, Italian pianist (b. 1941)
1979 Emmett Kelly, American clown (Weary Willy) (b. 1898)
1980 Dick Haymes, Argentine-born singer and actor (Real Life, Betrayal) (b. 1918)
1980 Jesse Owens, (Oly-gold-36)
1982 William Giauque, Canadian chemist, Nobel laureate (b. 1895)
1983 Ank (Anna M) van der Moer, actress (Verkade, Dutch Comedy)
1983 Martinus A Jansen, bishop of Rotterdam (1956-70)
1984 Carmen Dragon, American conductor, composer and arranger (b. 1914)
1984 Kenneth Whitty, 1st sec at British Embassy in Athens, shot dead
1985 Marc Chagall, Russian-born painter (b. 1887)
1985 Nand Baert, Belgian radio/tv-host
1986 Victor J Lopez, actor (Chuey-Man From Atlantis)
1986 Virginia Gilmore. American actress (Jennie, Western Union) (b. 1919)
1987 Maria Augusta Trapp, singer (Trapp Family Singers)
1987 Maria von Trapp, Austrian-born singer (b. 1905)
1987 Patrick Troughton, British actor (Dr Who-Dr Who) (b. 1920)
1989 Robert J. Wilke, American actor (b. 1914)
1990 Helene Fortescu Reynolds, actress (Bermuda Mystery)
1991 Carlos Montalban, actor (Bananas)
1992 Wendell Mayes, writer
1993 Scott Cunningham, Occult author (b. 1956)
1994 Albert Goldman, US biographer (Lives of John Lennon)
1994 Eugène Ionesco, Romanian-born French playwright (Rhinoceros, Bald Soprano) (b. 1909)
1994 John Logan Gorlay, journalist
1995 Hugh Edward R O'Connor, American actor (In the Heat of the Night), ODs (b. 1962)
1995 Jack Regan, broadcaster
1995 Vivienne Byerley, publicist
1996 Barbara McLean, film Editor
1996 Charles Barnet "Roscoe" Harvey, soldier
1996 David Band, banker
1996 Edith Fowke, folklorist
1996 Hans Blumenberg, philosopher
1996 James Herbert Lloyd Morrell, bishop
1996 Ken Dibbs, actor (Suddenly, Party Girl, High Society)
1996 Shin Kanemaru, VP of Japan (1986-87)
1996 Simon Harcourt Nowell-Smith, British bibliophile
1999 Freaky Tah, American rapper (Lost Boyz) (b. 1971)
2000 Anthony Powell, British novelist (b. 1905)
2001 Moe Koffman, Canadian musician (b. 1928)
2003 Rusty Draper, American country and pop singer (b. 1923)
2004 Art James, American game show host (b. 1929)
2004 Peter Ustinov, British actor (b. 1921)
2005 Dame Moura Lympany, British pianist (b. 1916)
2006 Caspar Weinberger, United States Secretary of Defense (b. 1917)
2006 Charles Schepens, American ophthalmologist (b. 1912)
2006 Kevin Pro Hart, Australian artist (b. 1928)
2006 Proinsias Ó Maonaigh, Irish musician (b. 1922)
2006 Vethathiri Maharishi, Indian philosopher (b. 1911)
2010 June Havoc, American actress (b. 1913)
2011 Wenche Foss, Norwegian actress (b. 1917)
2012 Alexander Arutiunian, Armenian composer
2012 Earl Scruggs, American bluegrass musician
2012 Harry Crews, American writer/actor
2012 John Arden, English novelist and playwright
2013 Richard Griffiths, British actor (b. 1947)
2013 Soraya Jiménez, Mexican weightlifter
2015 Gene Saks, American actor/director (One and Only, Prisoner of 2nd Ave)
2016 James Noble, American actor (Gov. Gatling in "Benson")
2016 Peggy Fortnum, British Illustrator (first to draw Paddington Bear)