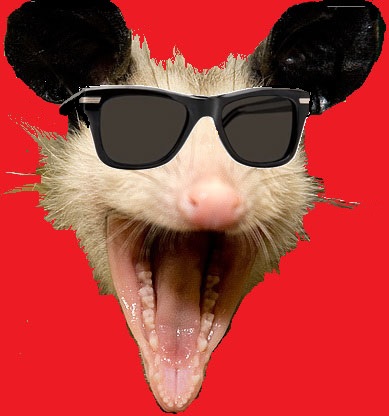 Holidays and Festivals
Independence Day (Namibia) * (See Below)
Mother's Day (most of the Islamic World) * CLICK HERE
Youth Day (Tunisia)
Truant's Day (Poland)
Human Rights Day (South Africa)
Canberra Day, Harmony Day (Australia)
Birth of Benito Juárez, a Fiestas Patrias (Mexico)
World Poetry Day (UNESCO)
International Day of Treeplanting (Flanders, Belgium) * CLICK HERE
Naw-Ruz
International Day for the Elimination of Racial Discrimination (UN)
Arbor Day (Portugal) * CLICK HERE
World Down Syndrome Day
Brain Injury Awareness Day
National Day of Action On Syringe Exchange
Spring Fairy Fun Day
Aries Begins
Birthday of Johann Sebastian Bach (composer)
Fragrance Day
Maple Syrup Day
Memory Day
National Common Courtesy Day
National Quilting Day
International Astrology Day (or March 20)
Vernal Equinox (also March 20)
The first day of Bahá, The first month in Bahá'í calendar (Bahá'í Faith)
The third day of Quinquatria in ancient Rome, held in honor of Minerva
Christian Feast Day of Nicholas of Flüe
Christian Feast Day of Serapion of Thmuis
Earliest possible date for Holy Saturday (Christianity)
* South by Southwest Music Festival (SXSW) March 17 - 21 Austin, Texas, USA (2010)
* National Cherry Blossom Festival (USA) March 20th through April 14th
* Independence Day (Namibia) celebrating independence from South African mandate in 1990.
* Easter is the first Sunday after the first Full Moon after Today, March 21st
Fête de la Primevère Translation: Primrose Day (French Republican)
The First day of the Month of Germinal in the French Republican Calendar
Toast of The Day
"May your thoughts be as glad as the shamrocks
May your heart be as light as a song
May each day bring you bright
Happy hours that stay with you all the year long."
- Traditional Irish
Drink of The Day
Green Fairy
1 oz. Absinthe
1 dash Bitters, Angostura
1 1/2 oz. (fresh) Lemon Juice
1 oz. Water
2 tsp. (white) Eggs
Shake ingredients in a cocktail shaker with ice. Strain into a cocktail or absinthe glass.
Wine of The Day
Mayacamas
Style - Cabernet Sauvignon
Mount Veeder
$80
Beer of The Day
Schneider-Brooklyner Hopfen-Weisse (USA & Germany)
Brewer - New York's Brooklyn Brewery and Germany's Schneider Weisse, Brooklyn, USA and Kelheim, Germany
Joke of The Day
A guy walks into a pub and orders a drink. After a few more he needs to go to the loo. He doesn't want anyone to steal his drink so he puts a sign on it saying, "I spat in this beer, do not drink!". After a few minutes he returns and there is another sign next to his beer saying, "So did I!"
Quote of the Day
"Lotta self-help tapes out there.
Got one called 'How to Handle Disappointment,
I got it home and the box was empty."
- Jonathan Droll
Whiskey of The Day
Origine Irish Whiskey
Price: $20
March Observances
Adopt A Rescued Guinea Pig Month
American Red Cross Month or Red Cross Month
Bell Peppers and Broccoli Month
Berries and Cherries Month
Brain Injury Awareness Month
Child Life Month
Colic Awareness Month
Colorectal Cancer Education and Awareness Month (Different sponsor than National Colorectal Cancer Awareness Month)
Credit Education Month
Deaf History Month (3/13 to 4/15)
Deep Vein Thrombosis (DVT) Month
Employee Spirit Month
Exotic Winter Fruit, Leeks and Green Onions Month
Expanding Girls' Horizons in Science and Engineering Month
National Expect Success Month
Holy Humor Month
Honor Society Awareness Month
Humorists Are Artists Month
International Expect Success Month
International Ideas Month
International Listening Awareness Month
International Mirth Month
International Women's Month
Malignant Hypertension Awareness & Training Month
March for Babies (March and April)
Music In Our Schools Month
National Athletic Training Month
National Caffeine Awareness Month
National Cheerleading Safety Month
National Chronic Fatigue Syndrome Awareness Month
National Clean Up Your IRS Act Month
National Color Therapy Month
National Colorectal Cancer Awareness Month (Different sponsor than Colorectal Cancer Awareness Month)
National Craft Month
National Ethics Awareness Month
National Eye Donor Month
National Frozen Food Month
National Irish-American Heritage Month
National Kidney Month
National Kite Month (3/31-4/30)
National March Into Literacy Month
National Multiple Sclerosis Education & Awareness Month
National Nutrition Month
National On-Hold Month
National Optimism Month
National Peanut Month
National Social Work Month
National Umbrella Month
National Women's History Month
Optimism Month
Play-the-Recorder Month
Poetry Month
Poison Prevention Awareness Month
Red Cross Month
Save Your Vision Month
Sing With Your Child Month
Small Press Month
Social Workers Month
Spiritual Wellness Month
Steroid Abuse Prevention Month
Supply Management Month
Umbrella Month, Natl
Vulvar Health Awareness Month
Workplace Eye Health and Safety Month
Workplace Eye Wellness Month
Youth Art Month
Observances this Week
St. Patrick's Week, Third Week in March
Inhalants and Poisons Awareness Week, Third Week in March
Campfire USA Birthday Week, Third Full Week in March
Health Information Professionals Week, Third Full Week in March
National Animal Poison Prevention Week, Third Full Week in March
National Inhalant and Poisons Awareness Week, Third Full Week in March
Root Canal Awareness Week, Third Full Week in March
Health Information Professionals (HIP) Week, (ahima.org) (Formerly Health Information & Technology Week) Third Full Week in March
American Chocolate Week, Third Full Week in March
Act Happy Week, Third Monday to Sunday
Flood Awareness Week, Third Work Week in March
Wellderly Week, Third Work Week in March
Wildlife Week, Third Work Week in March
World Folktales & Fables Week, Third Work Week in March

Historical Events on March 21st
630 Byzantine emperor Heraclius restores the True Cross to Jerusalem.
717 Battle of Vincy between Charles Martel and Ragenfrid.
1188 Accession to the throne of Japan by emperor Antoku.
1349 3,000 Jews killed in Black Death riots in Efurt Germany
1413 Henry V becomes King of England.
1421 Battle of Beauge-French beat British
1492 Alonzo Pietro, pilot, sailed with Columbus
1556 In Oxford, Archbishop of Canterbury Thomas Cranmer is burned at the stake.
1610 King James I addresses English House of Commons
1681 3rd Exclusion Parliament meets in London
1697 Czar Peter the Great begins tour through West-Europe
1702 Queen Anne Stuart addresses English parliament
1788 A fire in New Orleans leaves most of the town in ruins.
1788 Fire destroyed 856 buildings in New Orleans Louisiana
1788 Gustavus Vassa petitions Queen Charlotte, to free enslaved Africans
1790 Thomas Jefferson reports to Pres Washington in NY as Sec of State
1791 Capt Hopley Yeaton of NH becomes 1st commissioned officer in USN
1800 With the church leadership driven out of Rome during an armed conflict, Pius VII is crowned Pope in Venice with a temporary papal tiara made of papier-mâché.
1801 The Battle of Alexandria is fought between British and French forces near the ruins of Nicopolis in Egypt.
1804 Code Napoléon is adopted as French civil law.
1804 French civil Code of Napoleon adopted
1821 First revolutionary act in Monastery of Agia Lavra, Kalavryta, Greek War of Independence.
1824 Fire at Cairo ammunitions dump kills 4,000 horses
1826 Beethoven's Quartet #13 in B flat major (Op 130) premiered in Vienna
1835 Charles Darwin & Mariano Gonzales meet at Portillo Pass
1843 Preacher William Miller of Mass predicts the world will end today
1844 The Bahá'í calendar begins (Baha 1, 1). This is the first day of the first year of the Bahá'í calendar. It is annually celebrated by members of the Bahá'í Faith as the Bahá'í New Year or Náw-Rúz.
1844 The original date predicted by William Miller for the return of Christ.
1851 Yosemite Valley discovered in California
1857 An earthquake in Tokyo, Japan kills over 100,000.
1859 1st Zoological Society incorporates (Phila)
1859 Scottish National Gallery opens in Edinburgh
1859 Zoological Society of Philadelphia, 1st in US, incorporated
1860 US extradition treaty with Sweden
1863 Naval Engagement at Havana Cuba-USS Henrick Hudson vs BR Wild Pigeon
1864 Battle at Henderson's Hill (Bayou Rapids) Louisiana
1865 Battle of Bentonville ends, last Confederate effort to stop Sherman
1866 Congress authorizes national soldiers' homes
1868 1st US professional women's club, Sorosis, forms in NYC
1871 Journalist Henry Morton Stanley begins his trek to find the missionary and explorer David Livingstone in Africa.
1871 Otto von Bismarck is appointed Chancellor of the German Empire, rank of Fürst (Prince).
1874 US Grant's daughter Nellie marries in the White House
1885 2nd French government of Ferry resigns
1888 Arthur Pinero's "Sweet Lavender," premieres in London
1890 Austrian Jewish communities are defined by law
1891 A Hatfield marries a McCoy, ends long feud in West Virginia it started with an accusation of pig-stealing & lasted 20 years
1899 British & French accord about West-Africa
1905 Albert Einstein publishes his theory on special relativity.
1907 US invades Honduras
1909 Moran & MacFarland (US) wins Europe's 1st 6 day bicycle race (Berlin)
1913 Flood in Ohio, kills 400
1913 Over 360 are killed and 20,000 homes destroyed in the Great Dayton Flood in Dayton, Ohio.
1914 US Ladies Figure Skating championship won by Theresa Weld
1914 US Mens Figure Skating championship won by Norman M Scott
1916 JP Van Limburg Stirum succeeds AWF Idenburg as gov-gen of Neth Indies
1917 1st female US Navy Petty Officer is Loretta Walsh
1918 During World War I, The first phase of the German Spring Offensive, Operation Michael, begins.
1919 The Hungarian Soviet Republic is established becoming the first Communist government to be formed in Europe after the October Revolution in Russia.
1921 Walter Kerr Theater (Ritz, CBS, NBC, ABC) opens at 223 W 48th St NYC
1922 KGW-AM in Portland OR begins radio transmissions
1923 US foreign minister Charles Hughes refuses USSR recognition
1924 1st foreign language course broadcast on US radio (WJZ, NYC)
1924 Mass Investors Trust becomes 1st mutual fund set up in US
1925 Edinburgh's Murreyfield Stadium officially opens
1925 Iran adopts Khorshidi solar Hijrah calendar
1927 Guomindang Army conquerors Shanghai as British marines flee
1928 Charles Lindbergh is presented the Medal of Honor for the first solo trans-Atlantic flight.
1931 KRO-broadcast studio initiated in Hilversum Holland
1931 US Ladies Figure Skating championship won by Maribel Vinson
1931 US Mens Figure Skating championship won by Roger Turner
1933 Construction of Dachau, the first Nazi Germany concentration camp, is completed.
1933 Hitler, Guring, Prince Ruprecht, Bruning & top army meet in Berlin
1934 Babe Didrikson pitches an inning in an A's-Dodgers exhibition game Walks 1, hits the next guy, 3rd guy hits into triple-play
1934 Fire destroys Hakodate Japan, killing about 1,500
1935 Jean Anouilh's "Y avait un presonnier," premieres in Paris
1935 Persia officially renamed Iran
1935 Shah Reza Pahlavi formally asks the international community to call Persia by its native name, Iran, which means 'Land of the Aryans.'
1937 Ponce Massacre, 18 people and a 7-year-old girl in Ponce, Puerto Rico, are gunned down by a police squad acting under orders of US-appointed PR Governor, Blanton C. Winship at Puerto Rican Nationalist parade.
1939 Nazi-Germany demands Gdansk (Danzig) from Poland
1941 Joe Louis KOs Abe Simon in 13 for heavyweight boxing title
1942 Convoy QP9 departs Great Britain to Murmansk
1942 Heavy German assault on Malta
1943 Assassination attempt on Hitler fails
1943 British 8th army opens assault on Mareth line, Tunisia
1943 Massacre of the town of Kalavryta, Greece by German Nazi troops.
1944 Gen Eisenhower postpones S France invasion until after Normandy
1945 1st Japanese flying bombs (ochas) attack Okinawa
1945 During WW II Allied bombers begin 4-day raid over Germany
1945 Dutch Resistance fighter Hannie Schaft arrested by Nazi police
1945 British troops liberate Mandalay, Burma, World War II.
1945 Operation Carthage British planes bomb Gestapo headquarters in Copenhagen, Denmark. They also hit a school; 125 civilians are killed, World War II.
1946 Kenny Washington signs with Rams, 1st black NFLer since 1933
1946 UN set up temporary HQ at Hunter (now Lehman) College (Bronx)
1947 Pope Pius XII publishes encyclical Fulgens radiatur
1947 Pres Harry Truman signs Executive Order 9835 requiring all federal employees to have allegiance to the United States
1947 Test Cricket debut of Bert Sutcliffe, NZ v England at Christchurch
1948 "Stop the Music" with Bert Parks premieres on ABC radio
1949 WTVJ TV channel 4 in Miami, FL (NBC/CBS) begins broadcasting
1951 2,900,000 US soldiers in Korea
1951 Julius & Ethel Rosenberg convicted of espionage
1952 "3 Wishes for Jamie" opens at Mark Hellinger Theater NYC for 94 perfs
1952 Tornadoes in Ark, Tenn, Mo, Miss, Ala & Ky cause 343 deaths
1952 31 storms crosses 6 states killing 340 in South-Central US
1952 Alan Freed presents Moondog Coronation Ball at old Cleveland Arena, Ohio., 25,000 attend the first rock and roll concert ever.
1953 NBA record 106 fouls & 12 players foul out (Boston-Syracuse)
1954 KFBB TV channel 5 in Great Falls, MT (ABC/CBS/NBC) begins broadcasting
1955 Archbishop Makarios of Cyprus desires Cyprus joining Greece
1955 Brooklyn Bulletin ask Dodger fans not to call their team "Bums"
1956 28th Academy Awards "Marty," Anna Magnani & Ernest Borgnine win
1957 Tennessee Williams' "Orpheus Descending," premieres in NYC
1958 1st presentation of West Point's Sylvanus Thayer Award
1958 USSR performs atmospheric nuclear test
1959 "Juno" closes at Winter Garden Theater NYC after 16 performances
1959 21st NCAA Men's Basketball Championship: California beats W Va 71-70
1960 Massacre in Sharpeville, South Africa: Police open fire on a group of unarmed black South African demonstrators, killing 69 and wounding 180, The Sharpeville Massacre.
1961 Art Modell purchases Cleveland Browns for then record ($3,925,000)
1961 Beatles' 1st appearance at the Cavern Club
1962 A bear becomes the 1st creature to be ejected at supersonic speeds
1962 Bekkers of Bosch makes TV speech in Neth for birth control
1962 Dutch RC bishop Beckers declares himself in favor of birth control
1962 Philadelphia retires pitcher Robin Roberts' # 36
1963 Alcatraz, a federal penitentiary on an island in San Francisco Bay, closes.
1963 David Hendon & Douglas Cross' musical premieres in London
1964 26th NCAA Men's Basketball Championship: UCLA beats Duke 98-83
1964 Beatles' "She Loves You," single goes #1 & stays #1 for 2 weeks
1964 In Copenhagen, Denmark, Gigliola Cinquetti wins the ninth Eurovision Song Contest for Italy singing "Non ho l'età" ("I'm not old enough").
1964 UCLA completes undefeated NCAA basketball season (30-0)
1965 Kathy Whitworth wins LPGA St Petersburg Golf Open
1965 Martin Luther King Jr. leads 3,200 people on the start of the third and finally successful civil rights march from Selma to Montgomery, Alabama.
1965 NASA launches Ranger 9 which is the last in a series of unmanned lunar space probes, takes 5,814 pictures before lunar impact.
1966 Supreme Court reverses Mass ruling that "Fanny Hill" is obscene
1968 "Royals" chosen as the name of new KC AL franchise
1968 Battle of Karameh in Jordan between Israeli Defense Forces and Fatah.
1968 Hill, Hawkins & Coghill's musical premieres in London
1968 Israeli forces cross Jordan River to attack PLO bases
1968 Portuguese socialist Mario Soares banished to Sao Tomé
1969 US performs nuclear test at Nevada Test Site
1970 32nd NCAA Men's Basketball Championship: UCLA beats Jacksonville 80-69
1970 The first Earth Day proclamation is issued by San Francisco Mayor Joseph Alioto.
1970 Vinko Bogataj crashes during a ski-jumping championship in Germany; his image becomes that of the "agony of defeat guy" in the opening credits of ABC's Wide World of Sports.
1971 Gavaskar scores 1st of his 34 Test Cricket tons, 116 at Georgetown
1971 Jan Ferraris wins LPGA Orange Blossom Golf Classic
1971 Vermont seasonal snowfall totals 132.2"
1971 WCPB TV channel 28 in Salisbury, MD (PBS) begins broadcasting
1972 US Supreme Court rules states can't require 1-yr residency to vote
1973 Frank Mahovlich becomes 5th NHLer to score 500 goals
1974 Attempt made to kidnap Princess Anne in London's Pall Mall
1975 Ethiopia ends monarchy after 3000 years
1978 Padres fire Al Dark (2nd manager ever fired during spring training)
1979 Egyptian Parliament unanimously approve peace treaty with Israel
1980 On the season finale of the soap opera Dallas, the infamous character J.R. Ewing is shot by an unseen assailant, leading to the catchphrase "Who shot J.R.?"
1980 US President Jimmy Carter announces a United States boycott of the 1980 Summer Olympics in Moscow to protest the Soviet Invasion of Afghanistan.
1982 "Little Johnny Jones" opens & closes at Alvin Theater NYC
1982 Jerry Pate celebrates golf win by jumping into the water hazard
1982 Movie "Annie" premieres
1982 Nancy Lopez wins LPGA J&B Scotch Pro-Am Golf Tournament
1983 Only known typo on Time Magazine cover (control=contol), all recalled
1984 Border scores 100* v WI Trinidad after 98* in 1st cricket innings
1984 NFL owners passed the infamous anti-celebrating rule
1984 Part of Central Park is named Strawberry Fields honoring John Lennon
1984 Soviet sub crashes into USS aircraft carrier Kitty Hawk off Japan
1985 Arthur Ashe is named to Intl Tennis Hall of Fame
1985 Bloodbath at Langa (Uitenhage) South-Africa, 19 killed
1985 Canadian paraplegic athlete and humanitarian Rick Hansen begins his circumnavigation of the globe in a wheelchair in the name of spinal cord injury medical research.
1986 199.22 million shares traded in NY Stock Exchange
1986 Kania skates ladies world record 500 m (39.52 sec) & 3 km (4:18.02)
1986 Pittsburgh Associates buy Pittsburgh Pirates for $218 million
1987 PSV sells soccer player Ruud Gullit to AC Milan (Ÿ17 million)
1988 23rd Academy of Country Music Awards: Randy Travis & Hank Williams Jr
1989 1st sea test of Trident 2 missile self-destructs, Cape Canaveral
1989 Sports Illustrated reports allegations tying baseball player Pete Rose to baseball gambling.
1990 "Cat on a Hot Tin Roof" opens at Eugene O'Neill NYC for 149 perfs
1990 "Normal Life" starring Moon Unit & Dweezil Zappa premieres on CBS-TV
1990 "Sydney" starring Valerie Bertinelli premieres on CBS-TV
1990 Namibia becomes independent of South Africa after 75 years, Sam Nujoma becomes president
1991 27 lost at sea when 2 US Navy anti-submarine planes collide
1991 Largest wrestling crowd in Japan (64,500) at Tokyo Dome, Tatsumi Fujinami beats Ric Flair for NWA wrestling championship
1991 UN Security Council panel decided to lift the food embargo on Iraq
1992 2nd WLAF season begins
1992 Pakistan scores 6-264 to overhaul NZ in exciting World Cup semi
1993 Patty Sheehan wins LPGA Standard Register Ping Golf Tournament
1993 Pope John Paul II declares Duns Scotus, a saint
1993 South Africa White Wolves kill 5 year old black girl
1994 66th Academy Awards "Schindler's List," Tom Hanks & Holly Hunter win
1994 Anne P Sidamon-Eristoff named chairwoman of Museum of Natl History
1994 Dudley Moore arrested for hitting girlfriend
1994 Watne Gretzky ties Gordie Howe's NHL record of 801 goals
1995 NJ officially dedicates the Howard Stern Rest Area along Route 295
1995 NYC agrees to sell it's 2 owned radio stations (WNYC AM & FM)
1996 "Night of the Iguana" opens at Criterion Theater NYC for 68 perfs
1997 Ice Dance won by Oksana Grishuk & Evgeny Platov (Rus)
1997 In a Tel Aviv, Israel coffee shop, a suicide bomber kills 3 and injures 49.
1997 Wrestlemania XIII
1998 Good Friday Agreement signed in Northern Ireland.
1999 Bertrand Piccard and Brian Jones become the first to circumnavigate the Earth in a hot air balloon.
2002 British schoolgirl Amanda Dowler is abducted in broad daylight on her way home from Heathside School in Walton-on-Thames, Surrey.
2002 In Pakistan, Ahmed Omar Saeed Sheikh along with three other suspects are charged with murder for their part in the kidnapping and killing of Wall Street Journal reporter Daniel Pearl.
2004 In Malaysia, the 11th Federal and State elections are held, returning the ruling coalition Barisan Nasional to power with an increased majority.
2006 Immigrant workers constructing the Burj Dubayy in Dubai, The United Arab Emirates and a new terminal of Dubai International Airport join together and riot, causing $1M in damage.
2012 Five former Guatemalan paramilitaries are sentenced to 7,710 years in jail for their role in the Plan de Sanchez massacre in 1982
2012 Greek Parliament votes in favour of an international bailout deal
2013 12 people are killed and 30 are injured by a car bombing in Peshawar, Pakistan
2013 24 people are killed and 100 are injured by a tornado and hail storm in southern China
2013 42 people are killed and 84 are injured by a bombing in a mosque in Damascus, Syria
2013 A barter dispute loses control and results in 10 people being killed, 20 injured, and 4 mosques being burnt to the ground in Myanmar
2013 At least 45 people drown and 60 are missing after a Nigerian boat sinks off the shore of Gabon
2013 Martin Gould defeats Ali Carter to win the snooker 2013 Championship League
2013 The European Space Agency reveals new data that indicates that the universe is 13.82 billion years old
2014 Russia formally annexes Crimea amid international condemenation
Born on March 21st
1466 French van Brederode, leader Hoeksen
1474 Angela Merici, Italian monastery founder/saint
1521 Maurice, Elector of Saxony (1547-53) (d. 1553)
1527 Hermann Finck, German composer (d. 1558)
1609 Jan II Kazimierz, cardinal/King of Poland (1648-68)
1624 Francois Roberday, composer
1642 Georg Schmezer, composer
1685 Johann Sebastian Bach, German composer (Mattheus-Passion) (d. 1750)
1708 Caspar Ruetz, composer
1713 Francis Lewis, American signer of the Declaration of Independence (d. 1803)
1716 Josef Ferdinand Norbert Seger, composer
1763 Jean Paul, German writer (d. 1825)
1765 Henry Fagel, Dutch/English baron/diplomat
1768 Jean-Baptiste-Joseph Fourier, mathematician/Egyptologist
1768 Joseph Fourier, French mathematician (d. 1830)
1779 Alexis Garaude, composer
1801 Maria Theresa of Tuscany, Queen of Sardinia (d. 1855)
1806 Benito Pablo Juarez, Mexican statesman and national hero, president of Mexico (1858-72) (d. 1872)
1811 Nathaniel Woodard, English educationalist (d. 1891)
1813 James Jesse Strang, King of Mormons on Beaver Is, MI (1850-56)
1820 Frank Mori, composer
1835 Thomas Hayward, English cricketer (d. 1876)
1836 Jesus Monasterio, composer
1839 Modest Petrovich Mussorgsky, Russian composer (Boris Gudunov, Night on Bald Mt) (d. 1881)
1854 Alick A C Bannerman, Australian cricketer (brother of Charles, Australia 1878-1893) (d. 1924)
1863 George Owen Squier, American inventor and Major General in U.S. Signal Corp (d. 1934)
1863 Hugo Kaun, composer
1866 Antonia Caetana de Paiva Pereira Maury, astronomer
1869 Albert Kahn, architect, originated modern factory design
1869 Florenz Ziegfeld, theater producer (Ziegfield Follies) (d. 1932)
1876 John Tewksbury, American athlete (d. 1968)
1878 Thurlow Weed Lieurance, composer
1880 Gilbert M. 'Broncho Billy' Anderson, American actor (d. 1971)
1880 Hans Hofmann, German/US painter (Search for the Real)
1880 Wilhelm Pessler, German sociologist
1881 Hermann Sandby, composer
1882 Aleksander Kesküla, Estonian politician and nationalist (d. 1963)
1882 Gilbert M Anderson, [Max Aronson], Little Rock AR
1883 Jules van Nuffel, composer
1884 George D Birkhoff, US mathematician (Aesthetic measure)
1885 Pierre Renoir, French stage and film actor and director (d. 1952)
1887 Edwin Scharff, German "entartet" painter/sculptor
1891 Jonathan Hale, actor (Saint's Double Trouble, Saint Strikes Back)
1893 Geoffrey Dearmer, poet
1895 Zlatko Balokovic, Croatian violinist (d. 1955)
1900 Eugenie Leontovitch, Moscow Russia, actor (Homicidal)
1900 Paul Klecki/Kletzki, Polish violinist/composer/conductor
1901 Carmelita Geraghty, Rushville IN, actress (My Best Girl, Texas Ranger)
1901 Karl Arnold, German politician (d. 1958)
1901 Richard Leslie Hill, historian
1902 Carl Jaffe, Hamburg Germany, actor (1st Man in Space, Escapement)
1902 Eddie James "Son" House, folk blues musician (Delta Blues)
1902 Son House, American musician (d. 1988)
1902 William Downie Forrest, journalist
1904 Forrest Mars Sr., American candymaker (d. 1999)
1904 Nikolaos Skalkottas, Greek composer (d. 1949)
1905 Phyllis McGinley, US, poet (Pulitzer 1961, Love Letters)
1906 Jim Thompson, American designer and businessman
1906 John D Rockefeller III, billionaire philanthropist (oil)
1908 Maurice Stans, rocker
1910 M S Khan, Bangladeshi intellectual (d. 1978)
1910 Nick Castle, Bkln, choreographer (Dinah Shore, Judy Garland)
1911 John Paxton, screenwriter (On The Beach, Kotch, Farewell My Lovely)
1912 Peter Bull, actor/author (Executioner, Tom Jones, Dr Strangelove)
1913 George Abecassis, English race car driver (d. 1991)
1913 George Ghita Ionescu, academic
1913 Heinz "Pritzl" Bär, German fighter pilot (d. 1957)
1913 Max Youngstein, NYC, producer (United Artists)
1914 Herman Siles Zuazo, politician
1914 Paul Tortelier, French cellist (d. 1990)
1917 Frank Hardy, Australian author (d. 1994)
1917 Yigael Yadin, Israeli archeologist, politician, and Military Chief of Staff (d. 1984)
1918 Joe Carveth, NHL forward (scored 20 or more goals in 3 seasons)
1918 Patrick J. Lucey, American politician, Wisconsin governor 1971-1977
1919 Geoffrey Pinnington, journalist
1919 Lois Collier, SC, actress (Mary-Boston Blackie, Slave Girl)
1920 Bruno Maderna, composer
1920 Georg Ots, Estonian singer (d. 1975)
1920 Manolis Chiotis, Greek bouzouki virtuoso and song writer (d. 1970)
1921 Antony Hopkins, composer
1921 Arthur Grumiaux, Belgian violinist (d. 1986)
1921 Logan Ramsey, Long Beach California, actor (Head, Joy Sticks, Say Yes)
1922 Russ Meyer, American film director and producer (d. 2004)
1923 Mort Lindsey, Newark NJ, orchestra leader (Merv Griffin Show)
1923 Philip Abbott, American actor (Arthur Ward-The FBI) (d. 1998)
1923 Shri Mataji Nirmala Srivastava, Founder of Sahaja Yogav
1924 Karl Heinz Fussl, composer
1925 Hugo Koblet, Swiss cyclist (d. 1964)
1925 John E Grotberg, (Rep-R-IL, 1985-86)
1925 Peter Brook, British stage director and producer, TV writer (1776)
1926 Andre Delvaux, Heverie Belgium, director/writer (Benvenuta)
1926 Virginia Weidler, Hollywood CA, actress (Babes on Broadway)
1927 Hans-Dietrich Genscher, German minister of Foreign affairs (FDP)
1928 Evelyn Ruth Anderson, composer
1928 James W Kinnear, Pittsburgh Pa, CEO (Texaco)
1928 Peter Hacks, German playwright (Tie Windloch)
1929 James Coco, Bronx NY, actor (Man of La Mancha, Murder by Death)
1929 Jules Verne Berman, space & science reporter (ABC-TV)
1929 Maurice Catarcio, wrestler (d. 2005)
1930 James Coco, actor (d. 1987)
1931 Ivan William Hannaford, sociologist
1932 Joseph Silverstein, American violinist and conductor (Denver Symphony Orch)
1932 Walter Gilbert, American chemist, Nobel Prize laureate
1933 John Hall, English real estate developer/multi-millionaire
1933 Michael Heseltine, British minister of Defense (1986)/MP
1934 Al Freeman, Jr., American actor (One Life to Live, My Sweet Charlie)
1934 Lister Carney, Bellaire Oh, 200m runner (Olympic-silver-1960)
1935 Brian Clough, English footballer and football manager (d. 2004)
1935 Hubert Fichte, writer
1936 Ed Broadbent, Canadian politician
1936 Marek Stachowski, composer
1936 Mike Westbrook, British jazz composer, bandleader and pianist
1937 Tom Flores, Fresno California, NFL quarterback/coach (Raiders)
1938 Grahame Thomas, cricketer (Australian batsman of the mid-60's)
1938 Wilf Corrigan, English/US electronic manufacturer (LSI Logic)
1939 Kathleen Widdoes, Wilmington Del, actress (Without a Trace)
1939 Martha Hudson, Eastman Ga, 4X100m relayer (Olympic-gold-1960)
1940 Solomon Burke, American singer
1941 Dirk D Frimout, Belgium, cosmonaut
1941 Malcolm Francke, cricketer (leg-spinner, Ceylon 1956 to Qld 1984)
1942 Françoise Dorléac, French actress (d. 1967)
1943 Antal Dunai, Hungary, soccer player (Olympic-gold-1968)
1943 Hartmut Haenchen, German conductor
1943 István Gyulai, Hungarian General Secretary of the IAAF (d. 2006)
1943 Vivian Stanshall, English musician, artist, actor, writer, Bonzo Dog Doo Dah Band (d. 1995)
1944 Charles Edward Greene, Pine Bluff Ark, 4x100m runner (Oly-gold-1968)
1944 Henrik Colding-Jorgensen, composer
1944 Jamary Oliveira, composer
1944 Marie-Christine Barrault, French actress (Stardust Memories)
1945 Rosemary Stone, American musician (Sly & the Family Stone)
1945 Vernon Guy, US gospel singer (Cool Sounds, Sharpees)
1946 Ray Dorset, English musician (Mungo Jerry)
1946 Timothy Dalton, British actor (James Bond-Living Daylights)
1948 Scott Fahlman, American computer scientist
1949 Alvin Kallicharran, cricketer (wonderful West Indies LHB 1972-81)
1949 Eddie Money (Mahoney), American musician (Take Me Home Tonight)
1949 Slavoj Žižek, Slovenian sociologist, philosopher and cultural critic
1950 Peter Banks, rocker (Yes)
1950 Roger Hodgson, English musician, former member of Supertramp (Supertramp)
1951 Helena Antonaccio, playmate (June, 1969)
1951 Russell Thompkins Jr, American singer (The Stylistics)
1952 Chris O'Connell, Musician
1953 Carl Wolfson, American comedian (Thicke of the Night)
1953 Shotgun Johnson (Robert), drummer (KC & the Sunshine Band-Give it Up)
1954 Mary Jane Smith, Van Nuys Ca, WPVA volleyballer (National-9th-1993)
1955 Barbel Wockel-Eckert, German DR, sprinter (Olympic-4 gold-1976, 80)
1955 Dimitrios Papadimoulis, Greek politician
1955 Jean Marie Hon, SF California, actress (Jane-Man From Atlantis)
1956 Guy Chadwick, English guitarist, vocalist and songwriter (The House of Love)
1956 Ingrid Kristiansen, Norwegian marathoner (Olympic-4th-1984, Bost-86, 89)
1957 Sabrina Le Beauf, New Orleans La, actress (Sondra-Crosby Show)
1958 Brad Hall, Santa Barbara California, comedian (SNL)
1958 Gary Oldman, English actor (Sid & Nancy, Criminal Law, State of Grace)
1958 Marlies Gohr, German DR, sprinter (Olympic-gold-1976, 80)
1958 Sabrina Le Beauf, American actress
1959 Nobuo Uematsu, Japanese composer
1959 Sarah Jane Morris, English Singer
1959 Yuval Rotem, Israeli Ambassador
1960 Ayrton Senna, Brazilian race car driver and three-time F1 World Champion (d. 1994)
1960 Benito de Leon, Filipino military officer
1960 Dale Baze, jockey
1960 Guy Chadwick, English singer/songwriter (House of Love)
1960 Robert Sweet, American drummer
1961 Kassie Wesley, Ky, actress (Evil Dead 2, Blair-One Life to Live)
1961 Lothar Matthäus, German footballer
1961 Shawn Lane, American guitar virtuoso (d. 2003)
1961 Slim MacDonnell, Jim Phantom rock percussionist (Stray Cats)
1961 Wei Wang, Beijing China, US table tennis player (Olympics-96)
1962 Kathy Greenwood, Canadian actress
1962 Mark Waid, American comic book writer
1962 Matthew Broderick, American actor (WarGames, Biloxi Blues)
1962 Rosie O'Donnell, American comedian, actress, talk show host, and publisher (League of Their Own, Flintstones, Rosie)
1963 Ronald Koeman, Dutch footballer and football manager (Ajax, PSV, Barcelona, Feyenoord)
1963 Shawn Lane, American guitar virtuoso (Vixen-Rev It Up) (d. 2003)
1963 Shawon Dunston, American baseball player, infielder (SF Giants)
1964 Ahmed Radhi, Iraqi international football star
1964 Jesper Skibby, Danish professional cyclist
1965 Xavier Bertrand, French politician
1966 Al Iafrate, Dearborn Mich, NHL defenseman (San Jose Sharks)
1966 Karen Lunn, Cowra Australia, LPGA golfer (1993 Women's British Open)
1966 Matthew Maynard, cricketer (big hitting Glamorgan & England player)
1967 Adrian Chiles, British television and radio presenter
1967 Elaina Oden, Orange CA, volleyball middle blocker (Oly-bronze-92, 96)
1967 Jonas "Joker" Berggren, Swedish musician (Ace of Base)
1967 Maxim Reality, British MC (The Prodigy)
1967 Troy Westwood, CFL kicker (Winnipeg Blue Bombers)
1968 Cameron Clyne, Australian businessman
1968 DJ Premier (Preemo), hip hop producer
1968 Erwin Vanderbroeck, Dutch soccer player (Roda JC)
1968 Greg Ellis, English actor
1968 Jeff Lazaro, Waltham Mass, US hockey forward (Olympics-1994)
1968 Johan Garpenlov, Stockholm Swe, NHL left wing (Florida Panthers)
1968 Mark Sander, WLAF linebacker (Scottish Claymores)
1968 Samantha Leah Dorman, American playmate (Sept, 1991)
1968 Scott Williams, American basketball player, NBA forward (Phila 76ers)
1968 Shin Seung Hun, South Korean ballad singer
1969 Ali Daei, Iranian footballer
1969 Jennifer Lyn Jackson, Cleveland Ohio, playmate (April, 1989)
1969 Mark Allen, Australia, Australasia golfer
1970 Shiho Niiyama, Japanese voice actress
1971 Hason Graham, NFL wide receiver (NE Patriots)
1972 Boris Mironov, Moscow, NHL defenseman (Team Russia Oly-S-98, Edmonton)
1972 Chris Ball, Costa Mesa California, kayak (alt-Olympics-96)
1972 Chris Candido, professional wrestler (d. 2005)
1972 Frank West, CFL defensive back (Hamilton Tiger Cats)
1972 John Leach, CFL running back (Toronto Argonauts)
1972 Large Professor, hip hop artist
1972 Michele Michael, Miss Maryland USA (1996)
1973 Ananda Lewis, American model and television personality
1973 Chiou Hai Ta, Miss Taiwan ROC Universe (1997)
1973 Jerry Supiran, American actor
1973 Larry Bowie, running back (Washington Redskins)
1973 Stuart Nethercott, English footballer
1974 Edsel Dope, American singer (Dope)
1974 Jose Clayton, Tunisian footballer
1974 Laura Allen, American actress
1974 Rhys Darby, New Zealand comedian
1975 Fabricio Oberto, Argentine basketball player
1975 Justin Pierce, British actor (d. 2000)
1975 Mark Williams, Welsh snooker player
1975 Vitaly Potapenko, Ukrainian basketball player, NBA center (Cleveland Cavaliers)
1977 Charles Blackstone, American author
1978 Charmaine Dragun, Australian news anchor (d. 2007)
1978 Cristian Guzmán, Dominican baseball player
1978 Kevin Federline, American dancer/hip hop artist
1978 Nick Baines, English keyboardist for rock band Kaiser Chiefs
1978 Rani Mukherjee, Indian actress
1980 Deryck Whibley, Canadian guitarist and singer (Sum41)
1980 Lee Jin, South Korean actress
1980 Marit Bjørgen, Norwegian cross-country skier
1980 Ronaldinho Gaucho, Brazilian international footballer
1982 Aaron Hill, American baseball player
1982 Colin Turkington, British racing driver
1982 Jocie Kok, Chinese-Singaporean female singer
1985 Adrian Peterson, American Football player
1985 Ryan Callahan, American hockey player
1988 Erik Johnson, American ice hockey player
1988 Lee Cattermole, English footballer
1989 Rochelle Wiseman, British singer (The Saturdays)
1989 Takeru Satoh, Japanese actor
1990 Mandy Capristo, German Singer (Monrose)
1991 Luke Chapman, English footballer
2004 Count Claus-Casimir of Orange-Nassau, Jonkheer van Amsberg
Died on March 21st
1063 Blessed Richeza of Lotharingia, venerated in Roman Catholicism, wife of King Mieszko II of Poland
1076 Robert I, Duke of Burgundy (b. 1011)
1181 Taira Kiyomori, Japanese Feudal general (b. 1118)
1306 Robert II, Duke of Burgundy (b. 1248)
1487 Nicholas of Flue, Swiss hermit and saint (b. 1417)
1538 Hugo, earl of Leisnig, governor of Frisia
1556 Thomas Cranmer, Archbishop of Canterbury (burned at the stake) (b. 1489)
1617 Pocahontas, Native American, daughter of Powhatan (b. 1595)
1652 Vredius (Olivier de Wree), Flem historian/mayor (Brugge)
1654 Johann Neukrantz, composer
1656 Armagh James Ussher, Archbishop (said world began 4004 BC)
1656 James Ussher, Irish Anglican archbishop (b. 1581)
1676 Henri Sauval, French historian (b. 1623)
1729 John Law, Scottish economist (b. 1671)
1734 Gunther Jacob Wenceslaus, composer
1734 Robert Wodrow, Scottish historian (b. 1679)
1751 Johann Heinrich Zedler, German publisher (b. 1706)
1762 Nicolas Louis de Lacaille, French astronomer (b. 1713)
1768 Jan J Mauricius, Dutch governor-gen of Suriname (1742-51)
1772 Jacques-Nicolas Bellin, French cartographer (b. 1703)
1793 Johann Michael Schmidt, composer
1795 Giovanni Arduino, Italian geologist (b. 1714)
1801 Andrea Luchesi, Italian composer (b. 1741)
1804 Louis-Antoine-Henri de Bourbon-Condé (executed) (b. 1772)
1810 Philippe-Joseph van den Berghe graaf Limmighe, Brabants ships
1843 Guadalupe Victoria, first President of Mexico (b. 1786)
1843 Robert Southey, English poet (b. 1774)
1844 Leopold F J J J van Sassen Ysselt, Dutch politician
1850 Miguel Pedrorena, American settler
1857 Abraham J van der Aa, lexicographer (Biograph dictionary)
1863 Edwin Vose Sumner, American Civil War general (Fair Oaks) (b. 1797)
1881 Samuel Courtauld, American-born textile magnate (b. 1793)
1884 Ezra Abbot, American bible scholar (b. 1819)
1894 Jacob Rosenhaim, composer, dies at 80
1910 Nadar, French photographer (b. 1820)
1915 Frederick Winslow Taylor, American inventor (b. 1856)
1916 Victor de Stuers, Dutch art expert, dies at 72
1920 Federigo Tozzi, Ital writer/journalist (Torre, Tre Croci), dies at 37
1921 "Big Jim" Colisimo, US gangster, murdered by Al Capone
1934 Franz Schreker, Austrian composer (b. 1878)
1934 Lilyan Tashman, actor (Bulldog Drummond)
1936 Alexander Konstantinovich Glazunov, Russian composer (Chopiniana) (b. 1865)
1938 Oscar Apfel, actor (Inspiration)
1939 Evald Aav, composer
1941 Robert Liefmann, German economist (Kartelle und Trusts)
1945 Artur Nebe, German SS officer (b. 1894)
1945 J Woortman, Dutch resistance fighter
1951 Willem Mengelberg, Dutch conductor (b. 1871)
1952 Wilhelm Albrecht, German SD-chief, executed
1954 Harry Lawrence Freeman, composer
1955 Muriel Aked
1958 Cyril M. Kornbluth, American writer (Space Merchants) (b. 1923)
1969 Gerhart Fritsch, writer
1970 Manolis Chiotis, Greek songwriter and musician (b. 1920)
1970 Marlen Haushofer, writer
1973 Antoni Szalowski, composer
1974 Candy Darling (James Slattery), female impersonator
1975 Berend Giltay, composer
1975 Joe Medwick, baseball player (b. 1911)
1975 Ralph Hawtrey, economist (multiplier)
1980 Angelo Bruno, American mobster (b. 1910)
1980 Gideon Fagan, composer
1980 Peter Stoner, American mathematician, astronomer and Christian apologist (b. 1888)
1982 Harry H Corbett, Brittish actor (Steptoe & Son, Jabberwacky)
1984 Shauna Grant, American actress (suicide) (b. 1963)
1985 Michael Redgrave, actor (Goodbye Mr Chips, Mr Arkadin)
1985 Salvador Ley, composer
1985 Sir Michael Redgrave, English actor (b. 1908)
1986 August de Boodt, Belgian politician
1987 Dean Paul Martin, American musician (Billy-Misfits of Science) (b. 1951)
1987 Robert Preston, American actor (Harold Hill-Music Man) (b. 1918)
1989 Milton Frome, actor (Family Jewels)
1991 Leo Fender, American guitar manufacturer (Fender guitar) (b. 1909)
1992 John Ireland, Canadian film actor and director (Rawhide) (b. 1914)
1992 Natalie Sleeth, American composer (b. 1930)
1994 Dack Rambo, American actor (Jack Ewing-Dallas) (b. 1941)
1994 Lili Damita, French actress (Bridge of San Luis Rey), wife of Errol Flynn (b. 1904)
1994 Macdonald Carey, American actor (Days of Our Lives) (b. 1913)
1995 Daan Wildschut, Dutch painter/author
1995 Etienne Martin, French sculptor
1995 Norman Schwartz, record Producer
1995 Robert Urquhart, actor (Dunkirk, Bulldog Breed)
1996 Eric Brand, diplomat
1996 Frank Murray, police Officer
1997 W. V. Awdry, English children's writer (b. 1911)
1998 Galina Ulanova, Russian prima ballerina assoluta (b. 1910)
1999 Ernie Wise, British comedian (b. 1925)
2001 Anthony Steel, English actor (b. 1920)
2001 Chung Ju-yung, Korean industrialist (b. 1915)
2001 Norma MacMillan, Canadian voice actress (b. 1921)
2002 Herman Talmadge, American politician (b. 1913)
2003 Umar Wirahadikusumah, Fourth Vice President of Indonesia (b. 1924)
2004 Ludmilla Tchérina, French ballet dancer and actress (b. 1924)
2005 Barney Martin, American actor (b. 1923)
2005 Bobby Short, American singer (b. 1924)
2007 Drew Hayes, American writer and graphic artist (b. 1969)
2007 Kevin Whitrick, first British man to commit suicide on a live chatroom (b. 1964)
2007 Sven O. Høiby, the father of Crown Princess Mette-Marit of Norway (b. 1936)
2008 Guillermo Jullian de la Fuente, Chilean architect (b. 1931)
2009 Walt Poddubny, Canadian ice hockey player (b. 1960)
2010 Wolfgang Wagner, German opera director (b. 1919)
2011 Gerd Klier, German footballer (b. 1944)
2011 Ladislav Novák, Czech footballer (b. 1931)
2011 Loleatta Holloway, American singer (b. 1946)
2011 Pinetop Perkins, Member of the Blues Hall of Fame (b. 1913)
2013 Pietro Mennea, Italian athlete (b. 1952)
2013 Chinua Achebe, Nigerian poet and novelist
2014 James Rebhorn, American actor
2015 Chuck Pednarik 'Concrete Charlie', American professional football player for the Philadelphia Eagles
2015 Leon Brittan, [Baron Brittan of Spennithorne] British politician and Home Secretary
2015 Jackie Trent, English singer-songwriter (Neighbours theme) and actress
2016 Andrew Grove, Hungarian-born American computer chip manufacturer (Intel Corporation)
2016 Peter Brown [Pierre Lind de Lappe], American actor (Lawman, Laredo, Bold & Beautiful)
2016 Robert McNeill Alexander, British zoologist (estimated speed of dinosaurs)