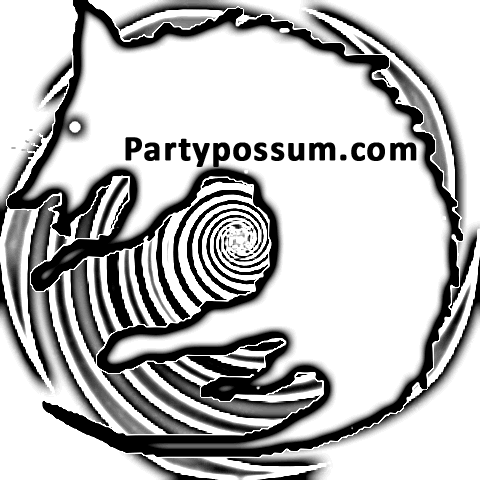 Holidays and Festivals
German-American Day (United States)
Armed Forces Day (Egypt) * (see below)
Come and Take it Day
Mad Hatter Day
Physician Assistant Day
Jackie Mayer Rehab Day
Christian Feast Day of Blessed Marie-Rose Durocher
Christian Feast Day of Bruno of Cologne
Christian Feast Day of Faith
Christian Feast Day of Mary Frances of the Five Wounds of Jesus
Christian Feast Day of Sagar of Laodicea
* Armed Forces Day (Egypt), commemorates the October War in 1973.
Fête de la Âne Translation: Donkey Day (French Republican)
The 15th day of the Month of Vendémiaire in the French Republican Calendar
Toast of The Day
"Here's to our native land! May we live for it and die in it."
- Traditional
Drink of The Day
Apple Martini
1 Part Vodka
1 Part Apple Pucker
Shake and Strain into a Cocktail Glass. Garnish With A Cherry
Wine of The Day
Quasar (2007) "Perfecto"
Style - Cabernet Sauvignon
Central Valley
$25
Beer of The Day
- Eastern Hemisphere -
Schneider Weisse Original
Brewer - Schneider Weisse, Kelheim, Germany
- Western Hemisphere -
Old Harbor Taina
Brewer - Old Harbor Brewery San Juan, Puerto Rico
Style - South German-Style Weizenbock
Joke of The Day
There were these two guys out hiking when they came upon an old, abandoned mine shaft. Curious about its depth they threw in a pebble and waited for the sound of it striking the bottom, but they heard nothing. They went and got a bigger rock, threw it in and waited. Still nothing. They searched the area for something larger and came upon a railroad tie. With great difficulty, the two men carried it to the opening and threw it in. While waiting for it to hit bottom, a goat suddenly darted between them and leapt into the hole!
The guys were still standing there with astonished looks upon their faces from the actions of the goat when a man walked up to them. He asked them if they had seen a goat anywhere in the area and they said that one had just jumped into the mine shaft in front of them! The man replied, "Oh no. That couldn't be my goat, mine was tied to a railroad tie."
Quote of The Day
"Not to perambulate the corridors in the hours of repose in the boots of ascension."
- Actual sign In an Austrian hotel catering to skiers
October Observances
Adopt A Shelter Dog Month
American Cheese Month
American Pharmacist Month
Antidepressant Death Awareness Month
Apple Jack Month
Apple Month
Awareness Month
Bat Appreciation Month
Breast Cancer Awareness Month
Caffeine Addiction Recovery Month
Celebrate Sun Dried Tomatoes Month
Celebrating The Bilingual Child Month
Celiac Disease Awareness Month
Children's Magazine Month
Christmas Seal Campaign (10/1-12/31)
Church Library Month
Church Safety and Security Month
Class Reunion Month
Clergy Appreciation Month
Co-op Awareness Month
Computer Learning Month
Cookie Month
Cut Out Dissection Month
Diversity Awareness Month
Down Syndrome Awareness Month
Dyslexia Awareness Month
Eat Better, Eat Together Month
Eat Country Ham Month
Emotional Intelligence Awareness Month
Emotional Wellness Month
Employee Ownership Month
Energy Management is a Family Affair, Improve Your Home Month (10/1-3/31)
Fair Trade Month
Feral Hog Month or Hog Out Month
Financial Planning Month
Gay and Lesbian History Month
German-American Heritage Month
Global Diversity Awareness Month
Go Hog Wild, Eat Country Ham Month
Halloween Safety Month
Head Start Awareness Month
Health Literacy Month
Home Eye Safety Month
Intergeneration Month
International Augmentative & Alternative Communication (AAC) Awareness Month
International Drum Month
International Starman Month
International Strategic Planning Month
International Walk To School Month
Italian-American Heritage Month
LGBT History Month
Long Term Care Planning Month
Lupus Awareness Month
Month of Free Thought
National "Gain The Inside Advantage" Month
National AIDS Awareness Month
National Animal Safety and Protection Month
National Arts & Humanities Month
National Audiology Awareness Month
National Bake and Decorate Month
National Book Month
National Bullying Prevention Awareness Month
National Canine Good Health Month
National Caramel Month
National Chili Month
National Chiropractic Month
National Communicate with Your Kid Month
National Construction Toy Month
National Cookbook Month
National Crime Prevention Month
National Critical Illness Awareness Month
National Cyber Security Awareness Month
National Dental Hygiene Month
National Depression Education & Awareness Month
National Diabetes Month
National Disability Employment Awareness Month
National Domestic Violence Awareness Month
National Down Syndrome Month
National Ergonomics Month
National Family Sexuality Education Month
National Field Trip Month
National Gain the Inside Advantage Month
National Go On A Field Trip Month
National Kitchen & Bath Month
National Liver Awareness Month
National Medical Librarian Month
National Orthodontic Health Month
National Physical Therapy Month
National Pizza Month
National Popcorn Popping Month
National Pregnancy and Infant Loss Awareness Month
National Protect Your Hearing Month
National RSV Awareness Month
National Reading Group Month
National Roller Skating Month
National Sarcastic Awareness Month
National Seafood Month
National Spina Bifida Awareness Month
National Stamp Collecting Month
National Sudden Infant Death Syndrome (SIDS) Awareness Month
National Toilet Tank Repair Month
National Vegetarian Month
National Window Covering Safety Month
National Work and Family Month
Organize Your Medical Information Month
Pear and Pineapple Month
Photographer Appreciation Month
Polish American Heritage Month
Positive Attitude Month
Raptor Month
Rett Syndrome Awareness Month
Rhizomes and Persimmons Month
Rhubarb Month
Right Brainers Rule! Month
Sausage Month
Second Binary Month (2of 3) (0s and 1s)
Self-Promotion Month
Spinach Lovers Month
Squirrel Awareness Month (Different Than Squirrel Appreciation Day in January)
Tackling Hunger Month
Talk About Prescriptions Month
Wishbones for Pets Month (10/15 - 11/30)
Women's Small Business Month
Workplace Politics Awareness Month
World Blindness Awareness Month
World Menopause Month
Observances this Week
Customer Service Week,
First Week of October

Universal Children's Week,
First Week of October

Get Organized Week,
First Week of October

Albuquerque International Balloon Fiesta,
First Friday through Monday in October
World Space Week,
October 4th through 10th

National Metric Week,
First Full Week with October 10th
National Physicians Assistant Week,
First Full Week in October

Emergency Nurses Week,
First Full Week in October

Fire Prevention Week,
First Full Week in October

Great Books Week,
First Full Week in October

Mental Illness Awareness Week,
First Full Week in October

Mystery Series Week,
First Full Week in October

National Carry A Tune Week,
First Full Week in October

National Work From Home Week,
First Full Week in October

Nuclear Medicine Week,
First Full Week in October

Customer Service Week,
First Work Week in October

Kids' Goal Setting Week,
First Work Week in October

Financial Planning Week,
First Full Week in October Monday through Sunday in October

Spinning & Weaving Week,
First Full Week Monday-Sunday in October
Historical Events on October 6th
Born on October 6th
Died on October 6th