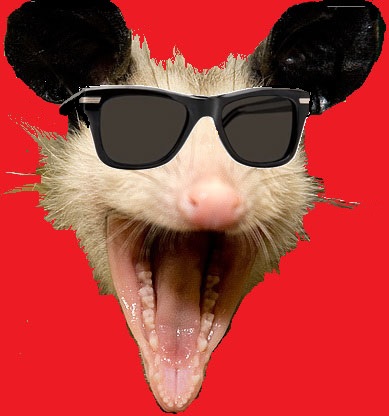 Holidays and Festivals
Saint Joseph's Day (Sicily, USA, Philippines) * CLICK HERE
Swallows Return to San Juan Capistrano Day * (see below)
Father's Day (Bolivia, Honduras, Canton Ticino (SWI), Liechtenstein) * CLICK HERE
Dia del Pare (Andorra) * CLICK HERE
Día del Padre (Spain) * CLICK HERE
Festa del Papà (Italy) * CLICK HERE
Dia do Pai (Portugal) * CLICK HERE
The Kashubians' Unity Day
National Day of Oil (Iran)
Save the Florida Panther Day (Florida)
Fiesta de las Fallas Finale, La Cremà, The commemoration of Saint Joseph (Spain)
Operation Iraqi Freedom Day, Anniversary of Operation Iraqi Freedom (2003)
National Quilting Day
Worm Moon
Companies That Care Day
Poultry Day
National Chocolate Caramel Day
Las Fallas, celebrated on the week leading to March 19. (Valencia)
The first day of Quinquatria, held in honor of Minerva. (Roman Empire)
Mojoday (Discordianism)
Christian Feast Day of Joseph (Western Christianity)
* "Return of the Swallow", annual observance of the swallows' return to Mission San Juan Capistrano in California.
Fête de la Frêne Translation: Ash tree Day (French Republican)
The 29th day of the Month of Ventôse in the French Republican Calendar
Toast of The Day
"If you're enough lucky to be Irish...
You're lucky enough!"
- Traditional Irish
Drink of The Day
Vodka Press
1 Part Vodka
Fill with Club Soda
Top with 1 part 7-up
Wine of The Day
Magnotta 2007 Limited Edition, "Toro Nero"
Style - Cabernet Sauvignon
Ontario
$20
Beer of The Day
Pullman's Reserve
Brewer - Flossmoor Station Restaurant & Brewery ; Flossmoor, Illinois, USA
Lexington, KY
Style - Barrel Aged
Joke of The Day
An Irishman goes into the confessional box after years of being away from the Church.
There's a fully equipped bar with Guinness on tap. On the other wall is a dazzling array of the finest cigars and chocolates. Then the priest comes in.
"Father, forgive me, for it's been a very long time since I've been to confession, but I must first admit that the confessional box is much more inviting than it used to be."
The priest replies: "Get out. You're on my side"
Quote of the Day
"Life is a waste of time, time is a waste of life, so get wasted all of the time and have the time of your life."
- Michelle Mastrolacasa
Whiskey of The Day
Neill's Single Malt Irish Whiskey
Price: $45 (750)
March Observances
Adopt A Rescued Guinea Pig Month
American Red Cross Month or Red Cross Month
Bell Peppers and Broccoli Month
Berries and Cherries Month
Brain Injury Awareness Month
Child Life Month
Colic Awareness Month
Colorectal Cancer Education and Awareness Month (Different sponsor than National Colorectal Cancer Awareness Month)
Credit Education Month
Deaf History Month (3/13 to 4/15)
Deep Vein Thrombosis (DVT) Month
Employee Spirit Month
Exotic Winter Fruit, Leeks and Green Onions Month
Expanding Girls' Horizons in Science and Engineering Month
National Expect Success Month
Holy Humor Month
Honor Society Awareness Month
Humorists Are Artists Month
International Expect Success Month
International Ideas Month
International Listening Awareness Month
International Mirth Month
International Women's Month
Malignant Hypertension Awareness & Training Month
March for Babies (March and April)
Music In Our Schools Month
National Athletic Training Month
National Caffeine Awareness Month
National Cheerleading Safety Month
National Chronic Fatigue Syndrome Awareness Month
National Clean Up Your IRS Act Month
National Color Therapy Month
National Colorectal Cancer Awareness Month (Different sponsor than Colorectal Cancer Awareness Month)
National Craft Month
National Ethics Awareness Month
National Eye Donor Month
National Frozen Food Month
National Irish-American Heritage Month
National Kidney Month
National Kite Month (3/31-4/30)
National March Into Literacy Month
National Multiple Sclerosis Education & Awareness Month
National Nutrition Month
National On-Hold Month
National Optimism Month
National Peanut Month
National Social Work Month
National Umbrella Month
National Women's History Month
Optimism Month
Play-the-Recorder Month
Poetry Month
Poison Prevention Awareness Month
Red Cross Month
Save Your Vision Month
Sing With Your Child Month
Small Press Month
Social Workers Month
Spiritual Wellness Month
Steroid Abuse Prevention Month
Supply Management Month
Umbrella Month, Natl
Vulvar Health Awareness Month
Workplace Eye Health and Safety Month
Workplace Eye Wellness Month
Youth Art Month
Observances this Week
St. Patrick's Week, Third Week in March
Inhalants and Poisons Awareness Week, Third Week in March
Consider Christianity Week, Week Starting Second Sunday Before Easter
Campfire USA Birthday Week, Third Full Week in March
Health Information Professionals Week, Third Full Week in March
National Animal Poison Prevention Week, Third Full Week in March
National Inhalant and Poisons Awareness Week, Third Full Week in March
Root Canal Awareness Week, Third Full Week in March
Health Information Professionals (HIP) Week, Third Full Week in March
American Chocolate Week, Third Full Week in March
Act Happy Week, Third Monday to Sunday
Flood Awareness Week, Third Work Week in March
Wellderly Week, Third Work Week in March
Wildlife Week, Third Work Week in March
World Folktales & Fables Week, Third Work Week in March
Passiontide, Last Two Weeks of Lent
Historical Events on March 19th
1227 Count Ugolino of Segna elected Pope Gregory IX
1279 A Mongolian victory in the Battle of Yamen ends the Song Dynasty in China.
1452 Frederick III of Hapsburg crowned Roman German Emperor
1524 Giovanni de Varrazano of France sights land around area of Carolinas
1540 Court of Holland names Amsterdam sheriff John Hubrechtsz a "heretic"
1563 Peace of Amboise: Rights for Huguenots
1571 Spanish troops occupy Manila
1628 Massachusetts colony founded by Englishmen
1644 200 members of Peking imperial family/court commit suicide
1682 Nationally Council accept independence of French church
1687 Explorer Robert Cavelier de La Salle, searching for the mouth of the Mississippi River, is murdered by his own men.
1702 James II's daughter Anne Stuart becomes queen of England
1748 English Naturalization Act passes granting Jews right to colonize US
1775 4 people buried by avalanche for 37 days, 3 survive (Italy)
1775 Poland & Prussia sign trade agreement
1799 Joseph Haydn's "Die Schopfung," premieres in Vienna
1803 Friedrich Schiller's "Die Braut von Messina," premieres in Weimar
1822 Boston, Mass incorporated as a city
1831 1st US bank robbery (City Bank, NY/$245,000)
1853 The Taiping reform movement occupies and makes Nanjing its capital until 1864.
1859 Opera "Faust" by Charles Gounod premieres in Paris
1861 The First Taranaki War ends in New Zealand.
1863 The SS Georgiana, said to have been the most powerful Confederate cruiser, is destroyed on her maiden voyage with a cargo of munitions, medicines and merchandise then valued at over $1,000,000. The wreck was discovered on the same day and month, exactly 102 years later by then teenage diver and pioneer underwater archaeologist E. Lee Spence.
1864 Opera "Mireille" premieres in Paris
1865 The Battle of Bentonville begins. By the end of the battle two days later, Confederate forces had retreated from Four Oaks, North Carolina, American Civil War.
1866 Immigrant ship Monarch of the Seas sinks in Liverpool; 738 die
1870 The opera "Guarany," premieres in Milan
1877 Australia beat England by 45 runs in very 1st Test match
1883 Jan Matzeliger invents 1st machine to manufacture entire shoes
1885 Louis Riel declares a Provisional Government in Saskatchewan, beginning the North-West Rebellion.
1892 3 brothers Hearne play in same Test Cricket Eng v SA (Cape Town)
1895 Los Angeles Railway established to provide streetcar service
1897 Yale defeated Penn, 30-10 in 1st major college basketball game
1906 Ermanno Wolf-Ferrari's "Quattro Rusteghi," premieres in Munich
1907 18.8 cm precipitation at Lewer's Ranch, Nevada (state record)
1914 Stanley Cup: Tor Blueshirts (NHA) sweep Vict Capitals (PCHA) in 3 game
1915 Pluto is photographed for the first time but is not recognized as a planet.
1916 Eight American planes take off in pursuit of Pancho Villa, the first United States air-combat mission in history.
1917 US Supreme Court upheld 8-hr work day for railroad employees
1918 S Potter becomes 1st US pilot to shoot down a German seaplane
1918 The U.S. Congress establishes time zones and approves daylight saving time.
1920 US Senate rejects Treaty of Versailles for 2nd time refusing to ratify League of Nations' covenant (maintaining isolation policy) (the first time was on November 19, 1919)
1921 One of the biggest engagements of the war takes place at Crossbarry, County Cork. About 100 Irish Republican Army (IRA) volunteers escape an attempt by over 1,300 British forces to encircle them, Irish War of Independence: .
1921 Italian Fascists shoot from the Parenzana train at a group of children in Strunjan (Slovenia): two children are killed, two mangled and three wounded.
1925 Angelo G Roncalli (Pope John XXIII) becomes a bishop
1927 Bloody battles between communists & nazis in Berlin
1928 "Amos & Andy" debuts on radio (NBC Blue Network-WMAQ Chicago)
1930 Nakagawa Soen accepted as a student of Katsube Keigaku Roshi
1931 Gambling is legalized in Nevada.
1932 The Sydney Harbour Bridge is opened.
1937 Pope Pius XI publishes encyclical Divini redemptoris against communism
1938 Toronto Maple Leafs score 8 goals in 5 minutes
1940 Failed British air raid on German base at Sylt
1940 French government of Daladier, falls
1941 Jimmy Dorsey & orchestra record "Green Eyes" & "Maria Elena"
1941 The 99th Pursuit Squadron also known as the Tuskegee Airmen, the first all-black unit of the Army Air Corp, World War II is activated.
1942 FDR orders men between 45 & 64 to register for non military duty
1942 Thoroughbred Racing Association of US formed in Chicago
1943 Airship Canadian Star torpedoed & sinks
1943 Frank Nitti, the Chicago Outfit Boss after Al Capone, commits suicide at the Chicago Central Railyard.
1944 Tippett's oratorium "Child of Our Time," premieres in London
1944 Nazi forces occupy Hungary in World War II.
1945 British 36th division conquers Mogok (ruby mine)
1945 US Task Force 58 attacks ships near Kobe/Kure
1945 Adolf Hitler issues his "Nero Decree" ordering all industries, military installations, shops, transportation facilities and communications facilities in Germany to be destroyed, World War II.
1945 Off the coast of Japan, a dive bomber hits the aircraft carrier USS Franklin, killing 724 of her crew. Badly damaged, the ship is able to return to the U.S. under her own power.
1946 French Guiana, Guadeloupe, Martinique and Réunion become overseas départements of France.
1946 Nicolai Schwernik succeeds Kalinin as president of USSR
1947 Belgian government of Spaak, forms
1947 Generalissimo Chiang Kai-shek conquers Jenan
1948 Lee Savold KOs Gino Buonvino in 54 seconds at Madison Square Garden, NYC
1949 1st museum devoted exclusively to atomic energy, Oak Ridge, Tn
1950 5th US Women's Open Golf Championship won by Babe Didrikson-Zaharias
1950 City College of NY defeats Bradley to win the NIT
1951 Herman Wouk's "Caine Mutiny," published
1953 25th Academy Awards "Greatest Show on Earth," Gary Cooper & Shirley Booth win (1st time televised)
1953 Tennessee Williams' "Camino Real," premieres in NYC
1954 1st color telecast of a prize fight, Giardello vs Troy in Madison Square Garden, NYC
1954 1st rocket-driven sled on rails was tested in Alamogordo, NM
1954 Joey Giardello knocks out Willie Tory in round seven at Madison Square Garden in the first televised prize boxing fight shown in colour.
1954 US Ladies Figure Skating championship won by Tenley Albright
1954 US Mens Figure Skating championship won by Hayes A Jenkins
1954 Weekes, Worrell & Walcott complete tons in innings v England
1954 Willie Mosconi sets a world record by running 526 consecutive balls without a miss during a straight pool exhibition at East High Billiard Club in Springfield, Ohio. The record still stands today.
1955 17th NCAA Men's Basketball Championship: SF beats La Salle 77-63
1956 Biggest NBA margin of victory Minn Lakers-133, St Louis Hawks-75
1957 Indians reject Boston's offer of $1 million for Herb Score
1958 Britain's 1st planetarium opens at Madame Tussaud's in London
1958 Sobers completes a century in each innings v Pakistan
1958 The Monarch Underwear Company fire leaves 24 dead and 15 injured.
1959 "1st Impressions" opens at Alvin Theater NYC for 84 performances
1960 "Redhead" closes at 46th St Theater NYC after 455 performances
1960 22nd NCAA Men's Basketball Championship: Ohio State beats California 75-55
1962 "All American" opens at Winter Garden Theater NYC for 80 performances
1962 A ceasefire takes effect in the Algerian War of Independence.
1962 Archbishop Suenens of Mechelen-Brussels appointed cardinal
1964 Sean Connery's 1st day of shooting on "Goldfinger"
1965 Indonesia nationalizes all foreign oil companies
1965 Rembrandt's "Titus" sells for then record 7,770,000 gulden
1965 Stoica becomes president & Ceausescu party leader of Romania
1965 The wreck of the SS Georgiana, valued at over $50,000,000 and said to have been the most powerful Confederate cruiser, is discovered by then teenage diver and pioneer underwater archaeologist E. Lee Spence, exactly 102 years after its destruction.
1966 "Pousse Cafe" closes at 46th St Theater NYC after 3 performances
1966 28th NCAA Men's Basketball Championship: Texas Western beats Ky 72-65
1966 Belgium government of Vanden Boeynants begins
1966 Texas Western becomes the first college basketball team to win the Final Four with an all-black starting lineup.
1967 Fr Somaliland (Djibouti) votes to continue association with France
1967 Marilynn Smith wins LPGA St Petersburg Orange Golf Classic
1968 Howard University students seize administration building
1969 British invade Anguilla
1969 Chicago 8 indicted in aftermath of Chicago Democratic convention
1969 The 385 metres (1,263 ft) tall TV-mast at Emley Moor, United Kingdom, collapses due to ice build-up.
1970 W German chancellor & E German premier meet
1971 Phila 76ers outscore Cincinnati Royals 90-8 in 1 half
1972 "To Live Another Summer" closes at Helen Hayes NYC after 173 perfs
1972 Carol Mann wins LPGA Orange Blossom Golf Classic
1972 India and Bangladesh sign a friendship treaty.
1972 LA Lakers beat Golden State Warriors, 162-99, by then record 63 pts
1973 Dean tells Nixon, "There is a cancer growing on the Presidency"
1974 Jefferson Starship begins their 1st tour
1975 "Dr Jazz" opens at Winter Garden Theater NYC for 5 performances
1975 Penn is 1st state to allow girls to compete with boys in HS sports
1976 Princess Margaret separates from the Earl of Snowdon, after 16 years
1977 France performs nuclear test at Muruora Island
1977 Jevgeni Kulikov skates world record 1000m (1:15.33)
1978 50,000 demonstrate in Amsterdam against neutron bomb
1978 Sally Little wins LPGA Kathryn Crosby/Honda Civic Golf Classic
1978 UN Security Council Resolution 425 is passed, calling upon Israel immediately to cease its military action and withdraw its forces from all Lebanese territory (Operation Litani), and establishing the United Nations Interim Force in Lebanon (UNIFIL).
1979 The United States House of Representatives begins broadcasting its day-to-day business via the cable television network C-SPAN.
1981 Emmy 8th Daytime Awards, Susan Lucci loses for 2nd time
1981 2 workers killed in space shuttle Columbia accident
1981 Buffalo Sabres beat Toronto Maple Leafs 14-4
1982 Argentinian forces land on South Georgia Island, precipitating war with the United Kingdom, Falklands War.
1982 National Guard jet tanker crashes killing 27
1984 "Kate & Allie," premieres
1984 John J O'Connor named 8th archbishop of NY
1984 KSD-AM in St Louis MO changes call letters to KUSA
1984 Mobil oil tanker spills 200,000 gallons into Columbia River
1984 Pitcher Denny McLain, indicted on various charges of racketeering
1984 STS 41-C vehicle moves to launch pad
1985 "Spin Magazine" begins publishing
1985 NSW wins cricket Sheffield Shield by beating Queensland by 1 wicket
1985 Senate votes 55-45, to authorize production of the MX missile
1987 Bonnie Blair skates ladies world record 500 m (39.43 sec)
1987 Fred Currey acquires Greyhound Bus Company
1987 Hassanali inaugurated as president of Trinidad & Tobago
1987 Televangelist Jim Bakker resigns as head of the PTL Club due to a brewing sex scandal, he hands over control to Jerry Falwell.
1987 Yvonne van Gennip skates ladies world record 3 km (4:16.85)
1988 2 British soldiers lynched in Belfast North Ireland
1988 Yvonne van Gennip skates un-official world record 10 km (15:25.25)
1989 Boeing B-22 Osprey VTOL aircraft makes maiden flight
1989 Ice Dance Championship at Paris won by M Klimova & S Ponomarenko (USR)
1989 Ice Pairs Championship at Paris won by E Gordeeva & S Grinkov (USSR)
1989 Lori Garbacz wins Circle K LPGA Golf Open Tucson
1989 Men's Figure Skating Championship in Paris won by Kurt Browning (CAN)
1989 The Egyptian Flag is raised on Taba, Egypt announcing the end of the Israeli occupation after the Yom Kippur War in 1973 and the peace negotiations in 1979.
1989 Worlds Ladies Figure Skating Champ in Paris won by Midori Ito (Japan)
1990 1st world ice hockey tournament for women held (Ottawa)
1990 The ethnic clashes of Târgu Mures begin four days after the anniversary of the Revolutions of 1848 in the Habsburg areas.
1991 KC Royals announce they are putting Bo Jackson on waivers
1991 NFL owners strip Phoenix of 1993 Super Bowl game due to Arizona Not recognizing Martin Luther King Day
1991 Sacramento Kings set NBA record of 29 consecutive road loses
1991 St Louis Blue Brett Hull is 3rd NHLer to score 80 goals in a season
1992 "Master Builder" opens at Belasco Theater NYC for 45 performances
1992 British Prince Andrew & Princess Sarah Ferguson announce separation
1993 Ice Dance Championship at Prague won by M Usova & A Zhulin (RUS)
1993 Ice Pairs Championship at Prague won by I Brasseur & L Eisler (CAN)
1993 Supreme Court Justice Byron R White announced plans to retire
1994 2500 kilograms of cocaine intercepted in Zeewolde Neth
1994 Lara scores 167 for WI v England at Georgetown
1994 Largest omelet (1,383sq ft) made with 160,000 eggs in Yokohama Japan
1994 NJ Devils club record 41st win of the season
1995 "Translations" opens at Plymouth Theater NYC for 25 performances
1995 "Uncle Vanya" closes at Circle in Sq Theater NYC after 29 performances
1995 5 die by poison gas in Japanese subway
1995 Arizona outside of Phoenix begins using new area code 520
1995 Bonnie Blair skates female world record point total (156.450)
1995 Finland Social-Democratic Party wins parliamentary election
1995 Laura Davis wins LPGA Standard Register PING Golf Tournament
1995 Michael Jordan rejoins Chicago Bulls after 17 months, beats Pacers
1995 NBA NY Knicks beat NY Nets in 100th meeting (Knicks 53 Nets 47)
1995 Neil Marshall skates world record 3 km (3:54.08)
1996 Winnie Mandela divorces Nelson after 38 years of marrage
1997 Ice Pairs won by Mandy Woetzel & Ingo Steuer (GER)
1997 Major League Baseball announces 5 year/$50M deal with Pepsi
1997 Supreme Court hears Internet indecency arguments
1998 "Ah Wilderness!," opens at Vivian Beaumont theater
2001 The Bank of Japan issued a monetary policy known as quantitative easing, which stimulated the Japanese economy after the burst of the dot-com bubble.
2002 Operation Anaconda ends (started on March 2) after killing 500 Taliban and al Qaeda fighters with 11 allied troop fatalities, U.S. invasion of Afghanistan.
2002 Zimbabwe is suspended from the Commonwealth on charges of human rights abuses and of electoral fraud, following a turbulent presidential election.
2003 United States President George W. Bush orders the start of war against Iraq, Invasion of Iraq by American and British led coalition begins without United Nations support and in defiance of world opinion.
2004 3-19 Shooting Incident: Taiwanese president Chen Shui-bian is shot just before the country's presidential election on March 20.
2004 A Swedish DC-3 shot down by a Russian MiG-15 in 1952 over the Baltic Sea is finally recovered after years of work. The remains of the three crewmen are left in place, pending further investigations.
2004 Konginkangas bus disaster, A semi-trailer truck and a bus crash head-on in Äänekoski, Finland. 24 people are killed and 13 injured.
2008 GRB 080319B, A cosmic burst that is the farthest object visible to the naked eye was briefly observed on this day
2012 Wendy's overtakes Burger King to become the second best selling hamburger chain
2013 27 people are killed and 14 are injured in a bus crash in Maharashtra, India
2013 16 people are killed by mudslides in Rio de Janeiro, Brazil
2013 NASA's Mars rover Curiosity discovers further evidence of water-bearing minerals
2014 Russia captures the Ukrainian naval base in Sevastopol
2014 Israel sends airforce against Syrian military units involved in an attack yesterday on an Israeli patrol in the Golan Heights
Born on March 19th
1434 Ashikaga Yoshikatsu, Japanese shogun (d. 1443)
1488 Johannes Magnus, last Catholic Archbishop of Sweden (d. 1544)
1503 Benedetto Varchi, Ital humanist/historian (Storia Fiorentina)
1534 José de Anchieta, Spanish Jesuit missionary to Brazil (d. 1597)
1590 William Bradford, Pilgrim and First Governor of the Plymouth Colony (d. 1657)
1593 Georges de la Tour, French artist (d. 1652)
1601 Alonzo Cano, Spanish painter/sculptor (Cathedral Granada)
1604 Johan IV, composer/king of Portugal (1640-56)
1610 Hasegawa Tohaku, Japanese painter
1629 Aleksei M Romanov, 1st Romanov tsar of Russia
1673 Pedro Vaz Rego, composer
1684 Jean Astruc, French physician and scholar (d. 1766)
1715 Charles-Joseph van Helmont, composer
1721 Tobias Smollett, Scottish novelist (d. 1771)
1728 Pieter-Jozef Verhaghen, Flemish (court)painter
1734 Thomas McKean, American lawyer and signer of the Declaration of Independence (d. 1817)
1739 Charles-François Lebrun, duc de Plaisance, Third Consul of France (d. 1824)
1740 Johann Georg Roser, composer
1740 Joseph F Weigl, German/Austrian(?), violin cellist
1742 Tupac Amaru II, Incan revolutionary (d. 1781)
1742 Zacharias H Alewijn, Dutch literary/poet
1745 Nicolas Sejan, composer
1749 Princess Louisa Anne of Wales (d. 1768)
1752 Jose Mauricio, composer
1767 Leonhard von Call, composer
1777 Anton R Falck, Dutch minister of Education/diplomat
1778 Edward Pakenham, British general (d. 1815)
1785 Pierre-Joseph-Guillaume Zimmermann, composer
1809 Fredrik Pacius, composer
1813 David Livingstone, Scottish missionary and explorer (found by Stanley in Africa) (d. 1873)
1816 Johannes Josephus Hermanus Verhulst, composer
1817 Lewis Henry Little, Brigadier General (Confederate Army), died in 1862
1819 David Henry Williams, Brigadier General (Union volunteers), died in 1891
1821 Francis Barretto Spinola, Brigadier General (Union volunteers)
1821 Richard Francis Burton, British explorer, diplomat and author (Arabian Nights) (d. 1890)
1821 William Allingham, Irish poet (Laurence Bloomfield in Ireland)
1823 Cornelis A van Sypesteyn, Dutch governor of Surinam (1873-82)
1823 Princess Adelgunde of Bavaria (d. 1914)
1824 William Allingham, Irish author (d. 1889)
1827 Alexander Shaler, Bvt Major General (Union volunteers), died in 1911
1829 Carl Frederik Tietgen, Danish financier and industrialist (d. 1901)
1837 Robert Daniel Johnston, Brigadier General (Confederate Army), died in 1919
1844 Ulrika "Minna" Cant-Johnstown, Finnish playwright (social evils, Kovan onnen lapsia)
1845 Willem H de Beaufort, Dutch historian/politician
1847 Constantin Dimitrescu, composer
1848 Wyatt Earp, American policeman and gunfighter (OK Corral) (d. 1929)
1849 Alfred von Tirpitz, German World War I Admiral (d. 1930)
1851 Roque Saenz Pena, pres of Argentina (1910-14)
1851 William Henry Stark, American business leader (d. 1936)
1860 William Jennings Bryan, "The Great Commoner", 41st United States Secretary of State (d. 1925)
1861 Lomer Gouin, Quebec politician (d. 1929)
1864 Charles Marion Russell, American artist (d. 1926)
1865 William Morton Wheeler, American entomologist, myrmecologist, pioneer in ethology (d. 1937)
1871 Joseph McGinnity, Rock Island Ill, baseball pitcher (NY Giants)
1871 Schofield Haigh, British cricketer ("Sunshine of the Yorkshire 11") (d. 1921)
1872 Sergei Diaghilev, Gruzino Novgorod Russia, ballet director
1873 Max Reger, German composer (Leipzig Univ) (d. 1916)
1874 Arthur Hoyt, Georgetown CO, actor (Gold Dust Gertie, Goldie Get Along)
1879 Joseph Haas, German (opera)composer (Tobias Wunderlich)
1881 Edith Nourse Rogers, American social welfare volunteer and politician (d. 1960)
1882 Gaston Lachaise, US sculptor (Standing Woman)
1883 Josef Matthais Hauer, composer
1883 Joseph W Stilwell, U.S. general (China) (d. 1946)
1883 Walter Haworth, British chemist, Nobel laureate (d. 1950)
1888 Josef Albers, German artist (Bauhaus) (d. 1976)
1888 Léon Scieur, Belgian cyclist (d. 1969)
1889 Manoel II, last king of Portugal (1908-10)
1891 Earl Warren, 14th Chief Justice of the United States (1953-69) (d. 1974)
1892 James Van Fleet, American general (d. 1992)
1892 Robert Denzler, composer
1892 Siegfried T Bok, neurobiologist/anatomist (Cybernetica)
1893 Augusto Cesar Sandino, Nicaraguan revolutionary (d. 1934)
1894 Jackie "Moms" Mabley, Brevard SC, comedienne (Merv Griffin Show)
1894 Moms Mabley, American comedian (d. 1975)
1897 Betty Compson, Beaver UT, actress (Millionaire Kid, Mad Youth)
1897 L O'Flaherty, writer
1900 Frédéric Joliot, French physicist, Nobel laureate (d. 1958)
1900 Roy Roberts, Tampa Fla, actor (Petticoat Junction, Lucy Show)
1900 (Jean) Frederic Joliot-Curie, French physicist (Nobel 1935)
1901 Gerrit Jan van Heuven Goedhart, Dutch Min of Justice (Nobel 1954)
1901 Jo Mielziner, Paris, set designer (Carousel, Death of a Salesman)
1903 Benjamin M Telders, president of Dutch Liberal States Party
1903 James Bullock, colliery manager
1904 John J Sirica, American federal judge (Watergate hearings) (d. 1992)
1904 Tadeusz Zygfryd Kassern, composer
1905 Albert Speer, German minister of Armament (NSDAP), Nazi official (d. 1981)
1905 Joe Rollino, American strongman, weightlifter, and boxer (d. 2010)
1906 Adolf Eichmann, Nazi Gestapo officer (d. 1962)
1906 Normand Lockwood, composer
1907 Cor Treslem (Cornelis L Melsert), actor/director (Willem van Oranje)
1907 Elizabeh LeFanu Maconochy, composer
1907 Kent Smith, NYC, actor (Peyton Place, Invaders)
1907 Marc Vaubourgoin, composer
1907 Nakagawa Soen, Formosa, Zen teacher (Rinzai line)
1909 Attilio Demaria, Argentinian footballer (d. 1990)
1909 Louis Hayward, British actor (Lone Wolf, Survivors) (d. 1985)
1910 Joseph F. Carroll, US Air Force Lt. Gen. and Founding Director, Defense Intelligence Agency (d. 1991)
1910 Sergei Nikolayevich Anokhin, cosmonaut
1911 Kenneth Robinson, politician/businessman
1912 Adolf Galland, fighter Pilot
1912 Russ Case, Hamburg Iowa, orchestra leader (Julius La Rosa Show)
1913 William Chatterton, cricketer (48 in only Test for England 1892)
1914 Fred Clark, American film actor (d. 1968)
1914 Jay Berwanger, American football player, 1st Heisman Trophy winner (1935) (d. 2002)
1914 Leonidas Alaoglu, Greek-Canadian mathematician (d. 1981)
1914 Patricia Morison, actress (Peyton Place, Dressed to Kill)
1915 Norman Yardley, English cricket captain (late 40's)
1915 Robert G. Cole, American Paratrooper of the 101st, 502nd division (d. 1944)
1916 Eric Christmas, British actor (d. 2000)
1916 Irving Wallace, American novelist (People's Almanac, The Man) (d. 1990)
1917 Dinu Lipatti, Romanian pianist (d. 1950)
1917 Laszlo Szabo, Hungarian chess player (d. 1998)
1919 Cornelis Berkhouwer, Member of 2nd chamber (Dutch Liberal Party)
1920 Kjell Aukrust, Norwegian author (d. 2002)
1920 Paul Hagen, Danish actor (d. 2003)
1920 Tige Andrews, American actor (Capt Adam Greer-Mod Squad) (d. 2007)
1921 Tommy Cooper, Welsh comedy magician (d. 1984)
1923 Henry Morgentaler, Canadian gynecologist
1923 Janine Dacosta, French pianist
1923 Pamela Britton, American actress (d. 1974)
1924 Joe Gaetjens, Haitian-American footballer (d. c. 1964)
1924 Mary Wimbush, British actress (d. 2005)
1925 Brent Scowcroft, US National Security Advisor
1927 Richie Ashburn, American baseball player (Philadelphia Phillies) and sportscaster (d. 1997)
1928 Clive Van Ryneveld, cricketer (South African all-rounder 1951-58)
1928 Hans Küng, Swiss theologian
1928 Patrick McGoohan, American-born actor (#6-Prisoner, Secret Agent) (d. 2009)
1929 Herman van San, composer
1929 Michael Ryan, actor (John Randolph-Another World)
1929 Miquel Martí i Pol, Catalan poet (d. 2003)
1929 Robert Muczynski, composer
1930 Bill Henderson, Chic Ill, jazz singer (Torpedo-Dreams)
1930 Gualtiero Marchesi, Italian chef
1932 Gay Brewer, American golfer, PGA (1972 Canadian) (d. 2007)
1933 Philip Roth, American author (Goodbye Columbus, Portnoy's Complaint)
1933 Renée Taylor, American actress
1934 Borge Andersen, Denmark, Danish Chess Champion (1967, 68)
1935 Burt Metcalfe, Saskatchewan Canada, actor/dir (Father of the Bride)
1935 Phyllis Newman, Jersey City NJ, actress (Coming of Age, TW3)
1935 Renee Taylor, NYC, actress (Jack Paar Show, Mary Hartman, Nanny)
1936 Amancio D'Silva, musician
1936 Birthe Wilke, Danish singer
1936 Ursula Andress, Swiss actress (She, Sensuous Nurse)
1937 Clarence "Frogman" Henry, American musician (You Always Hurt the One You Love)
1937 Egon Krenz, President of East Germany
1939 Abbas Ali Baig, cricketer (Indian bat 112 on debut v England 1959)
1939 Joe Kapp, American football player, NFL QB (Minnesota Vikings, Boston Patriots, Houston Oilers)
1941 Lord Vestey, British food magnate/billionaire (Union International)
1942 David Minge, (Rep-D-Minnesota)
1942 Jeff Neighbour, US bassist (Joy of Cooking)
1942 Richard Dobson, American singer and songwriter
1942 Robin Luke, rocker (Susie Darlin')
1942 Ross Valory, rocker (Journey)
1943 Mario J. Molina, Mexican chemist, Nobel laureate
1943 Mario Monti, Italian politician
1943 Vern Schuppan, Australian racing driver
1944 Joseph Celli, composer
1944 Lynda Bird Johnson Robb, LBJ's daughter
1944 Myung-Wha Chung, Seoul Korea, cellist (Chung Sisters)
1944 Said Musa, Prime Minister of Belize
1944 Sirhan Sirhan, Palestinian-born assassin
1945 Lisa Nicole Baker, Detroit TX, playmate of the year (Nov 1966)
1945 Stefanos Kiriakidis, Greek actor
1946 Bigas Luna, Spanish film director (Anguish)
1946 Mohammad Ilyas, cricketer (Pakistani batsman in ten Tests 1964-69)
1946 Paul Atkinson, English guitarist (The Zombies) (d. 2004)
1946 Ruth Pointer, American singer (Pointer Sisters)
1947 Earlie Fires, jockey (Hialeah Park)
1947 Glenn Close, American actress (The Big Chill, Fatal Attraction, The Sheild)
1947 John Beckwith, English real estate developer/multi-millionaire
1947 Marinho Peres, Brazilian football player
1947 Vince Martino, Schenectady NY, WLAF offensive asst (Barcelona Dragons)
1948 Vincent van der Bijl, South African cricketer
1949 Denny Albee, American actor (Dr Janssen-One Life to Live)
1949 Hirofumi Hirano, Japanese politician and Chief Cabinet Secretary
1949 Valery Leontiev, pop singer.
1952 Derek Longmuir, Edinburgh Scotland, rock drummer (Bay City Rollers)
1952 Harvey Weinstein, American film producer
1952 Warren Lees, New Zealand Test wicket-keeper
1953 Billy Sheehan, American bassist (Mr. Big)
1953 Hans Rinn, German DR, 2 man lugist (Olympic-gold-1976, 80)
1953 Ricky Wilson, American musician (The B-52's) (d. 1985)
1954 Charles Pinnell, horse trainer
1954 Indu Shahani, Indian educationist and Sheriff of Mumbai
1955 Bruce Willis, American actor (12 Monkeys, The Fifth Element)
1955 Simon Yam, Hong Kong actor
1956 Alina Castro, Havanna Cuba, daughter of Fidel
1956 Yegor Gaidar, Russian politician and economist.
1957 Blake Passey, horse trainer
1958 Andy Reid, NFL Head Coach (Philadelphia Eagles)
1959 Shelley Burch, Tucson Az, actress (One Life to Live, Identity Crisis)
1959 Terry Hall, British singer (Colourfield-Animal Liberation)
1960 Eliane Elias, Brazilian jazz musician and composer
1961 Jos Lansink, Dutch-Belgian equestrian
1962 Ivan Calderón, Puerto Rican baseball player (d. 2003)
1962 Jim Korderas, American professional wrestling referee
1964 Jake Weber, British actor
1964 Yoko Kanno, Japanese composer
1965 Kevin F. Harris, composer and graphic artist
1966 Andy Sinton, English footballer
1966 James "Big Jim" Wright, American record producer
1966 Paul Devenport, New Zealand, Canadian Tour golfer (1991 Texas Tour)
1967 Mary Scheer, American actress and comedian
1967 Vladimir Konstantinov, Russian ice hockey player
1968 Liam Jewell, Toronto Ontario, kayaker (Olympics-96)
1968 Mots'eoa Senyane, Lesotho diplomat
1968 Tyrone Hill, American basketball player, NBA forward (Milwaukee Bucks)
1969 Arjan Vermeulen, soccer player (Vitesse)
1969 Connor Trinneer, American actor
1969 Gary Jules, American singer and songwriter
1969 Michael Bergin, model (Coca Cola)/actor
1969 Scott Alexander Brownlee, Hamilton NZ, rowing coxless 4 men (Oly-96)
1969 Tom McRae, British singer and songwriter
1970 Errol Refos, soccer player (Feyenoord)
1970 Janne Laukenen, Lahti FIN, NHL defenseman (Finland Oly-B-98, Senators)
1970 Rick Mirer, NFL quarterback (Seattle Seahawks, Chicago Bears)
1970 Sean Fleming, CFL kicker (Edmonton Eskimos)
1971 Cory Fleming, NFL wide receiver (Dallas Cowboys)
1971 Dalton James, actor (My Father the Hero, Mark-Beverly Hills 90201)
1971 Kirk Botkin, NFL tight end (NO Saints, Pittsburgh Steelers)
1971 Louie Debrusk, Cambridge, NHL left wing (Edmonton Oilers)
1971 Marty Moore, NFL inside linebacker (NE Patriots)
1971 Nadja Auermann, German supermodel
1971 Sébastien Godefroid, Belgian sailor
1971 Taase Faumui, NFL defensive linebacker (Pittsburgh Steelers)
1971 Whitney Hedgepeth, 100m/200m backstroke (Olympics-2 silver-96)
1972 Maria Maunder, St John's New Foundland, rower (Olympics-96)
1973 Bun B, American Rapper (UGK)
1973 John Michels, NFL tackle (Green Bay Packers-Superbowl 31)
1973 Simmone Jade Mackinnon, Australian actress
1974 Jennifer Lynn Drayton, Saginaw Michigan, Miss America-Michigan (1997)
1974 John Coppinger, El Paso TX, pitcher (Baltimore Orioles)
1974 Marcel Tiemann, German racing driver
1974 Vida Guerra, Cuban-American swimsuit model
1975 Antonio Daniels, American basketball player, NBA guard (Vancouver Grizzlies)
1975 Brann Dailor, American drummer
1975 Matthew Richardson, Australian rules footballer
1975 Vivian Hsu, Taiwanese singer, actress and model
1976 Alessandro Nesta, Italian footballer
1976 Andre Miller, American basketball player
1976 Rachel Blanchard, Canadian actress (Cher Horowitz-Clueless)
1976 Zach Lind American drummer (Jimmy Eat World)
1977 Jorma Taccone, American writer and comedian
1979 Christos Patsatzoglou, Greek footballer
1979 Hedo Türkoglu, Turkish basketball player
1979 Hee-Seop Choi, Korean baseball player
1979 Ivan Ljubicic, Croatian tennis player
1980 Don Sparrow, Canadian illustrator
1980 Luca Ferri, Italian footballer
1980 Mikuni Shimokawa, Japanese singer
1981 Kim Rae Won, South Korean actor and model
1981 Kolo Touré, Ivorian footballer
1982 Brad Jones, Australian footballer
1982 Che' Vonne Burton, Miss Michigan Teen USA (1997)
1982 Jonathan Fanene, American football player
1982 Matt Littler, British actor
1983 Ana Rezende, Brazilian film director and musician (CSS)
1983 Matt Sydal, American professional wrestler
1984 Tanushree Dutta, Indian actress
1985 E(rnesto) J. Viso, Venezuelan racing driver
1987 Michal Švec, Czech footballer
1987 Milos Teodosic, Serbian basketball player
1988 Clayton Kershaw, American baseball player
1989 Craig Lamar Traylor, American actor
1992 Henry & Angus Bernsen, twin sons of Corbin Bernsen & Amanda Pays
1993 Munro Chambers, Canadian actor
1999 Tatum McCann, American actress
2000 Kauto Star, Two time Cheltenham Gold Cup winner
2007 Prince Abdullah bin Ali, Prince of Jordan
Died on March 19th
1238 Duke Henry I of Poland (b. 1163)
1263 Hugh of St Cher, French cardinal
1279 Emperor Bing of Song China (b. 1271)
1286 King Alexander III of Scotland (b. 1241)
1330 Edmund of Woodstock, 1st Earl of Kent, English politician (b. 1301)
1406 Ibn Khaldun, Arab historian (b. 1332)
1556 Lieven van der Maude (Ammonius), South Netherlands poet
1623 Uesugi Kagekatsu, Japanese samurai and warlord (b. 1556)
1635 Pieter Christiaensz Bor, Dutch historian
1637 Péter Pázmány, Hungarian cardinal and statesman (b. 1570)
1638 Paul Moreelse, Dutch painter/master builder
1644 Si Sang, last Ming-emperor of China, commits suicide
1649 Gerhard Johann Vossius, German classical scholar and theologian (b. 1577)
1683 Thomas Killigrew, English dramatist (b. 1612)
1687 Robert Cavelier de La Salle, French explorer (Louisiana) (b. 1643)
1697 Nicolaus Bruhns, German organist and composer (b. 1665)
1702 Willem III Henry (Dutch William), king of England and Scotland
1711 Thomas Ken, English bishop and hymn-writer (b. 1637)
1717 John Campbell, 1st Earl of Breadalbane and Holland, Scottish royalist (b. 1636)
1721 Clement XI (Giovanni F Albani), Italian Pope (1700-21) (b. 1649)
1782 Adrien Trudo Sale, composer
1782 Louis-Henry Paisible, composer
1783 Frederick Cornwallis, Archbishop of Canterbury (b. 1713)
1796 Hugh Palliser, British naval officer and administrator (b. 1722)
1796 Stephen Storace, composer
1797 Philip Hayes, composer
1811 Frantisek Adam Mica, composer
1816 Philip Mazzei, Italian physician (b. 1730)
1845 George Augustus Kollmann, composer
1850 Adalbert Gyrowetz, composer
1862 F Wilhelm von Schadow, German painter (Modern Vasari)
1866 Louis Clapisson, composer
1869 Guillaume Nerenburger, Belgian general (triangulatie)
1871 Wilhelm Karl Ritter von Haidinger, Austrian mineralogist (b. 1795)
1876 Jozef Stefani, composer
1884 Alfonse Charles Renaud de Vilback, composer
1893 Karel Komzak, composer
1897 Antoine Thomson d'Abbadie, French geographer (Ethiopia) (b. 1810)
1898 Joao da Cruz, Brazilian poet
1900 Charles-Louis Hanon, French composer (b. 1819)
1900 John Bingham, American politician and lawyer (b. 1815)
1905 Makar Grigori Ekmalyan, composer
1907 Thomas Bailey Aldrich, US writer (Stillwater Tragedy)
1913 John Thomas, composer
1914 Giuseppe Mercalli, Italian volcanologist (b. 1850)
1916 Vasily Surikov, Russian painter (b. 1848)
1918 Willem H de Beaufort, Dutch historian/liberal politician
1924 Charles Villiers Stanford, Irish composer/author
1930 Arthur Balfour, Prime Minister of the United Kingdom (1902-05) (b. 1848)
1934 Anthony J Block, lawyer (Dutch strafproces)
1936 John Larkin IV, actor/writer (Charlie Chan in Panama)
1937 Horacio Quiroga, Uruguayan author/poet, commits suicide
1939 Lloyd L. Gaines, American civil rights activist (b. 1911)
1940 Gustaaf Sap, Belgian minister of Economic Affairs
1942 Clinton Hart Merriam, American zoologist (b. 1855)
1943 Frank Nitti, American gangster (b. 1883)
1943 Vicente Ripolles, composer
1944 William Hale Thompson, American mayor of Chicago (b. 1869)
1945 Fritz (Frederick) Fromm, German supreme commander of Reserve army, Nazi official, executed (b. 1888)
1946 Amir Hamzah, Indonesian poet (Buah Rindu)
1947 Willem F J Pijper, Dutch composer/critic
1950 Edgar Rice Burroughs, American author (Tarzan of the Apes) (b. 1875)
1950 Walter Haworth, British chemist, Nobel laureate (b. 1883)
1958 Vernon Ransford, cricketer (20 Tests for Australia, 1211 runs)
1961 Edric Cundell, composer
1969 Theodor Schaefer, composer
1971 Jan Greshoff, Dutch poet/author/journalist (Last Things)
1971 Mary Dorna, Dutch author
1974 Anne Klein, American fashion designer (b. 1923)
1974 Edward Platt, American actor (Chief-Get Smart) (b. 1916)
1974 Hertha Kuusinen, Finnish communist/daughter of Otto K
1975 John A DeMott
1976 Albert Dieudonné, French actor and novelist (b. 1889)
1976 George Sklavos, composer
1976 Paul Kossoff, English guitarist (Free) (b. 1950)
1978 Gaston Julia, French mathematician (b. 1893)
1979 Al Hodge, actor (Capt Video)
1979 Richard Beckinsale, English actor (Doing Time, Porridge, Lovers) (b. 1947)
1982 Randy Rhoads, American guitarist (Quiet Riot, Ozzy Osbourne), air crash (b. 1956)
1984 Garry Winogrand, American photographer (b. 1928)
1987 Arch Oboler, radio writer (Lights Out)
1987 Emile Meyer, actor (Young Jesse James, Lineup)
1987 Louis Broglie, French physicist, 7th duc de Broglie (Nobel laureate 1929) (b. 1892)
1987 Tony Stratton-Smith, journalist/record co CEO (Charisma), dies at 53
1989 Alan Civil, English French horn player (b. 1929)
1990 Andrew Wood, American singer (Mother Love Bone) (b. 1966)
1991 John Russell Thomas, NFL general manager (Detroit Lions)
1991 Ron Pagano
1991 Sunday Wilshin, actor (Murder by Rope)
1992 Cesare Danova, American television and film actor (Tentacles, Viva Las Vegas) (b. 1926)
1993 Barend P Tammeling, journalist (Trouw, Peek on the North)
1993 Jeff Ward, drummer (9 Inch Nails), commits suicide
1994 Giuseppe Diana, Italian anti-mafia priest, murdered
1994 Jose Coronel Urtecho, poet
1995 Fernand Lodewick, literature historian (Literature)
1995 Gerard Tebroke, 5/10 km-dasher
1995 Kenneth Norman Joseph Loveless, priest folk musician
1995 Yasuo Yamada, Japanese voice actor (b. 1932)
1996 Christopher John Magenis Headington, musician
1996 William Hutchinson Murray, mountaineer/author
1997 Willem de Kooning, Dutch-born painter (Abstract) (b. 1904)
1998 E.M.S. Namboodiripad, Indian Communist politician, former Chief Minister of Kerala (b. 1909)
1999 Jaime Sabines, Mexican poet (b. 1926)
1999 Tofilau Eti Alesana, former Prime Minister of Samoa (b. 1924)
2001 Charles K. Johnson, President of the Flat Earth Society (b. 1924)
2003 Michael Mathias Prechtl, German illustrator (b. 1926)
2003 Émile Genest, Canadian actor (b. 1921)
2004 Mitchell Sharp, Canadian politician (b. 1911)
2005 John De Lorean, American automobile engineer (b. 1925)
2007 Calvert DeForest, American actor (b. 1921)
2007 Luther Ingram, American soul singer and songwriter (b. 1937)
2008 Hugo Claus, Belgian writer (b. 1929)
2008 Raghuvaran, Tamil, Telugu and Malayalam actor (b. 1948)
2008 Sir Arthur C. Clarke, English science fiction author and inventor (b. 1917)
2009 Ion Dolanescu, Romanian singer and politician (b. 1944)
2011 Kym Bonython, Australian radio broadcaster, jazz musician, speedway promoter (b. 1920)
2012 William Charette, American navy hospital corpsman and Medal of Honour recipient
2013 Harry Reems, American actor