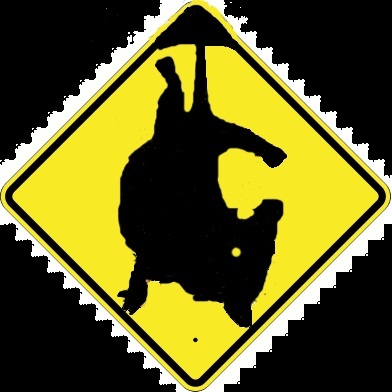 Holidays and Festivals
Independence Day (Philippines) * (see below)
Brazilian Valentine's Day (Brazil)
Loving Day (USA) * (see below)
Russia Day (Russia)
Flag Day (Luxambourg) * CLICK HERE
Flag Day (New Zealand) * CLICK HERE
Dia dos Namorados (Brazil) * CLICK HERE
World Day Against Child Labour (International)
Chaco Armistice Day (Paraguay)
The sixth day of the Vestalia, in honor of Vesta (Roman Empire)
Red Rose Day
Christian Feast Day of Basilides, Cyrinus, Nabor and Nazarius
Christian Feast Day of Eskil
Christian Feast Day of John of Sahagún
Christian Feast Day of Onuphrius
Christian Feast Day of Pope Leo III
Christian Feast Day of Ternan

* Independence Day (Philippines), celebrate the independence of the Philippines from Spain in 1898.

* Loving Day (USA) celebrates the legalization of interracial marriage in the United States.

Fête de la Caille-lait Translation: Bedstraw Day (French Republican) The 24th day of the Month of Prairial in the French Republican Calendar
Toast of The Day
"May the roof above you never fall in,
And those gathered beneath it never fall out."
- Traditional Irish
- Alternative -
"Tagalog Mabuhay"
"Long life"
- In celebration of Philippine Independence (Declared on June 12, 1898)
Drink of The Day
Tequila Sunrise
1 Part Tequilla
Fill With Orange Juice
Splash of Grenadine
Pour tequila into chilled highball glass filled with ice cubes.
Fill up with orange juice stir and pour grenadine on top so that it will sink to the bottom.
Wine of The Day
Jarvis (2008) Finch Hollow Vineyard
Style - Chardonnay
Napa Valley
$105
Beer of The Day
Imperial Jack
Brewer - 21st Amendment Brewery San Francisco, CA
Style - Strong Beer
- In celebration of Russia Day, June 12th (Independence Day - Russia)
Joke of The Day
The ambassador of a small African nation chanced to visit Russia, and was entertained by his opposite number, the Russian ambassador.
For three days, the African ambassador was wined, dined, and generally treated to the best hospitality that Russia had to offer.
On the final day of his visit, the Russian ambassador said "As your stay is coming to an end, it is time for you to play our traditional game, Russian roulette. One of the six chambers of this gun is loaded - you spin the cylinder,point the gun at your head, and pull the trigger."
This phased the African slightly, but he was a proud man of a warrior people, and to show fear would be unthinkable.
Both men took their guns, spun, and pulled the triggers.
Both chambers were empty, and both ambassadors breathed a sigh of relief.
The African ambassador was much impressed with the courageous game, and thought hard about the subject before the Russian Ambassador was due to visit his country the next year.
When the visit came, the African ambassador treated the Russian with all hospitality, until the final day of his stay.
Leading him to a private room in the palace, the African ambassador spoke "Now it is time for you to sample our game, African roulette".
So saying, he led the Russian into the room, the only occupants of which were six beautiful, naked women.
The African ambassador said "These women are the most beautiful members of one of our tribes. Any one of them will provide you with oral sex - take your pick".
The Russian was not entirely averse to this idea, but he couldn't see the connection with Russian Roulette.
He said "Well, ok, great, but where's the roulette part?
Where's the danger?"
With a big grin on his face, the African ambassador Answered, "One of them is a cannibal"
- In Celebration of Russia Day (June 12th)
Quote of The Day
"The church is near, but the road is icy. The bar is far, but we will walk carefully."
- Russian Proverb. In celebration of Russia Day, a holiday somewhat similar to independence day, celebrated on June 12th.
Whisky of The Day
Buchanan's De Luxe 12 Year Old Blended Scotch Whisky
Price: $32
June Observances
African-American Music Appreciation Month
Antiphospholipid Antibody Syndrome Awareness Month
Aquarium Month
Audio Book Appreciation Month
Beautiful in Your Skin Month
Black Music Month
Cancer From The Sun Month
Cataract Awareness Month
Celibacy Awareness Month
Child Vision Awareness Month
Children's Awareness Month
Corn and Cucumber Month
Country Cooking Month
Dairy Alternatives Month
Dairy Month
Effective Communications Month
Entrepreneurs "Do It Yourself" Marketing Month
Fight the Filthy Fly Month
Fireworks Safety Month
Gay and Lesbian Pride Month
Great Outdoors Month
Home Safety Month
International Childhood Cancer Awareness Month
International Men's Month
International Surf Music Month
Lane Courtesy Month
Lemon and Mango Month
National Accordion Awareness Month
National Adopt a Cat Month
National Aphasia Awareness Month
National Bathroom Reading Month
National Camping Month
National Candy Month
National Caribbean-American Heritage Month
National Family Month
National Fresh Fruit and Vegetables Month
National Fruit and Veggies Month (Also September)
National GLBT (Gay,Lesbian,Bisexual & Transgender) Awareness Month
National GLBT (Gay,Lesbian,Bisexual & Transgender) Book Month
National Ice Tea Month
National Lady Lawyers Month
National Migraine Awareness Month
National Myasthenia Gravis Awareness Month
National R.O.S.E. Month
National Rescue a Cat Month
National Rivers Month
National Safety Month
National Smile Month
National Soul Food Month
National Steakhouse Month
National Student Safety Month
National Tire Safety Month
National Week of The Ocean Festival Sea-son, Thursday before the Second Saturday in March through Second Saturday in June
Okra & Pluot and Aprium Month
Perennial Gardening Month
Pharmacists Declare War on Alcoholism Month
Potty Training Awareness Month
Professional Wellness Month
Rebuild Your Life Month
Skyscraper Month
Sports America Kids Month
Student Safety Month
Turkey Lovers' Month
Vision Research Month
Women's Golf Month
World Infertility Month
World Naked Bike Ride Month (Northern Hemisphere)
Observances this Week
Families in Business Week, Second Week in June
Email Week, Second Week of June
International Clothesline Week, First Saturday through Second Saturday
Jim Thorpe Native American Games, Second Sunday through Third Sunday in June
Natonal Nursing Assistants Week, Week Starting the Second Thursday in June
National Men's Health Week, 7 Days Ending with Father's Day
US Open Golf Championship, 4 Days ending on Father's Day
National Automotive Service Professionals Week, Full Week of June 12th
National Flag Week, Week of June 14th * CLICK HERE
Dragaica fair (Buzau, Romania) June 10th through 24th
Historical Events on June 12th
Born on June 12th
Died on June 12th