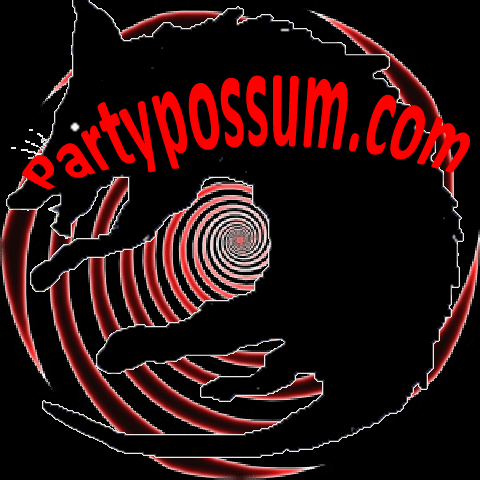 Holidays and Festivals
Fourth of July (U.S.) * CLICK HERE
Filipino-American Friendship Day (Philippines)
Liberation Day (Rwanda)
The Aphelion * (see below)
International Day of Cooperatives
National Country Music Day
Sidewalk Egg Frying Day
Independence From Meat Day
Indivisible Day
Feast of Saint Flavian
Feast of Translation, Ordination of Saint Martin, bishop of Tours, confessor
Feast of Saint Oda, Archbishop of Canterbury
Feast of Saint Procopius, abbot (at Prague), confessor
Feast of Saint Ulric, bishop of Augsburg, confessor (d. 973)
Feast of Saint Bertha, widow, abbess of Blangy in Artois
Feast of Saint Elizabeth Lusitania of Portugal (d. 1336), patron saint of Coimbra (city holiday), known there as Rainha Santa Isabela
* Roskilde Festival Roskilde, Denmark, Europe July 1 – 4 (4of4)
* Independence Day in the United States CLICK HERE.
* The Aphelion, In astronomy, the approximate date of Earth's aphelion. the point in the year when the Earth is farthest from the Sun, occurs around this date.
Fête de la Tabac Translation: Tobacco Day (French Republican)
The 16th day of the Month of Messidor in the French Republican Calendar
Toast of The Day
1
"Life, lift the full goblet...
away with all sorrow..
The circle of friendship what freedom would sever?
To-day is our own, and a fig for to-morrow...
Here's to the Fourth and our country forever"
- Franklin Pierce Adams
- Alternative -
"Cheers" or "Bottoms Up"
- Traditional USA, In Celebration of Independence Day July 4
- Americans with German roots say "Prost", Irish roots say "Slainte", Italian/Latin Roots say "Salute"
Drink of The Day
Red, White, & Blue Cocktail
2 oz Oval Vodka
3/4 oz Cointreau
3 Tablespoons of Macerated Strawberries
A Splash of Fresh Squeezed Lemon Juice
A Splash of Blue Curacao
Sugar the rim of a chilled martini glass. Combine all ingredients except the blue curacao in a shaker with ice. Shake well and strain into the martini glass. Drop in a splash of blue curacao.
- Bonus Drink -
Red, White, and Blue
1/2 oz. Framboise
1/2 oz. Half-Half
1/2 oz. Blue Curacao
In a pony tall shot glass. Layer each successive ingredient on top using the back of a spoon Beginning with the Framboise.
Wine of The Day
Sonoma-Cutrer Chardonnay
Style - Chardonnay
California
$20
Beer of The Day
Patriot Pale
Brewer - RJ Rockers Brewing Co. , South Carolina, United States
Style - American Pale Ale
ABV - 6.00%
- Alternative -
Patriot Ale
Brewery - JoBoy's Brew Pub , Pennsylvania, United States
Style -American Blonde Ale
ABV - 4.40%
Joke of The Day
USA STATE MOTTO'S
Alabama: Now with Electricity
Alaska: 11,623 Eskimos Can't Be Wrong!
Arizona: It's a Dry Heat
Arkansas: Learnin' Ain't Everythin'
California: By 30, Our Women Have More Plastic Than Your Honda.
Colorado: If You Don't Ski, Don't Bother
Connecticut: Like Massachusetts, Only The Kennedys Don't Own It Yet.
Delaware: We Really Do Like The Chemicals In Our Water
Florida: Ask Us About Our Grandkids
Georgia: We Put The "Fun" In Fundamentalist Extremism
Hawaii: Haka Tiki Mou Sha'ami Leeki Toru (Death To Mainland Scum, But Leave Your Money)
Idaho: More Than Just Potatoes...Well Okay, We're Not, But The Potatoes Sure Are Real Good
Illinois: Please Don't Pronounce the "S"
Indiana: 2 Billion Years Tidal Wave Free
Iowa: We Do Amazing Things With Corn
Kansas: First Of The Rectangle States
Kentucky: Five Million People; Fifteen Last Names
Louisiana: We're Not ALL Drunk Cajun Wackos, But That's Our Tourism Campaign
Maine: We're Really Cold, But We Have Cheap Lobster
Maryland: If You Can Dream It, We Can Tax It
Massachusetts: Our Taxes Are Lower Than Sweden's (For Most Tax Brackets)
Michigan: First Line Of Defense Against The Canadians
Minnesota: 10,000 Lakes And 10,000,000,000,000 Mosquitoes
Mississippi: Come Feel Better About Your Own State
Missouri: Your Federal Flood Relief Tax Dollars At Work
Montana: Land Of The Big Sky, The Unabomber, Right-Wing Crazies,& Very Little Else
Nebraska: (Ask About Our State Motto Contest)
Nevada: Prostitutes and Poker! And that's just breakfast!
New Hampshire: Go Away And Leave Us Alone
New Jersey: Yo, I got your MF-in motto right here!
New Mexico: Lizards Make Excellent Pets
New York: Don't forget your lawyer.
North Carolina: Tobacco IS A Vegetable
North Dakota: One Of The 50 States! ...Yes, Really!
Ohio: At Least We're Not Michigan
Oklahoma: Like The Play, Only No Singing
Oregon: Spotted Owl... It's What's For Dinner
Pennsylvania: Cook With Coal
Rhode Island: We're Not REALLY An Island
South Carolina: Remember The Civil War? We Didn't Actually Surrender
South Dakota: Closer Than North Dakota
Tennessee: The Educashun State
Texas: Si, Hablo Ingles (Yes, I Speak English)
Utah: Our Jesus Is Better Than Your Jesus
Vermont: Yep, syrup!
Virginia: Who Says Government Stiffs And Slackjaw Yokels Don't Mix?
Washington: Help! We're Overrun By Nerds And Slackers!
Washington, D.C.: Wanna Be Mayor?
West Virginia: One Big Happy Family...Really!
Wisconsin: Come Cut The Cheese
Wyoming: Where Men Are Men...and the sheep are scared!
- In Celebration of the fourth of July
Quote of The Day
"Beer is a wholesome liquor…it abounds with nourishment"
- Dr. Benjamin Rush (January 4th, 1746 to April 19th 1813), a Founding Father of the USA.
- Alternative -
"Everything is created from moment to moment, always new. Like fireworks, this universe is a celebration and you are the spectator contemplating the eternal Fourth of July of your absolute splendor."
- Francis Lucille (1944 in France), a spiritual teacher and author.
Whiskey of The Day
Wild Turkey American Spirit Bourbon
$90
- In celebration of Independence Day (USA)
July Observances
Air-Conditioning Appreciation Days (7/3 to 8/15)
Bereaved Parents Awareness Month
National Bikini Month
Bioterrorism/Disaster Education and Awareness Month
Cell Phone Courtesy Month
Dog Days (7/3 to 8/11)
Doghouse Repairs" Month, Natl
Eggplant and Lettuce Month
Eye Injury Prevention Month
Family Golf Month
Family Reunion Month
Freedom From Fear of Speaking Month
Herbal/Prescription Awareness Month
Home Inspector Appreciation Month, Natl
International Blondie and Deborah Harry Month
International Group B Strep Awareness Month
International Women with Alopecia Month
International Zine Month
Learn Arabic Month
Mango and Melon Month
National "Doghouse Repairs" Month
National Anti-Boredom Month
National Black Family Month
National Blueberries Month
National Cell Phone Courtesy Month
National Child-Centered Divorce Month
National Culinary Arts Month
National Grilling Month
National Hemochromatosis Screening and Awareness Month
National Horseradish Month
National Hot Dog Month
National Ice Cream Month
National Independent Retailers Month
National Make A Difference to Children Month
National Recreation and Parks Month
National Share A Sunset With Your Lover Month
National Vehicle Theft Protection Month
National Wheelchair Beautification Month
Nectarine and Garlic Month
Purposeful Parenting Month
Roots and Branches Month
Sandwich Generation Month
Share A Sunset With Your Lover Month Link
Skyscraper Month
Smart Irrigation Month
Social Wellness Month
Tour de France Month (Started 6/30 - 7/19)
UV Safety Month
Unlucky Month for weddings
Women's Motorcycle Month
Worldwide Bereaved Parents Month
Observances this Week
National Education Association Week, First Week in July
National Unassisted Homebirth Week, First Week in July
Beans and Bacon Days, July 4th through July 7th
Freedom Week, July 4th through July 10th
International Chicken Wing Week a.k.a. Great International Chicken Wing Society's Chicken Wing Cook-Off, First Weekend in July
Historical Events on July 4th
Born on The Fourth of July
Died on July 4th