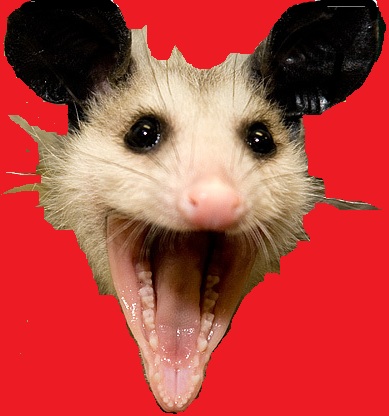 Holidays and Festivals
International Day of the Roma
All is Ours Day
DABDay - Draw A Bird Day AKA Draw a Picture of a Bird Day
Buddha's Birth (Many Buddhist Temples) * CLICK HERE
Hana Matsuri a.k.a. Flower Festival (Japan) * CLICK HERE
Trading Cards For Grown-ups Day
Draw a Picture of a Bird Day
Christian Feast Day of Constantina
Christian Feast Day of Julie Billiart of Namur
Christian Feast Day of Perpetuus
Christian Feast Day of Walter of Pontoise
* Snowbombing Festival Mayrhofen, Austria, Europe April 5 – 10 (4of6) (2010)
Fête de la Radis Translation: Radish Day (French Republican)
The 19th day of the Month of Germinal in the French Republican Calendar
Toast of The Day
"With small beer, good ale and wine,
O ye gods! How I shall dine!"
- Unknown
Drink of The Day
Purple Mother
1 Part Vodka
1 Part Rum
1 Part Gin
1 Part Triple Sec
1 Part Island Pucker
Fill with Sweet and Sour Mix
Splash of Cranberry Juice
Wine of The Day
Ledson 2007 Barbera
Style - Barbera
Sonoma Valley
$40
Beer of The Day
Omer. Traditional Blond
Brewer - Bockor Brewery Bellegem, Belgium
Style - Belgian-Style Pale Strong Ale
Joke of The Day
Two whales walk into a bar. The bartender asks what they want. The first whale says "mmmmmmmmmmuuuuuuuuuuuuaaaaaaaaaaaahhhhhh". The second whale turns to him and says, "Go home Frank, you're drunk."
Quote of The Day
"I drink to make other people interesting."
- George Jean Nathan (February 14th, 1882 - April 8th, 1958), an American drama critic and editor.
Whiskey of The Day
1792 Ridgemont Reserve
Distiller: Barton Brands Distilling (Bardstown, KY)
Age: 8 years
ABV: 46.85% (93.7 proof)
Price: $40 (750ml)
April Observances
ASPCA Month
Alcohol Awareness Month
Amateur Radio Month
Atlanta Food & Wine Month
Brussels Sprouts and Cabbage Month
Cancer Control Month
Celebrate Diversity Month
Community Spirit Days
Confederate History Month
Couple Appreciation Month
Cranberries and Gooseberries Month
DNA, Genomics and Stem Cell Education and Awareness Month
Defeat Diabetes Month
Emotional Overeating Awareness Month
Facial Protection Month
Fair Housing Month
Financial Literacy Month
Fresh Florida Tomatoes Month
Frog Month
Get Yourself Tested Month
Global Child Nutrition Month
Grange Month
Holy Humor Month
Home Improvement Time (April-Sept.30)
Honor Society Awareness Month (Different Sponsor to March)
IBS (Irritable Bowel Syndrome) Month
Informed Woman Month
Injury Prevention Month
International Cesarean Awareness Month
International Customer Loyalty Month
International Daffynitions Month
International Guitar Month
International Twit Award Month
Jazz Appreciation Month
Keep America Beautiful Month
Lawn and Garden Month
Learn Thai Month
Library Snapshot Month
Math Awareness Month
Month of the Military Child
Month of the Young Child
National African American Women's Fitness Month
National Autism Awareness Month
National Car Care Month
National Card and Letter Writing Month
National Child Abuse Prevention Month
National DNA & Genomics & Stem Cell Education & Awareness Month
National Decorating Month
National Donate Life Month
National Garden Month
National Grilled Cheese Sandwich Month
National Humor Month
National Kite Month
National Knuckles Down Month
National Landscape Architecture Month
National Multiple Birth Awareness Month
National Occupational Therapy Month
National Oral Health Month
National Parkinson's Awareness Month
National Pecan Month
National Pest Management Month
National Pet First Aid Awareness Month
National Pet Month
National Poetry Month
National Prepare Your Home To Be Sold Month
National Rebuilding Month
National Sarcoidosis Awareness Month
National Sexual Assault Awareness and Prevention Month
National Sexually Transmitted Diseases (STDs) Education and Awareness Month
National Stress Awareness Month
National Welding Month
National Welding Month
National Youth Sports Safety Month
Patient Safety Awareness Month
Pharmacists War on Diabetes Month
Physical Wellness Month
Prematurity Awareness Month
Prevent Lyme in Dogs Month
Prevention of Animal Cruelty Month
Procrastination Awareness Month
Records and Information Management Month
Rosacea Awareness Month
School Library Media Month
Southern Belles Month
Soy Foods Month
Sports Eye Safety Month
Straw Hat Month
Testicular Cancer Awareness Month
Tomatillo and Asian Pear Month
Women's Eye Health and Safety Month
Workplace Conflict Awareness Month
World Habitat Awareness Month
Worldwide Bereaved Spouses Awareness Month
Observances this Week
American Indian Awareness Week,
Second Week of April

Garden Week,
Second Week of April
National Animal Control Appreciation Week,
First Full Week of April

National Blue Ribbon Week (Child Abuse),
First Full Week of April

National Public Health Week,
First Full Week of April

National Week of the Ocean,
First Full Week of April

National Window Safety Week,
First Full Week of April
National Week of the Ocean,
Usually the Week of April 6th
Hate Week,
April 4th through 10th
Historical Events on April 8th
Born on April 8th
Died on April 8th
217 Caracalla (Marcus Antoniius), Roman Emperor (198-217), murdered (b. 186)
956 Gilbert of Chalon, Duke of Burgundy
1143 John II Comnenus, Emperor of Byzantium (1118-43), dies in an accident (b. 1087)
1364 Jan (John) II, the Good, King of France (1350-64) (b. 1319)
1461 Georg Purbach, German mathematician and astronomer (b. 1423)
1492 Lorenzo I de' Medici"il Magnifico", ruler of Florence (1469-92)
1498 Charles VIII, King of France (1483-98), beheaded
1537 Willem Aerts, Flemish architect
1586 Martin Chemnitz, Lutheran reformer and theologian (b. 1522)
1587 John Foxe, English writer (b. 1516)
1629 Willem Teellinck, Dutch theologist/vicar
1691 Carlo Rainaldi, Italian architect (b. 1611)
1697 Niels Juel, Danish admiral (b. 1629)
1704 Henry Sydney, 1st Earl of Romney, English statesman (b. 1641)
1704 Hiob Ludolf, German orientalist (b. 1624)
1725 John Wise, English clergyman (b. 1652)
1735 Francis II Rákóczi, leader of the Hungarian uprising against the Habsburg (b. 1676)
1736 Pedro Vaz Rego, composer
1759 Francois de La Croix, composer
1778 Pieter Teyler van der Hulst, Dutch founder (Teyler Museum)
1794 Marie-Jean-Antoine-Nicholas-Caritat, mathematician
1844 Ignaz Franz von Mosel, compose
1848 Domenico Gaetano Maria Donizetti, Italian composer (b. 1797)
1851 John Parry, composer
1853 Jan W Pieneman, historical painter (Battle at Waterloo)
1857 Mangal Pandey, Indian soldier (b. 1827)
1858 Anton Diabelli, Austrian composer/publisher
1861 Elisha G Otis, American elevator builder (Otis) (b. 1811)
1863 Joseph Netherclift, composer
1865 John Park, composer
1870 Charles-Auguste de Bériot, Belgian composer (b. 1802)
1871 Charles-Louis Hanssens, composer
1889 Henry Jupp, cricketer (scored 63 on Test debut for Engl in 1877)
1890 Junius Morgan, philanthropist
1894 Bankim C Chattopadhyaya, writer (Mrinalini, Anandamath)
1897 George Garrett, composer
1897 Heinrich von Stephan, UK politician
1902 Sipyagain, Russian min of interior/headed Secret Service, assassinated
1906 Auguste D, First recorded Alzheimer's victim (b. 1850)
1919 Loránd Eötvös, Hungarian physicist (b. 1848)
1920 Charles Tomlinson Griffes, American composer (White Peacock) (b. 1884)
1921 Earnest von Possart, German actor/stage manager
1931 Erik Axel Karlfeldt, Swedish writer, Nobel laureate (b. 1864)
1935 Edwin Cannan, economist
1936 Robert Bárány, Austrian physician, Nobel laureate (b. 1876)
1937 Arthur William Foote, US organist/composer
1937 William Henry Hadow, composer (Studies in Modern Music)
1938 Harold Baumgartner, cricketer (took 2-99 lefty in test for S Af)
1942 Alfred Mombert, writer
1942 Kostas Skarvelis, Greek songwriter (b. 1880)
1943 Paul Colin, Belgian journalist/collaborator, executed
1943 Richard Sears, 1st to win US amateur national tennis match
1947 Henry Ford, US industrialist (Ford cars)
1948 Josef B Kjellgren, Swedish writer (Guldkedjan)
1950 Albert Ehrenstein, Austria writer (Strum)
1950 Vaslav Fromich Nijinsky, Ukrainian ballet dancer (b. 1890)
1957 Frank Chester, cricketer (distinguished 1-armed Engl Test ump)
1958 Ethel Turner, Australian author (b. 1872)
1959 Gustave Charlier, Belgian literature historian
1963 Len Tuckett, cricketer (no runs no wkts in 1 Test for S A)
1965 Erik A Blomberg, Swedish art historian/poet/author
1965 Jack Durston, cricketer (one Test for England, 4-102 & 1-34)
1965 Lars Hanson, Swedish actor (Flesh & Devil) (b. 1886)
1966 George Creten, Belgian sculptor/painter
1968 Barbara Jane Harrison, Air stewardess (b.1945)
1969 Arthur Walter Kramer, composer
1969 Denton Cooley, got 1st fully artificial heart
1970 Marie V Felix, Prince of Luxemburg
1973 Pablo (Ruiz y) Picasso, Spanish artist and sculptor (Guernica) (b. 1881)
1974 James Charles McGuigan, Catholic archbishop of Toronto (b. 1894)
1976 Phil Ochs, rock producer (Joe Hill)
1977 Frank Milan, actor (Witness)
1978 Ford C Frick, American baseball commissioner (b. 1894)
1981 Norman Taurog, dies
1981 Omar Bradley, last US 5-star general, (Normandy) (b. 1893)
1984 Pyotr Kapitsa, Russian physicist, Nobel laureate (b. 1894)
1985 J. Fred Coots, American songwriter (b. 1897)
1986 Yukiko Okada, Japanese idol singer (b. 1967)
1987 Francis C Denebrink, US Naval officer (WW I, WW II, Korea)
1990 Doreen Sloane
1990 Jose De Vega
1990 Ryan White, American AIDS activist (b. 1971)
1991 Dead (musician), Swedish metal singer (b. 1969)
1991 Per Yngve "Dead" Ohlin, Swedish metal singer (b. 1969)
1992 Daniel Bovet, Swiss-born pharmacologist, Nobel laureate (b. 1907)
1992 Nelson Olmstead
1993 Arleen Whelan
1993 H Earnest, bishop of Breda
1993 Marian Anderson, American contralto (My Lord, What a Morning) (b. 1897)
1994 Frank Wells, president (Disney), dies in helicopter crash
1994 François Rozet, French Canadian actor (b. 1899)
1994 Irene Eisinger, singer
1994 Walter Arnold, Germ theologist (World council of Churches)
1995 Maurice Allom, cricketer (14 Test wickets-NZ debut hat-trick)
1996 Basil Hembry, farmer/campaigner
1996 Ben Johnson, American actor (Tex, Dillinger) (b. 1918)
1996 Charles Donald Adams, singer
1996 George W. Jenkins, American businessman (b. 1907)
1996 León Klimovsky, Argentine film director (b. 1906)
1997 Laura Nyro, American singer and composer (b. 1947)
2000 Claire Trevor, American actress (b. 1910)
2002 María Félix, Mexican actress (b. 1914)
2004 Enda Colleran, Gaelic footballer (b. 1941)
2005 Eddie Miksis, American baseball player (b. 1926)
2005 Onna White, Canadian choreographer (b. 1924)
2006 Gerard Reve, Dutch writer (b. 1923)
2007 Carey W. Barber, American clergyman, a member of Governing Body of Jehovah's Witnesses (b. 1905)
2007 Sol LeWitt, American artist (b. 1928)
2008 John Button, Australian politician (b. 1933)
2008 Stanley Kamel, American actor (b. 1943)
2008 Timothy Beaumont, Baron Beaumont of Whitley (b. 1928)
2009 Piotr Morawski, Polish mountaineer (b. 1976)
2010 Jack Agnew, American World War II veteran (b. 1922)
2010 Malcolm McLaren, British music manager and musician (b. 1946)
2010 Teddy Scholten, Dutch singer (b. 1926)
2012 Jack Tramiel, Polish-American businessman
2013 Margaret Thatcher, Prime Minister of the United Kingdom (1979–1990) (b. 1925)
2013 Annette Funicello, American singer and actress (Mickey Mouse Club)
2014 The Ultimate Warrior (James Brian Hellwig), American Hall of Fame professional wrestler
2015 Sherwin Badger, American Figure Skating Champion (1920-24)