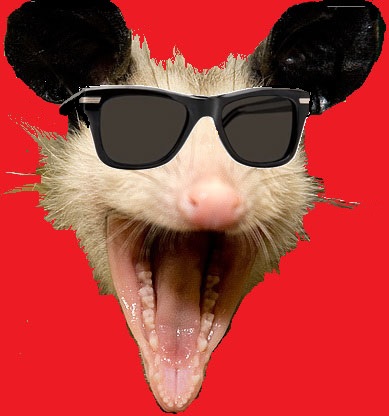 Holidays and Festivals
Hramul Orasului (Chisinau's, Moldova) * (see below)
World Standards Day
International Day for Natural Disaster Reduction Teachers' Day a.k.a. National Education Day (Poland)
Flag Day (Madagascar) * CLICK HERE
Wine Day (Korea) * CLICK HERE
National Dessert Day (USA)
International Top Spinning Day
National Bring Your Teddy Bear To Work & School Day
Be Bald and Free Day
Navet (Turnip) Day (French Republican) twenty-third day in the Month of Vendémiaire
Feast of Pope Callistus I (Roman Catholic)
Feast of Angadrisma (Roman Catholic)
Feast of Fortunatus of Todi (Roman Catholic)
Day of the Cathedral of Living Pillar, Georgian Orthodox Church
* Cirio de Nazare Belem, Brazil - October - 2 weeks (8-14)
* Hramul Orasului (Chisinau's, Moldova) This is Moldova's capital, the local holiday is known as "Hramul Orasului" by it's locals.
Fête de la Navet Translation: Turnip Day (French Republican)
The 23rd day of the Month of Vendémiaire in the French Republican Calendar
Toast of The Day
"Old wood to burn,
Old books to read,
Old wine to drink,
Old friends to trust."
- Traditional
Drink of The Day
Russian Qualude
1 Part Vodka
1 Part Bailey's
1 Part Frangelica
1 Part Cream
Wine of The Day
Black Box (2008) Malbec
Mendoza
$30
Beer of The Day
AleSmith Wee Heavy
Brewer - AleSmith Brewing Co. San Diego, CA, USA
Style - Scotch Ale
Joke of The Day
A guy checks into a hotel in Vegas on a business trip and starts to feel a bit lonely so he decides to get a call girl. So he picks up the phone and calls the number he got from the cab driver.
"Hello?" the woman says.
"Hi, are you nasty? I want nasty. I want it hard and fast.
I'm talking kink all night. You name it we'll do it. Bring equiptment, bring toys. You do me and I'll do you--all night. Tie me up, wear a strap on, cover me in anything. How does that sound?"
She says, "Umm, Sir? For an outside line you need to press 9."
Quote of The Day
"Honk if you love peace and quiet."
- Bumper Sticker
Whisky of The Day
Black Dog De Luxe Aged 12 Years Scotch Whisky
$35
October Observances
Adopt A Shelter Dog Month
American Cheese Month
American Pharmacist Month
Antidepressant Death Awareness Month
Apple Jack Month
Apple Month
Awareness Month
Bat Appreciation Month
Breast Cancer Awareness Month
Caffeine Addiction Recovery Month
Celebrate Sun Dried Tomatoes Month
Celebrating The Bilingual Child Month
Celiac Disease Awareness Month
Children's Magazine Month
Christmas Seal Campaign (10/1-12/31)
Church Library Month
Church Safety and Security Month
Class Reunion Month
Clergy Appreciation Month
Co-op Awareness Month
Computer Learning Month
Cookie Month
Cut Out Dissection Month
Diversity Awareness Month
Down Syndrome Awareness Month
Dyslexia Awareness Month
Eat Better, Eat Together Month
Eat Country Ham Month
Emotional Intelligence Awareness Month
Emotional Wellness Month
Employee Ownership Month
Energy Management is a Family Affair, Improve Your Home Month (10/1-3/31)
Fair Trade Month
Feral Hog Month or Hog Out Month
Financial Planning Month
Gay and Lesbian History Month
German-American Heritage Month
Global Diversity Awareness Month
Go Hog Wild, Eat Country Ham Month
Halloween Safety Month
Head Start Awareness Month
Health Literacy Month
Home Eye Safety Month
Intergeneration Month
International Augmentative & Alternative Communication (AAC) Awareness Month
International Drum Month
International Starman Month
International Strategic Planning Month
International Walk To School Month
Italian-American Heritage Month
LGBT History Month
Long Term Care Planning Month
Lupus Awareness Month
Month of Free Thought
National "Gain The Inside Advantage" Month
National AIDS Awareness Month
National Animal Safety and Protection Month
National Arts & Humanities Month
National Audiology Awareness Month
National Bake and Decorate Month
National Book Month
National Bullying Prevention Awareness Month
National Canine Good Health Month
National Caramel Month
National Chili Month
National Chiropractic Month
National Communicate with Your Kid Month
National Construction Toy Month
National Cookbook Month
National Crime Prevention Month
National Critical Illness Awareness Month
National Cyber Security Awareness Month
National Dental Hygiene Month
National Depression Education & Awareness Month
National Diabetes Month
National Disability Employment Awareness Month
National Domestic Violence Awareness Month
National Down Syndrome Month
National Ergonomics Month
National Family Sexuality Education Month
National Field Trip Month
National Gain the Inside Advantage Month
National Go On A Field Trip Month
National Kitchen & Bath Month
National Liver Awareness Month
National Medical Librarian Month
National Orthodontic Health Month
National Physical Therapy Month
National Pizza Month
National Popcorn Popping Month
National Pregnancy and Infant Loss Awareness Month
National Protect Your Hearing Month
National RSV Awareness Month
National Reading Group Month
National Roller Skating Month
National Sarcastic Awareness Month
National Seafood Month
National Spina Bifida Awareness Month
National Stamp Collecting Month
National Sudden Infant Death Syndrome (SIDS) Awareness Month
National Toilet Tank Repair Month
National Vegetarian Month
National Window Covering Safety Month
National Work and Family Month
Organize Your Medical Information Month
Pear and Pineapple Month
Photographer Appreciation Month
Polish American Heritage Month
Positive Attitude Month
Raptor Month
Rett Syndrome Awareness Month
Rhizomes and Persimmons Month
Rhubarb Month
Right Brainers Rule! Month
Sausage Month
Second Binary Month (2of 3) (0s and 1s)
Self-Promotion Month
Spinach Lovers Month
Squirrel Awareness Month (Different Than Squirrel Appreciation Day in January)
Tackling Hunger Month
Talk About Prescriptions Month
Wishbones for Pets Month (10/15 - 11/30)
Women's Small Business Month
Workplace Politics Awareness Month
World Blindness Awareness Month
World Menopause Month
Observances this Week
World Rainforest Week,
Second Week in October

Pet Peeve Week,
Second Week in October

Take Your Medicine Americans Week,
October 10th through 16th
Earth Science Week,
Second Full Week in October

Freedom From Bullies Week,
Second Full Week in October

Getting The World To Beat A Path To Your Door Week,
Second Full Week in October

National Chestnut Week,
Second Full Week in October

Teen Read Week,
Second Full Week in October

National School Lunch Week,
Second Full Week in October Monday to Sunday

YWCA Week Without Violence,
Second Full Week in October Monday to Sunday

National Food Bank Week,
Full Week of October 16th
(World Food Day)
Historical Events on October 14th
Born on October 14th
Died on October 14th