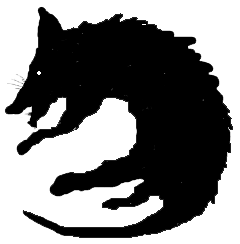 Holidays and Festivals
Mother's Day (Armenia) * CLICK HERE
World Health Day (UN)
National Beer Day
Flag Adoption Day (Albania) * CLICK HERE
Republika Srpska announces its independence (1992)
WHO Day a.k.a. World Health Organization Day, Anniversary of the World Health Organization
The Internet's symbolic birth date (1969)
International Beaver Day
International Snailpapers Day
Metric System Day, Anniversary of the Metric System
Caramel Popcorn Day
No Housework Day
Birthday of Billie Holiday (Singer)
Christian Feast Day of Aibert of Crespin
Christian Feast Day of Blessed Notker
Christian Feast Day of John Baptist de La Salle
* Snowbombing Festival Mayrhofen, Austria, Europe April 5 – 10 (3of6) (2010)
Fête de la Ciguë Translation: Hemlock Day (French Republican)
The 18th day of the Month of Germinal in the French Republican Calendar
Toast of The Day
"Here's to fine wine, women, and song.
And here's to workdays that aren't too long.
Here's to shoes that always fit.
And here's to you, you silly sh*t!"
- Unknown
Drink of The Day
Manhattan
3 Parts Bourbon
1 Part Sweet Vermouth
Combine ingredients in a Cocktail Shaker, Shake, and Strain into a Cocktail Glass
Garnish with a Cherry
Wine of The Day
Rotta Winery 2005 Heritage
Style - Zinfandel
Paso Robles
$20
Beer of The Day
Caldera Pilot Rock Porter
Brewer - Caldera Brewing Co., Ashland, Oregon, USA
Style - Brown Porter
Joke of The Day
Two guys are out drinking when one of them falls off his barstool and lies motionless on the floor.
"One thing about Fred," his buddy says to the bartender. "He knows when to stop."
Quote of The Day
"You don't have to be a beer drinker to play darts, but it helps."
- Unknown
Whisky of The Day
Speyburn 10 Year Old Single Malt Scotch Whisky
$25
April Observances
ASPCA Month
Alcohol Awareness Month
Amateur Radio Month
Atlanta Food & Wine Month
Brussels Sprouts and Cabbage Month
Cancer Control Month
Celebrate Diversity Month
Community Spirit Days
Confederate History Month
Couple Appreciation Month
Cranberries and Gooseberries Month
DNA, Genomics and Stem Cell Education and Awareness Month
Defeat Diabetes Month
Emotional Overeating Awareness Month
Facial Protection Month
Fair Housing Month
Financial Literacy Month
Fresh Florida Tomatoes Month
Frog Month
Get Yourself Tested Month
Global Child Nutrition Month
Grange Month
Holy Humor Month
Home Improvement Time (April-Sept.30)
Honor Society Awareness Month (Different Sponsor to March)
IBS (Irritable Bowel Syndrome) Month
Informed Woman Month
Injury Prevention Month
International Cesarean Awareness Month
International Customer Loyalty Month
International Daffynitions Month
International Guitar Month
International Twit Award Month
Jazz Appreciation Month
Keep America Beautiful Month
Lawn and Garden Month
Learn Thai Month
Library Snapshot Month
Math Awareness Month
Month of the Military Child
Month of the Young Child
National African American Women's Fitness Month
National Autism Awareness Month
National Car Care Month
National Card and Letter Writing Month
National Child Abuse Prevention Month
National DNA & Genomics & Stem Cell Education & Awareness Month
National Decorating Month
National Donate Life Month
National Garden Month
National Grilled Cheese Sandwich Month
National Humor Month
National Kite Month
National Knuckles Down Month
National Landscape Architecture Month
National Multiple Birth Awareness Month
National Occupational Therapy Month
National Oral Health Month
National Parkinson's Awareness Month
National Pecan Month
National Pest Management Month
National Pet First Aid Awareness Month
National Pet Month
National Poetry Month
National Prepare Your Home To Be Sold Month
National Rebuilding Month
National Sarcoidosis Awareness Month
National Sexual Assault Awareness and Prevention Month
National Sexually Transmitted Diseases (STDs) Education and Awareness Month
National Stress Awareness Month
National Welding Month
National Welding Month
National Youth Sports Safety Month
Patient Safety Awareness Month
Pharmacists War on Diabetes Month
Physical Wellness Month
Prematurity Awareness Month
Prevent Lyme in Dogs Month
Prevention of Animal Cruelty Month
Procrastination Awareness Month
Records and Information Management Month
Rosacea Awareness Month
School Library Media Month
Southern Belles Month
Soy Foods Month
Sports Eye Safety Month
Straw Hat Month
Testicular Cancer Awareness Month
Tomatillo and Asian Pear Month
Women's Eye Health and Safety Month
Workplace Conflict Awareness Month
World Habitat Awareness Month
Worldwide Bereaved Spouses Awareness Month
Observances this Week
National Public Health Week,
First Week in April

Library Week,
First Week in April

Read a Road Map Week,
First Week in April

The APAWS Pooper Scooper,
First Week in April

Explore Your Career Options,
First Week in April

Golden RuleWeek,
First Week in April

Laugh at Work Week,
First Week in April

Medication Safety Week,
First Week in April

Testicular Cancer Awareness Week,
First Week in April
National Animal Control Appreciation Week,
First Full Week of April

National Blue Ribbon Week, (Child Abuse)
First Full Week of April

National Public Health Week,
First Full Week of April

National Week of the Ocean,
First Full Week of April

National Window Safety Week,
First Full Week of April
National Week of the Ocean,
Usually the Week of April 6th
Hate Week,
April 4th through 10th
NanoDays,
9 Days Starting the Last Saturday in March
Historical Events on April 7th
Born on April 7th
Died on April 7th