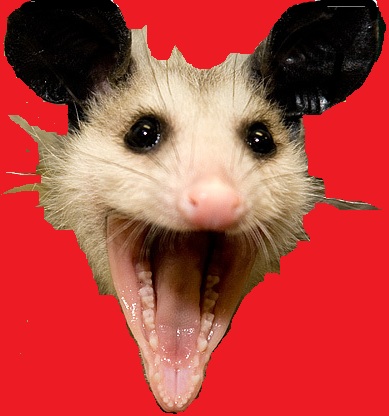 Holidays and Celebrations
National day (Kuwait)
Declaration of Independence (Kosovo) * (See Below)
The Battle of Los Angeles * (See Below)
People Power Day (Philippines)
Flag Day (Bangladesh) * CLICK HERE
Flag Adoption Day (Peru) * CLICK HERE
Dream 2014 (Lake Buena Vista, Florida)
Pistol Patent Day
Birthday of Pierre Auguste Renoir (artist)
National Clam Chowder Day
Ralph Stanley Day, American musician glish author (1927 - d. 1993)
Inconvenience Yourself Day
National Chocolate-Covered Nuts Day
George Harrison's Birthday, English musician (The Beatles) (1943 - d. 2001)
Paul O'Neill Day, American baseball player (b.1963)
Christian Feast Day of Blessed Maria Adeodata Pisani, OSB
Christian Feast Day of Æthelberht of Kent
Christian Feast Day of Tarasius (Eastern Orthodox Churches and Traditional Roman Catholics)
Feast of Walburga
* Kitano Baika-sai or "Plum Blossom Festival" (Kitano Tenman-gu Shrine, Kyoto)
* Noise Pop Music Festival 2010, San Francisco, California, USA February 23 – March 1 (3of7)(2010)
* Ostara Fest - February 23-27, 2011 Fort Worth, TX (3 of 5)
* Declaration of Independence (Kosovo) - In 2008 the country of Kosovo declares independence from Serbia.
* Battle of Los Angeles - In 1942 a UFO flying over wartime Los Angeles causes a blackout order at 2:25 a.m. and attracts a barrage of anti-aircraft fire, killing 3 civilians.
Fête de la Alaterne Translation: Italian Buckthorn Day (French Republican)
The Seventh day of the Month of Ventôse in the French Republican Calendar
Toast of The Day
"The horse and mule live thirty years
And never knows of wines and beers.
The goat and sheep at twenty die
Without a taste of scotch or rye.
The cow drinks water by the ton
And at eighteen is mostly done.
The dog at fifteen cashes in
Without the aid of rum or gin.
The modest, sober, bone-dry hen
Lays eggs for noggs and dies at ten.
But sinful, ginful, rum-soaked men
Survive three-score years and ten.
And some of us...though mighty few
Stay pickled 'til we're ninety-two."
- Traditional
Drink of The Day
Frozen Margarita
2 oz Tequila
1 oz Lime juice
1/2 oz Triple sec
Mix all ingredients in blender with half a cup of ice. Blend at low speed until slushy and then serve with lime slice.
- Shot of The Day -
French Pussy
1oz (30ml) peach schnapps
Squeeze lemon juice
Wine of The Day
Waverley Hill's Cabernet Sauvignon
Style - Cabernet Sauvignon
Coastal Region
$20
Beer of The Day
Hop Stoopid
Brewer - Lagunitas Brewing ; Lagunitas, California, USA
Style - Imperial IPA
ABV - 8%

Joke of The Day
SUCCESS:
A successful man is one who makes more money than his wife can spend.
A successful woman is one who can find such a man.
MARRIAGE:
A woman marries a man expecting he will change, but he does not.
A man marries a woman expecting that she will not change and she does.
Quotes of the Day
"Sometimes when I reflect back on all the beer I drink I feel ashamed. Then I look into the glass and think about the workers in the brewery and all of their hopes and dreams. If I didn't drink this beer, they might be out of work and their dreams would be shattered. Then I say to myself, 'It is better that I drink this beer and let their dreams come true than be selfish and worry about my liver.'"
- Jack Handey (February 25th, 1949), an American humorist best known for his Deep Thoughts by Jack Handey a novel and SNL Sketch.
"If you ever reach total enlightenment while drinking beer, I bet it makes beer shoot out your nose."
- Jack Handey
"What is it about a beautiful sunny afternoon, with the birds singing and the wind rustling through the leaves, that makes you want to get drunk?"
- Jack Handey
Whisky of The Day
The Glenlivet XXV Single Malt Scotch Whisky
$350
February Observances
AMD/Low Vision Awareness Month
Adopt A Rescued Rabbit Month
Aggressive Driving Month
American Heart Month
National Heart Healthy Month
American History Month
An Affair to Remember Month
Avocado and Banana Month
Bake for Family Fun Month
Beans (Dried and Fresh) Month
Berry Fresh Month
Black History Month
Burn Awareness Month
Canned Food Month
Celebration of Chocolate Month
Creative Romance Month
Dog Training Education Month
Exotic Vegetables and Star Fruit Month
Fabulous Florida Strawberry Month
From Africa to Virginia Month
National Get To Know An Independent Real Estate Broker Month
Grapefruit Month
Great American Pie Month a.k.a American Pie Month
International Boost Self-Esteem Month
International Expect Success Month
International Friendship Month
International Hoof-care Month
Jobs in Golf Month
Library Lovers' Month
Marfan Syndrome Awareness Month
Marijuana Awareness Month
National African American History Month
National Bird Feeding Month
National Black History Month
National Care About Your Indoor Air Month
National Cherry Month
National Children's Dental Health Month
National Condom Month
National Embroidery Month
National Fiber Focus Month
National Grapefruit Month
National Hot Breakfast Month
National Laugh-Friendly Month
National Mend A Broken Heart Month
National Parent Leadership Month
National Pet Dental Health Month
National Snack Food Month
National Teen Dating Violence Awareness Month
National Therapeutic Recreation Month
National Time Management Month
National Weddings Month
National Wild Bird Feeding Month
Parent Leadership Month, Natl
Plant The Seeds Of Greatness Month
Potato Lover's Month
Pull Your Sofa Off The Wall Month
Relationship Wellness Month
Responsible Pet Owner's Month
Return Shopping Carts to the Supermarket Month
Senior Independence Month
Spay/Neuter Awareness Month
Spiritual Teachers Month
Spunky Old Broads Month
Sweet Potato Month
Truck Month (GM)
Wise Health Care Consumer Month
Worldwide Renaissance of the Heart Month
Youth Leadership Month
Observances this Week
National Pancake Week, Fourth Week of February
Read Me Week, Fourth Week of February
National Secondhand Wardrobe Week, Fourth Full Week in February
Telecommuter Appreciation Week, Fourth Full Week in February
Peace Corps Week, Fourth Full Week in February starting with Monday
International Friendship Week, Last Full Week of February
National Eating Disorders Awareness Week, Last Full Week in February
Historical Events on February 25th
Born on February 25th
Died on February 25th