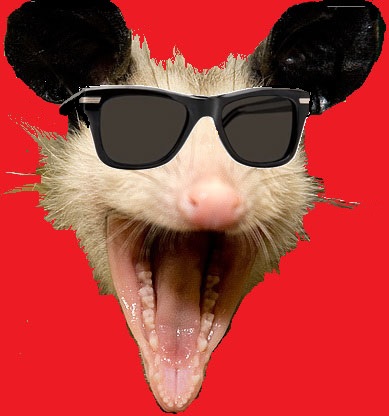 Holidays and Festivals
Independence Day a.k.a. 25th of March (Greece) * (see below)
Freedom Day (Belarus)
Mother's Day (Slovenia) * CLICK HERE
Struggle for Human Rights Day (Slovakia)
Lady Day (England, Wales, Ireland) * (see below)
Vårfrudagen or Våffeldagen, "Waffle Day" (Sweden)
International Day of Remembrance of The Victims of Slavery and The Transatlantic Slave Trade (UN)
Anniversary of the Arengo and the Feast of the Militants (San Marino)
Hilaria (Roman Empire)
Maryland Day (Maryland)
National Day of Celebration of Greek & American Democracy
National Medal of Honor Day
Tolkien Reading Day
Day of the Unborn Child
Old New Year's Day * CLICK HERE
Medieval European New Year (Occasionally) * CLICK HERE
Pecan Day
Christian Feast Day of Alfwold
Christian Feast Day of Barontius and Desiderius
Christian Feast Day of Saint Dismas, the "Good Thief"
Christian Feast Day of Humbert of Maroilles
Earliest possible date for Seward's Day (Alaska)
Feast of Annunciation (Christianity), except if it falls on a Sunday or during Holy Week

National Cherry Blossom Festival (USA),
March 20th through April 14th
* 25th of March (Greece), A Double Holiday in Greece 1. Anniversary of the declaration of the start of Greek War of Independence from the Ottoman Empire, in 1821. 2. Celebration of the Annunciation - when the birth of Christ was announced to the Virgin Mary.
* Lady Day, Historic start of the new year (Lady Day) in England, Wales, Ireland, and the future United States until the adoption of the Gregorian Calendar in 1752. (The year 1751 began on 25 March; the year 1752 began on 1 January) It is one of the four Quarter days in Ireland and England.
Fête de la Poule Translation: Hen Day (French Republican)
The Fifth day of the Month of Germinal in the French Republican Calendar
Toast of The Day
"May your pockets be heavy and your heart be light,
May good luck pursue you each morning and night."
- Traditional Irish
-Alternative-
"Stin Eyiassou! (Stin Eye-ee-yass-ooh)"
(Greek) "To Your Health!"
- In Recognition of the 25th of March (Greece)
Drink of The Day
Tennessee
2 oz. Whisky
1 oz. Maraschino Liqueur
1oz. Lemon Juice
Combine ingredients in a shaker filled with ice, shake and strain into a chilled martini or cocktail glass.
Wine of The Day
Rio Real 2008 Reserva
Vinho Regional Lisboa
$15
Beer of The Day
Drop Top
Brewer - Widmer Brothers Brewing Co., Portland, Oregon, USA
Style - Bitter
Joke of The Day
"I can't find a cause for your illness," the doctor said. "Frankly, I think it's due to drinking. ""In that case," replied his blonde patient, "I'll come back when you are sober. "
Quote of the Day
"I went to my nephew's birthday party and they had a pinata of that Shrek donkey. And I thought...you know what would be awesome is to take down that pinata, take out all that disgusting candy, and go to the store and instead by real chicken hearts and intestines, put it in there so that when the kid hits it and all that shit falls out of it I get to run up to him and yell, 'Oh my God, what did you do?!'"
- Christina Pazsitsky
Whiskey of The Day
Tullamore Dew Black 43
- The special Heritage blend of Tullamore Dew was launched in 2000 to mark the opening of the Tullamore Dew Heritage Centre in County Offaly
March Observances
Adopt A Rescued Guinea Pig Month
American Red Cross Month or Red Cross Month
Bell Peppers and Broccoli Month
Berries and Cherries Month
Brain Injury Awareness Month
Child Life Month
Colic Awareness Month
Colorectal Cancer Education and Awareness Month (Different sponsor than National Colorectal Cancer Awareness Month)
Credit Education Month
Deaf History Month (3/13 to 4/15)
Deep Vein Thrombosis (DVT) Month
Employee Spirit Month
Exotic Winter Fruit, Leeks and Green Onions Month
Expanding Girls' Horizons in Science and Engineering Month
National Expect Success Month
Holy Humor Month
Honor Society Awareness Month
Humorists Are Artists Month
International Expect Success Month
International Ideas Month
International Listening Awareness Month
International Mirth Month
International Women's Month
Malignant Hypertension Awareness & Training Month
March for Babies (March and April)
Music In Our Schools Month
National Athletic Training Month
National Caffeine Awareness Month
National Cheerleading Safety Month
National Chronic Fatigue Syndrome Awareness Month
National Clean Up Your IRS Act Month
National Color Therapy Month
National Colorectal Cancer Awareness Month (Different sponsor than Colorectal Cancer Awareness Month)
National Craft Month
National Ethics Awareness Month
National Eye Donor Month
National Frozen Food Month
National Irish-American Heritage Month
National Kidney Month
National Kite Month (3/31-4/30)
National March Into Literacy Month
National Multiple Sclerosis Education & Awareness Month
National Nutrition Month
National On-Hold Month
National Optimism Month
National Peanut Month
National Social Work Month
National Umbrella Month
National Women's History Month
Optimism Month
Play-the-Recorder Month
Poetry Month
Poison Prevention Awareness Month
Red Cross Month
Save Your Vision Month
Sing With Your Child Month
Small Press Month
Social Workers Month
Spiritual Wellness Month
Steroid Abuse Prevention Month
Supply Management Month
Umbrella Month, Natl
Vulvar Health Awareness Month
Workplace Eye Health and Safety Month
Workplace Eye Wellness Month
Youth Art Month
Observances this Week
Tsunami Awareness Week, Last Full Week in March
Pediatric Nurse Practioner Week, Last Full Week in March
National Protocol Officer's Week, Last Full Week in March
National Cleaning Week, Last Full Week in March
Week of Solidarity with People's Struggling Against Racism & Discrimination, Fourth Week of March
Youth Violence Prevention Week, Last Week in March
Termite Awareness Week, Last Work Week in March
Historical Events on March 25th
Born on March 25th
1133 Henry II, King of England (1154-89)
1252 Conradin, Duke of Swabia (d. 1268)
1252 Konradijn Hohenstaufen, [Koenrad van Zwaben], son of Konrad IV
1259 Andronikos II Palaiologos, Byzantine emperor (d. 1332)
1297 Andronicus III Palaeologus, Byzantine emperor (d. 1341)
1297 Arnost of Pardubice, Archbishop of Prague (d. 1364)
1345 Blanche of Lancaster, wife of John of Gaunt (d. 1369)
1347 Catherine of Siena, Italian saint (d. 1380)
1404 John Beaufort, 1st Duke of Somerset, English military leader (d. 1444)
1479 Vasili III, Grand Prince of Moscow (d. 1533)
1495 Leonhard Paminger, composer
1532 Pietro Pontio, composer
1539 Christopher Clavius, German mathematician (d. 1612)
1541 Francesco I de' Medici, Grand Duke of Tuscany (d. 1587)
1593 Jean de Brébeuf, French Jesuit missionary (d. 1649)
1594 Maria Tesselschade Roemers Visscher, Dutch writer
1643 Louis Moréri, French encylopedist (d. 1680)
1653 Joseph Sauveur, French physicist/mathematician
1661 Paul de Rapin, French historian (d. 1725)
1688 Johann Gotthilf Ziegler, composer
1699 Johann Adolph Hasse, German composer (d. 1783)
1702 Christian Gottlieb Ziegler, composer
1702 Pieter Teyler Van der Hulst, Dutch silk merchant (Teyler's Museum)
1713 Jean-Baptiste Canavas, composer
1723 Kaat Mussel, [Catharina Mulder], Dutch demonstrater
1745 Nicolas Etienne Framery, composer
1762 Francesco Giuseppi Pollini, composer
1767 Joachim Murat, King of Naples (1808-15) (d. 1815)
1769 Salvatore Vigano, composer
1770 Carl Friedrich Ebers, composer
1782 Carolina (Maria A) Bonaparte, (countess Lipona), Sister of Napoleon, Queen of Naples (d. 1839)
1786 Giovanni B Amia, Italian astronomer/physicist/botanist
1797 John Winebrenner, US, clergyman, founded Church of God
1800 Heinrich von Dechsen, German geologist (d. 1889)
1800 Paulin Paris, French historian
1808 Jose de Espronceda y Delgado, Spanish revolutionary/poet (Cortes)
1818 Isaac Ingalls Stevens, Major General (Union volunteers), died in 1862
1820 Xavier F M G, Earl of Merode, Belgian minister to Pope (in Rome)
1823 William Thompson Martin, Mjr General (Confederate Army), died in 1910
1824 Clinton L. Merriam, American politician (d. 1900)
1830 Julius Caesar, cricketer (prominent batsman for Surrey)
1839 William Bell Wait, US, educated the blind
1840 Myles Keogh, U.S. Soldier in U.S. 7th Cavalry Regiment & Irish Soldier of Fortune (d. 1876)
1863 Simon Flexner, American pathologist (d. 1946)
1867 Arturo Toscanini, Italian conductor (NBC) (d. 1957)
1867 Gutzon Borglum, sculptor (Mt Rushmore)
1868 William Lockwood, English cricketer (1893-1902) (d. 1932)
1869 Gustaaf DFL Schamelhout, Flemish physician/writer
1871 John Gutzon Borglum, sculptor (Mt Rushmore)
1872 Vito Pardo, Italian sculptor (Columbus monument in Argentina)
1873 Rudolf Rocker, German anarchist (d. 1958)
1875 Spencer Charters, Duncannon PA, actor (3 Faces West)
1877 Walter Little, Canadian politician (d. 1961)
1878 Henry graaf de Baillet-Latour, Belgian pres of IOC (1925-42)
1878 Theodore Samuel Holland, composer
1879 Otakar Zich, composer
1881 Béla Bartók, Hungarian composer (Concerto for Orchestra) (d. 1945)
1881 Louis Dosfel, Flemish lawyer/writer (Assault!)
1881 Mary Gladys Webb, English writer (d. 1927)
1882 Haydn Wood, composer
1884 Georges Imbert, Alsatian chemist (d. 1950)
1885 Veit Valentin, German/US historian (Deutsche Revolution)
1886 Athenagoras, Patriarch of Constantinople (d. 1972)
1890 Marten Baersma, [MH Bottema], Friesan author (De ljochte kimen)
1892 Andy Clyde, Scottish actor (George-Real McCoys, Cully-Lassie) (d. 1967)
1893 Edward Hart, (Rep-D-NJ)/1st chairman of Com on Un-American Activities
1894 Erik William Gustav Leidzen, composer
1895 Siegfried Handloser, German physician (d. 1954)
1897 John Laurie, Scottish actor (Jericho, Island of Desire) (d. 1980)
1899 Bella Spewack, Hungary, playwright (Kiss Me Kate)
1899 Burt Munro, New Zealand motorcycle racer (d. 1978)
1899 Jacques Audiberti, French poet (Race of Men)
1901 Ed Begley, American actor (Mr Koppel-Leave it to Larry) (d. 1970)
1902 Sten Broman, composer
1903 Frankie Carle, American pianist and bandleader (Golden Touch) (d. 2001)
1903 Nahum Norbert Glatzer, Jewish-American scholar (d. 1990)
1905 Binnie Barnes, London, actress (Last of the Mohicans, 3 Musketeers)
1906 Alan J P Taylor, British historian (English history 1914-1915) (d. 1990)
1906 Howard Pyle, (Gov-R-Az, 1951-55)
1906 Jean Sablon, French singer (d. 1994)
1908 Bridget D'Oyly Carte, British theater & hotel director
1908 David Lean, English film director (Dr Zhivago, Ryan's Daughter) (d. 1991)
1908 Helmut Käutner, German actor and director (d. 1980)
1909 Dutch (Emil) Leonard, baseball pitcher (Boston Red Sox, 1.01 ERA 1914)
1909 Jay Blackton, NYC, conductor/arranger (Guys & Dolls)
1910 Magda Olivero, Italian soprano
1910 Mario Peragallo, Italian composer
1911 Jack Ruby, killer of Lee Harvey Oswald (d. 1967)
1911 Willy Anthoons, Flemish sculptor (Mystic verheffing)
1912 Jean Vilar, French stage and film actor (d. 1971)
1913 Sir Reo Stakis, Anglo-Cypriot hotel magnate (d. 2001)
1914 Marthe Robert, essayist/translator
1914 Norman E Borlaug, American agriculturalist, recipient of the Nobel Peace Prize (Nobel 1970) (d. 2009)
1916 Nikolay Ivanovich Peyko, composer
1918 Howard Cosell, American sports reporter (Monday Night Football) (d. 1995)
1919 Jeanne Cagney, actress (Lion is in the Streets, Quicksand)
1920 Arthur Wint, Jamaican runner (d. 1992)
1920 Patrick Troughton, English actor (Doctor Who) (d. 1987)
1921 Alexandra of Greece and Denmark, Queen of Yugoslavia (d. 1993)
1921 Nancy Kelly, American actress (Double Exposure, Jesse James) (d. 1995)
1921 Simone Signoret, French actress (Casque d'Or, Room at the Top) (d. 1985)
1922 Bruno VeSota, Ill, actor/director (Chopper, Teenage Doll, Wild Rovers)
1922 Eileen Ford, American model agency executive (Ford Modeling Agency)
1922 Tobias Schneebaum, New York City, American writer, anthropologist and explorer (d. 2005)
1923 Bonnie Guitar, American singer
1923 Lee Hale, Tacoma Wash, choral director (The Entertainers)
1923 Wim van Est, Dutch cyclist (d. 2003)
1924 Julia A Perry, American composer (Cask of Amontillado, Selfish Giant)
1924 Machiko Kyô, Japanese actress (Gate of Hell, Rashomon, Ugetsu)
1925 Flannery O'Connor, American author (A Good Man is Hard to Find) (d. 1964)
1926 Hans Rausing, Swedish/British industrial/billionaire (Tetra Pak)
1926 Jaime Sabines, Mexican poet (d. 1999)
1926 Laszlo Papp, Hungarian Olympic Boxer (Gold-1948, 1952, 1956) (d. 2003)
1927 Leslie Claudius, India, field hockey (Olympic-gold-1948, 52, 56)
1928 James A Lovell Jr, American astronaut (Gemini 7, 12, Apollo 8, 13)
1929 Harris W Fawell, (Rep-R-IL, 1985)
1929 Kenneth Haigh, Yorkshire England, actor (Search for the Nile)
1929 Wim van Est, Dutch cyclist (d. 2003)
1930 David Russell Burge, composer
1931 Paul Motian, American jazz drummer and composer
1932 Gene Shalit, American film critic
1932 Penelope Gilliatt, English writer (d. 1993)
1932 Wes Santee, miler
1932 Woody (Woodson) Held, baseball player
1934 Bernard King, Australian chef and television personality (d. 2002)
1934 Gloria Steinem, American feminist and publisher (Ms Magazine)
1934 Johnny Burnette, American singer (Trains Kept A-Rollin, You're 16) (d. 1964)
1935 Flash Elorde, Filipino boxer
1935 Susan Engel, Vienna Austria, actress (Ascendancy)
1936 Lawrence Bernard "Larry" Gales, bassist
1937 Tom Monaghan, American fast-food industry entrepreneur, founder of Dominos pizza
1938 Fritz d'Orey, Brazilian racing driver
1938 Hoyt Axton, American country music singer-songwriter and actor (Black Stallion, Junkman, Rousters) (d. 1999)
1939 Toni Cade Bambara, American author (d. 1995)
1940 Anita Bryant, American singer (George Gobel Show)
1941 Gudmund Hernes, Norwegian politician
1942 Aretha Franklin, American singer (Respect), Soul Sister #1, Widely hailed as the greatest rock singer of all time.
1942 Jacqueline Lichtenberg, US, sci-fi author (Star Trek Lives!, Dreamspy)
1942 Kim Woodburn, English television personality
1942 Paul Michael Glaser, Cambridge Mass, actor (Starsky-Starsky & Hutch)
1942 Richard O'Brien, English actor and writer (Rocky Horror Show)
1943 Paul Michael Glaser, American actor
1943 Pavel Lednev, USSR, pentathelete (Olympic-gold-1980)
1943 Ronald Jeffers, composer
1944 Ross Duncan, cricketer (one Test Australia v England 1971, 0-30)
1944 Terry L Bruce, (Rep-D-IL, 1985)
1946 Bonnie Bedelia, [Culkin], NYC, actress (Die Hard, Heart Like a Wheel)
1946 Cliff Balsam, English footballer
1946 Daniel Bensaid, French philosopher (d. 2010)
1946 Gerard John Schaefer, American serial killer (d. 1995)
1946 Maurice Krafft, French vulcanologist (d. 1991)
1946 Stephen Hunter, American author
1947 Claudine Schneider, (Rep-R-RI, 1981)
1947 Elton John (Reginald Kenneth Dwight), English singer (Rocketman)
1948 Bonnie Bedelia, American actress
1948 Kelly Garrett, actress/singer (Holdin)
1948 Lynn Faulds Wood, Scottish television presenter
1948 Michael Stanley, Cleveland OH, musician (Michael Stanley Band)
1948 Richard Lundy, horse trainer
1949 Jean Potvin, NHLer
1949 Neil Jones, musician (Bend Me Shape Me)
1950 Chuck Greenberg, American musician (Shadowfax) (d. 1995)
1951 Bob Pelander, rock keyboardist/vocalist (Michael Stanley Band)
1951 Jumbo Tsuruta, Japanese professional wrestler (d. 2000)
1951 Maisie Williams, Montserrat, rock vocalist (Boney M)
1952 Antanas Mockus, Colombian mathematician
1952 Ken Boyd, basketball
1953 Haroon Rashid, cricketer (Pakistani & WSC batsman late 70's)
1953 Mary Gross, Chicago Ill, actress/comedian (SNL, Club Paradise, Feds)
1954 Elli Stai, Greek journalist and TV presenter
1954 Thom Loverro, American sportswriter
1955 Daniel Boulud, French chef and restaurateur
1955 Lee Mazzilli, American baseball player
1956 Matthew Garber, English actor (d. 1977)
1956 Sonia M Lannaman, England, 4X100m relayer (Olympic-bronze-1980)
1957 Jim Uhls, American screenwriter
1958 James McDaniel, American actor (Arthur Fancy-NYPD Blue)
1958 John Ensign, American politician
1958 Maria Caridad Colón, Cuba, javelin thrower, (Olympic-gold-1980)
1958 Ray Tanner, American college baseball coach
1958 Sisy Chen, Taiwanese politician and television commentator
1958 Susie Bright, American feminist and sex writer
1958 Yograj Singh, cricketer (Indian pace bowler early 80's)
1958 Åsa Torstensson, Swedish politician
1959 Vince Guerra, jockey
1960 Brenda Strong, American actress
1960 Haywood Nelson, American actor (Haywood-Grady, Dwayne-What's Happening)
1960 Idy Chan Yuk-Lin, Hong Kong actress
1960 Peter O'Brien, Australian actor
1960 Robert Green, Omaha Neb, tennis star
1960 Steve Norman, British saxophonist (Spandau Ballet)
1961 Fred Goss, American actor, comedian, and writer
1961 John Stockwell, Galveston TX, actor (Born to Ride, City Limits)
1961 Mark David Brooks, American golfer, PGA tour (1994 Kemper Open)
1962 Marcia Cross, American actress
1964 Alex Solis, Panamanian jockey
1964 Eric Woods, California, Canadian Tour golfer (1993 Xerox BC Open)
1964 Kate DiCamillo, American children's author
1964 Ken Wregget, Canadian ice hockey player, NHL goalie (Pitts Penguins)
1964 Lisa Gay Hamilton, American actress
1965 Avery Johnson, American basketball player and coach, NBA guard (San Antonio Spurs)
1965 Sarah Jessica Parker, American actress (Square Pegs, Sex and the City)
1965 Sean "Hollywood" Hamilton, DJ (Hangin' With Hollywood, Z-100)
1965 Stefka Kostadinova, Bulgarian high jumper
1966 Anton Rogan, Irish footballer
1966 David Hohl, Winnipeg Manitoba, freestyle wrestler (Olympics-9-92, 96)
1966 Jeff Cross, NFL defensive end (Miami Dolphins)
1966 Jeff Healey, Canadian guitarist, blind guitarist (See the Light) (d. 2008)
1966 Tatjana Patitz, German supermodel
1966 Tom Glavine, American baseball player, MLB pitcher (Atlanta Braves, Cy Young 1991)
1967 Debi Thomas, American figure skater (Olympic-bronze-1988)
1967 Doug Stanhope, American comedian
1967 Matthew Barney, American media artist
1967 Takayuki Miura, hockey defenseman (Team Japan 1998)
1968 Dixon Edwards, NFL linebacker (Dallas Cowboys, Minnesota Vikings)
1968 Errol Martin, CFL linebacker (Edmonton Eskimos)
1968 Peter Blackburn, Australia, badminton player (Olympics-96)
1969 Cathy Dennis, English singer, songwriter, and actress
1969 Dale Davis, American basketball player, NBA forward (Indiana Pacers)
1969 Dan Wilson, Arlington Height IL, catcher (Seattle Mariners)
1969 Guy Newman, Australian water polo goalie (Olympics-96)
1969 Jeffrey Walker, British Musician (Carcass)
1969 Scott Sanders, Hannibal MO, pitcher (San Diego Padres)
1970 Kari Matchett, Canadian actress
1970 Magnus Larsson, Sweden, tennis star
1970 Shawn Antoski, Brantford, NHL left wing (Phila Flyers)
1970 Teri Moïse, American singer
1971 Aashish Kapoor, cricketer (Indian off-spin batsman 1994)
1971 Andre Bolduc, CFL slot back (Edmonton Eskimos)
1971 Cammi Granato, American ice hockey player (USA, Oly-98)
1971 Perry Klein, NFL quarterback (Atlanta Falcons)
1971 Sheryl Swoopes, American basketball player, WNBA forward (Houston Comets. Oly-gold-96)
1971 Stacy Dragila, American pole vaulter
1972 Demet Edwards, WLAF defensive tackle (Barcelona Dragons)
1972 Giniel de Villiers, South African racing driver
1972 Howard Battle, Biloxi MS, infielder (Philadelphia Phillies)
1972 Lawrence Moten, NBA guard (Vancouver Grizzlies)
1973 Anders Fridén, Swedish singer (In Flames)
1973 Andrei Nikolishin, Vorkuta Russia, NHL center (Hartford Whalers)
1973 Anthony Barness, English footballer
1973 Bob Sura, American basketball player, NBA guard (Cleveland Cavaliers)
1973 Ray Zellars, NFL fullback (NO Saints)
1974 Lark Voorhies, American actress
1974 Mike Adams, wide reciever (Pittsburgh Steelers)
1974 Vyninka Arlow, Australia, diver (Olympics-96)
1975 Ladislav Benýšek, Czech ice hockey player
1975 Melanie Blatt, British singer (All Saints)
1975 Miguel Mejia, San Pedro de Macoris, outfielder (St Louis Cardinals)
1976 Baek Ji Young, South Korean singer
1976 Cha Tae-hyun, South Korean actor
1976 Francis Bellew, Irish Gaelic footballer
1976 Gigi Leung, Hong Kong singer/actress
1976 Juvenile, American rapper
1976 Monica Croscicka-Wnetrzak, Miss Universe-Poland (1996)
1976 Wladimir Klitschko, Ukrainian boxer
1978 Teanna Kai, American porn star
1979 Lee Pace, American actor
1979 Natasha Yi, American supermodel
1980 Carrie Lam, Hong Kong actress
1980 Joe King, Guitarist and Co-Founder for the band The Fray
1982 Danica Patrick, American race car driver
1982 Jenny Slate, American comedienne
1982 Sean Faris, American actor and model
1982 Sergey Yakovlev, russian musical artist and painter
1982 Álvaro Saborío, Costa Rican footballer
1984 Katharine McPhee, American singer and actress
1985 Carmen Rasmusen, Canadian-American singer
1986 Kyle Lowry, American basketball player
1986 Marco Belinelli, Italian basketball player
1986 Megan Gibson, American softball player
1987 Jacob Bagersted, Danish handballer
1987 Jason Castro, American Idol contestant
1987 Nobunari Oda, Japanese figure skater
1987 Victor Obinna, Nigerian footballer
1988 Erik Knudsen, Canadian actor
1989 Alyson Michalka, American actress and singer
1989 Chicken Kentucky, 1st partial birth in space (chicken)
1989 Scott Sinclair, English footballer
1990 Kiowa Gordon, American actor
2184 Pavel Andreivich Chekov, Leningrad, USSR (Star Trek-character)
Died on March 25th
752 Pope-elect Stephen, Italian priest and elected successor to Pope Zachary
1223 Afonso II, 3rd King of Portugal (1211-23) (b. 1185)
1345 Henry, 3rd Earl of Lancaster, English politician (b. 1281)
1458 Íñigo López de Mendoza, Marqués de Santillana, Spanish poet (b. 1398)
1510 Georges d'amboise, French archbishop of Narbonne/Rouen, dies at 49
1558 Marcos de Niza, French Franciscan explorer
1561 Conrad Lycosthenes, French-born German philosopher and encyclopedist (b. 1518)
1603 Ikoma Chikamasa, Japanese warlord (b. 1526)
1609 Olaus Martini, Swedish Archbishop of Uppsala (b. 1557)
1620 Johannes Nucius, German composer
1625 Giambattista Marini, Italian poet (b. 1569)
1692 Gerardus L Blasius, Flemish anatomist
1697 Hendrik Casimir II, King of Nassau-Dietzstadhouder
1712 Nehemiah Grew, English naturalist (b. 1641)
1736 Nicholas Hawksmoor, British architect
1738 Turlough O'Carolan, Irish harper and composer (b. 1670)
1751 Frederik I of Hessen Kassel, King of Sweden (1720-51) (b. 1676)
1766 Johannes Ritschel, composer
1799 Constantin Reindl, composer
1801 Anthony Ziesenis, architect/sculptor (Camper)
1801 Novalis, German poet (b. 1772)
1818 Caspar Wessel, Danish mathematician (b. 1745)
1823 Coelestin Jungbauer, composer
1825 Rutger Jan Schimmelpenninck, Dutch patriot/earl
1835 Friederike Blum, writer
1852 Alexis Garaude, composer
1860 James Braid, Scottish surgeon (b. 1795)
1873 Wilhelm Marstrand, Danish painter (b. 1810)
1880 Joseph Rummel, composer
1880 Ludmilla Assing, writer
1908 Durham Stevens, American diplomat (b. 1851)
1909 Ruperto Chapi y Lorente, composer
1914 Frederic Mistral, French poet (Nobel-1904) (b. 1830)
1917 Elizabeth Storrs Mead, American educator (b. 1832)
1917 Spyridon Samaras, Greek composer (b. 1861)
1918 Claude Debussy, French composer (Iberia/La mer) (b. 1862)
1918 Peter Martin, Australian rules footballer (b. 1875)
1924 John Reedman, cricketer (Test for Aust 1894, 17 & 4, 1 for 24)
1931 Ida Wells, American civil rights activist (b. 1862)
1937 John Drinkwater, English poet/playwright (Bird in Hand)
1940 Ion Nonna Otescu, composer
1948 Warren Hymer, actor (Show Them No Mercy)
1949 Hanns A Rauter, German SS-commandant in Netherland, executed
1951 Eddie Collins, American baseball player, Hall of Fame infielder (White Sox, A's) (b. 1887)
1956 George Luther Foote, composer
1956 Robert Newton, actor (Henry V, Odd Man Out)
1957 Fud Livingston, composer
1957 Max Ophüls, German director and writer (b. 1902)
1958 Emerson Whithorne, composer
1958 Tom Brown, American musician (b. 1888)
1959 Billy Mayerl, composer
1962 Auguste Piccard, Swiss explorer/balloonist
1963 David Moore, US feather weight boxer
1965 Giorgio Federico Ghedini, composer
1965 Viola Gregg Liuzzo, US civil rights activist, murdered
1966 Colin Campbell, actor (Leather Boys)
1967 Renato Cellini, Italian conductor (b.c.1913)
1968 Douglas Evans, actor (South Pacific Trail)
1969 Alan Mowbray, actor (Dante, Colonel Flack)
1969 Billy Cotton, British bandleader & entertainer (b. 1889)
1969 Max Eastman, American writer (Love and Revolution) (b. 1883)
1969 Norman Gallichan, cricketer (one Test for NZ, 30 & 2, 3-113)
1973 Edward Steichen, pioneer of US photography
1974 Otto Waldis, actor (Unknown World, Whip Hand)
1975 Deiva Zivarattinam, Indian politician (b. 1894)
1975 Juan Gaudino, Argentine racing driver (b. 1893)
1975 King Faisal of Saudi Arabia (b. 1906)
1978 Jack Hulbert, actor (Bulldog Jack)
1979 Sykes, British ambassador in The Hague, murdered
1979 Anton Heiller, composer
1980 James Wright, American poet (b. 1927)
1980 Milton H. Erickson, American psychiatrist (b. 1901)
1980 Roland Barthes, French literary critic and writer (b. 1915)
1980 Walter Susskind, Czech conductor (b. 1913)
1983 Bob Waterfield, American football player (b. 1920)
1983 Martha Sleeper, actress (Spitfire)
1987 Henry R LaBouisse, headed UNICEF (1965-79)
1988 Robert Joffrey, American dancer and choreographer (b. 1930)
1991 Eileen Joyce, pianist
1991 Lee Donn, pianist,
1991 Marcel Lefebvre, French Catholic prelate (b. 1905)
1992 Nancy Walker, American actress (Ida Morgenstern-Rhoda) (b. 1922)
1994 David Miles Bensuan Economist-Butt
1994 Max Petitpierre, Swiss politician and jurist (b. 1899)
1994 Michel R Vassallucci, French/Neth publisher (Arena)
1995 James Coleman, American sociologist (b. 1926)
1995 James Gardner, designer
1995 John Hugenholtz, Dutch race track designer (b. 1914)
1995 Krešimir Cosic, Croatian basketball player (b. 1948)
1995 Peter Herbert Penwarden, priest
1995 Warren E Burger, chief justice of US (1969-86)
1996 John Derrick Mordaunt Snagge, news commentator (BBC)
1996 John Snagge, British radio personality (b. 1904)
1997 Roberto Sanchez Vilella, governor of Puerto Rico in (1965-69),
1998 Max Green, Australian lawyer (b. 1952)
1998 Steve Schiff, United States Congressman (b. 1947)
1999 Cal Ripken, Sr., American baseball manager (b. 1936)
2000 Helen Martin, American actress (b. 1909)
2001 Brian Trubshaw, British Concorde test pilot (b. 1924)
2002 Kenneth Wolstenholme, English football commentator (b. 1920)
2005 Paul Henning, American TV/film producer and writer (b. 1911)
2006 Buck Owens, American singer and television personality (b. 1929)
2006 Richard Fleischer, American film director (b. 1916)
2006 Rocío Dúrcal, Spanish singer and actress (b. 1944)
2007 Andranik Margaryan, Armenian politician (b. 1951)
2008 Ben Carnevale, American basketball coach (b. 1915)
2008 Gene Puerling, American vocalist and arranger (b. 1929)
2008 Rafael Azcona, Spanish screenwriter (b. 1926)
2008 Thierry Gilardi, French football and rugby commentator (b. 1958)
2009 Giovanni Parisi, Italian boxer (b. 1967)
2009 Gábor Ocskay, Hungarian hockey player (b. 1975)
2009 Johnny Blanchard, American baseball player (b. 1933)
2009 Kosuke Koyama, Japanese theologian (b. 1929)
2010 Pål Bang-Hansen, Norwegian film critic and television personality (b. 1937)
2012 Larry Stevenson [Richard], American skateboard innovator
2012 Bert Sugar, American sports writer
2013 Lou Sleater, American MLB pitcher
2013 Anthony Lewis, American journalist (Pulitzer Prize 195,1963) and author