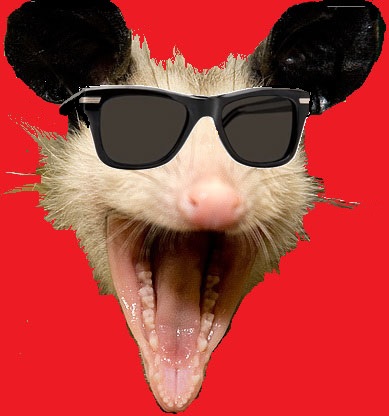 Holidays and Festivals
National Unification Day (Liberia)
Rose Day (Korea) * CLICK HERE
Hastings Banda's Birthday (Malawi)
Dance Like a Chicken Day
Christian Feast Day of Engelmund of Velsen
Christian Feast Day of Matthias the Apostle (Roman Catholic Church)
Christian Feast Day of Michael Garicoits
Christian Feast Day of Mo Chutu of Lismore (Roman Catholic Church)
Christian Feast Day of Victor and Corona
Fête de la Carpe Translation: Carp Day (French Republican)
The 25th day of the Month of Floréal in the French Republican Calendar
Toast of The Day
"Let's drink the liquid of amber so bright,
Let's drink the liquid with foam snowy white,
Let's drink the liquid that brings all good cheer,
Oh, where is the drink like old-fashioned beer?"
- 19th Century Toast
Drink of The Day
Lorraine
2 parts Gin
1 part Lillet
1 part Grand Marnier
Stir with ice, Strain, and Serve in a Cocktail Glass
Wine of The Day
Jarvis Petite Verdot
Style - Petite Verdot
Napa Valley
$55
Beer of The Day
Golden Pilsner
Brewer - Morgan Street Brewery, St. Louis, MO
Style - Bohemian Style Pilsener
Joke of The Day
Sitting in the bar Scotty asked his 40-year-old
friend Paddy, "How come you aren't married?"
Paddy: "I haven't found the right woman yet."
Scotty: "So what are you looking for?"
Paddy: "Oh she's got to be real pretty, - a good
cook and house keeper, she's got to know how to
handle money, have a nice and pleasant
personality -- and money, she's got to have
money, and a nice big house wouldn't hurt either."
Scotty: "A woman like that would be crazy to marry YOU!"
Paddy: "Oh, it's okay, if she is crazy."
Quote of The Day
"We are the people our parents warned us about."
- Anonymous
Whiskey of The Day
Stranahan's Colorado Whiskey
$55
May Observances
ALS (Amyotrophic Lateral Sclerosis or Lou Gehrig's Disease) Awareness Month
APS (Antiphospholipid Antibody Syndrome) Awareness Month
American Wetlands Month
Arthritis Awareness Month
Asian American and Pacific Islander Heritage Month
Awareness of Medical Orphans Month
Bicycle Safety Month
Borderline Personality Disorder Month
Brain Tumor Awareness Month
Carrots and Cauliflower Month
Celiac Awareness Month
Clean Air Month
Community Living Month (Ontario, Canada)
Creative Beginnings Month
Date Your Mate Month
EcoDriving Month
Family Wellness Month
Fibromyalgia Education and Awareness Month
Freedom Shrine Month
Gardening for Wildlife Month
Get Caught Reading Month
Gifts From The Garden Month
Go Fetch! Food Drive for Homeless Animals Month
Good Car-Keeping Month, Natl
Grapefruit and Kiwi Month
Haitian Heritage Month
Heal the Children Month
Healthy Vision Month
High Blood Pressure Education Mont
Huntington's Disease Awareness Month
Internal Audit Awareness Month, Intl
International Audit Month
International Business Image Improvement Month
International Civility Awareness Month
International Multiple Sclerosis Month
International Victorious Woman Month
Jewish-American Heritage Month
Latino Books Month
(World) Lyme Disease Awareness Month
Melanoma and Skin Cancer Detection and Prevention Month
National Allergy and Asthma Awareness Month
National Arthritis Month
National Barbecue Month
National Better Hearing and Speach Month
National Bike Month
National Blood Pressure Month
National Cancer Research Month
National Correct Posture Month
National Egg Month
National Electric Safety Month
National Family Month (5/12 to 6/16)
National Foster Care Month
National Good Car Keeping Month
National Hamburger Month
National Hepatitis Awareness Month
National Inventors Month
National Lupus Awareness Month
National Meditation Month
National Mediterranean Diet Month
National Mental Health Month
National Military Appreciation Month
National Motorcycle Safety Month
National Moving Month
National Neurofibromatosis (NF) Awareness Month
National Older Americans Month
National Osteoporosis Awareness and Prevention Month
National Photo Month
National Photograph Month
National Physical Fitness and Sports Month
National Physiotherapy Month
National Prepare To Buy a Home Month
National Preservation Month
National Recommitment Month
National Salad Month
National Salsa (Food) Month
National Smile Month
National Stroke Awareness Month
National Sweet Vidalia Onions Month
National Teen Self-Esteem Month
National Tuberous Sclerosis Month
National Vinegar Month
National Week of The Ocean Festival Sea-son Thursday before the Second Saturday in March through Second Saturday in June
National Youth Traffic Safety Month
Personal History Month
Potatoes and Limes Month
Prader-Willi Syndrome Awareness Month
Preeclampsia Awareness Month
Prepare Tomorrow's Parents Month (5/12-6/16)
REACT Month
Revise Your Work Schedule Month
Skin Cancer Awareness Month
Strike Out Strokes Month
Sweet Vidalia Month, Natl
Tay-Sachs and Canavan Diseases Awareness Month
Teen CEO Month
Teen Self Esteem Month
Tennis Month
Tourette Syndrome Awareness Month (5/15 - 6/15)
Toxic Encephalopathy and Chemical Injury Awareness Month
Ultra-violet Awareness Month
Women's Health Care Month
Young Achiever Month
Young Achievers of Tomorrow Month
Observances this Week
Salvation Army Week, May 8th through May 15th
National Stuttering Awareness Week, Second Week in May
National Hospital And Healthcare Week, Second Week in May
National Running and Fitness Week, Second Week in May
National Nursing Home Week, Second Week in May or Starts Mother's Day to Saturday
National Women's Health Week, 7 Days beginning with Mother's Day
Reading Is Fun Week, Second Full Week in May
Universal Family Week, Second Full Week in May
Food Allergy Awareness Week, Second Full Week in May
National Return To Work Week, Second Full Week in May
Salute to Moms 35+ Week, Second Full Week in May
Work At Home Moms Week, Second Full Week of May
National Stuttering Awareness Week, Second Full Week of May
Public Service Recognition Week,
Full Week of May 15th

National Police Week,
Full Week of May 15th
American Craft Beer Week,
7 Days Starting the Second Monday in May

World Trade Week,
12 Days Starting Second Monday in May

Children's Book Week,
7 Days Starting Monday of the Second Full Week in May

National Etiquette Week,
7 Days Starting Monday of the Second Full Week in May
National Transportation Week,
Full Week of the Third Friday in May
Historical Events on May 14th
Born on May 14th
Died on May 14th