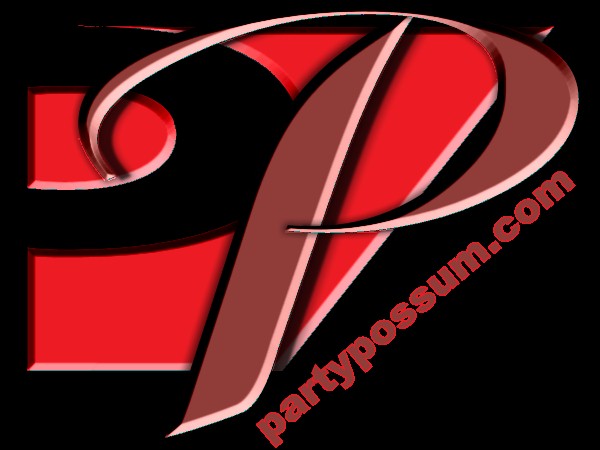 February 4th
Holidays and Celebrations
Independence Day (Sri Lanka) 1948
Rosa Parks Day * (See Below)
World Cancer Day
USO Day a.k.a. Birthday of the USO
Pisco Sour Day (Peru) * (see Drink of The Day)
Winterlude (Canada)
National Girls & Women in Sports Day (USA)
Biezputras Diena -observed (Ancient Latvia)
George Washington Election Day * (See Below)
Anniversary of the Outbreak of Armed Struggle against Portuguese Colonialism (Angola)
Winterlude (Canada)
Create a Vacuum Day
Liberace Day a.k.a. Birthday of Liberace, American musician (1987 - b. 1919)
Thank a Mailman Day
Homemade Soup Day
Carl Rogers Day, Birthday of the American psychologist (1987 - b. 1902)
National Stuffed Mushroom Day
Charles Lindbergh's Birthday, American pilot (1902 - d. 1974)
Alice Cooper's Birthday, American musician (1948)
International Dada month as 4 February, 28 March, 1 April, 15 July, 2 August, 7 August, 16 August, 26 August, 18 September, 22 September, 1 October, 17 October, and 26 October. Highberger and Cypress Frankenfeld selected the dates by first rolling dice to determine the number of days, then pulling numbers corresponding to every day in the year (1-365) from a colorful top hat.
Christian Feast Day of Andrew Corsini
Christian Feast Day of Gilbert of Sempringham Saint Gilbert (d. 1189)
Christian Feast Day of Saint John de Brito
Christian Feast Day of Rimbert
Christian Feast Day of Veronica
Christian Feast Day of Saint Rembert of Torhout
* Rosa Parks Day , Rosa Parks was an American civil rights activist (1913 - d. 2005)
* George Washington Election Day - Washington is unanimously elected to be the first President of the United States by the U.S. Electoral College (1789)
Fête de la Buis Translation: Box Tree Day (French Republican)
The 16th day of the Month of Pluviôse in the French Republican Calendar
Toast of The Day
"Success to the lover,
honor to the brave,
Health to the sick,
and freedom to the slave."
- Traditional
Drink of The Day
Pisco Sour
2 fl oz (8 parts) Pisco
1 fl oz (4 parts) Lime juice
3/4 fl oz (3 part) Simple syrup
1 Egg white
1 dash Bitters
- The bitters are an aromatic garnish topping the finished drink, put on top of pisco sour foam.
Shake hard or blend with ice and strain into an Old Fashioned Glass and Serve
- In Honor of National Pisco Sour Day (Peru). Since 2003, Peru has a National Pisco Sour Day which is celebrated on the first weekend of February.
Wine of The Day
Heitz 2009 Grignolino Rosé
Style - Rosé
Napa Valley
$20
Beer of The Day
Aecht Schlenkerla Helles Lagerbier
Brewer - Brauerei Heller-Trum / Schlenkerla, Germany
Style: Munich Helles Lager
ABV 4.3%
Flavor: Aged smokey flavor, a Morning, Bright beer.
Joke of The Day
A man and his wife are dining at a table in a plush Restaurant
and the husband keeps staring at a drunken lady swigging her
gin as she sits alone at a nearby table.
The wife asks, do you know her?"
"Yes," sighs the husband, "She's my ex-wife. She took to
drinking right after we divorced 7 years ago, and I hear she
hasn't been sober since."
"My God!" said the wife. "Who would think a person could go
on celebrating that long?"
Quote of the Day
"(I recommend) bread, meat, vegetables and beer."
-Sophocles' (philosophy of a moderate diet).
February Observances
AMD/Low Vision Awareness Month
Adopt A Rescued Rabbit Month
Aggressive Driving Month
American Heart Month
National Heart Healthy Month
American History Month
An Affair to Remember Month
Avocado and Banana Month
Bake for Family Fun Month
Beans (Dried and Fresh) Month
Berry Fresh Month
Black History Month
Burn Awareness Month
Canned Food Month
Celebration of Chocolate Month
Creative Romance Month
Dog Training Education Month
Exotic Vegetables and Star Fruit Month
Fabulous Florida Strawberry Month
From Africa to Virginia Month
National Get To Know An Independent Real Estate Broker Month
Grapefruit Month
Great American Pie Month a.k.a American Pie Month
International Boost Self-Esteem Month
International Expect Success Month
International Friendship Month
International Hoof-care Month
Jobs in Golf Month
Library Lovers' Month
Marfan Syndrome Awareness Month
Marijuana Awareness Month
National African American History Month
National Bird Feeding Month
National Black History Month
National Care About Your Indoor Air Month
National Cherry Month
National Children's Dental Health Month
National Condom Month
National Embroidery Month
National Fiber Focus Month
National Grapefruit Month
National Hot Breakfast Month
National Laugh-Friendly Month
National Mend A Broken Heart Month
National Parent Leadership Month
National Pet Dental Health Month
National Snack Food Month
National Teen Dating Violence Awareness Month
National Therapeutic Recreation Month
National Time Management Month
National Weddings Month
National Wild Bird Feeding Month
Parent Leadership Month, Natl
Plant The Seeds Of Greatness Month
Potato Lover's Month
Pull Your Sofa Off The Wall Month
Relationship Wellness Month
Responsible Pet Owner's Month
Return Shopping Carts to the Supermarket Month
Senior Independence Month
Spay/Neuter Awareness Month
Spiritual Teachers Month
Spunky Old Broads Month
Sweet Potato Month
Truck Month (GM)
Wise Health Care Consumer Month
Worldwide Renaissance of the Heart Month
Youth Leadership Month
Observances this Week
Women's Heart Health Week, First Week in February
Women's Heart Week, First Week of February
National Patient Recognition Week, First Week in February
Solo Diners Eat Out Weekend, First Week of February
National Green Week, First week in February (For some it lasts until the end of april)
Shape Up With Pickles Time, First Week of February
Boy Scout Anniversary Week, First Full Week of February
Children's Authors & Illustrators Week, First Full Week of February
Freelance Writers Appreciation Week, First Full Week of February
International Coaching Week, First Full Week of February
Just Say No to PowerPoint Week, First Full Week of February
Publicity for Profit Week, First Full Week of February
International Networking Week, First Work Week of February
National School Counseling Week, First Work Week of February
Intimate Apparel Week, (February 4th-8th, May 6th-10th, August 5th-9th, November 4th-8th)
Historical Events on February 4th
Born on February 4th
Died on February 4th