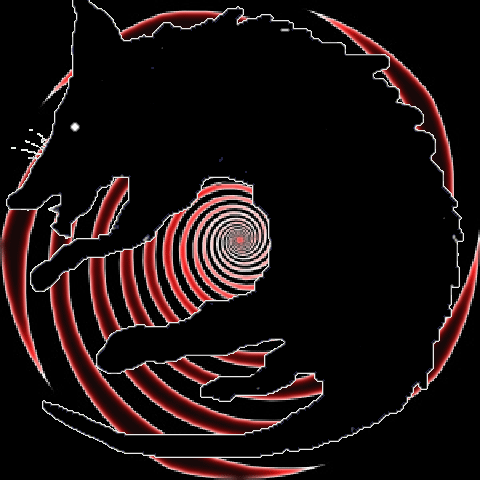 February 21st
Holidays and Celebrations
International Mother Language Day (UN)
Language Movement Day (Bangladesh) * (See Below)
John Lewis Day * (See Below)
NASCAR Day * (See Below)
Communist Manifesto Day * (See Below)
Malcom X Remembrance Day * (See Below)
Anniversary of the Battle of Wayna Daga * (See Below)
Chineese New Year, Lunar New Year, Spring Festival Lunar Calender (2013) * CLICK HERE
Martyrs Day (Bangladesh)
Anniversary of the Washington Monument Dedication
Introduce A Girl to Engineering Day
Elmo's Birthday, Sesame Street Charchter
Card Reading Day
Clam Chowder Day
National Sticky Bun Day
Feast of Saint Peter Damiani
Feast of Saint Pepin of Landen
Feast of Saint Randoald
* Cologne Carnival Cologne, Germany - Thu before Mardi Gras (3-6)
* Santa Cruz de Tenerife Carnival, Canary Islands (2-5)
* Mazatlan Carnival Mazatlan, Mexico (2-5)
* Language Movement Day A.K. A. Language Martyrs' Day, celebrated by Bengali speaking people for gaining right of mother tongue. (Bangladesh)
* John Lewis Day, John Lewis is an American politician and 1960s Civil Rights Movement activist (b. 1940)
* NASCAR Day - On this day in 1948 NASCAR was incorporated.
* Communist Manifesto Day - In 1848 Karl Marx and Friedrich Engels publish the Communist Manifesto.
* Malcom X Remembrance Day - In 1965 Malcolm X is assassinated at the Audubon Ballroom in New York City by members of the Nation of Islam.
* Anniversary of the Battle of Wayna Daga - In 1543 a combined army of Ethiopian and Portuguese troops defeats a Muslim army led by Ahmed Gragn.
Fête de la Violier Translation: Matthiola Day (French Republican)
The Third day of the Month of Ventôse in the French Republican Calendar
Toast of The Day
"I drink to Woman
for each of them who makes a fool out of a man,
there is another who makes a man out of a fool."
- Unknown
Drink of The Day
Red Headed Slut
1 Part Jagermeister
1 Part Peach Schnapps
1 Part Cranberry Juice
Combine ingredients in a cocktail shaker with ice and strain into a rocks glass.
Wine of The Day
B.R. Cohn 2007 Silver Label
Style - Cabernet Sauvignon
North Coast
$25
Beer of The Day
Paradox Grain
Brewer - BrewDog, Fraserburgh, UK
Style - Whiskey Barrel Aged Stout
BrewDog partners with Duncan Taylor Ltd of Huntly, aging its Paradox Grain in the casks of Scotch whiskeys.
Joke of The Day
A drunk phoned police to report that thieves had been in his car. "They've stolen the dashboard, the steering wheel, the brake pedal, the radio, and even the accelerator," he cried out.
However, before the police investigation could start, the phone rang a second time and the same voice came over the line. "Never mind," he said with a hiccup, "I got in the back seat by mistake."
Quote of the Day
"Give a man a fish and he will eat for a day. Teach him how to fish, and he will sit in a boat and drink beer all day."
- Unknown
Whiskey of The Day
Canadian LTD Blended Canadian Whiskey
$10
February Observances
AMD/Low Vision Awareness Month
Adopt A Rescued Rabbit Month
Aggressive Driving Month
American Heart Month
National Heart Healthy Month
American History Month
An Affair to Remember Month
Avocado and Banana Month
Bake for Family Fun Month
Beans (Dried and Fresh) Month
Berry Fresh Month
Black History Month
Burn Awareness Month
Canned Food Month
Celebration of Chocolate Month
Creative Romance Month
Dog Training Education Month
Exotic Vegetables and Star Fruit Month
Fabulous Florida Strawberry Month
From Africa to Virginia Month
National Get To Know An Independent Real Estate Broker Month
Grapefruit Month
Great American Pie Month a.k.a American Pie Month
International Boost Self-Esteem Month
International Expect Success Month
International Friendship Month
International Hoof-care Month
Jobs in Golf Month
Library Lovers' Month
Marfan Syndrome Awareness Month
Marijuana Awareness Month
National African American History Month
National Bird Feeding Month
National Black History Month
National Care About Your Indoor Air Month
National Cherry Month
National Children's Dental Health Month
National Condom Month
National Embroidery Month
National Fiber Focus Month
National Grapefruit Month
National Hot Breakfast Month
National Laugh-Friendly Month
National Mend A Broken Heart Month
National Parent Leadership Month
National Pet Dental Health Month
National Snack Food Month
National Teen Dating Violence Awareness Month
National Therapeutic Recreation Month
National Time Management Month
National Weddings Month
National Wild Bird Feeding Month
Parent Leadership Month, Natl
Plant The Seeds Of Greatness Month
Potato Lover's Month
Pull Your Sofa Off The Wall Month
Relationship Wellness Month
Responsible Pet Owner's Month
Return Shopping Carts to the Supermarket Month
Senior Independence Month
Spay/Neuter Awareness Month
Spiritual Teachers Month
Spunky Old Broads Month
Sweet Potato Month
Truck Month (GM)
Wise Health Care Consumer Month
Worldwide Renaissance of the Heart Month
Youth Leadership Month
Observances this Week
National Condom Week, Third Week of February
National Nestbox Week, Third Week of February
NCCDP Alzheimer's & Dementia Staff Education Week, Third Week of February
Great Backyard Bird Count, Third Weekend of February
National Date (fruit) Week, Third Week of February
National Entrepreneurship Week, Third Week of February
National FFA Week, Week of George Washington's Birthday, Sat to Sat
Brotherhood Week, Third Week of February
Sisterhood Week, Third Week of February
Build A Better Trade Show Image Week, Third Week of February
National Engineers Week, Week of George Washington's Birthday
National Justice for Animals Week, Week of George Washington's Birthday
Historical Events on February 21st
Born on February 21st
Died on February 21st