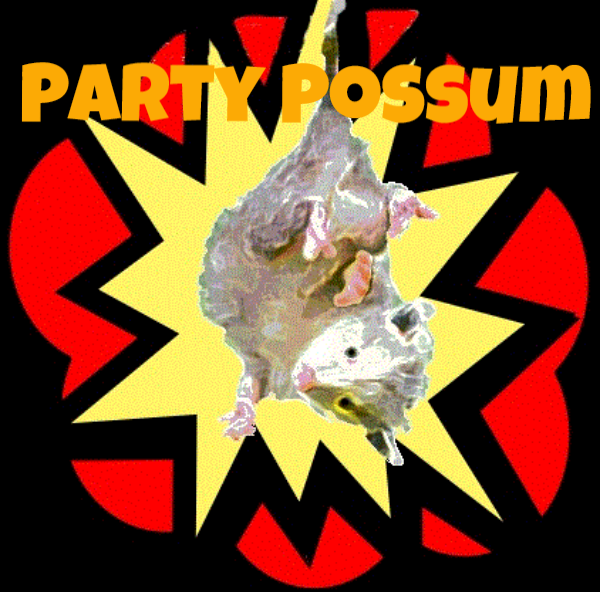 Holidays and Festivals
Flag Day (Paraguay) * CLICK HERE
Yawm Arafat
Pins and Needles Day
Flossing Day
Feast of Our Lady of the Miraculous Medal (Roman Catholic)
Feast of Saint Facundus (Roman Catholic)
Feast of Saint Primitivus (Roman Catholic)
Feast of Barlaam and Josaphat (Eastern Orthodox-Revised Julian Calendar)
Feast of Apostle Philip (Eastern Orthodox—Julian Calendar)
Feast of Gregory Palamas (Eastern Orthodox—Julian Calendar)
Fête de la Chou-fleur Translation: Cauliflower Day (French Republican)
The Seventh day of the Month of Frimaire in the French Republican Calendar
Toast of The Day
"The bubble winked at me and said,
'You'll miss me brother, when you're dead'."
- Oliver Herford (1863–1935), a British-born American writer and artist.
Drink of The Day
Oatmeal Cookie
2 Parts Irish Cream
1/2 Part Butterscotch Schnapps
1/2 Part GoldSchlagger
Combine ingredients together in a cocktail shaker with ice and strain into a Cocktail Glass.
Wine of The Day
Bonterra 2006 "The McNab"
Style - Organic
Mendocino County
Certified Organic
$40
Beer of The Day
Samuel Smith's Oatmeal Stout
Brewer - Samuel Smith Old Brewery at Tadcaster
Style - Oatmeal Stout
ABV - 5%
Joke of The Day
A man walks into a bar and orders a beer. "That will be five dollars," says the bartender. "Five dollars!" the customer protests, "last week it was only three dollars!" "Well," replies the bartender, "it's three dollars for the beer and two dollars for the glass." Reluctantly, the customer gives the bartender a five, and is surprised when the bartender gives him back three dollars and says, "We are out of beer."
Quote of The Day
"Remember the past, plan for the future, but live for today, because yesterday is gone and tomorrow may never come."
- Unknown
November Observances
Adopt A Senior Pet Month
American Diabetes Month
Aviation History Month
Banana Pudding Lovers Month
Beard Month (US)
Celebrate Empty Nester Month
Child Safety Protection Month
Diabetic Eye Disease Month
Epilepsy Awareness Month a.k.a. National Epilepsy Month
Family Stories Month
Final Binary Month (3of 3) (0s and 1s)
Gluten-Free Diet Awareness Month
Greens and Plantains Month
Historic Bridge Awareness Month
I Am So Thankful Month
International Creative Child and Adult Month
International Drum (Percussion) Month
International Microfinance Month
Learn Chinese Month
Lung Cancer Awareness Month
MADD's Tie One On For Safety Holiday Campaign (11/16-12/31)
Military Family Appreciation Month
Moustache Month a.k.a. Movember (Australia)
National AIDS Awareness Month
National Adoption Month a.k.a. National Adoption Awareness Month
National Alzheimer's Disease Month
National American Indian Heritage Month (Also see August)
National COPD Awareness Month
National Family Caregivers Month
National Family Literacy Month
National Georgia Pecan Month
National Home Care & Hospice Month
National Hospice Month
National Impotency Month
National Inspirational Role Models Month
National Life Writing Month
National Long-term Care Awareness Month
National Marrow Awareness Month
National Medical Science Liaison (MSL) Awareness & Appreciation Month
National Model Railroad Month
National Native American Heritage Month
National Novel Writing Month
National PPSI AIDS Awareness Month
National Pancreatic Cancer Awareness Month
National Peanut Butter Lovers Month
National Pet Cancer Awareness Month
National Pomegranate Month
National Roasting Month
National Scholarship Month
National Sleep Comfort Month
Native American Heritage Month (Also see August)
No-shave-ember
PTA Healthy Lifestyles Month
Peanut Butter Lovers' Month
Plum Month
Prematurity Awareness Month
Real Jewelry Month
Spinach Month
Squash Month
Sweet Potato Awareness Month (Also see February)
Vegan Month
Worldwide Bereaved Siblings Month
Observances this Week
National Farm-City Week,Week ending on Thanksgiving
National Bible Week, Full Week of Thanksgiving
National Deal Week, 7 Days beginning the Day Before Thanksgiving
Better Conversation Week, Last Full Week in November
Church and State Separation Week, Last Full Week in November
National Family Week, Last Full Week in November
National Game & Puzzle Week, Last Full Week in November
Historical Events on November 27th
Born on November 27th
Died on November 27th