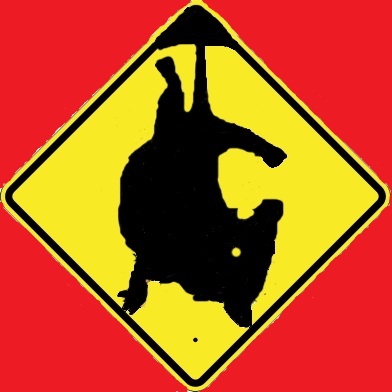 February 18th
Holidays and Celebrations
Independence Day (Gambia) * (See Below)
Manchurian Independence Day * (See Below)
Johnny Appleseed Day (USA) * (See Below)
Starkbierzeit (Munich, Germany)
Carnival Steel Pan (Trinidad & Tobago)

Chineese New Year, Lunar New Year, Spring Festival Lunar Calender (2013) * CLICK HERE National Democracy Day (Nepal)
National Battery Day (Volta's birthday)
Pluto Day (Discovered by Clyde Tombaugh)
Pluto is a Planet Day (New Mexico)
Drink Wine Day
Epoch (origin) of the Kali Yuga (3102 BC)
Crab-Stuffed Flounder Day
Cow Milked While Flying In An Airplane Day
John Travolta's Birthday (1954), American actor
Dr. Dre's Birthday, American rapper (1965)
Christian Feast Day of Colmán of Lindisfarne
Christian Feast Day of Flavian of Constantinople
Christian Feast Day of Simeon of Jerusalem (Western Christianity)
Perigean Spring Tides
* Great Backyard Bird Count (Feb. 18-21)
* Yuan Xiao Festival/Yuánxiaojié (2011)
* Shang Yuan Festival/Shàngyuánjié (2011)
* Independence Day (Gambia) becomes independent from the United Kingdom in 1965.
* Manchurian Independence Day A.K.A. Manzhouguo Independence Day The Empire of Japan declares Manzhouguo (obsolete Chinese name for Manchuria) independent from the Republic of China.
* Johnny Appleseed Day, Celebrating the Efforts of this American environmentalist on his birthday (1774 -1785) Fête de la Traîneau Translation: Sleigh Day (French Republican) The 30th day of the Month of Pluviôse in the French Republican Calendar
Toast of The Day
"Here's a health to the future,
A sigh for the past,
We can love and remember,
And hope to the last,
And for all the base lies
That the almanacs hold
While there's love in the heart,
We can never grow old."
- Anonymous
Drink of The Day
Bloody Mary (Petiot Original)
2 oz Vodka
2 ozTomato Juice
Season with Salt, Pepper, Tobasco, Worcestershire Sauce
Roll this drink between mixing cups to blend ingredients, then pour everything into a tall glass.
Garnish With Lime and Celery Stalk.
- In Honor of Fernand Petiot (2/18/1900), Claimed to have been the inventer of the Bloody Mary.
Also Possibly Invented at the legendary Harry's Bar in Paris (1921). Variations: Bloody Maria, Cold and Clammy Bloody Mary, Bullshot.
Wine of The Day
Louis Reffelingen 2008 Riesling
Style - Riesling
Alsace
$25
Beer of The Day
Hoepfner Export
Brewer - Privatbrauerei Hoepfner GmbH, Karlsruhe, Germany
Style - Münchner Style Helles

Joke of The Day
A man walks into a library and says to the librarian, 'Excuse me Miss, do you have any books on suicide?'
To which she stops doing her tasks, looks at him over the top of her glasses and says
"Piss off, you wont bring it back!'
Quote of the Day
"Beer has food value, but food has no beer value."
- Anonymous
Whisky of The Day
Eades 2nd Edition Speyside Double Malt
$55
February Observances
AMD/Low Vision Awareness Month
Adopt A Rescued Rabbit Month
Aggressive Driving Month
American Heart Month
National Heart Healthy Month
American History Month
An Affair to Remember Month
Avocado and Banana Month
Bake for Family Fun Month
Beans (Dried and Fresh) Month
Berry Fresh Month
Black History Month
Burn Awareness Month
Canned Food Month
Celebration of Chocolate Month
Creative Romance Month
Dog Training Education Month
Exotic Vegetables and Star Fruit Month
Fabulous Florida Strawberry Month
From Africa to Virginia Month
National Get To Know An Independent Real Estate Broker Month
Grapefruit Month
Great American Pie Month a.k.a American Pie Month
International Boost Self-Esteem Month
International Expect Success Month
International Friendship Month
International Hoof-care Month
Jobs in Golf Month
Library Lovers' Month
Marfan Syndrome Awareness Month
Marijuana Awareness Month
National African American History Month
National Bird Feeding Month
National Black History Month
National Care About Your Indoor Air Month
National Cherry Month
National Children's Dental Health Month
National Condom Month
National Embroidery Month
National Fiber Focus Month
National Grapefruit Month
National Hot Breakfast Month
National Laugh-Friendly Month
National Mend A Broken Heart Month
National Parent Leadership Month
National Pet Dental Health Month
National Snack Food Month
National Teen Dating Violence Awareness Month
National Therapeutic Recreation Month
National Time Management Month
National Weddings Month
National Wild Bird Feeding Month
Parent Leadership Month, Natl
Plant The Seeds Of Greatness Month
Potato Lover's Month
Pull Your Sofa Off The Wall Month
Relationship Wellness Month
Responsible Pet Owner's Month
Return Shopping Carts to the Supermarket Month
Senior Independence Month
Spay/Neuter Awareness Month
Spiritual Teachers Month
Spunky Old Broads Month
Sweet Potato Month
Truck Month (GM)
Wise Health Care Consumer Month
Worldwide Renaissance of the Heart Month
Youth Leadership Month
Observances this Week
National Condom Week, Third Week of February
National Nestbox Week, Third Week of February
NCCDP Alzheimer's & Dementia Staff Education Week, Third Week of February
Great Backyard Bird Count, Third Weekend of February
National Date (fruit) Week, Third Week of February
National Entrepreneurship Week, Third Week of February
National FFA Week, Week of George Washington's Birthday, Sat to Sat
Brotherhood Week, Third Week of February
Sisterhood Week, Third Week of February
Build A Better Trade Show Image Week, Third Week of February
National Engineers Week, Week of George Washington's Birthday
National Justice for Animals Week, Week of George Washington's Birthday

Historical Events on February 18th
Born on February 18th
Died on February 18th