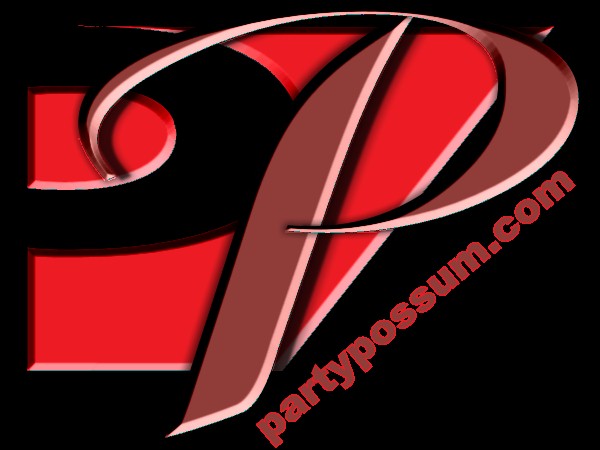 Holidays and Festivals
Barley Day a.k.a. Orge Day * (see below)
Brandied Fruit Day
National Tree Planting Day (Czech Republic) * CLICK HERE
Miss American Rose Day
Birth of the Bab (Bahá'í Faith) Holy Day
Feast day of martyr Andrew of Crete
Feast day of Caprasius of Agen
Feast day of Irene of Tomar
Feast day of Artemius
* Fantasy Fest Key West, Florida penultimate Friday - last Sunday in Oct (5-10)
* Cirio de Nazare Belem, Brazil - October - 2 weeks (14-14)
* CMJ Music Marathon New York City, New York, USA October 19 - 23 (2of5)
* Orge (Barley) Day (French Republican), twenty-ninth day in the Month of Vendémiaire
Fête de la Orge Translation: Barley Day (French Republican)
The 29th day of the Month of Vendémiaire in the French Republican Calendar
Toast of The Day
"A round to the best
May we never get less
A round to the worst
May they die of thirst."
- Traditional Scottish
Drink of The Day
Chip Shot
1 Part Irish Cream
1 Part Frangelico
1/2 Part Tuaca
Fill With Coffee
Top With Whipped Cream. Pour the Coffee last, not too hot.
Wine of The Day
Spartacus 2006 Special Reserve
Style - Merlot
Thracian Valley
Beer of The Day
Top Heavy Hefeweizen
Brewer - Piece Brewing Co. Chicago, IL, USA
Style - South German-Style Hefeweizen
Joke of The Day
A woman awakes during the night to find that her husband was not in their bed.
She puts on her robe and goes downstairs to look for him. She finds him sitting at the kitchen table with a cup of coffee in front him. He appears deep in thought, just staring at the wall. She watches as he wipes a tear from his eye and takes a sip of coffee.
"What's the matter, dear?" she whispers as she steps into the room. "Why are you down here at this time of night?"
The husband looks up, "Do you remember 20 years ago when we were dating, and
you were only 17?" he asks solemnly.
The wife is touched thinking her husband is so caring and sensitive. "Yes, I do," she replies.
The husband pauses. The words are not coming easily. "Do you remember when
you father caught us in the back seat of my car?"
"Yes, I remember," says the wife, lowering herself into a chair beside him.
The husband continues..."Do you remember when he shoved a shotgun in my face and said, "Either you marry my daughter, or I will send you to jail for 20 years".
"I remember that too", she replies softly.
He wipes another tear from his cheek and says... "I would have gotten out today!"
Quote of The Day
"Never have sex with a stranger unless you are stranger than them."
- Anonymous
Whisky of The Day
Laphroaig 10 Year Old "Quarter Cask" Islay Single Malt Scotch Whisky
Price: $50
October Observances
Adopt A Shelter Dog Month
American Cheese Month
American Pharmacist Month
Antidepressant Death Awareness Month
Apple Jack Month
Apple Month
Awareness Month
Bat Appreciation Month
Breast Cancer Awareness Month
Caffeine Addiction Recovery Month
Celebrate Sun Dried Tomatoes Month
Celebrating The Bilingual Child Month
Celiac Disease Awareness Month
Children's Magazine Month
Christmas Seal Campaign (10/1-12/31)
Church Library Month
Church Safety and Security Month
Class Reunion Month
Clergy Appreciation Month
Co-op Awareness Month
Computer Learning Month
Cookie Month
Cut Out Dissection Month
Diversity Awareness Month
Down Syndrome Awareness Month
Dyslexia Awareness Month
Eat Better, Eat Together Month
Eat Country Ham Month
Emotional Intelligence Awareness Month
Emotional Wellness Month
Employee Ownership Month
Energy Management is a Family Affair, Improve Your Home Month (10/1-3/31)
Fair Trade Month
Feral Hog Month or Hog Out Month
Financial Planning Month
Gay and Lesbian History Month
German-American Heritage Month
Global Diversity Awareness Month
Go Hog Wild, Eat Country Ham Month
Halloween Safety Month
Head Start Awareness Month
Health Literacy Month
Home Eye Safety Month
Intergeneration Month
International Augmentative & Alternative Communication (AAC) Awareness Month
International Drum Month
International Starman Month
International Strategic Planning Month
International Walk To School Month
Italian-American Heritage Month
LGBT History Month
Long Term Care Planning Month
Lupus Awareness Month
Month of Free Thought
National "Gain The Inside Advantage" Month
National AIDS Awareness Month
National Animal Safety and Protection Month
National Arts & Humanities Month
National Audiology Awareness Month
National Bake and Decorate Month
National Book Month
National Bullying Prevention Awareness Month
National Canine Good Health Month
National Caramel Month
National Chili Month
National Chiropractic Month
National Communicate with Your Kid Month
National Construction Toy Month
National Cookbook Month
National Crime Prevention Month
National Critical Illness Awareness Month
National Cyber Security Awareness Month
National Dental Hygiene Month
National Depression Education & Awareness Month
National Diabetes Month
National Disability Employment Awareness Month
National Domestic Violence Awareness Month
National Down Syndrome Month
National Ergonomics Month
National Family Sexuality Education Month
National Field Trip Month
National Gain the Inside Advantage Month
National Go On A Field Trip Month
National Kitchen & Bath Month
National Liver Awareness Month
National Medical Librarian Month
National Orthodontic Health Month
National Physical Therapy Month
National Pizza Month
National Popcorn Popping Month
National Pregnancy and Infant Loss Awareness Month
National Protect Your Hearing Month
National RSV Awareness Month
National Reading Group Month
National Roller Skating Month
National Sarcastic Awareness Month
National Seafood Month
National Spina Bifida Awareness Month
National Stamp Collecting Month
National Sudden Infant Death Syndrome (SIDS) Awareness Month
National Toilet Tank Repair Month
National Vegetarian Month
National Window Covering Safety Month
National Work and Family Month
Organize Your Medical Information Month
Pear and Pineapple Month
Photographer Appreciation Month
Polish American Heritage Month
Positive Attitude Month
Raptor Month
Rett Syndrome Awareness Month
Rhizomes and Persimmons Month
Rhubarb Month
Right Brainers Rule! Month
Sausage Month
Second Binary Month (2of 3) (0s and 1s)
Self-Promotion Month
Spinach Lovers Month
Squirrel Awareness Month (Different Than Squirrel Appreciation Day in January)
Tackling Hunger Month
Talk About Prescriptions Month
Wishbones for Pets Month (10/15 - 11/30)
Women's Small Business Month
Workplace Politics Awareness Month
World Blindness Awareness Month
World Menopause Month
Observances this Week
Winterizing Week, (North, Northern Hemisphere)
Third Week in October

Pastoral Care Week,
Third Week in October

Bullying Bystanders Unite Week,
Third Full Week in October

Freedom of Speech Week,
Third Full Week in October

Medical Assistants Recognition Week,
Third Full Week in October

National Character Counts Week,
Third Full Week in October

National Chemistry Week,
Third Full Week in October

National Forest Products Week,
Third Full Week in October

National Friends of Libraries Week,
Third Full Week in October

National Hospital and Health-System Pharmacy Week,
Third Full Week in October

National Lead Poisoning Prevention Week,
Third Full Week in October

National Save For Retirement Week,
Third Full Week in October

Pastoral Care Week,
Third Full Week in October

Ally Week Week,
Third Work Week in October

National School Bus Safety Week,
Third Work Week in October

National Nuclear Science Week Week,
Third Work Week in October
Food & Drug Interactions and Awareness Week,
Third Thursday through Fourth Thursday in October
National Massage Therapy Week,
Last Full Week in October

Red Ribbon Week,
Last Full Week in October

National Respiratory Care Week,
Last Full Week in October
Historical Events on October 20th
Born on October 20th
Died on on October 20th