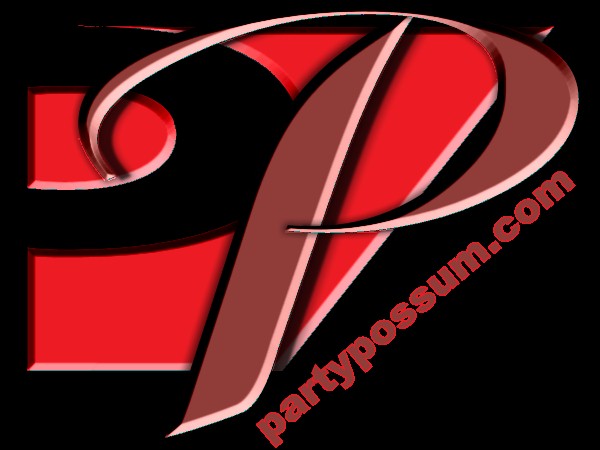 Holidays and Festivals
National Day (Belgium) * (see below)
Liberation Day in 1944 (Guam)
Racial Harmony Day (Singapore)
Summer Kazanskaya (Russia)
National Junk Food Day
Legal Drinking Age Day
Christian Feast Day of Arbogast
Feast of Daniel (Roman Catholic Church)
Feast of Lawrence of Brindisi
Feast of Praxedes
Feast of Victor of Marseilles
* Calgary Stampede (mid july) (6-10)
* Crop Over Bridgetown, Barbados - 2nd sat in July - 1st Mon in August (14-22)
* Golden Buffalo Bill days (Golden, Colorado) (2010)
* National Day AKA Independence Proclemation Day , proclaimed independence from the Netherlands - Belgium
Fête de la Melon Translation: Melon Day (French Republican)
The Third day of the Month of Thermidor in the French Republican Calendar
Toast of The Day
"Here's a health to all those that we love,
Here's a health to all those that love us,
Here's a health to all those that love them...
that love those
that love them
that love those
that love us."
- Traditional
- Alternative -
"Op uw gezondheid" (Flemish/Dutch) or "A Votre Sante" (French)
- In Celebration of Belgium's National Holiday, Commemorating the ascension to the throne of Belgium's first king Leopold I on July 21st
Drink of The Day
Moonwalk
1 Part fresh Grapefruit Juice
1 Part Grand Marnier
2 Dashes Rosewater
Shake well, strain into Wine Glass or a Coctail Glass and top with Champagne
- In Rememberance of The United States's Apollo 11, the first manned mission to land on the Moon (July 20th 1969). The cocktail was the first drink the American astronauts had when they returned to Earth.
Wine of The Day
Brazin (2007) Old Vine
Style - Zinfandel
Dry Creek Valley
$25
Beer of The Day
Weltenburger Kloster Barock Dunkel
Brewer - Klosterbrauerei Weltenburg GmbH Kelheim, Germany
Style - European-Style Dark/Münchner Dunkel
Joke of The Day
Twin sisters in St.Luke's Nursing Home were turning one hundred years old. The editor of the local newspaper told a photographer to get over there and take pictures of the two 100 year old twins. One of the twins was hard of hearing and the other could hear quite well...
Once the photographer arrived, he asked the sisters to sit on the sofa.The nearly-deaf sister said to her twin, "WHAT DID HE SAY?"
"WE GOTTA SIT OVER THERE ON THE SOFA!", said the other.
"Now get a little closer together," said the cameraman.
Again, "WHAT DID HE SAY?"
"HE SAYS SQUEEZE TOGETHER A LITTLE."
So they wiggled up close to each other.
"Just hold on for a bit longer, I've got to focus a little,"
said the photographer.Yet again, "WHAT DID HE SAY?"
"HE SAYS HE'S GONNA FOCUS!"With a big grin, the nearly-deaf
twin shouted out, "OH MY GOD - BOTH OF US?"
Quotes of The Day
"Always do sober what you said you'd do drunk. That will teach you to keep your mouth shut."
- Ernest Hemingway (July 21st, 1899 - July 2nd, 1961), an American author and journalist.
2
"It was a natural as eating and to me as necessary, and I would not have thought of eating a meal without drinking beer"
- Ernest Hemingway
3
"An intelligent man is sometimes forced to be drunk to spend time with his fools."
-Ernest Hemingway
July Observances
Air-Conditioning Appreciation Days (7/3 to 8/15)
Bereaved Parents Awareness Month
National Bikini Month
Bioterrorism/Disaster Education and Awareness Month
Cell Phone Courtesy Month
Dog Days (7/3 to 8/11)
Doghouse Repairs" Month, Natl
Eggplant and Lettuce Month
Eye Injury Prevention Month
Family Golf Month
Family Reunion Month
Freedom From Fear of Speaking Month
Herbal/Prescription Awareness Month
Home Inspector Appreciation Month, Natl
International Blondie and Deborah Harry Month
International Group B Strep Awareness Month
International Women with Alopecia Month
International Zine Month
Learn Arabic Month
Mango and Melon Month
National "Doghouse Repairs" Month
National Anti-Boredom Month
National Black Family Month
National Blueberries Month
National Cell Phone Courtesy Month
National Child-Centered Divorce Month
National Culinary Arts Month
National Grilling Month
National Hemochromatosis Screening and Awareness Month
National Horseradish Month
National Hot Dog Month
National Ice Cream Month
National Independent Retailers Month
National Make A Difference to Children Month
National Recreation and Parks Month
National Share A Sunset With Your Lover Month
National Vehicle Theft Protection Month
National Wheelchair Beautification Month
Nectarine and Garlic Month
Purposeful Parenting Month
Roots and Branches Month
Sandwich Generation Month
Share A Sunset With Your Lover Month Link
Skyscraper Month
Smart Irrigation Month
Social Wellness Month
Tour de France Month (Started 6/30 - 7/19)
UV Safety Month
Unlucky Month for weddings
Women's Motorcycle Month
Worldwide Bereaved Parents Month
Observances this Week
Captive Nations Week
Third Week of July
(USA)
Everybody Deserves A Massage Week
Third Full Week in July

National Zoo Keeper Week
Third Full Week in July

National Parenting Gifted Children Week
Third Full Week in July
National Independent Retailers Week
Week containing July 21st
(birthday of Tom Shay's grandmother)
Rabbit Week (Melvin Rabbits)
Date Varies Mid-July
(July 15-21 2013)
Restless Leg Syndrome (RLS) Education & Awareness Week
July 18th through 25th
(Also see February 1st through 7th)
Historical Events on July 21st
Born on July 21st

Died on July 21st