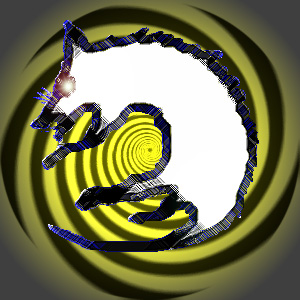 Holidays and Festivals
Gandhi Jayanti (India) * (see below)
International Day of Non-Violence * (see below)
Independence Day (Guinea) * (see below)
National Diversity Day
Guardian Angels' Day (Italy) * CLICK HERE
World Farm Animals Day
World Smile Day
Name Your Car Day
Lee's National Denim Day
Memorial of Guardian Angels (Roman Catholic Church)
Feast of Leodegar
* Pop Montreal Festival Montréal, Canada September 29 - October 3 (4of5) (2010)
Phileas Fogg's Wager Day
National Custodial Workers Day
* Gandhi Jayanti (India) is the Indian celebratation of the birthday of Mahatma Gandhi in1869.
* International Day of Non-Violence is the world commemoration of birthday of Mahatma Gandhi.\
* Independence Day (Guinea), celebrating independence from France in 1958.
Double Nine Festival (Chung Yeung Festival - China), 9th day of the 9th lunar month
National Fallen Firefighters Weekend
Fête de la Pomme de terre Translation: Potato Day (French Republican)
The 11th day of the Month of Vendémiaire in the French Republican Calendar
Toast of The Day
"I drink to your charm,
Your beauty and your brains,
Which gives you a rough idea
of how hard up I am for a drink."
- Groucho Marchx (born Julius Henry Marchx - October 2nd, 1890 - August 19th, 1977), an American comedian.
Drink of The Day
Peppermint Patty
1 Part WHITE Creme De MENTHE
1 Part Dark Creme De Cacao
1 Part Cream
Combine ingredients together in a Cocktail Shaker With ice and Strain into a Cocktail Glass. Go easy on the Creme De menthe or that's all you will taste.
- In celebration of the Peanuts comic strip which ran from October 2nd, 1950, to February 13th, 2000
Wine of The Day
Neige Premiere Apple Ice Wine
Style - Apple Ice Wine
$35
Beer of The Day
- Western Hemisphere -
Samuel Adams Octoberfest
Brewer - Boston Beer Company, Boston MA, USA
Style - Oktoberfest
ABV - 5.4%
- Eastern Hemisphere -
Weihnachtsbier
Brewer - Alpirsbacher Klosterbräu Glauner GmbH & Co. KG Alpirsbach, Germany
Style - German Style Oktoberfest/Wiesen (Meadow)
Joke of The Day
A man, fresh out of gift ideas, bought his mother-in- law a large plot in an expensive cemetery. On her next birthday, he bought her nothing.
She was quick to comment, loud and long, on his thoughtlessness. The gentleman said only one thing - "Well, you haven't used the gift I gave you last year."
Quote of The Day
"Champagne, if you are seeking the truth, is better than a lie detector. It encourages a man to be expansive, even reckless, while lie detectors are only a challenge to tell lies successfully."
- Graham Greene (October 2nd 1904 – April 3rd 1991), an English author and literary critic.
October Observances
Adopt A Shelter Dog Month
American Cheese Month
American Pharmacist Month
Antidepressant Death Awareness Month
Apple Jack Month
Apple Month
Awareness Month
Bat Appreciation Month
Breast Cancer Awareness Month
Caffeine Addiction Recovery Month
Celebrate Sun Dried Tomatoes Month
Celebrating The Bilingual Child Month
Celiac Disease Awareness Month
Children's Magazine Month
Christmas Seal Campaign (10/1-12/31)
Church Library Month
Church Safety and Security Month
Class Reunion Month
Clergy Appreciation Month
Co-op Awareness Month
Computer Learning Month
Cookie Month
Cut Out Dissection Month
Diversity Awareness Month
Down Syndrome Awareness Month
Dyslexia Awareness Month
Eat Better, Eat Together Month
Eat Country Ham Month
Emotional Intelligence Awareness Month
Emotional Wellness Month
Employee Ownership Month
Energy Management is a Family Affair, Improve Your Home Month (10/1-3/31)
Fair Trade Month
Feral Hog Month or Hog Out Month
Financial Planning Month
Gay and Lesbian History Month
German-American Heritage Month
Global Diversity Awareness Month
Go Hog Wild, Eat Country Ham Month
Halloween Safety Month
Head Start Awareness Month
Health Literacy Month
Home Eye Safety Month
Intergeneration Month
International Augmentative & Alternative Communication (AAC) Awareness Month
International Drum Month
International Starman Month
International Strategic Planning Month
International Walk To School Month
Italian-American Heritage Month
LGBT History Month
Long Term Care Planning Month
Lupus Awareness Month
Month of Free Thought
National "Gain The Inside Advantage" Month
National AIDS Awareness Month
National Animal Safety and Protection Month
National Arts & Humanities Month
National Audiology Awareness Month
National Bake and Decorate Month
National Book Month
National Bullying Prevention Awareness Month
National Canine Good Health Month
National Caramel Month
National Chili Month
National Chiropractic Month
National Communicate with Your Kid Month
National Construction Toy Month
National Cookbook Month
National Crime Prevention Month
National Critical Illness Awareness Month
National Cyber Security Awareness Month
National Dental Hygiene Month
National Depression Education & Awareness Month
National Diabetes Month
National Disability Employment Awareness Month
National Domestic Violence Awareness Month
National Down Syndrome Month
National Ergonomics Month
National Family Sexuality Education Month
National Field Trip Month
National Gain the Inside Advantage Month
National Go On A Field Trip Month
National Kitchen & Bath Month
National Liver Awareness Month
National Medical Librarian Month
National Orthodontic Health Month
National Physical Therapy Month
National Pizza Month
National Popcorn Popping Month
National Pregnancy and Infant Loss Awareness Month
National Protect Your Hearing Month
National RSV Awareness Month
National Reading Group Month
National Roller Skating Month
National Sarcastic Awareness Month
National Seafood Month
National Spina Bifida Awareness Month
National Stamp Collecting Month
National Sudden Infant Death Syndrome (SIDS) Awareness Month
National Toilet Tank Repair Month
National Vegetarian Month
National Window Covering Safety Month
National Work and Family Month
Organize Your Medical Information Month
Pear and Pineapple Month
Photographer Appreciation Month
Polish American Heritage Month
Positive Attitude Month
Raptor Month
Rett Syndrome Awareness Month
Rhizomes and Persimmons Month
Rhubarb Month
Right Brainers Rule! Month
Sausage Month
Second Binary Month (2of 3) (0s and 1s)
Self-Promotion Month
Spinach Lovers Month
Squirrel Awareness Month (Different Than Squirrel Appreciation Day in January)
Tackling Hunger Month
Talk About Prescriptions Month
Wishbones for Pets Month (10/15 - 11/30)
Women's Small Business Month
Workplace Politics Awareness Month
World Blindness Awareness Month
World Menopause Month
Observances this Week
Customer Service Week,
First Week of October

Universal Children's Week,
First Week of October

Get Organized Week,
First Week of October
World Hearing Aid Awareness Week,
Last Sunday of September to next Saturday

National Chimney Safety Week,
Week before First Full Week in October
Fall Astronomy Week, Week of Fall Astronomy Day (Saturday between mid-September and mid-October so as to be on or close to the first quarter Moon)
Historical Events on October 2nd
Born on October 2nd
Died on October 2nd