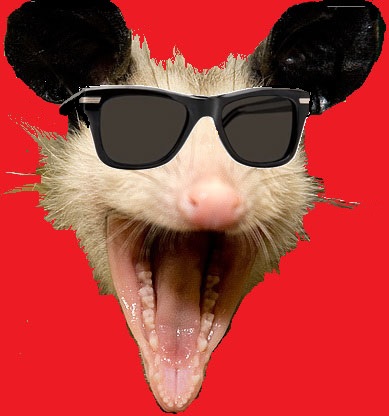 Holidays and Festivals
Independence Day (Afghanistan) * (see below)
World Humanitarian Day (International)
National Aviation Day (United States)
Manuel Luis Quezón Day (Quezon City)
Black Cow Day
Root Beer Float Day
Buhe (Ethiopian Orthodox Church)
Christian Feast Day of Louis of Toulouse
Christian Feast Day of Magnus of Anagni
Christian Feast Day of Sebaldus
Saviour's Transfiguration, popularly known as the "Apples Feast". (Russian Orthodox Church and Georgian Orthodox Church)
Christian Feast Day of Jean-Eudes de Mézeray
* Edinburgh Festival Edinburgh, Scotland - August - (5-21)
* Gäuboden Volksfest Straubing, Germany - August - (5-10)
* Pukkelpop Festival Hasselt, Belgium, Europe August 19 - 21 (1of3) (2010)
* Independence Day (Afghanistan), commemorate the Treaty of Rawalpindi in 1919, granting independence from Britain.
Fête de la Millet Translation: Millet Day (French Republican)
The Second day of the Month of Fructidor in the French Republican Calendar
Toast of The Day
"Then here's to the heartening wassail,
Wherever good fellows are found;
Be its master instead of its vassal,
And order the glasses around."
- Frederic Ogden Nash (August 19th, 1902 – May 19th, 1971), an American poet known for light verse.
Drink of The Day
Ono-Ono
Rum
Orange Curacao
Orgeat
Blood Orange Juice
Lime juice
Pineapple
Ginger
Muddle the ginger and pineapple. Combine ingredients and shake. Fine-strain into a bucket and float a little Rum. Garnish with a blood orange wheel and a sprig of mint.
Wine of The Day
Peachy Canyon (2007) "Westside"
Style - Zinfandel
Paso Robles
$25
Beer of The Day
- Eastern Hemisphere -
Velkopopovický KOZEL Premium
Brewer - Plzeňský Prazdroj a.s. Plzeň, Czech Republic
Style - Bohemian Style Pilsener
- Western Hemisphere -
Red Rock
Brewer - Triple Rock Brewery and Alehouse Berkeley, CA
Style - American-Style Red Ale
Joke of The Day
HOW TO STOP PEOPLE FROM BUGGING YOU ABOUT GETTING MARRIED:
Old aunts used to come up to me at weddings, poking me in the ribs
and cackling, telling me, "You're next."
They stopped after I started doing the same thing to them at funerals.
Quote of The Day
"Candy is dandy but liquor is quicker."
- (Frederic) Ogden Nash (August 19th 1902 – May 19, 1971), an American poet.
August Observances
Admit You're Happy Month
American Adventures Month
American Artists Appreciation Month
American History Essay Contest (8/1 - 12/15)
American Indian Heritage Month (Also November)
Beach Month
Black Business Month
Cataract Awareness Month
Celery, Fennel and Cactus Month
Children's Eye Health and Safety Month
Children's Vision and Learning Month
Family Fun Month
Get Ready for Kindergarten Month
Golf Month
Happiness Happens Month
Learn Japanese Month
Motor Sports Awareness Month
National Catfish Month
National Eye Exam Month
National Fetal Alcohol Spectrum Disorders Awareness Month
National Goat Cheese Month
National Golf Month
National Immunization Awareness Month
National Inventors Month
National Minority Donor Awareness Month
National Panini Month
National Parks Month
National Picnic Month
National Runaway Prevention Month
National Spinal Muscular Atrophy Awareness Month
National Truancy Prevention Month
National Water Quality Month
National Win With Civility Month
National Women's Month
Neurosurgery Outreach Month
Orange and Papaya Month
Peach Month
Psoriasis Awareness Month
Romance Awareness Month
Water Quality Month
What Will Be Your Legacy Month
Observances this Week
Thanks For All The Gifts Week
Third Week in August

National Aviation Week
Third Week in August

Friendship Week
Third Week in August

Minority Enterprise Development Week
Third Full Week in August
National Aviation Week
Week of Orville Wright's Birthday on 19th
Historical Events on August 19th
Born on August 19th
Died on August 19th