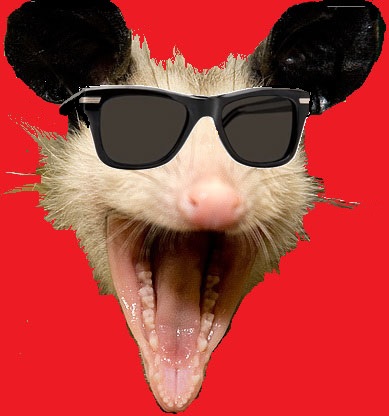 Holidays and Festivals
Independence Day (Senegal)
Children's Day (Taiwan and Hong Kong)
Flag Day (Monaco) * CLICK HERE
Anniversary of NATO
Victims of Violence Wholly Day
National Love Our Children Day
Anniversary of the Assassination of Martin Luther King, Jr.
International Day for Landmine Awareness and Assistance in Mine Action (UN)
Vitamin C Day
School Librarian Day
Tell a Lie Day
Birthday of Maya Angelou (poet)
Hug a Newsman Day
Walk Around Things Day
World Rat Day
Square Root Day, when both the day of the month and the month are the square root of the last two digits of the year (4/4 2016)
Christian Feast Day of Isidore of Seville
Christian Feast Day of Tigernach of Clones
Fête de la Abeille Translation: Bee Day (French Republican)
The 15th day of the Month of Germinal in the French Republican Calendar
Toast of The Day
"May brooks and trees and singing hills
Join in the chorus too,
And every gentle wind that blows
Send happiness to you."
- Traditional Irish
Drink of The Day
Bahama Mama
1 1/2 oz. Rum, dark
1 1/2 oz. Rum, gold
1 1/2 oz. Rum, light
1 dash Grenadine
2 1/2 oz. Orange Juice
2 oz. Pineapple Juice
2 oz. Sour Mix
Put a dash of grenadine on the bottom of the glass. Fill with cracked ice and add ingredients. Stir very gently before serving.
Wine of The Day
Prix Moskowite Ranch Reserve
Style - Sauvignon Blanc
Napa Valley
$30
Beer of The Day
Trumer Pils
Brewer - Trumer Brauerei Berkeley ; Berkeley, California, USA
Style - Pilsner
- In Celebration of the incorporation of Berkeley on April 4, 1878
Joke of The Day
A dyslexic guy walks into a bra.
-Alternative Joke-
A guy goes up to this girl in a bar and says, "Would you like to dance?" The girl says, "I don't like this song, but even if I did, I wouldn't dance with you." The guy says, "I'm sorry, you must have misunderstood me, I said you look fat in those pants."
Quote of the Day
"Beer: So much more than just a breakfast drink."
-Whitstran Brewery sign
Whiskey of The Day
Eagle Rare Single Barrel Kentucky Straight Bourbon Whisky
$30
April Observances
ASPCA Month
Alcohol Awareness Month
Amateur Radio Month
Atlanta Food & Wine Month
Brussels Sprouts and Cabbage Month
Cancer Control Month
Celebrate Diversity Month
Community Spirit Days
Confederate History Month
Couple Appreciation Month
Cranberries and Gooseberries Month
DNA, Genomics and Stem Cell Education and Awareness Month
Defeat Diabetes Month
Emotional Overeating Awareness Month
Facial Protection Month
Fair Housing Month
Financial Literacy Month
Fresh Florida Tomatoes Month
Frog Month
Get Yourself Tested Month
Global Child Nutrition Month
Grange Month
Holy Humor Month
Home Improvement Time (April-Sept.30)
Honor Society Awareness Month (Different Sponsor to March)
IBS (Irritable Bowel Syndrome) Month
Informed Woman Month
Injury Prevention Month
International Cesarean Awareness Month
International Customer Loyalty Month
International Daffynitions Month
International Guitar Month
International Twit Award Month
Jazz Appreciation Month
Keep America Beautiful Month
Lawn and Garden Month
Learn Thai Month
Library Snapshot Month
Math Awareness Month
Month of the Military Child
Month of the Young Child
National African American Women's Fitness Month
National Autism Awareness Month
National Car Care Month
National Card and Letter Writing Month
National Child Abuse Prevention Month
National DNA & Genomics & Stem Cell Education & Awareness Month
National Decorating Month
National Donate Life Month
National Garden Month
National Grilled Cheese Sandwich Month
National Humor Month
National Kite Month
National Knuckles Down Month
National Landscape Architecture Month
National Multiple Birth Awareness Month
National Occupational Therapy Month
National Oral Health Month
National Parkinson's Awareness Month
National Pecan Month
National Pest Management Month
National Pet First Aid Awareness Month
National Pet Month
National Poetry Month
National Prepare Your Home To Be Sold Month
National Rebuilding Month
National Sarcoidosis Awareness Month
National Sexual Assault Awareness and Prevention Month
National Sexually Transmitted Diseases (STDs) Education and Awareness Month
National Stress Awareness Month
National Welding Month
National Welding Month
National Youth Sports Safety Month
Patient Safety Awareness Month
Pharmacists War on Diabetes Month
Physical Wellness Month
Prematurity Awareness Month
Prevent Lyme in Dogs Month
Prevention of Animal Cruelty Month
Procrastination Awareness Month
Records and Information Management Month
Rosacea Awareness Month
School Library Media Month
Southern Belles Month
Soy Foods Month
Sports Eye Safety Month
Straw Hat Month
Testicular Cancer Awareness Month
Tomatillo and Asian Pear Month
Women's Eye Health and Safety Month
Workplace Conflict Awareness Month
World Habitat Awareness Month
Worldwide Bereaved Spouses Awareness Month
Observances this Week
National Public Health Week,
First Week in April

Library Week,
First Week in April

Read a Road Map Week,
First Week in April

The APAWS Pooper Scooper,
First Week in April

Explore Your Career Options,
First Week in April

Golden RuleWeek,
First Week in April

Laugh at Work Week,
First Week in April

Medication Safety Week,
First Week in April

Testicular Cancer Awareness Week,
First Week in April
Hate Week, April 4th through 10th
NanoDays, 9 Days Starting the Last Saturday in March
National Week of the Ocean, Usually the Week of April 6th
Historical Events on April 4th
Born on April 4th
Died on April 4th
397 Ambrosius, gov of Liguria, bishop of Milan (374-97), saint (b. c. 338)
636 Saint Isidore of Seville, Church Father and the proposed patron of Internet (b. c. 560)
896 Formosus, Pope (891-96) (b. 816)
1229 Hugo van Pierrepont, bishop of Liege
1284 Alfonso X, "El Sabio" King of Castile and Leon (1252-84) (b. 1221)
1292 Nicholas IV (Girolamo Masci), Pope (1288-92) (b. 1227)
1305 Jeanne of Navarre, wife of Philip IV of France (b. c. 1217)
1393 Floris van Wevelinkhoven, bishop of Utrecht
1406 Robert III, King of Scotland (1390-1406)
1417 John van Touraine, 1st husband of Jacoba of Bavaria
1536 Frederick I, Margrave of Brandenburg-Ansbach (b. 1460)
1585 Caspar de Robles, Spanish viceroy of Frisia
1588 Frederik II, King of Denmark and Norway (1559-88) (b. 1534)
1604 Thomas Churchyard, poet/pamphleteer
1609 Charles de L'Ecluse, Flemish botanist (b. 1526)
1617 John Napier, Scottish mathematician and inventor (logarithms) (b. 1550)
1643 Simon Episcopius (Bisschop), Dutch theologist (b. 1583)
1661 Alexander Leslie, 1st Earl of Leven, Scottish soldier (b. c. 1580)
1662 Davis Mell, composer
1662 Leonhart Kern, German sculptor
1664 Adam Willaerts, Dutch seascape painter
1701 Joseph Haines, entertainer and author
1714 Karel, duke of Berry/French heir to the throne
1734 Johann C van Erckel, old Catholic theologist
1743 Daniel Neal, English historian (b. 1678)
1761 Theodore Gardelle, Swiss painter and enameler (b. 1722)
1766 John Taylor, English classical scholar (b. 1704)
1774 Oliver Goldsmith, Irish poet (She Stoops to Conquer) (b. 1728)
1784 Mary Mead, wife of English journalist John Wilkes
1792 James Sykes, American politician (b. 1725)
1806 Friedrich Gottlob Fleischer, composer
1807 Joseph Jérôme Lefrançais de Lalande, French astronomer (b. 1732)
1817 André Masséna, Duke of Rivoli, Prince of Essling and Marshal of France (b. 1758)
1817 Prince d'Essing
1841 William Henry Harrison, 9th President of the United States, 1st pres to die in office (b. 1773)
1844 Charles Bulfinch, 1st US pro architect (Mass State House)
1846 Solomon Sibley, American senator from Michigan Territory (b. 1769)
1861 John McLean, U.S. Supreme Court Justice (b. 1785)
1862 Harmen S Sytstra, Dutch poet/editor (Iduna)
1863 Ludwig Emil Grimm, German painter and engraver (b. 1790)
1864 Joseph Pitty Couthouy, American naval officer (b. 1808)
1870 Heinrich Gustav Magnus, German chemist and physicist (b. 1802)
1874 Charles Ernest Beulé, French archaeologist and politician (b. 1826)
1878 Richard Brewer, American gunslinger/cowboy (b. 1850)
1879 Heinrich Wilhelm Dove, German physicist (b. 1803)
1883 Peter Cooper, American industrialist, inventor and philanthropist (b. 1791)
1884 Marie Bashkirtseff, Russian artist and diarist (b. 1860)
1889 Thomas T H Jorissen, historian
1890 Edmond Hébert, French geologist (b. 1812)
1890 Pierre-Joseph-Olivier Chauveau, Quebec politician (b. 1820)
1893 Alphonse LPP de Candolle, Swiss botanist
1900 Edward VII, King, assassinated
1905 Constantin Meunier, Belgian painter/sculptor
1908 Josef Sucher, composer
1919 William Crookes, English chemist and physicist (Crookes-pipe) (b. 1832)
1923 John Venn, British mathematician (b. 1834)
1923 L Martov (Joulij O Tsederbaum), Russian revolutionary
1929 Karl Friedrich Benz, automobile engineer (Mercedes) (b. 1844)
1930 Vladimir Majakovski, Russian poet
1931 André Michelin, French industrialist (b. 1853)
1931 George Whitefield Chadwick, composer
1932 Ottokar T Czernin von und zu Chudenitz, Austrian minister
1932 Wilhelm Ostwald, physical chemist (Nobel Prize laureate 1909) (b. 1853)
1934 Braulio Dueno Colon, composer
1937 Frantisek X Salda, Czech writer/critic
1938 Cyril Christiani, cricket wicket keep (WI 1935)
1941 Andre Michelin, French tire manufacturer
1941 Max Frisch, writer
1943 Oskar Schlemmer, German painter/sculptor
1943 Raoul Laparra, composer
1944 John Peale Bishop, US poet (Undertaker's Garland)
1944 Karel Weis, composer
1947 William O'Donnell, Irish politician
1951 Al Christie, Canadian film director and producer (b. 1881)
1951 George Albert Smith, President of The Church of Jesus Christ of Latter-day Saints (the LDS or Mormon Church) (b. 1870)
1953 Carol II, King of Romania (1930-40) (b. 1893)
1953 Rachilde (Marguerite Vallette-Eymery), French author
1957 E. Herbert Norman, Canadian diplomat (b. 1909)
1958 Hendrik Heyman, Belgian minister of Nijverheid/mayor
1958 Johnny Stompanato, American organized crime figure (b. 1925)
1959 Stanley Snooke, cricketer (bro of S J, duck in South African Test)
1961 Simion Stoilow, Romanian mathematician (b. 1873)
1962 James Hanratty, British rapist and murderer, executed at Bedford Prison, England, for the murder of Michael Gregsten (b. 1936)
1963 Endzion Barelli, dies 2 days after winning a boxing match (18yo)
1963 Jason Robards Sr, actor (Acapulco),
1967 Al Lewis, American songwriter (b. 1901)
1967 Héctor Scarone, Uruguayan footballer (b. 1898)
1967 Mischa Elman, Ukraine/US violinist
1968 Martin Luther King, Jr., American civil rights activist, recipient of the Nobel Peace Prize (b. 1929), assassinated at the Lorraine Hotel in Memphis Tennessee
1970 Byron Foulger, American actor (Capt Nice, Petticoat Junction) (b. 1899)
1972 Adam Clayton Powell Jr., American politician (Rep-D-NY) (b. 1908)
1972 John A H J S Bruins Slot, co-founder/editor in chief (illegal)
1972 Stefan Wolpe, German composer (Zeus & Elidco) (b. 1902)
1976 Harry Nyquist, Swedish contributor to information theory (b. 1889)
1977 Jeno Zador, composer
1978 Gino Contilli, composer
1979 Edgar Buchanan, American actor (Uncle Joe-Petticoat Junction) (b. 1903)
1979 Zulfiqar Ali Bhutto, Pakistani President (1971-1973) and Prime Minister of Pakistan (1973-1977), hanged (b. 1928)
1980 Red Sovine, American country music singer (b. 1917)
1981 Brad Johnson, actor (Annie Oakley)
1982 Tsvetan Tsvetanov, composer
1983 Gloria Swanson, American actress (Airport 1975) (b. 1899)
1983 Jacqueline Logan, silent film leading lady
1984 John Arnold, cricketer (Eng bat v NZ 1931, scored 34 only Test)
1984 Oleg Antonov, Soviet airplane engineer (b. 1906)
1985 Kate Roberts, Welsh nationalist and writer (b. 1891)
1986 Frank Mortelmans, Belgian painter
1987 C(atherine) L(ucille) Moore, American writer (Judgment Night) (b. 1911)
1991 Edmund Adamkiewicz, German footballer (b. 1920)
1991 Forrest Towns, American hurdler (b. 1914)
1991 H. John Heinz III, U.S. Senator (Sen-R-Pa), dies in a plane crash (b. 1938)
1991 Luc de Rijck, Belgian soccer player (Turnhout)
1991 Max Frisch, Swiss architect and writer (Stiller, Biedermann) (b. 1911)
1992 Arthur Russell, American cellist (b. 1951)
1992 Jack Hamilton, Australian football player (b. 1928)
1992 Karl Tunberg, US scriptwriter (Ben Hur), dies
1992 Samuel Reshevsky, Polish-born chess grandmaster, dies at 80
1992 Sy Kramer, singer/comedy writer dies of cancer at 59
1992 Yvette Brind'Amour, French Canadian stage actress and artistic director (b. 1918)
1993 Alfred Mosher Butts, American architect and inventor (Scrabble) (b. 1899)
1993 Bep (Alberta B) Ogterop (Rita la Roche), singer
1994 Olga Lowina, Dutch yodeler (Edelweisskapel)
1994 Virginia "Ginny" Simms, actress/singer (Kay Kyser Band)
1995 Kenny Everett, British radio DJ and television entertainer (b. 1944)
1995 Peter Brinson, dance educationalist
1995 Priscilla Lane, American singer and actress (Saboteur, Bodyguard) (b. 1915)
1996 Barney Ewell, American athlete (b. 1918)
1996 Boone Guyton, American test pilot (b. 1913)
1996 Carl Burton Stokes, politician
1996 David Keylsey, actor/director
1996 David Whitton, campaigner
1996 Frederick Denison Maurice Hocking, pathologist
1996 Joy Newton, dancer
1996 Larry LaPrise, American songwriter (b. 1913)
1996 Seamas NacNeill, piper
1997 Leo Picard, Israeli geologist (b. 1900)
1999 Early Wynn, American baseball player (b. 1920)
1999 Faith Domergue, American actor (b. 1924)
2001 Ed "Big Daddy" Roth, American custom car designer (b. 1932)
2002 Harry L. O'Connor, Czech film stuntman
2003 Anthony Caruso, American actor (b. 1916)
2003 Resortes, Mexican comedian (b. 1916)
2004 Alberic Schotte, Belgian cyclist (b. 1919)
2004 Casey Sheehan, American soldier, son of Cindy Sheehan (b. 1979)
2005 Edward Bronfman, Canadian businessman (b. 1924)
2007 Bob Clark, American film director (b. 1941)
2007 Terry Hall, English ventriloquist (b. 1927)
2008 Francis Tucker, South African Rally Driver (b. 1923)
2009 Gonzalo Olave, Chilean television actor (b. 1983)
2011 Juliano Mer-Khamis, Israeli actor, director, filmmaker and political activist (b. 1958)
2011 Scott Columbus, American drummer (Manowar) (b. 1956)
2012 Claude Miller, French director and screen writer
2013 Roger Ebert, American film critic and writer (Pulitzer Prize 1975)(b. 1942)
2013 Carmine Infantino, American comic book artist
2013 Ian Walsh, Australian rugby league player
2015 Elmer Lach, Canadian professional ice hockey player
2016 Carlo Mastrangelo, musician (Dion and The Belmonts)