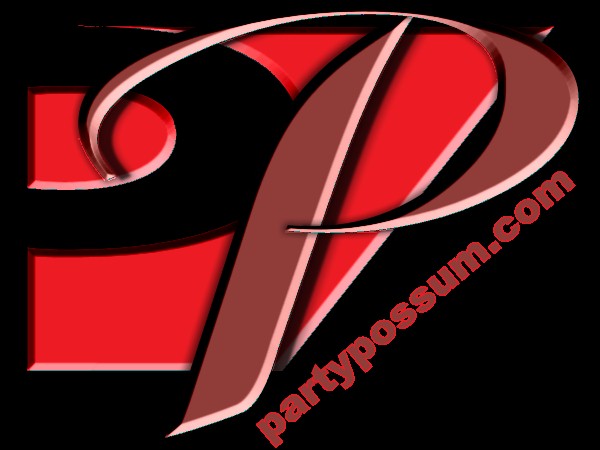 Holidays and Festivals
Constitution Day (South Korea)
Gion Matsuri (Kyoto, Japan)
World Day for International Justice (International)
Flag Day (Norway) * CLICK HERE
Wrong Way Corrigan Day
Peach Ice Cream Day
Yellow Pig Day
Christian Feast Day of Alexius of Rome (Western Church)
Feast of Cynehelm
Feast of Cynllo
Feast of Magnus Felix Ennodius
Feast of Marcellina
Feast of Piatus of Tournai
Feast of Romanov sainthood (Russian Orthodox Church)
Feast of Speratus and companions
* Crop Over (Bridgetown, Barbados) Second saturday in May through the First Monday in August (86 Days)
* Calgary Stampede (mid july) (2-10)
Fête de la Blé Translation: Wheat Day (French Republican)
The 29th day of the Month of Messidor in the French Republican Calendar
Toast of The Day
"Make new friends, but keep the old;
These are silver, those are gold.
New-made friends, like new wine,
Age will mellow and refine.
Brow may furrow, hair turn gray,
But friendship never knows Decemberay."
- Art Linkletter (July 17th, 1912 - May 26th, 2010), a Canadian radio and television personality.
Drink of The Day
Blackbeard's Ghost
1 oz. Rum, coconut
1 oz. Rum, dark
1 oz. Rum, light
1 oz. Grapefruit Juice
1 oz. Orange Juice
1 oz. Syrup, mango
1/4 oz. Molasses
Shake ingredients in a cocktail shaker with ice. Strain into a highball glass over ice and garnish with a cherry.
Wine of The Day
Handley (2009) Pinot Gris
Style - Pinot Gris
Anderson Valley
$20
Beer of The Day
Trappistes Rochefort 8
Brewer - Brasserie de Rochefort
Style - Belgian Strong Dark Ale
ABV - 9.2%
Joke of The Day
It seems a gentleman had too much alcohol at a party, was heading home, and was pulled over by a state trooper. Upon being tested, the fellow couldn't walk a straight line any more than he could drive one, so the trooper wrote out a ticket and had just given it to the driver before an accident in the opposite lane took his attention to more important matters.
The inebriated driver, figuring that the trooper wasn't coming back to him, drove home and went to bed. he was awakened in the morning by a knock at the door, created by two more state troopers.
"Are you Mr. Johnson?" the asked? He admitted that he was.
"Were you pulled over at 173 Main Street last night for driving under the influence?" Again, the man admitted that was he.
"And what did you do then," the troopers asked." The man replied that he drove his car home and went to bed.
"Where is your car now?" the troopers enquired. The man answered that it was in the garage.
"May we see the car?" asked the troopers. The man answered, "Sure," and opened the garage.
Inside the garage was the state troopers car.
Quote of The Day
"When the sun gets hot and the moon gets hazy, good girls go bad, and it gets crazy!"
- Unknown
Whisky of The Day
The Dalmore "MacKenzie" 17 Year Old Single Highland Malt Scotch Whisky
$175
July Observances
Air-Conditioning Appreciation Days (7/3 to 8/15)
Bereaved Parents Awareness Month
National Bikini Month
Bioterrorism/Disaster Education and Awareness Month
Cell Phone Courtesy Month
Dog Days (7/3 to 8/11)
Doghouse Repairs" Month, Natl
Eggplant and Lettuce Month
Eye Injury Prevention Month
Family Golf Month
Family Reunion Month
Freedom From Fear of Speaking Month
Herbal/Prescription Awareness Month
Home Inspector Appreciation Month, Natl
International Blondie and Deborah Harry Month
International Group B Strep Awareness Month
International Women with Alopecia Month
International Zine Month
Learn Arabic Month
Mango and Melon Month
National "Doghouse Repairs" Month
National Anti-Boredom Month
National Black Family Month
National Blueberries Month
National Cell Phone Courtesy Month
National Child-Centered Divorce Month
National Culinary Arts Month
National Grilling Month
National Hemochromatosis Screening and Awareness Month
National Horseradish Month
National Hot Dog Month
National Ice Cream Month
National Independent Retailers Month
National Make A Difference to Children Month
National Recreation and Parks Month
National Share A Sunset With Your Lover Month
National Vehicle Theft Protection Month
National Wheelchair Beautification Month
Nectarine and Garlic Month
Purposeful Parenting Month
Roots and Branches Month
Sandwich Generation Month
Share A Sunset With Your Lover Month Link
Skyscraper Month
Smart Irrigation Month
Social Wellness Month
Tour de France Month (Started 6/30 - 7/19)
UV Safety Month
Unlucky Month for weddings
Women's Motorcycle Month
Worldwide Bereaved Parents Month
Observances this Week
Captive Nations Week
Third Week of July
(USA)
Rabbit Week (Melvin Rabbits)
Date Varies Mid-July
(July 15-21 2013)
Comic Con International
Wednesday through Sunday of the Second Full Week in July

National Baby Food Week
Wednesday through Saturday of the Third Week in July

National Ventriloquism Week
Wednesday through Saturday of the Third Week in July
Historical Events on July 17th
Born on July 17th
Died on July 17th