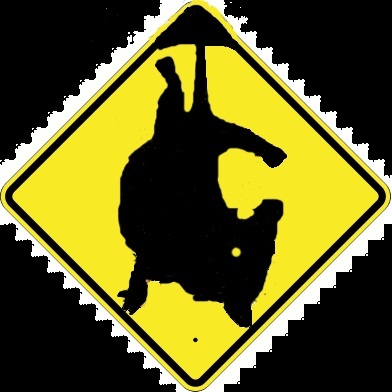 Holidays and Festivals
Independence Day of State of Piauí (Brazil)
Constitution Day (Niue) * (see below)
Mother Teresa Day (Albania)
World Osteoporosis Day
Armilustrium in honor of Mars (Roman Empire)
Evaluate Your Life Day
Christian Feast Day of Aaron (Coptic Church)
Christian Feast Day of Frideswide
Christian Feast Day of Isaac Jogues, Jean de Brébeuf, and Companions
* Cirio de Nazare Belem, Brazil - October - 2 weeks (13-14)
* CMJ Music Marathon New York City, New York, USA October 19 - 23 (1of5)
* Pentultimate Friday (2012) (10 days before last Sun)
* Fantasy Fest Key West (2012) (Florida, USA) From Penultimate Friday to the last Sunday in Oct (Day 1 of 10) 2012: Oct 19-28 (2013: Oct 18-27, 2014: Oct 17-26)
* Constitution Day (Niue) , in honor of the country's independence (self-governing in free association with New Zealand) in 1974.
Fête de la Tomate Translation: Tomato Day (French Republican)
The 28th day of the Month of Vendémiaire in the French Republican Calendar
Toast of The Day
"May we always mingle in the friendly bowl,
The feast of reason and I he flow of the soul."
- Unknown
Drink of The Day
Daiquiri (Classic)
1 Part grenadine
2 Parts Lemon Juice
4 Parts white rum
Mix one Part grenadine With 2 Parts Lemon Juice and 4 Parts white rum then pour over ice in a Cocktail Glass. Add any fruit and blend with crushed ice.
Wine of The Day
Brian Carter Cellars 2006 "Le Coursier"
Columbia Valley
$35
Beer of The Day
Maple Tripple
Brewer - Lawson's Finest Liquids Warren, VT, USA
Style - Specialty Beer
Joke of The Day
A wife says to her husband "Your always pushing me around and talking behind my back."
He says "What the hell do you expect?, your in a wheel chair!"
Quote of The Day
"Two things are infinite: the universe and human stupidity; and I'm not sure about the the universe."
- Albert Einstein
October Observances
Adopt A Shelter Dog Month
American Cheese Month
American Pharmacist Month
Antidepressant Death Awareness Month
Apple Jack Month
Apple Month
Awareness Month
Bat Appreciation Month
Breast Cancer Awareness Month
Caffeine Addiction Recovery Month
Celebrate Sun Dried Tomatoes Month
Celebrating The Bilingual Child Month
Celiac Disease Awareness Month
Children's Magazine Month
Christmas Seal Campaign (10/1-12/31)
Church Library Month
Church Safety and Security Month
Class Reunion Month
Clergy Appreciation Month
Co-op Awareness Month
Computer Learning Month
Cookie Month
Cut Out Dissection Month
Diversity Awareness Month
Down Syndrome Awareness Month
Dyslexia Awareness Month
Eat Better, Eat Together Month
Eat Country Ham Month
Emotional Intelligence Awareness Month
Emotional Wellness Month
Employee Ownership Month
Energy Management is a Family Affair, Improve Your Home Month (10/1-3/31)
Fair Trade Month
Feral Hog Month or Hog Out Month
Financial Planning Month
Gay and Lesbian History Month
German-American Heritage Month
Global Diversity Awareness Month
Go Hog Wild, Eat Country Ham Month
Halloween Safety Month
Head Start Awareness Month
Health Literacy Month
Home Eye Safety Month
Intergeneration Month
International Augmentative & Alternative Communication (AAC) Awareness Month
International Drum Month
International Starman Month
International Strategic Planning Month
International Walk To School Month
Italian-American Heritage Month
LGBT History Month
Long Term Care Planning Month
Lupus Awareness Month
Month of Free Thought
National "Gain The Inside Advantage" Month
National AIDS Awareness Month
National Animal Safety and Protection Month
National Arts & Humanities Month
National Audiology Awareness Month
National Bake and Decorate Month
National Book Month
National Bullying Prevention Awareness Month
National Canine Good Health Month
National Caramel Month
National Chili Month
National Chiropractic Month
National Communicate with Your Kid Month
National Construction Toy Month
National Cookbook Month
National Crime Prevention Month
National Critical Illness Awareness Month
National Cyber Security Awareness Month
National Dental Hygiene Month
National Depression Education & Awareness Month
National Diabetes Month
National Disability Employment Awareness Month
National Domestic Violence Awareness Month
National Down Syndrome Month
National Ergonomics Month
National Family Sexuality Education Month
National Field Trip Month
National Gain the Inside Advantage Month
National Go On A Field Trip Month
National Kitchen & Bath Month
National Liver Awareness Month
National Medical Librarian Month
National Orthodontic Health Month
National Physical Therapy Month
National Pizza Month
National Popcorn Popping Month
National Pregnancy and Infant Loss Awareness Month
National Protect Your Hearing Month
National RSV Awareness Month
National Reading Group Month
National Roller Skating Month
National Sarcastic Awareness Month
National Seafood Month
National Spina Bifida Awareness Month
National Stamp Collecting Month
National Sudden Infant Death Syndrome (SIDS) Awareness Month
National Toilet Tank Repair Month
National Vegetarian Month
National Window Covering Safety Month
National Work and Family Month
Organize Your Medical Information Month
Pear and Pineapple Month
Photographer Appreciation Month
Polish American Heritage Month
Positive Attitude Month
Raptor Month
Rett Syndrome Awareness Month
Rhizomes and Persimmons Month
Rhubarb Month
Right Brainers Rule! Month
Sausage Month
Second Binary Month (2of 3) (0s and 1s)
Self-Promotion Month
Spinach Lovers Month
Squirrel Awareness Month (Different Than Squirrel Appreciation Day in January)
Tackling Hunger Month
Talk About Prescriptions Month
Wishbones for Pets Month (10/15 - 11/30)
Women's Small Business Month
Workplace Politics Awareness Month
World Blindness Awareness Month
World Menopause Month
Observances this Week
Winterizing Week, (North, Northern Hemisphere)
Third Week in October

Pastoral Care Week,
Third Week in October

Bullying Bystanders Unite Week,
Third Full Week in October

Freedom of Speech Week,
Third Full Week in October

Medical Assistants Recognition Week,
Third Full Week in October

National Character Counts Week,
Third Full Week in October

National Chemistry Week,
Third Full Week in October

National Forest Products Week,
Third Full Week in October

National Friends of Libraries Week,
Third Full Week in October

National Hospital and Health-System Pharmacy Week,
Third Full Week in October

National Lead Poisoning Prevention Week,
Third Full Week in October

National Save For Retirement Week,
Third Full Week in October

Pastoral Care Week,
Third Full Week in October

Ally Week Week,
Third Work Week in October

Food & Drug Interactions and Awareness Week,
Third Thursday through Fourth Thursday in October
National Massage Therapy Week,
Last Full Week in October

Red Ribbon Week,
Last Full Week in October

National Respiratory Care Week,
Last Full Week in October
National School Lunch Week,
Second Full Week in October Monday to Sunday

YWCA Week Without Violence,
Second Full Week in October Monday to Sunday
Historical Events on October 19th
Born on October 19th
Died on October 19th