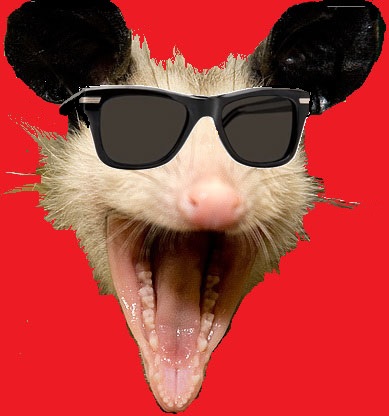 Holidays and Festivals
Human Rights Day (International)
Constitution Day (Thailand)
Nobel Prize Award Ceremony (Sweeden, Norway) * CLICK HERE
Flag Day (Guinea) * CLICK HERE
Flipadelphia * (see below)
International Animal Rights Day
Translation of the Holy House of Loreto
Christian Feast Day of Eulalia of Mérida
Christian Feast Day of Miltiades
Nobel Prize Day (Sweden) a.k.a. Alfred Nobel Day a.k.a. Nobeldagen, presentation ceremony of the Nobel Prizes * CLICK HERE
* Flipadelphia From "It's Always Sunny in Philadelphia" episode "The Gang Reignites the Rivalry" 12/10/2009 featuring a flip cup competition between bar rivals.
Fête de la Hoyau Translation: Grub-hoe Day (French Republican)
The 20th day of the Month of Frimaire in the French Republican Calendar
Toast of The Day
"The horse and mule live thirty years
And never knows of wines and beers.
The goat and sheep at twenty die
Without a taste of scotch or rye.
The cow drinks water by the ton
And at eighteen is mostly done.
The dog at fifteen cashes in
Without the aid of rum or gin.
The modest, sober, bone-dry hen
Lays eggs for noggs and dies at ten.
But sinful, ginful, rum-soaked men
Survive three-score years and ten.
And some of us...though mighty few
Stay pickled 'til we're ninety-two."
- Unknown
Drink of The Day
Gimlet
3 PartS Vodka
1 Part Lime Juice
Garnish with a Lime
Mix ingredients in a Cocktail Shaker with ice and strain into a Rocks Glass.
- December 10th is the Death of Edward Davis Wood, Jr. (October 10, 1924 – December 10, 1978), better known as Ed Wood, was an American screenwriter. His Favorite Drink was the Gimlet.
Wine of The Day
Potomac Point Winery NV "Rabelos"
Style - Port-Style Dessert Wine
Virginia
$40
Beer of The Day
Morning Bear
Brewer - Devils Backbone Brewing Co., Roseland, VA, USA
Style - Coffee Flavored Beer
Joke of The Day
Three men, a doctor, an accountant and a lawyer are dead and they appear in front of St Peter. St Peter tells them that they have to answer one question in order to get to Heaven. He looks at the doctor and asks, "There was a movie that was made about a ship that sank after hitting an iceberg, what was its name?" The doctor answers, "The Titanic" and he is sent through. He then looks at the accountant and say, "How many people died in that ship?" Fortunately the doctor had just watched the movie and he answers, "1 500!". St Peter sends him through and then finally turns to the lawyer and commands, in a very heavy voice, "Name them!".
Quote of The Day
"Question everything! Or shut up and be a victim of authority."
- Unknown
December Observances
AIDS Awareness Month
Art and Architecture Month
Awareness Month of Awareness Months Month
Bingo's Birthday Month
Bingo Month
Cancer-Related Fatigue Awareness Month
Choose a Summer Camp Month, Natl
Colorectal Cancer Education and Awareness Month
Identity Theft Prevention and Awareness Month
International Calendar Awareness Month
International Sharps Injury Prevention and Awareness Month
Learn A Foreign Language Month
National Drugged and Drunk Driving Prevention Month
National Hand Washing Awareness Month
National Made in America Month
National Sign-Up for Camp Month
National Tie Month
National Write A Business Plan Month
Nativity Fast (Eastern churches) starts September 1st
Operation Santa Paws December 1st - 24th
Quince and Watermelon Month
Read a New Book Month
Root Vegetables and Exotic Fruits Month
Safe Toys and Gifts Month
Seasonal Depression Awareness Month
Spiritual Literacy Month
Take a New Year's Resolution to Stop Smoking (TANYRSS) December 17th - February 5th
The Christmas Seal Campaign Month
Tomato and Winter Squash Month
Universal Human Rights Month
Winter-een-mas season (to celebrate the joy of video gaming)
World Aids Month
Worldwide Food Service Safety Month
Write (to) a Friend Month
Observances this Week
Hand Washing Awareness Week, First Full Week in December
Clerc-Gallaudet Week,
First Full Week in December

National Handwashing Awareness Week,
First Full Week in December

Recipe Greetings For The Holidays Week,
First Full Week in December
Human Rights Week ,
December 10th - December 17th
Historical Events on December 10th
Born on December 10th
1394 King James I of Scotland, Dunfermline Palace, Fife, (1406-1437), (d. 1437)
1452 Johannes Stöffler, German mathematician and astronomer (d. 1531)
1538 Giovanni Battista Guarini, Italian writer (Faithfull Shepherd)
1588 Isaac Beeckman, Dutch scientist and philosopher (d. 1637)
1679 Willem Maurits, Dutch count of Nassau/gov of Zeeuws-Flanders
1691 Cornelis Pronk, Dutch portrait painter/cartoonist
1713 Johann Nicolaus Mempel, German cantor and organist (d. 1747)
1741 Agatha "Aagje" Deken, Dutch writer (For the Elderly & Children)
1750 Tipu Sultan, ruler of the Kingdom of Mysore (d. 1799)
1751 George Shaw, English botanist and zoologist (d. 1813)
1764 Louis-Sebastien Lebrun, composer
1765 [Izaak J] Alexander Gogel, Dutch minister of Finance/patriot
1787 Thomas Hopkins Gallaudet, American educator, founded the American School for the Deaf (d. 1851)
1794 James Wolfe Ripley, Bvt Major General (Union Army), died in 1870
1804 Carl Gustav Jakob Jacobi, German mathematician (d. 1851)
1805 John E Feisser, theologist, founder 1st Dutch baptist church
1805 Joseph Škoda, Czech physician (d. 1881)
1805 William Lloyd Garrison, abolitionist publisher (The Liberator)
1813 Errico Petrella, composer
1813 Zachariah Chandler, US, merchant/politician (found Republican Party)
1815 Ada Lovelace, English mathematician (d. 1852)
1820 David Allen Russell, Army Bvt Major General (Union), died in 1864
1820 Princess Elizabeth of Clarence (d. 1821)
1821 Nikolai A Nekrasov, Russian poet, writer and publisher (Russkije Zjenjshiny) (d. 1877)
1822 César Franck, Belgian composer and organist (d. 1890)
1822 Thomas Casimer Devin, Bvt Mjr Gen (Union volunteers) (d. 1878)
1823 Wilhelm Kuhe, composer
1824 George MacDonald, Scottish sci-fi author (Princess & Curdie), poet, and minister (d. 1905)
1827 Eugene O'Keefe, Canadian businessman and brewer (d. 1913)
1830 Emily Dickinson, American poet (Collected Poems) (d. 1886)
1831 Alexander Conze, German archaeologist
1851 Melvil(le Louis K) Dewey, American librarian, created the Dewey Decimal System (d. 1931)
1855 Marios Varvoglis, Greek Composer (d. 1967)
1866 Louis Bolk, Dutch anatomist (d. 1930)
1868 Louis Victor Saar, composer
1870 Adolf Loos, Austrian architect, House Builder, designed Villa Müller (d. 1933)
1870 Mary Bonaparte, pretender to the French imperial throne, French daughter of Napoléon Charles Grégoire Jacques Philippe Bonaparte (d. 1947)
1870 Pierre Louijs, French author, poet (Aphrodite, Woman & Puppet) (d. 1925)
1870 Rudolf W Canne, Fries playwright (Der de Wier Us)
1870 T R McKibbin, Australian cricketer
1872 Johann Babtist Thaller, composer
1872 Ludwig Klages, German philosopher (study of graves)
1878 C. Rajagopalachari (Rajaji), Indian lawyer, politician, freedom fighter, The first Governor General of independent India (d.1972)
1880 Charles King, American jumper (d. 1958)
1880 Fred Immler, German actor (d. 1965)
1882 Louis Wilkins, American pole vaulter (d. 1950)
1882 Otto Neurath, Austrian sociologist and philosopher (Foundation of Social Sciences) (d. 1945)
1883 Andrej J Vysjinski, Russian lawyer, foreign minister, UN-ambassador
1884 Zinaida Serebriakova, Russian-French painter (d. 1967)
1885 Janos Hammerschlag, composer
1885 Marios Varvoglis, Greek composer (d. 1967)
1886 Annie Bos, Dutch actress (d. 1975)
1886 Harold Alexander, 1st Earl Alexander of Tunis, English field marshal, 17th Governor General of Canada (d. 1969)
1886 Victor McLaglen, English actor (Informer Academy Award 1935)
1886 William Booth, English cricketer
1889 Ray Collins, American actor (Homecoming, Good Sam, Rose Marie)
1890 George Merritt, English actor (I Monster, Q Planes)
1891 Leonie "Nelly" Sachs, German-Swedish poet (O the Chimneys) (Nobel 1966) (d. 1970)
1891 Nelly Sachs, German-Swedish poet and playwright, Nobel Prize laureate (d. 1970)
1893 Walter Rein, composer
1894 Earnest Haenchen, German new testament expert
1894 Gertrud Kolmar, writer
1894 Paul Dessau, composer
1897 Karl H Waggerl, Austria writer (Power of Love)
1898 Anton Mauve, Dutch painter
1898 Yuri N Libedinski, Ukrainian writer (Birth of Hero) [NS]
1901 F Fischer, German war criminal (Breda 4)
1903 George J Lewis, Mexican sacotr (Don-Zorro)
1903 Una Merkel, American actress (42nd Street, Abraham Lincoln) (d. 1986)
1903 William Plomer, Author (Paper Houses, I Speak of Africa)
1907 Amedeo Nazzari, Italian actor (Lure of Sila)
1907 Lucien Laurent, French footballer (d. 2005)
1907 Michael Blankfort, American writer/producer/director
1907 Rumer Godden, English author (Thursday's Children) (d. 1998)
1908 Arnold A van Ruler, Dutch theologist
1908 Olivier Messiaen, French composer (L'Ame en Bourgeon) and ornithologist (d. 1992)
1909 Hermes Pan, American dancer and choreographer (d. 1990)
1910 Dennis Morgan, American actor (Dennis-21 Beacon Street)
1910 Jill Summers, actress (Agatha Coronation Street)
1911 Chet Huntley, American journalist, newscaster (NBC Huntley-Brinkley Report) (d. 1974)
1912 Philip A. Hart, American lawyer, politician, Senator, 49th Lieutenant Governor of Michigan (d. 1976)
1912 Rien van Nunen, Dutch actor (Spuit Elf)
1913 Harry Locke, English actor (d. 1987)
1913 Morton Gould, American composer (Verdun) (d. 1996)
1913 Pannonica de Koenigswarter, English-American singer (d. 1988)
1914 Dorothy Lamour (Mary Kaumeyer), American actress (Road to Bali) (d. 1996)
1916 Rafael Ruiz, Spanish field hockey player (d. 2006)
1917 Yahya Petra, Sultan & King of Malaysia (d. 1979)
1918 Anatoli Tarasov, Russian ice hockey player and coach (d. 1995)
1918 Anne Gwynne, American actress (Ride 'em Cowboy, House of Frankenstein) (d. 2003)
1918 Professor Longhair, King of New Orleans music
1919 Alexander Courage, American composer (d. 2008)
1919 Sven-Eric Emanuel Johanson, composer
1920 Clarice Lispector, Ukrainian-Brazilian author (d. 1977)
1920 Ragnhild Hveger, Denmark, 200m swimmer (Olympic-silver-1936)
1920 Reginald Rose, American screenwriter (d. 2002)
1922 Allen Dwight Sapp, composer
1922 Lucía Hiriart, Chilean wife of Augusto Pinochet, First Lady of Chile
1923 Abelardo Quinteros, composer
1923 Harold Gould, American actor (He & She, Martin-Rhoda, Big Bus) (d. 2010)
1923 Jorge Semprun, French writer (2nd mort de R Mercader, Z)
1924 Michael Manley, Jamaican politician, 4th Prime Minister of Jamaica (d. 1997)
1925 Carolyn Ashley Kizer, American writer (Yin, Pulitzer 1985)
1925 Carolyn Kizer, American poet
1925 Jean Byron, American actress (d. 2006)
1926 Dag Schjelderup-Ebbe, composer
1926 Eddie Jones, "Guitar Slim" rocker
1926 Harry Fowler, English actor (Great: Isambard Kingdom Brunel), (d. 2012)
1928 Dan Blocker, American actor (Tiny-Cimarron City, Hoss-Bonanza) (d. 1972)
1928 John Colicos, Canadian actor (Battlestar Galactica) (d. 2000)
1930 Clayton K Yeutter, American trade rep, Republican Natl chairman
1933 Grenville Alabaster, New Zealand cricketer
1933 Mako Iwamatsu, Japanese-American actor (Memoirs of a Geisha) (d. 2006)
1933 Philip R. Craig, American author (d. 2007)
1934 Howard Martin Temin, American geneticist (Nobel Prize laureate) (d. 1994)
1935 Terry Allcock, English footballer
1937 Don Bies, American PGA golfer (1975 Sammy Davis Jr)
1937 Don Sebesky, American orchestra leader (Jimmy Dean Show)
1938 Yuri Temirkanov, Russian conductor (Kirov)
1939 Barry Cunliffe, English archaeologist, university professor
1939 Dick Bavetta, American basketball referee
1940 William Fred Dempster, American crew member (Biosphere 2)
1941 Chad Stuart, English singer-songwriter and guitarist (Chad & Jeremy)
1941 Fionnula Flanagan, Irish actress (Rich Man Poor Man, THe Others)
1941 Jeff Jones, English cricketer ( left-arm pace bowler in 60's)
1941 Kyu Sakamoto, Japanese singer and actor
1941 Peter Michael Goetz, actor (Jumping Jack Flash, King Kong Lives)
1941 Peter Sarstedt, Indian-English singer-songwriter and guitarist
1941 Tim Considine, American actor (Mike-My 3 Sons)
1941 Tommy Kirk, American actor (Old Yeller)
1941 Tommy Rettig, American actor (Jeff's Collie-Lassie) (d. 1996)
1942 Bear Bossu (Berend F Gertenbach), actor, vocalist (Pub Chantant)
1943 Chad Stuart, vocalist, guitarist (Chad & Jeremy)
1943 Jessica Cleaves, rocker
1943 Theodore Wilson, American actor (That's My Mama, Sanford Arms)
1944 Steve Renko, American baseball player
1944 Tisha Sterling, American actress (Coogan's Bluff)
1945 Eric Boom, Dutch guitarist, producer
1945 Mukhtar Altynbayev, Kazakhstani general and politician
1946 Chris Kefford, Musician
1946 Gloria Loring, Amerfican actress, singer (Days of our Life)
1946 Thomas Lux, American poet
1946 Walter "Clyde" Orange, American musician (Commodores-Too Hot to Trot)
1947 Douglas Kenney, American actor, screenwriter, humorist (d. 1980)
1947 Rainer Seifert, German field hockey player
1947 Rasul Guliyev, Azerbaijani politician
1947 Sinaida Woronin, Soviet gymnist (Olympic-gold/silver/2 bronze-1968)
1948 Abu Abbas, founder of the Palestine Liberation Front (d. 2004)
1948 Brendan Harkin, Musician
1948 Muhammad Zaidan, Syrian terrorist, founder and leader of Palestine Liberation Front (d. 2004)
1948 Ralph Tavares, rocker
1949 Linda Galloway, LPGA golfer
1950 John Boozman, American politician
1950 Simon Owen, New Zealand-Australasian golfer
1950 Tom Towles, American actor
1951 Ellen Nikolaysen, Norwegian singer and actress
1951 Frank Beard, American country rock drummer (ZZ Topp)
1951 Johnny Rodriquez, American actor (Nashville Girl, La Bamba Party)
1952 Clive Anderson, English lawyer and television host
1952 Greg Mortimer, Australian mountaineer
1952 Susan Hallock Dey, American actress (1st Love, Partridge Family, LA Law, Looker)
1953 Chris Bury, American journalist
1953 Jack Scalia, actor, director (Amore, Deadly Desire, Donor, T-Force)
1954 Jack Hues, English singer-songwriter and guitarist (Wang Chung)
1955 Jacquelyn Mitchard, American novelist
1955 Nazir Sabir, Pakistani mountaineer
1956 Jacquelyn Mitchard, American journalist and author
1956 Jan van Dijk, Dutch footballer and manager
1956 Michael VerMeulen, journalist
1956 Roberto Cassinelli, Italian politician
1956 Rod Blagojevich, American politician, 40th Governor of Illinois
1957 Michael Clarke Duncan, American actor (The Green Mile) (d. 2012)
1957 Paul Hardcastle, English composer and producer
1957 Prem Rawat (Guru Maharaj Ji, Maharaji), American-Indian spiritual leader and speaker
1958 Cornelia Funke, German author
1958 John J. York, American actor (Mac Scorpio-General Hospital)
1958 Paul Hardcastle, keyboardist (Don't Waste My Time, Just for Money)
1958 Pepsi Demacque, English singer (Pepsi & Shirlie)
1959 Burke Moses, American actor (Sean Baxter-As the World Turns)
1959 Mark Aguirre, American basketball player, NBA forward (Detroit Pistons)
1959 Udi Aloni, American-Israeli director and author
1959 Wolf Hoffmann, German guitarist (Accept)
1960 Kenneth Branagh, Irish actor and director (High Season, Dead Again)
1960 Michael Schoeffling, American actor (Sixteen Candles)
1960 Paul Assenmacher, American pitcher (Cleveland Indians)
1961 Mark McKoy, Canadian track star (world record 50m indoor)
1961 Nia Peeples (Vernia), American singer and actress (General Hospital), dancer, host (Fame, Party Machine)
1961 Oded Schramm, Israel-American mathematician
1962 John de Wolf, Dutch footballer (Feyenoord)
1963 Doug Henry, American pitcher (NY Mets)
1963 Gerald Sandel, soccer player (Sparta)
1963 Jahangir Khan, Pakistani squash player
1963 Michael Lofton, American fencer-sabre (Olympics-96)
1963 Robin White, American tennis player (US Open doubles 1988)
1964 Bobby Flay, American celebrity chef and restaurateur
1964 George Newbern, American actor
1964 Luis Polonia, Dominican outfielder (NY Yanks, Orioles)
1964 Stef Blok, Dutch politician
1965 Greg Giraldo, American comedian (d. 2010)
1965 J Mascis, American singer-songwriter and guitarist (Dinosaur Jr., Witch, Deep Wound, Upsidedown Cross)
1965 Jennifer Wyatt, Canadian golfer (1992 Crestar-Farm Fresh)
1965 Stephanie Morgenstern, Canadian actress
1966 Eric Naposki, WLAF linebacker (Barcelona Dragons)
1966 Mel Rojas, Dominican baseball player
1966 Norberto Martin, Dominican infielder (Chic White Sox)
1968 Amanda Anka, Actress (Lost Highway)
1968 Rob Davis, NFL guard (Green Bay Packers-Superbowl 31)
1969 Darren Berry, cricketer (Victorian wicket-keeper since 1989-90)
1969 Nadim Khan, cricketer (brother of Moin Pakistani lefty spinner 1993)
1969 Rob Blake, Canadian ice hockey player, NHL defenseman (Team Canada, LA Kings)
1969 Todd Furdyk, CFL tackle (BC Lions)
1970 Bryant Stith, American basketball player, NBA guard (Denver Nuggets)
1971 Amanda Hardy, Australian badminton player (Olympics-96)
1971 Bill Baroni, American politician
1971 Brian Nichols, American spree killer
1971 Carla Sacramento, Lisbon, 1.5k runner
1971 Manjula Munasinghe, cricketer (Sri Lankan ODI pace bowler)
1972 Brian Molko, Belgian-Luxembourger singer-songwriter and guitarist (Placebo)
1972 Dimitri Tikovoi, French-born record producer
1972 Donavon Frankenreiter, American surfer, singer-songwriter, and guitarist (Life, Love, and Laughter)
1972 Marcos di Palma, Argentine racing driver
1973 Arden Myrin, Actress (Evan Almighty)
1973 Bernard Holsey, defensive tackle (NY Giants)
1973 Marcus Wall, CFL receiver (Montreal Alouettes)
1973 Rusty LaRue, NBA guard (Chicago Bulls)
1974 Meg White, American drummer (The White Stripes)
1975 Josip Skoko, Australian footballer
1975 Kristel Verbeke, Belgian singer and actress (K3)
1975 Steve Bradley, American wrestler (d. 2008)
1977 Emmanuelle Chriqui, Canadian actress (You Don't Mess with the Zohan)
1977 Mr. Águila, Mexican wrestler
1978 Brandon Novak, American skateboarder
1978 Donna Williams, co-founder of Neopets
1978 Summer Phoenix, American actress (The Believer)
1979 Matt Bentley, American professional wrestler
1980 Ledley King, English footballer
1980 Massari, Lebanese-Canadian singer-songwriter
1980 Sarah Chang, American violinist
1981 Fábio Rochemback, Brazilian footballer
1981 Ryan Pini, Papua New Guinean swimmer
1981 Taufik Batisah, Singaporean singer
1982 Claudia Hoffmann, German sprinter
1982 Shilpa Anand, South African-Indian actress
1982 Tim Deegan, Canadian MuchMusic VJ
1983 Habib Mohamed, Ghanaian footballer
1983 Katrin Siska, Estonian singer (Vanilla Ninja)
1983 Patrick John Flueger, American actor (Brothers)
1983 Xavier Samuel, Australian actor (The Twilight Saga: Eclipse)
1983 Zé Kalanga, Angolan footballer
1984 JTG, American wrestler
1984 Jayson Paul, American professional wrestler
1984 Mark Applegarth, English rugby player
1985 Charlie Adam, Scottish footballer
1985 Matt Forte, American football player
1985 Raven-Symoné, American actress (Dr. Dolittle 2), singer, and dancer
1985 T. J. Hensick, American ice hockey player
1985 Trésor Mputu, Congolese footballer
1986 Matthew Bates, English footballer
1986 Ryoichi Tsukada, Japanese acrobat
1987 Gonzalo Higuaín, French-Argentine footballer
1988 Mitchell Donald, Dutch footballer
1988 Wilfried Bony, Ivorian footballer
1989 Ng Chee Yang, Singaporean singer
1990 Giulia Boverio, Italian actress
1990 Kazenga LuaLua, Congolese-English footballer
1990 Shoya Tomizawa, Japanese motorcycle racer (d. 2010)
1990 Vivien Endicott Douglas, Actress (How Eunice Got Her Baby)
1991 Ruari Cannon, Actor (World War Z)
1992 Melissa Roxburgh, Actress (Diary of a Wimpy Kid: Dog Days)
1993 Michael Horvath, Director (James Bond 007 Vs. The Joker)
1994 Alexis Raich, Actress (A Cinderella Story)
1994 Matti Klinga, Finnish footballer
1995 Inês Guimarães, Actress (Marginais)
1998 Conner Dwelly, Actress (Passengers)
1998 Taylor Drew Morgan, Actress (Big Momma's House 2)
2005 Rhiannon Rodriguez, Daughter of Robert Rodriguez and Elizabeth Avellan
2006 Taylor Dior, Actress (Don't Tell Mama)
2009 Josie Duggar, Reality TV Star (17 Kids and Counting)
Died on December 10th