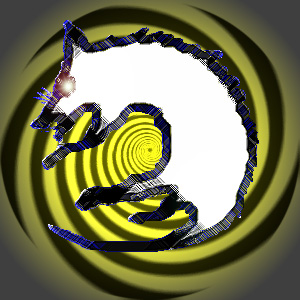 Holidays and Festivals
Independence Day (Bosnia-Herzegovina)* (See Below)
Saint David's Day (Wales) * (See Below)
Samiljeol (South Korea) * (See Below)
Beer Day (Iceland) * (See Below)
Flag Day (St. Lucia) * CLICK HERE
Flag Day (Mali) * CLICK HERE
Eight Hours Day (Tasmania)
Omizutori, Water-Drawing Festival (Japan)
Labour day (Western Australia)
Martenitsa (Bulgaria)
Martisor (Romania and Moldova)
Admission Day (Nebraska)
Admission Day (Ohio)
Town Meeting Day (Vermont)
Asiatic Fleet Memorial Day
Share a Smile Day (United States)
Peace Corps Day (Historical) a.k.a. Peace Corp Birthday
National Pig Day (United States)
Self Injury Awareness Day
National Peanut Butter Lovers' Day
Plan a Solo Vacation Day
Refired, Not Retired Day
World Compliment Day
Peanut Lovers Day
National Horse Protection Day
Anniversary of the Land Mine Ban
Feriae Marti in honor of Mars (Roman Empire)
Matronalia in honor of Juno (Roman Empire)
Roman New Year * CLICK HERE
Medieval European New Year (Occasionally) * CLICK HERE
Renewal of the Vestal fire (Roman Empire)
Last Day (4 or 5) of Ayyám-i-Há (Intercalary Days) (Bahá'í Faith), days in the Bahá'í calendar devoted to service and gift giving.
Christian Feast Day of Abdecalas
Christian Feast Day of Albin (Catholic Church)
Christian Feast Day of David
Christian Feast Day of Monan (Catholic Church)
Christian Feast Day of Swidbert (Catholic Church)
* Noise Pop Music Festival 2010, San Francisco, California, USA February 23 – March 1 (7of7)(2010)
* Independence Day (Bosnia and Herzegovina), celebrating independence from Socialist Federal Republic of Yugoslavia in 1992
* Saint David's Day, also known as Dydd Gwyl Dewi Sant (Wales and Welsh communities)
* Samiljeol (South Korea), Also Known As March 1st Movement Remembrance Day
* Beer Day, marked the end of beer prohibition in 1989 (Iceland)
Fête de la Narcisse Translation: Narcissus Day (French Republican)
The 11th day of the Month of Ventôse in the French Republican Calendar
Toast of The Day
"To the Land we Love, and the Love we Land!"
-Traditional Welsh (St. David's Day - March 1st , patron saint)
Drink of The Day
Irish Yorsh
10 part Dry Stout
1 part Irish Whiskey
(Ratio varies to taste)
Mix thoroughly, Drink quick.
Wine of The Day
Tinhorn Creek 2008 Merlot
Style - Merlot
Okanagan Valley
$20
Beer of The Day
Western Hemisphere
Hop God
Brewer - Nebraska Brewing Co. ; Papillion, Nebraska, USA
Style - American-Belgian
- Admission Day (Nebraska), March 1, 1867

Eastern Hemisphere
Egils Polar
Brewer - Olgerdin Egill Skallagrímsson ; Reykjavik, Iceland
Style - International-Style Lager
- In Celebration of Beer Day in Iceland (National) AKA Bjórdagurinn
Joke of The Day
Three Irishmen are sitting in the pub window seat, watching the front door of the brothel over the road.
The local Methodist vicar appears, and quickly goes inside.
"Will you look at that?" says the first Irishman. "And didn't I always say what a bunch of lying hypocrites they are?"
No sooner are the words out of his mouth than a Rabbi also goes inside.
"There's another bunch who try to fool everyone with their pious preaching and funny little hats," says the second Irishman.
They continue drinking their beer roundly condemning the vicar and the rabbi when they see their Catholic Priest knock on the door and go inside.
"Oh, how sad!" says the third Irishman. "One of the girls must have died!"
Quotes of the Day
1
"It's not that the Irish are cynical. It's simply that they have a wonderful lack of respect for everything and everybody."
- Brendan Behan
2
"I never met a pub I didn't like."
-Pete Slosberg, Founder of Pete's Brewing Company, the brewery was discontinued on March 1st, 2011.
3
"Booze, broads, and bullshit. If you got all that, what else do you need?"
Harry Caray (March 1st, 1914 – February 18th, 1998), an American baseball broadcaster for the Chicago Cubs.
Whiskey of The Day
The Tyrconnell 10 Year Old Single Malt Madeira Cask Finish Irish Whiskey
$75
March Observances
Adopt A Rescued Guinea Pig Month
American Red Cross Month or Red Cross Month
Bell Peppers and Broccoli Month
Berries and Cherries Month
Brain Injury Awareness Month
Child Life Month
Colic Awareness Month
Colorectal Cancer Education and Awareness Month (Different sponsor than National Colorectal Cancer Awareness Month)
Credit Education Month
Deaf History Month (3/13 to 4/15)
Deep Vein Thrombosis (DVT) Month
Employee Spirit Month
Exotic Winter Fruit, Leeks and Green Onions Month
Expanding Girls' Horizons in Science and Engineering Month
National Expect Success Month
Holy Humor Month
Honor Society Awareness Month
Humorists Are Artists Month
International Expect Success Month
International Ideas Month
International Listening Awareness Month
International Mirth Month
International Women's Month
Malignant Hypertension Awareness & Training Month
March for Babies (March and April)
Music In Our Schools Month
National Athletic Training Month
National Caffeine Awareness Month
National Cheerleading Safety Month
National Chronic Fatigue Syndrome Awareness Month
National Clean Up Your IRS Act Month
National Color Therapy Month
National Colorectal Cancer Awareness Month (Different sponsor than Colorectal Cancer Awareness Month)
National Craft Month
National Ethics Awareness Month
National Eye Donor Month
National Frozen Food Month
National Irish-American Heritage Month
National Kidney Month
National Kite Month (3/31-4/30)
National March Into Literacy Month
National Multiple Sclerosis Education & Awareness Month
National Nutrition Month
National On-Hold Month
National Optimism Month
National Peanut Month
National Social Work Month
National Umbrella Month
National Women's History Month
Optimism Month
Play-the-Recorder Month
Poetry Month
Poison Prevention Awareness Month
Red Cross Month
Save Your Vision Month
Sing With Your Child Month
Small Press Month
Social Workers Month
Spiritual Wellness Month
Steroid Abuse Prevention Month
Supply Management Month
Umbrella Month, Natl
Vulvar Health Awareness Month
Workplace Eye Health and Safety Month
Workplace Eye Wellness Month
Youth Art Month
Observances this Week
National Cheerleading Week, First Week in March
National Ghostwriters Week, First Week in March
National Write A Letter of Appreciation Week, First Week in March
Universal Human Beings Week, First Week in March
Festival of Owls Week, First Friday to Sunday in April (festivalofowls.com)
American Council on Education, First Friday to Tuesday in March (acenet.edu)
Historical Events on March 1st
Born on March 1st
Died on March 1st